WHAT IS A LEGEND?
The word "legend" is used to refer to a person with an inspiring story and achievement. They are usually created with the help of the media and are usually people who excel in sports, business, and entertainment (singers and actors). The word "legend" comes from the Old French word "legende" which in turn comes from the Latin word "legenda" which means "story" or "things to be read." Its first use in the English language was during the 15th century. This page is dedicated to those early club spinners, or club DJs. that have attained the status of LEGEND in their own right, in their own unique way, many associated with controversy which in its own light has assisted in further verifying legendary status and always having a share of followers and disbelievers ponder their uniqueness and greatness. It is because of the ongoing attention that, over time and much debate, have assisted these benchmark personalities to attain the status of LEGEND.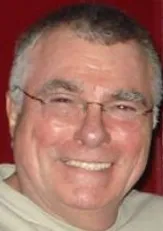 Tom Moulton. (born November 29, 1940) is an American record producer, and originator of the remix, the breakdown section, and the 12-inch single vinyl format. Thomas Jerome Moulton was born in Schenectady, New York, United States. Moulton worked as a model at the Bookings and Ford agencies, before beginning his production career. Before that, he had worked in the music industry, holding a sales and promotion job at King Records (from 1959 to 1961), and similar positions at RCA and United Artists. He eventually left due to his disgust at the industry's dishonesty. His music career re-started in the late 1960s, with a self-made tape of overlapping songs created for the Fire Island bar and restaurant, The Sandpiper. He was responsible for the first continuous-mix album side, on Gloria Gaynor's disco album, Never Can Say Goodbye, earning him the title the "father of the disco mix". Among some of his other success in mixing songs are The Three Degrees' "Dirty Ol' Man", MFSB featuring The Three Degrees "Love Is The Message", B.T. Express' "Do It ('Til You're Satisfied)", The Trammps' "Disco Inferno", The People's Choice's "Do It Any Way You Wanna", Andrea True's "More, More, More", plus First Choice's "Doctor Love" and Claudja Barry's album, The Girl Most Likely. Between 1977 and 1979, he produced Grace Jones' first three albums, including one of the singer's biggest hits, her rendition of Édith Piaf's "La Vie en rose". Moulton's innovative work was honored at the 2004 Dance Music Hall of Fame ceremony in New York City, when he was inducted for his achievements as a remixer. He is the official archivist of the Bethlehem Jazz and Salsoul music catalogues, and has overseen all of the digital remastering. In late 2006, Moulton remixed the Brand New Heavies (featuring N'Dea Davenport) single "I Don't Know (Why I Love You)". A Tom Moulton Mix was used as the title of a compilation of Moulton's remixes on Soul Jazz Records. More recently, Moulton was a regular guest on Disco935, an internet radio station which features disco music. He remains working, remixing classics as well as new songs, and has two releases forthcoming in 2012. Recently mixed a few hit CD's Philly Regrooved 1, Philly Regrooved 2 and Eddie Levert – "I still Have It". Also the Crowning Achievement of his career Philadelphia International Classics Box Set (has being #1 on the charts the first half of 2012). Philly Regrooved 3 will be released at the end of 2012.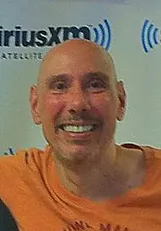 Nicky Siano. Nicky's career began in 1971 and within one year, at the age of seventeen, he opened his own club, THE GALLERY. NY Daily News named him "the city's best DJ," Women's Wear Daily called him "a genius behind the turntables," and New York Magazine called his club, The Gallery, "one of the five most visually breathtaking nightspots of our time." Grace Jones and Loleatta Holloway both made their debut appearances at his legendary nightspot. It was no coincidence that when Steve Rubelle opened Studio 54 he chose Nicky as one of the two original DJ's, the other was Ritchie Kazor, who has since passed. Continuing his work at the Gallery on the weekends, Nicky weaved his magic during the week at Studio and other many legendary clubs, including Le Jardin, The Grand Ballroom, Galaxy 21, The Limelight, Enchanted Gardens, Hurrah, and The Botel. When the Gallery closed in 1977 he took his regular Saturday night party to The Buttermilk Bottom where it continued for the next three years. He played for Bianca Jagger's legendary birthday party at , Studio 54, where she rode in on a white stallion. In 1977, he became the first DJ to produce a record– the underground classic "Kiss Me Again" on Sire Records sold more than 300,000 copies. In 1983, Nicky produced and wrote the top ten–dance classic "Pick It Up." From 1984 until 1998, Nicky worked with people with AIDS. In 1993 he wrote the best selling AIDS manual "No Time to Wait". He returned to the turntables at 'Body and Soul' for Larry Levan's Birthday celebration, July 1998. That one appearance returned him to music full time. Since then he has played records steadily, most consistently at the smash hit party, TWELVE WEST in New York, at Cheetah. He mixed "Believe In Yourself" by Melissa Morgan, "I'm Comin'" By Taana Gardner, "Pillow Talk" by Jazzhole, "Tiger Stripes" by Nicky Siano and produced a new CD, LIVE MY LIFE. His most recent 12″ POWER OF LOVE is available on the music page of this web site. Nicky's deserves to be called a legend. He is one of a hand full of DJ's who started the dance music scene in New York, and he's one of the few that are left standing.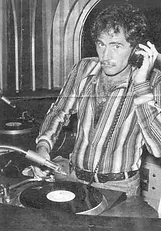 Tom Savarese was born in Manhattan on April 26th, 1944 at Miseracordia Hospital. He grew up in the Pelham Bay / Country Club section of The Bronx, as the only adopted child of third generation Italian – Americans. While growing up, he attended Our Lady of Assumption Elementary, School, Cardinal Hayes High School, and Fordham University, School of Education in lower Manhattan. AWARDS: Billboard Disco DJ National 1976 Billboard Disco DJ Regional of the Year – New York- 1976, 1977 GOLD RECORDS RECEIVED: CHIC – Dance, Dance, Dance PETER BROWN – Do You Wanna Get Funky With Me MACHO – I'm A Man USA DISCOTHEQUE PERFORMANCES: 1973 – 1974 – Cabaret, NYC 1973 – The Forrest, NYC 1974 – Le Club, NYC 1975 – Hollywood (Peppermint Lounge), NYC 1975 – Turntable, NYC 1975 – Ice Palace – Cherry Groove, NY 1975 – 1976 – 12 West, NYC 1976 – 1977 – Sandpiper – Fire Island Pines, NY 1977 – Hurrah, NYC 1977 – Flamingo, NYC 1978 – Les Mouches, NYC 1978 – A.C. Disco – Atlantic, NJ 1978 – Trocadero Transfer – San Francisco, CA 1979 – Melons, NYC 1980 – Melons, NYC TomSavareseAndreaBrown2000 Tom Savarese and Andrea Brown in 2000. INTERNATIONAL DISCOTHEQUES PERFORMANCES: 1978 – La Pineta – Milano Marittima – Italia 1979 – La Bussola – Viareggio – Italia 1979 – Caravelle – Mantova – Italia 1979 – Jumbo – Parma – Italia 1979 – Picchio Verde – Capri – Italia 1979 – Picchio Rosso – Modena – Italia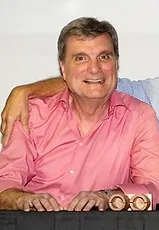 Bo Crane has spent his life in the music business. Originally from New Jersey he studied music at the University of Miami and graduated with a masters degree in Theory-Composition. Bo then began a career as a bass player and musical arranger in night clubs, on cruise ships and in recording studios. At the same time he pursued his other passion of DJing by landing a job as "morning-man" and music director WEDR-FM ("99 JAMZ") in Miami. Bo transitioned from radio to club DJ in the early 70s and became the original DJ for the legendary Mutiny Club in Coconut Grove. He went on to debut and break hits at the Widow McCoys and Honey for the Bears, both landmark discotheques in Miami. He founded the Florida Record Pool and the Bo Crane Disco Report in 1973. Both the pool and the report helped establish South Florida as a hot-bed of Disco music. Bo was the first company to bring discotheques to the high seas when he was contracted to design and install systems for Norwegian Caribbean Lines as well as stock them with records and hire the DJs. Bo was honored for his efforts by being awarded Billboard Magazine's Disco Consultant of the Year three years in a row at the Billboard Disco Forum in NYC. Bo went on to found the Pandisc Record label in 1982 that had a string of Miami Bass and Freestyle hits with artists such as DJ Laz ("Mami El Negro"), Splack Pack ("Shake That Ass, Bitch"), Debbie Deb ("Lookout Weekend") and the one and only Blowfly. Songs from Bo's Whooping Crane Music publishing catalog have been covered or sampled by Flo-Rida, Pit Bull, Black-Eyed Peas, Janet Jackson, Lil Jon, Ciara and many more. As a result Whooping Crane Music received the BMI Citation of Achievement in 2009. Bo is a member of the Disco DJ Hall of Fame and grateful to be recognized tonight by the Legends of Vinyl. Thanks to all of you.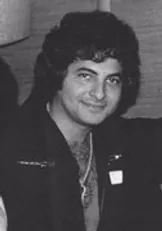 Roy B. At 17, unaware of the path that was put in front of him, he started working for Roulette Records in late 1969. Among the many "firsts" in his career are: RoyB was the first person to introduce the promotion system with the discotheques phenomenon. He was the first to figure out how to make a 45 inch record to a long playing version by diminishing the hole in the middle. RoyB started remixing, extending songs putting less vocal, more beats, editing, splicing, rearranging songs, and finding the right hook that would work for the dance floor. Furthermore, he thanks all of the DJs for those extraordinary ideas. He had the first disco Billboard chart records by the group called "Ecstasy Passion and Pain", the song title, "Ask Me". RoyB thanks Tom Moulton for that great opportunity!! In 1979 he was the first person to introduce the first rap song "Rappers Delight" by Sugar Hill Gang of Roulette Records. He thanks Paco from KTU Radio to be the first to play that controversial song at that time. He formed his own promotion company, Roy B Promotion, while working with various artists and helping many record companies such as Pyramid Records, DC LaRue, and Prelude Records. Later, he formed Emergency Records and finally, he formed his own record company named Roy B.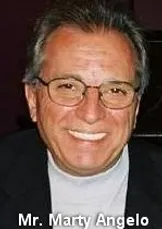 Marty Angelo.
Biography including music business information.
Marty Angelo, a former music business entrepreneur, is the author of the powerful life changing biography-memoir entitled, Once Life Matters: A New Beginning. Angelo's book reveals how God totally transformed his life of sin into a strong witness of His saving grace, mercy, and love. The book is offered free to prisons, jails, rehab programs, and troubled celebrities. Angelo was arrested in 1980 for two counts of possession of cocaine. Through this life shattering event he experienced a "new beginning," a dramatic and electrifying conversion to Christianity. This miracle happened in 1981 prior to serving two-and-a-half years in a federal prison. God had filled the void in Marty's heart with His Spirit. His life finally began to matter and it took on a new meaning as he discovered God's true plan and purpose. Before Marty Angelo's dramatic and "electrifying" conversion to Christianity in a farm-house outside of Buffalo New York on March 28, 1981 and going into full-time ministry, he worked in the entertainment business for 15 years, getting his first breaks from "the late Jimi Hendrix" and "the late George Harrison." He managed several bands including Buffalo's Raven and the popular Top 40 rock group, The Grass Roots starring Rob Grill. Angelo also created, wrote and produced the '70s trendy dance television show, Disco Step-by-Step® and in 1978 was voted one of the Top 25 disco record promoters. He promoted hundreds of hit albums, singles, and 12″ disco 45s, receiving numerous recognition awards for his efforts. Angelo is featured in several documentaries, magazine articles, and radio/television productions. Since 1981, Marty Angelo has served God first in the Federal Correctional Institution at Lexington Kentucky, then upon his release, as staff minister and director of evangelism for The Fort Lauderdale Rescue Tabernacle (Faith Farm), counselor/teacher for Teen Challenge of Southern California, assistant aftercare director in Washington DC and Los Angeles area director for Chuck Colson's Prison Fellowship Ministries, and court liaison, information services director, case manager director and medical records supervisor for the Drug Abuse Foundation of Palm Beach County. Angelo also provided nine years of personal in-home health, medical, and spiritual care for his parents, "the late Dr. Martin and Marie Angelo." Angelo has appeared on numerous popular Christian radio shows and television programs (The 700 Club, Praise the Lord, Celebration, and 100 Huntley Street). His testimony was dramatized in 1987 on Unshackled, published in Voice Magazine, and receives various print and internet media coverage.
Marty Angelo is currently a full-time minister, teacher, and author. His second book is entitled, "Vision of New Jerusalem: Now!".
Member – International Network of Prison Ministries (INPM) Member – Coalition of Prison Evangelists (COPE) Member – American Correctional Association (ACA) Member – International Ministerial Association (IMA) Alumni – Vision College Alumni – Berean University Alumni – Rhema University Alumni – The Full Gospel Bible College of Coatesville, PA Alumni – Dunklin Memorial Camp – Servant Leadership Training Former Staff – Ft. Lauderdale Rescue Tabernacle (Faith Farm) Former Staff – Teen Challenge of Southern California Former Staff – Prison Fellowship Ministries Former Staff – The Drug Abuse Foundation of Palm Beach County
Special Historical Disco Projects – 2000-2005
From 2000-2005 "Disco" began to make a resurgence and numerous production companies made contact with Marty for various historical purposes only. Here are some of the ones he agreed to participate in. 2000 – Donor – Disco Step-by-Step® – website. Creator – internet website. All files were donated to the United States Library of Congress in 2005.
2000 – Donor – The Official and Original – Disco Dj Hall of Fame™. Creator. Founder. Member. All files were donated to the United States Library of Congress in 2005. Disco Dj Hall of Fame™ (un-authorized reproduction).2000 – Donor – The Official and Original – Hustle Dancers Hall of Fame™. Creator. All files were donated to the United States Library of Congress in 2005. Hustle Hall of Fame (un-official).2000 – Donor – The Official and Original – Disco Hall of Fame™. Creator. All files were donated to the United States Library of Congress in 2005. Discotheque Pioneers Hall of Fame (un-official). Dance Music Hall of Fame (un-official).2000 – 2005 – Interviews – music related internet websites, NPR radio, television, newspapers, magazine articles, and documentaries.
2001 – Donor – Disco Step-by-Step® television show master videotape collection donated to United States Library of Congress – 2001. 2002 – Award Recipient – plaque from various Djs for being the first disco Dj in Buffalo, NY back in 1970. This award was presented to Marty at a Disco Step-by-Step® 25 year reunion party of former cast, crew, and dancers. The event was held to benefit "the late Helena Paolini."
2002 – Advisor/Promotion – Paramount Pictures dance related movies DVD releases (Grease, Saturday Night Fever, Stayin' Alive, Footloose, Urban Cowboy, and Flashdance)
2002 – 2005 – Advisor/Video Clip Contributor – Experience Music Projects exhibit: Disco: A Decade of Saturday Nights. This exhibit opened at EMP's Seattle, Washington headquarters in 2002 (photo) and traveled to the Henry Ford Museum in Dearborn, Michigan in 2004 and the New York Public Library for the Performing Arts in 2005 (photos). EMP has since retired this exhibit. 2003 Interview/Video Clip Contributor – VH1 television production: When Disco Ruled the World. Photo2003 – Advisor/Promotion – ABC Family television show, Dance Fever.
2004 – Associate Producer – PBS television's: KC and the Sunshine Bands Presents: My Music: Get Down Tonight The Disco Explosion. Photo2005 – Advisor – Robert De Niro's Tribeca Film Festival salute to the movie, Saturday Night Fever – promotion.
2005 – Advisor/Video Clip Contributor – CBS "Sunday Morning" news show. Segment entitled: Disco Daze.
2005 – Interview/Video Clip Contributor – Passport Productions disco documentary: Disco: Spinning the Story. Photo2005 – Interview – Buffalo Spree Magazine.
2005 – Award Recipient – Lifetime Achievement Award from the International Hustle and Salsa Competition (IHSC).
2005 – Disco 2005: The Year in Review. Marty Angelo is mentioned in three books. The Beatles history: The Longest Cocktail Party, Buffalo, New York music history: Don't Bother Knockin… This Town's A Rockin…, and Disco history: Disco Fever, the Beat, People, Places, Styles, DeeJays, and Groups.
Visit Marty Angelo at http://www.martyangelo.com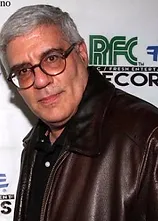 Ray Caviano RFC & Fresh Entertainment Records Promoter, producer and former head of the Warner Bros. Records disco division, Caviano also founded and ran the RFC Records imprint, an disco label named after his initials. He had also worked in promotions for T.K. Records. Lets get the easy, nerdy trivia out of the way. T.K. are the initials of the engineer, Terry Kane, that built the eight-track recording studio from which much of the T.K. Disco magic emanated and that great record sleeve artwork, courtesy of Page Wood. The real story of this label begins with its founder, Henry Stone. With humble roots, a penchant for music, A&R experience, and working relationships with the likes of Ray Charles and James Brown, he was poised to accelerate the disco explosion (a not too subtle foreshadowing of the Chicago White Sox disco blow-up that would eventually signal the commercial expiration of the genre). Strangely, all this would occur not from music and club hot beds like New York, Philadelphia, Chicago, Detroit, LA, SF, or Atlanta but from Hialeah, Florida! From there, T.K. carved out its own niche in history by creating the Miami sound: upbeat, tons of bass, some island-like influences, and strong R&B underpinnings.
T.K. Disco was the division of T.K. Productions that focused on 12″ disco singles for clubs. It was truly a label for the DJ, the dancer, and the lovers of DISCO. The early 12″ singles were also ONLY released as DJ promos. It wasn't until one of my favorite groups, T-Connection's hit "Do What You Wanna Do" came out as a commercial 12″ that T.K. Disco became one of the go-to labels for the consumer. The other rationale for why many labels had numerous sub-labels was to ensure that clubs and especially radio stations played all of their music. Remember, the issue of payola (pay-offs) plagued radio for years, although it wasn't an issue in the club scene.
The label actually had two seminal affiliations. The first was the generally acknowledged release of the first real disco record with "Rock Your Baby" in 1974. Over SIX MILLION copies were sold after an investment of an hour of time and about $100!! The other affiliation was related as one of the writers of that song would himself (along with his group) become one of the biggest stars of the era: Harry Wayne Casey! You don't know the name? How about his nickname: KC? His group: The Sunshine Band? Ahhhh, you got it! Unfortunately for T.K. and Henry, the aforementioned White Sox "disco is dead" protest in '81 was the death knell for the label as they went bankrupt. Henry Stone would rise up though, continuing to be a presence in the music industry even today – in his 90s! In fact, I can't wait for the documentary on his life in music (aptly titled Rock Your Baby) due for release in the fall!
Now onto the topic of promotion. For the last ten years, promotion has really been about small independent labels "informing… through emailed promos, social media, and online sites like SoundCloud. More often, individual producers (and we know how many of them there are!) are doing the same thing. Finally, vinyl has made a comeback but when success is measured now… it's more about sales in the hundreds of units. So, tons of promo "noise" but nothing really "sticks".
The huge difference vs. the past is the personal touch: the label to DJ promo 12″ vinyl delivered right to the turntable in the booth, the weekly telephone calls to determine what is "hot"… "moving"… and making the dancers crazy! The best at it was T.K. Disco's Ray Caviano. His music foundation was deep as well. He helped grow Rolling Stone magazine at its inception. Did national publicity for ZZ Top, Al Green, and The Rolling Stones. Then really became "the man" when he broke several of the HUGE early disco acts: Dr. Buzzard's Original Savannah Band, Vicki Sue Robinson, and the Village People! I was able to speak with the energetic legend who has an encyclopedic memory of all things music. He shared that, "Smaller labels like T.K. had so much more flexibility than the larger ones." Ray should know as he eventually ran the Dance & Music department at Warner Brothers as well as his own subdivision label with his initials – RFC. At T.K. Disco, Ray emphatically underscored that, "Henry (Stone) gave me complete autonomy to choose the music I liked! My tastes and choices were directly determined by what I heard from the DJs and what I saw and experienced on the dance floors of clubs across the country." Ray also made "hundreds of calls daily to DJs in the big markets". His self-described "test marketing across my network of DJs" was the key to his and T.K. Disco's success! With a laugh he added, "The fact that the songs were killer didn't hurt either!"
Ray continued that targeted, focused, and personal touch at Warner Brothers. "I had regional disco promotion teams. They were able to build the DJ relationships, target market differences, and break songs that the dancers loved!"
Today, we can access almost every song released, nearly immediately. The top tracks in the non-EDM/commercial categories of House Music (aka today's underground club music) sell, maybe, 500 units. DJs generally play 1-2 hour sets in a myriad of venues (most not proper clubs) and the majority have never had a dialogue about the songs they play nor what dancers want with anyone from a record label… and definitely not via an eye-to-eye or voice-to-voice exchange with someone like a Ray Caviano. Many of us would also LOVE to have an iconic, go-to record label to fuel our dance floor cravings… T.K. DISCO did it for so many and still does it for some today.
Related: The Essential TK Disco Playlist Essentials: Foundations is a series published in print in each issue of 5 Magazine. This profile appeared in the June 2014 issue, which can be ordered here.
Ray Caviano's twin brother Bob was also a promoter and represented club luminaries like Larry Levan and Grace Jones. He died of AIDS in '93 but not before starting LifeBeat to fight the war against HIV/AIDS with MUSIC!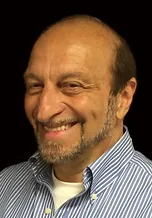 John Luongo D.J./Producer/Remixer John Patrick Luongo was born in Boston, Massachusetts on December 24, 1949. He studied Civil Engineering and graduated from Northeastern University in Boston, Ma. in 1973 with the degree of BS in Civil Engineering but even back then his first love was always music… While in university John took on a part-time job as a DJ at a club in Boston called The Townehouse, which was, at that time located above a bar called The Bull and Finch, upon which the TV show 'Cheers' is based. John has remixed tracks for just about everybody, from many of the gems of classic Disco acts like; the Jacksons, Dan Hartman, K.C. & the Sunshine Band, Melba Moore and Jackie Moore to the real Synth POP bands like Visage, Ultravox, Peter Goodwin The The and Men without Hats. Also worked with some great POP/Rock stuff for Queen, Aerosmith, Van Halen, Huey Lewis & the News, Hall & Oates, Greg Kihn and Cheap Trick… Summary Diversity and the mastery of each new task one undertakes is the essence of what makes one great! Waking up each day to first point the finger at ones self before criticizing or challenging others is what tells you who the real leaders are and that you are one of them! Leaders take responsibility for their actions and don't make excuses! You can go into a studio, cut a recording, master and release it and you're not An Artist! A Real Artist masters their craft first, then their recordings. There is not a day that begins where the possibility of doing something Wonderful and achieving your goals is not within your own power. If you look at what you have done at your best, then you will kow that anything is possible and everything is there for the taking! Experience President Trecter Entetainment, John Luongo Management, LLC. 2010 – Present (5 years) I am hands on with this company and am building the most unique and interesting array or artists and music around. To reflect on the past and not live there, gives you great power and a depth of resources that will certainly assist you to achieve the greatest success today in this new era and the future challenges that are really wonderful opportunities in disguise! CEO/President John Luongo Mangement, LLC. 2010 – Present (5 years)Myrtle Beach, SC / New York / Boston John Luongo Management, LLC.: Broker of Services, Full Multimedia Content Provider with divisions in Administration, Licensing, Artist Representation and Advocacy, Conflict Mediation, Commercial Television and Film Licensing, Corporate Sponsorships & Branding. I have amassed a comprehensive knowledge in Record Production, Mixing and Mastering and taking a song from concept to delivery and accounting for over 80 Million Record sales worldwide. I'm a former elected official to the New York Board of Governors of NARAS, where I sat on the board making decisions impacting the music community now and tomorrow. Over 26 years of experience has given me a deep understanding and keen awareness of how the music business works and the most effective ways to advance an Artists agenda. I've consulted many Major and Independent record labels and start ups on their bands and delivering great finished product to insure great music receives the best shot to be exposed via new media and social networks. We enter a situation adding value and clarity, finding ways of creating income streams that DO NOT rely on downloads or touring. Clients have included Sterling Sound, SONY/RED, Universal Republic, Saatchi & Saatchi, Arnold Agency, Dunkin' Donuts, Felix the Cat Productions, NESN and Airwalk. I acquire music publishing rights, master copyrights, writer royalty streams and brand assets. My greatest strength lies in evaluation and assessing of a situation and providing a strategic course of action to cut unnecessary costs, raising efficiency and productivity without sacrificing integrity of the music. We continue to innovate as our Newest division called "John Luongo Signature Sounds", is an exciting endeavor enlisting amazing producers, writers and arrangers to provide their unique pieces of music at amazing sliding scale pricing. Staying ahead of tomorrow is Key to owning it and I've identified an area of the business growth yet untapped as a necessity for companies big and small. Label Manager – Head of Publishing and Licensing Wicked Cool Records April 2004 – January 2010 (5 years 10 months) I worked for Steven VanZandt and ran the Record Label ( Wicked Cool Records), the Publishing companies ( Cosmic Boogaloo – ASCAP and Interstellar Popcorn (BMI) both under Renegade Songs Division and the entire Licensing division. I oversaw 16 bands from 10 countries, wrote the contracts and negotiated all deals ( Label, pub, licensing and Management) and oversaw all daily operations with the bands. Such operations included pre-production and production of the albums, mixing, editing and mastering. I also licensed in all songs for the Coolest Songs in the World as well as a Halloween and Christmas compilation. Duties were quite extensive and covered executive meetings with our distributor SONY/RED and brand development meetings with corporate entities such as Dunkin Donuts and Grey Advertising. My experience has been a gift and I cherished every moment building all of these wonderful company with my friend and associate, Steven Van Zandt. I will continue to consult with Steven Van Zandt directly on the solicitation of his copyrights and his new social network Fuzztopia. I will be listing all company information in the upcoming days and am eager to entertain any possible proposals from industry parties. Evelyn King"Shame" Machine"There but for the Grace of God Go I" Odyssey"Native New Yorker" Peter Brown"Do You Wanna get Funky with me" Sylvester"You Make me Feel (Mighty real)" Lenny Williams"Choosing You" Kokomo"Imagination" Blackbirds"Walking I Sunshine" Main Ingredient"Happiness Is Just Around the Bend" Funkadelic"Shit Godman Get Off Your Ass and Jam" Kool & the Gang"Hollywood Swingin"/"Celebration"/"Jungle Boogie" Thelma Houston"Don't Leave Me This way" Harold Melvin & the Blue Notes"Bad Luck" JB's"Doing It To Death" Double Exposure"Ten percent" BT Express"Do It Till Your Satisfied" Frankie Goes to Hollywood"Relax" Philly Devotions"Pick Me Up" People's Choice"Do It Anyway You Wanna Do It" MFSB"Love Is the Message" SalSoul Orchestra"Magic Bird of Fire" James Brown"Payback" T-Connection"At Midnight" Musique"Push Push In The Bush" Margie Joseph & Blue Magic"You And Me Got A Good Thing Going On" Creative Source"Who Is He and What Is He To You" Stevie Wonder"I Wish" Fantasy"You're Too Late" Everyday People"I Like What I Like" Sly & Family Stone"Dance To the Music" Tower of Power"Drop It In The Slot" Bee Gees"Night Fever"/"You Should Be Dancing" Don Ray"Got To Have Loving" Cerrone"Love In C Minor"/"Give Me Love"/"Cerrone's Paradise"