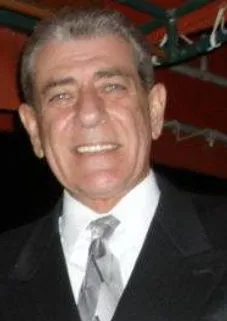 Dan Pucciarelli is a Brooklyn Disco DJ who began spinning in discotheques as early as 1975. He's been the guy behind the mixing and music at countless Brooklyn and Manhattan clubs as well as doing stints overseas in the U.K.
Dan Pucciarelli a.k.a. Daniel Pucciarelli, Danny "Pooch" Pucciarelli, Danny Disc, Danny the Disk…Of Italian heritage, Dan Pucciarelli knew the ins and outs of Bensonhurst and the right people to get to know. It is in fact, knowing the right people and having the skills, that helped Danny land many of his gigs as a Disco DJ. DiscoMusic.com asked Danny "Pooch" Pucciarelli what it was like in Brooklyn during the 1970s era.
Brooklyn, Disco and the Wise-Guys: You gotta understand something about the neighborhood and that era. In Brooklyn, only "Wise-guys" owned bars and clubs-you understand. Everything was owned by them and every bar would have guys who would come by and they would do what they called a "drop." So you get a few guys that would own a bar and they would go visit a few other bars and then make a drop. You know, they go by, buy a few drinks-you know what I mean? They went by and spent money and that's how they interacted between a lot of the neighborhood joints. There were always guys coming into our place and back in 1975-1976 I was beyond any of the other DJs in the area at that time and these (wise guys) enjoyed my DJing so one guy would say to another "Ohhhh, how you doing, can you get that kid (meaning me) to play in my joint? You know, they started moving around and before you know it, you were working in another club. You gotta understand, you don't say no to these kind of people. I went from joint to joint Half the bars in the neighborhood wanted me to do a night for them.
Danny, tell us about the start of your DJ and music career?
Dan Pucciarelli…I first played records in public at a place called Buddies on Bath Avenue, Brooklyn in the summer of 1974. It was as a favor for a family friend and the equipment were two all-in-one compact stereos stitched together so I could go from one turntable to the next.
The Misfit Lounge My first professional gig was at The Misfit Lounge on 86th Street (Brooklyn) a few months later in January of 1975. This is where I thought, "wow, I'm a real DJ now." I got paid $30.00 a night plus drinks and when I left them I was making $50.00 a night when the average pay for a Disco DJ was around $25.00.
The Misfit Lounge is where I had my first experience with a proper mixer (Sony MX-14 microphone mixer) and turntable (two belt drive Garrard turntables) setup. The Garrard turntables had no pitch controls whatsoever. This is where I learned all my fingering techniques like slowing or speeding up the record with my fingers. We're talking about before the 12 inch single as we only had the 7 inch 45s and albums. I had two copies of almost everything I played, because three minutes was just not enough and that's where I got into remixing records "live" and doing things like phasing, double-tracking overlays, catching a chorus and remixing back to the beginning and making it longer I would say it took me six to seven months when I had really started to grasp what I thought was an art.
I worked at Misfits for about a year and a half and when I first began they were doing about 60 people a night. by the time I had been there a few months, I had more than doubled attendance.
After Misfits, I went up to Hunter Mountain for the winter of 1976 at a place called Zodiacs. The first week, there was only about twenty people. Then Zodiac management started advertising and word of mouth grew so that by my third week I had a hundred and change. I would drive up on Friday and come back home Monday and was paid very well: $100.00 a day, room and food included. I stayed there till January of 1977.
Gatsby's Disco Around 1977, I was doing a new club called Gatsby's at 3737 Nostrand Avenue in Sheepshead Bay, Brooklyn on Friday and Saturday nights and Buddies II on Wednesdays (for about three years). Buddies II closed for a few months to remodel so I went to C'est La Vie on Wednesday and that was owned by a few wise-guys. C'est La Vie was a beautiful club at 429 86th Street on top of a department store and it had a great DJ booth overlooking the floor, plenty of booth seating around the edge, but what killed it was there was no parking. I knew it wasn't going to make it so I went back to Buddies II when it re-opened.
Tribeca Disco in Manhattan While at Gatsby's in 1977, I ran into a couple of guys who said they were opening a joint in the city (Manhattan) so I met with them and saw the potential in the place and I freaked out and said this is my shot. So in 1977 I went to work at this new club in Manhattan just south of The Holland Tunnel in an old warehouse called Tribeca. Tribeca had three dance floors. It was a beautiful place. The other benefit of going to Tribeca was that I got to design, buy and install the sound system. It was all Frasier equipment except for Dynaco amps and the Bozak mixer with the knobs, which I hated as I prefer the sliders especially with the crossfader. With the knob mixer you have to use two hands, which means you have to let the turntables go. We got rid of the Bozak mixer and replaced it with a Clubman mixer with the crossfader.
I spun at Tribeca on Thursday, Friday and Saturday and got $100.00 a night and my drinks. Tribeca was at 64 North Moore Street between Greenwich and Hudson. This place could easily hold 500 people and it was packed. I was there from June of 1977 until April of 1978. I left Tribeca over the standard argument: money.
Giorgios on 58th I left Tribeca on a Friday and the next day I went to a club on 58th Street in Manhattan across from the Playboy Club and the place was phenomenal. It was upscale beyond comprehension. This was a place were Tony Bennett and other celebrities came to sit down and have dinner. At ten o'clock they would open up these gold fifteen foot doors that opened into a Disco of the future with a lighted dance floor.
I was hired and I had this older sophisticated crowd and they didn't want to hear Get On the Funk Train or I Found Love-they wanted to hear what they knew from what they heard on the radio. I knew that, but I had to do my thing. Around 11pm they would start getting the city and Brooklyn crowd with their suit jackets on since this was an upscale place. There became a clash after a while and after a few weeks the manager came up to me at the end of a Saturday night and said; "you are one of the best DJs I have ever heard, but you keep it going to much. You do too much with the music and people just can't relate." So he pays me for that night and next week's salary and says I can't use you anymore.
Describe the difference between playing in Brooklyn as opposed to Manhattan?
Dan Pucciarelli…It was different because I wasn't playing to just Brooklyn people. I was now playing to the "bridge and tunnel" crowd. People were coming from Jersey, from Queens, Manhattan I found the varied crowd good because I was able to expand on my musical presentation because now I was able to play more import records-deep club records that were not on the radio. In Brooklyn it was more R & B and there were times where I'd pick a record to play and I'd loose the dance floor. I'd look at that two ways, okay, I lost the floor, but I gave the bar a shot. This is also how I learned to keep people entertained and allow the bar to make money. Fortunately when the place gets packed, that doesn't matter any more cause the momentum keeps everything going and everyone happy.
In Brooklyn, if I wanted to bust up the floor then I'd play a slow record like Frank Sinatra. You have to understand I had guidos in there and wise-guys. The wise-guys don't dance-they're in there with their girlfriends not their wives so they'll sit at the booth or at the bar and let the girls dance. So when you put on a Sinatra or Tony Bennett record they'll have a little dance with their girls and have a little smooch and then they go back and sit down. You have to see the waitresses move and work when you bust up the dance floor cause all of a sudden the tables are packed and the waitresses are running through the club with full trays of drinks.
If you ever watch the club scene in the movie Goodfellas then you'll now what it's like. That movie was an accurate portrayal of the Brooklyn clubs I worked at. As for fights in Brooklyn clubs, nah, you don't get that kind of stuff. It was an unwritten rule, you don't walk into a club with wise-guys and make problems-you don't do that. You find that happening more down in Bay Ridge between some eighteen year-old that gets a few drinks and then he gets stupid. Bayridge and Bensonhurst are two different neighborhoods. Bay Ridge has lots of bars: that's were Revelations was, Dr. Feel Funnies, Salty Dog, Jasmines, Buddies II…
The Nite Gallery in Brooklyn Dan Pucciarelli…After Giorgios, I still had Buddies II and that's where I met some guys who said they were opening a new Disco at 1764 86th Street in Bensonhurst called The Nite Gallery (Night Gallery). It was on the second floor over a car dealership with a municipal parking lot next door. I went to speak with Mike and Renaldo and they tell me that they don't like the DJ they have called Batcho Manguel. Batcho was the first real DJ I saw back in 1972 at a Brooklyn club called Revelations. Batcho was my idol and I didn't want to take his job as I ran into him around the city. I had a lot of respect for Batcho. He was a chop mixing DJ and didn't really mix, but he always had new music and was somebody to chase. I was known as Danny Disk and these guys said they had heard I was the best DJ in Brooklyn and that they wanted me for Nite Gallery and asked me: "do you want the job, yes or no," so I accepted.
In my first month at Nite Gallery, I took the place from about 200 people to over 600 and when I had the Beach Parties that is what put us over the top. People showed up in bikinis and bathing suits and now we were pushing 600+. One of our biggest affairs was the Night of Fantasy and Delight were people showed up in lingerie, silk pajamas and we got over 700 people dressed in underwear. It was with this success that we started talking about getting big name Disco acts to come in and perform on stage. We had Musique doing their hit In the Bush which brought in one thousand club goers!
Nite Gallery had a nice sound system consisting of custom cabinets for the speakers, Clubman 2 mixer and two Technics SL 1800 turntables, Crown amps and EPI monitors in the DJ booth. The lighting was minimal a couple of eight light spinners, about twelve white spot lights and finally the dance floor was all parquet wood flooring.
I stayed at Nite Gallery until October of 1979 and was making $150.00 a night making me the highest paid Disco DJ in Brooklyn since other DJs were only making around $30.00-40.00 a night. Even so, I told the Nite Gallery owners that I needed a $25.00 raise and they start telling me that it was the club and not my DJ skills that brought the crowds in. An argument erupts and I tell them that I quit and declare that the club will close in three weeks without me. I packed up my records and I left-my ego did that. I was really hot Oh, and Nite Gallery closed their doors five weeks after I left!
The next night I went to see my friend Mark Zimmer (Mark DJ) at a club in Staten Island called Tuts at 1864 Clove Road. I tell him that I quit Nite Gallery and he says that he is leaving Tuts and I speak with the owner who gives me the job and started the following weeks working Fridays and Saturdays. Then I also did Thursdays and Sundays at L'amour at 1546 62nd Street and on Wednesdays I was spinning at Star Disco on 65th and Avenue P in Stillwell. So I was working three different clubs, five nights a week and I was burning myself out.
A few weeks later Mike from the old Nite Gallery stops by L'amour and chats with me and tells me they are reopening Nite Gallery without one of the original owners who gave me a hard time. They agree to pay me what I had originally asked for: $175.00 a night. I start doing Saturdays again at Nite Gallery and then went back to doing Friday and Saturdays.
Billboard Reporter and the Gay Clique October of 1978 I was appointed a Billboard Disco DJ reporter and would report my Top 20 each week. I had not understood the importance of such a position until eight weeks into it. When Nite Gallery was having difficulty booking Musique, I was over at the offices of Prelude Records and because of my new Billboard status was able to get the group to perform. I was also reporting my top 20 to the big Disco radio station in New York City known as Disco 92-WKTU as well as Tommy Silverman's Dance Music Report. I find out there's only eleven Billboard reporters in New York City and I'm the only "straight" one and the only one from Brooklyn. So now I was in the company of some of the great DJs like Walter Gibbons, Roy Thode, Jim Burgess all the big name gay DJs. And now here's this straight DJ from Brooklyn. I even remember overhearing Richie Rivera saying, "A straight boy from Brooklyn playing records? What's the world coming to?"
I was chosen as the DJ for a special party for MK Promotions and won respect from my peers and was even written up in a magazine. Now all of a sudden Dan Pucciarelli was somebody else. It was cool to actually walk up to the door of Studio 54 and my name was on the guest-list. It was a whole new world for me. I would get 10-15 packages of records in the mail almost every day, plus I'm in the record pool and I'm hitting the labels themselves. It was Christmas!
The Warehouse in Leeds, U.K. I understand that you also found your way to England and played at some clubs there as well. How did that all come about?
Dan Pucciarelli…In February of 1980 I went to California to do a party for BC Records. I was spinning at the party one night when a British guy by the name of Mike Wiand approached me and offered me a chance to work at his club called The Warehouse in Leeds. A few days later when I return to Brooklyn I get a call from him asking me again if I would consider going to the UK for a weekend guest appearance. I half-heartedly say give me a thousand dollars and the next day I receive a Western Union Moneygram for $800.00 as a down payment. I was now at Nite Gallery again and had a rough time getting the weekend off, but managed to get a replacement while I went to England.
I arrive in England on a Thursday night and it was a really nice club with Technics 1200 turntables, a GLI mixer, a roomy DJ booth overlooking the dance floor with windows behind the booth so guests could chat with the DJ What was strange is that the DJ talked over the records like he was on the radio! So Friday I go expecting to play the entire night, but was told that the crowd was not ready for something that heavy so I was to play sets like a live band would. Mike's idea was to get everyone excited about my mixing so they could come back the next night (Saturday). I was twenty minutes into the set when I look down at the dance floor and notice half of them are just looking up at me staring as they weren't used to a DJ that mixed records! I played for about another hour and got paid 250 pounds a night which was almost $500.00 American dollars. The next night around ten o'clock and before I was to begin, I was told to look outside the club and check out the crowd that had lined up to get inside The Warehouse. They start letting everyone in around 10 and by 11 o'clock the place was jammed and they had to stop letting people in. I was told to play for 45 minutes as they wanted to try something new. Mike said, "You are my act." So I played and then mingled with the crowd and they were asking for my autograph and to pose for pictures. I felt embarrassed as I didn't know how to handle this attention. Then something strange happened, Mike asks the crowd to leave so he can bring in the next crowd for the next show.
Sunday morning Mike takes me to some pubs and while we are eating and drinking, we overhear several people talking about the "Yank" that is mixing records without talking over them at The Warehouse. Mike then convinces me to stay till the next weekend so we can do it all again this time with a group called Soft Cell. It turns out that Soft Cell's vocalist, Marc Almond, is the hat check guy at The Warehouse. Stayed the extra week and then came back to the Nite Gallery.
Danny Pucciarelli would return many times until 1985-86 to play at different venues in the U.K. such as The Stables in Wales, Embassy Club in London, Colwyn Bay Pier, Bunters in Liverpool, Touchdown in Blackpool, Hell in Manchester and also appeared on Mike Shaft's Sunday afternoon Piccadily Radio show.
Record Pools: I.D.R.C. and For the Record
Record pools where originally created in New York during the mid-1970s as a consortium of Disco DJs to acquire promotional records from the record labels. You belonged to some of these early and influential record pools. The readers of DiscoMusic.com would love to know about the inner workings of them. What was the first pool you belonged to?
Dan Pucciarelli…The first record pool that I belonged to was International Disco Record Center (I.D.R.C.) around late 1976. It was started by Eddie Rivera who ran it out of his apartment in the Lower East Side. By 1978 and still being a member of Eddie's pool, I was now a prominent member, I had a very large club and articles written about me when they created a new aspect of the pool called the Instant Feedback Committee. The committee's job was to listen to new records that had just arrived and give the labels and promoters a DJ's point of view. Around 1979, Eddie determined that somebody had to lead the Instant Feedback Committee and I was voted the chairman. Other DJs included Mark Zimmer, Rick Richardson, Ray "Pinky" Velazquez, Ronnie Suarez, Mike "Doc" Green and a few others. Around 1979, I.D.R.C. had up to three hundred members.
In February of 1978, Judy Weinstein who was originally involved with David Mancuso and the original New York Record Pool, started a new record pool called For the Record. In 1979 I was at my peak and many had told me to make a move to Judy's pool as that was the hottest record pool with all the best Disco DJs despite Eddie Rivera making many indignant comments about Judy and For the Record. It was also at around this time that Eddie Rivera was getting annoyed that promoters were asking for me by name instead of him or Dan Peasley who created the Instant Feedback Committee for I.D.R.C. Packages were arriving to the pool with my name on them and this became an ego problem for them so I got into a little spat and I was talking to Audrey Joseph one day and she asked why I wasn't in Judy's pool. Others in the industry were saying the same thing to me and then Dan Thomas over at TK Records gave me Judy Weinstein's phone number and told me to call her. I called her and set up an interview and she took me as a member of For the Record and I left I.D.R.C. with others following suit soon after.
For the Record was originally located on the seventh floor of a building on West 21st Street between Sixth and Fifth Avenues and two months after I joined, For the Record moved to 928 Broadway on the fifth floor. The first week I started, Judy assigned me bin #121; a week later she put me in bin #27 between Larry Levan and Jimmy Burgess!
For the Record was awesome. I immediately hit it off with everybody including David DePino who ran the pool for Judy. In fact it was DePino who started calling me by my old nickname. There was one day in 1981 when I walked into the pool and David DePino being his flamboyant queen goes, "Oh, there he is, the Pooch Pooch-man, how are you and there were a whole bunch of other people there at the time and everyone started calling me by my natural nickname, Danny Pooch. Before this, everyone in Brooklyn called me Danny Disk. In 1982 DePino got a job with the audio designer Richard Long and had to go to India for two months so I helped Judy run the pool as an assistant director. I was working at the Playground in lower Manhattan and then got called to go to England again so Judy put David Morales in my place. David was an up and coming Brooklyn DJ throwing some very successful parties especially in the Hispanic areas and was very hot. As David became big, Judy would ask me to fill in for him when he was exhausted from all his parties.
Hanging Out With Larry Levan
I started hanging out with people like Judy and Larry Levan I mean, we used to go to Brooklyn to go shopping for groceries Judy would go to Shop Rite in Brooklyn I would drive Larry Levan and Judy Weinstein, the biggest names in the music industry, to Shop Rite to buy groceries. This was when Larry Levan had his apartment on Gold Street in downtown Manhattan. Man, was I jealous I would drop Judy off and then drive Larry to his apartment and help him bring the groceries up and I was in awe. Larry had four gold records and I only had one plus he had his own DJ setup and he had records that I didn't know about! I was in awe hanging out with him.
Larry was a very down to earth guy and obviously gay. He was one of the first guys I ever saw who wore those colored contact lenses. He had the blue colored contact lenses and when I would ask him what's up with that he would say, "Now I could look into your eyes!"
Danny Pucciarelli Becomes Director at Judy Weinstein's For the Record
Dan Pucciarelli…During the early to mid-1980s I continued working at various clubs such as Quintessence in Fairview, New Jersey and did another short stay in England at a club called Bunters and also did a "live" remix on Picadilly Radio in Manchester.
Around 1988, David Morales was getting more involved with his parties and starting to go into the studio a lot and Judy needed someone that could be at the pool full-time. In May of 1988, Judy Weinstein appointed me the director of For the Record and my salary was $400.00 a week plus I didn't have to pay any dues. At this time I was playing Monday, Wednesday and Friday at T.J. Bentley's at 71st and Third Avenue in Brooklyn.
Judy sat me down and explained to me the importance of this position and the power I would wield as she was going to venture off into a new business called Def-Mix with David Morales. This is also around the time that Frankie Knuckles came in with Satoshi for Def-Mix.
So how long did you stay with Judy Weinstein at For the Record and what did you do afterwards?
Dan Pucciarelli…I stayed at For the Record until April of 1991. I was offered a job at Atco/Atlantic Records as manager of promotions and Judy thought it was a good career move. Judy threw a big farewell party for me along with others from the pool and record labels. It was so wonderful that I didn't want to leave now!
Unfortunately my stint at Atco didn't work out. I began in April of '91 and by July I went head to head with the vice-president, Greg Lambert. Essentially, his secretary had gotten upset with me because I didn't want to give her four tickets to an upcoming AC/DC concert I had only received twelve tickets and I had to take care of several guys from the radio stations that were playing our product. Greg, said I was fired and gave me six weeks pay and Atco closed its doors eight weeks after I was let go!
Joe Giaco of Giaco Entertainment found out that I was no longer with Atco and made me the East Coast Marketing Director. At the same time I was working Friday and Saturday nights at an upscale club in Manhattan called Le Club so I was doing well. I stayed with Giaco Entertainment until, but a new tracking system called Soundscan had come into effect and this hurt companies like Joco. Soundscan essentially scanned "actual" record sales at the stores.
So nothing could be fudged now?
Dan Pucciarelli…That's exactly it Bernie You know I could call one of my stores in Jersey and they would say, "the new Vanessa Williams' track is not doing too good, I could give you a Top 25" and I would say I'll send you two boxes of cassettes I need it reported in the Top 15 next Friday. And then they would say, alright. So I would send them two boxes of cassettes so you're talking about getting fifty cassettes for free that you are going to sell and make money on and all they gotta do is report it as number 15 for me. I would do that with a lot of stores and all the stores were doing that. You know, you'd send them a P.O.S. (point of sale) such as posters, a stand, box of tapes or CDs and you'd get your record reported in the top 15 or top 10 and you'd hold off on certain people. I was working with a lot of stores-I mean we were hitting the East coast. Then when Soundscan came with the satellites and the point of sale scanning in the stores-it was a whole new world you couldn't do it anymore. Now you were getting actual sales. This is when the charts flipped out and no longer was Michael Bolton in the Top Five and now the Top Five were all Black artists. This was a whole new world and Giaco Entertainment took a hit. We lost sixty percent of the accounts.
After Danny finished his stint with Giaco Entertainment, he left the music field and took his brother-in-law's advice to get a CDL license and go into the transportation safety field which he has been doing since the 1990s. It affords Pucciarelli a satisfying and permanent career that he can raise his family on.
Dan occasionally does retro Disco nights in and around Brooklyn and Manhattan with promoter Mike Herz. He says that he enjoys doing these events as it keeps him close to music and his many friends in the business.
It was a pleasure speaking with Daniel Pucciarelli and a big thank you goes out to him for sharing his story with the members of DiscoMusic.com.
THE END
Interview with Daniel Pucciarelli conducted and written by Bernard F. Lopez of DiscoMusic.com
© 2009 Bernard F. Lopez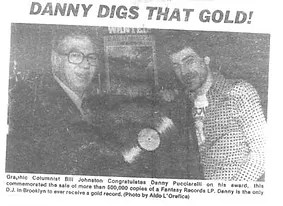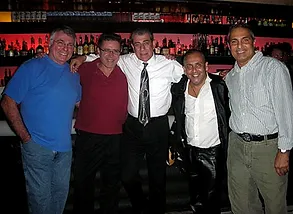 Legends of Vinyl would like to thank Bernard Lopez of Discomusic.com
Interview with Daniel Pucciarelli conducted and written by Bernard F. Lopez of DiscoMusic.com © 2009 Bernard F. Lopez