The Legends of Vinyl™ are a national institution providing global leadership in education, recognition and celebration of excellence as it pertains directly and indirectly to the evolution of the art of spinning vinyl.
To this day, these Pioneer Legendary DJs are still actively performing for large audiences and representing a very small and unique community of DJs that are from that innovative era.
They are the Pioneers, the Originators, and the Springboards, who have laid the foundation and have paved the way for the latest and currently changing dance music avenues of today.
And to add to all of this, no two Legendary DJs from the Legends of Vinyl are alike with their innovative and creative spinning talents. Each is his/her own Rembrandt. All forms of dance music today, and without a doubt, has its roots tied to the Legends of Vinyl. For more than 50 years these Legendary Pioneer DJs have remained a
constant in the art of remixing, remastering, engineering, and producing the highest quality of music as you still hear it today.
Legends of Vinyl™ is guided by prestigious, award winning and Hall of Fame DJs and Artists, chaired by Luis Mario O. Rizzo.
A Little History
The original Legends of Vinyl DJ Hall of Fame listing was compiled from David Mancuso's 99 Prince Street Record Pool list and from Scepter Records Disco Gold Volumes 1 and 2. These are the first-generation DJs; the pioneers from 1970 to 1974.
The DJ Hall of Fame was expanded to include second generation DJs (1975-1979) and third generation (1980-1984) DJs as well as other contributors to the industry which include Night Club Owners, Lighting Engineers/Designers, Sound Designers, Authors/Historians, and others.
The organization continues to grow and to expand both nationally and internationally.
What We Are Doing
Several years ago, the Legends of Vinyl Board of Directors decided to produce a "mini Billboard convention" type of event featuring an awards ceremony to honor and recognize these Pioneer and Legendary individuals. From the first intimate but influential gathering in Philadelphia to their most recent star-studded gala
held in New York in September 2022, the organization continues to fulfill their mission statement which, in part, is to "celebrate our history and to create and sustain our legacy for generations to come".
Our first European awards were presented in June 2019, in Gabicce Mare, Italy collaborating with Disco Diva Founders Cristina Tassinari and Checco Tassinari.
The Sunday "Mix-A-Thon" began at the start of the Covid-19 pandemic and its subsequent lockdowns. This weekend showcase for our Hall of Fame DJs led to L.O.V. Visual Radio, our "Visionary Haven" featured on this website, and to our 24/7 L.O.V. station on Roku TV.
This organization feels that it is not only their responsibility to give back, but that it is an honor as well. The annual Legends of Vinyl™ Music Hall of Fame award events are the perfect vehicle to do just that!! For all of us, it is about our passion for music which, for me, has been my guide and my inspiration for the past 52 years. Because of this passion the Legends of Vinyl was created and continues to succeed.
Luis Mario O. Rizzo
Founder & CEO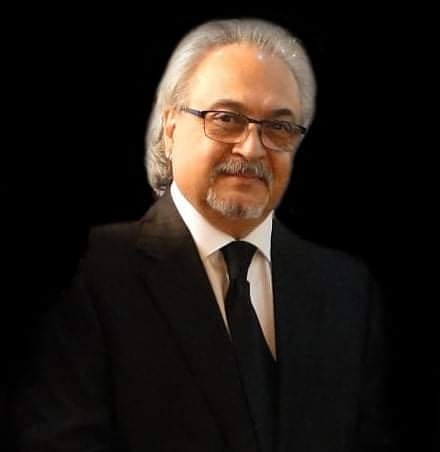 Our current Board of Directors
Sue Bell Vice-President of Administration
Roy B – Record Promoter U.S.A.
Steve Bogen – Record Promoter U.S.A.
Paul Casella – DJ U.S.A.
Ray Caviano – Record Promoter U.S.A.
Bo Crane – Record Promoter U.S.A.
Lou Gramm – Recording Artist (Foreigner) U.S.A.
Al Magliano – DJ/MC U.S.A.
Denise Montana – Record Promoter U.S.A.
Dan Pucciarelli – DJ U.S.A.
Frank Sestito – DJ U.S.A.
Max Sierra aka John Spectre DJ/Producer Italy
Carol Williams – Recording Artist U.S.A.
Christine Wiltshire – Recording Artist U.S.A. – Amsterdan
Lenny Zakatek – Recording Artist U.K.
As we enter 2024, stay tuned for upcoming announcements as the excitement continues!!
L.O.V. is the message!
THE LEGENDS OF VINYL (L.O.V.) WANT TO KEEP YOU INFORMED OF UPCOMING EVENTS, VENUES, VIP MEMBERSHIPS AND STORE DISCOUNTS AND MORE.
IF YOU WOULD LIKE TO BE PART Of OUR PRIVATE MAILIING LIST WHICH INCLUDES EITHER DISCOUNTS TO ALL EVENTS AND/OR COMPLIMENTARY PASSES HERE IS WHAT TO DO:
SUBMIT YOUR NAME, YOUR CITY AND AND STATE AND YOUR EMAIL
INCLUDE "LOV LIST" ON YOUR EMAIL SUBJECT LINE.
IF YOU CAN READ THIS NOTE, YOU ARE INVITED TO BE PART OF AN EXCLUSIVE LIST THAT WILL NOT BE SHARED WITH ANYONE AND WILL PROVIDE DISCOUNTS, BACKSTAGE PASSES., VIP COMPLIMENTARY PASSES FOR FUTURE EVENTS DEPENDING ON THE VENUE AT HAND.
AS THE LEGENDS OF VINYL CONTINUE TO EXPAND, THE ACTUAL VALUE AND EQUITY OF BEING "ON THE LIST" BECOMES YOUR SECRET WEAPON TO FULLY CAPTURE THE ESSENCE OF L.O.V.