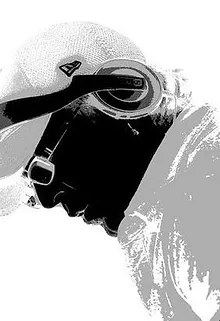 Originally from Buffalo, New York, John began his DJ career in 1978 at the tender age of seventeen.
The following year, he was voted by his peers to represent his hometown DJs at the World's
Laregst Disco in October of 1979 which was held in Buffalo.
Not only would he share the stage with Gloria Gaynor, The Trammps, The Raes and Fern Kenny; he would share the turntables with Bobby DJ Guttadaro, Mike Lewis, Wally MacDonald and Charlie Anzalone for the largest and most diverse crowd ever assembled for a disco event to-date; 14,000 people.
Smooth transitions and long overlays became John's trademark and those traits helped open the door for a move to New York City in June of 1980 where he became resident at New York-New York and was a Mixing Techniques Panelist at the Billboard Disco Forum with Jim Burgess and Bobby Viteretti in July of that year.
In August of that same summer, the great Roy Thode invited John for his first of many performances on Fire Island.
In 1981 John left New York-New York to become one of the resident DJs at the Underground and River Club (formerly 12 West). John also made several appearances as a guest artist at Fire Island Pines Pavillion, Ice Palace Cherry Grove, Studio 54, The Saint, Limelight, The Palace, Bonds, Roxy and frequently appeared on the Firday Night Dance Party shows on WBLS and WKTU Radio in New York.
Today, John continues to perform as a guest artist in several cities across the US including New York, Miami and Las Vegas.