WHAT IS A LEGEND? The word "legend" is used to refer to a person with an inspiring story and achievement. They are usually created with the help of the media and are usually people who excel in sports, business, and entertainment (singers and actors). The word "legend" comes from the Old French word "legende" which in turn comes from the Latin word "legenda" which means "story" or "things to be read." Its first use in the English language was during the 15th century. This page is dedicated to those early club spinners, or club djs. that have attained status of LEGEND in their own right, in their own unique way, many associated with controversy which in its own light has assisted in further verifying legendary status-and always having a share of followers and disbelievers ponder their uniqueness and greatness.It is because of the ongoing attention that ,over time and much debate, have assisted these benchmark personalities to attain the status of LEGEND.

The Legendary Francis Grasso. Here is the story about the very beginning… It is why we do what we do! Francis Grasso (March 25, 1949 – March 20, 2001) was an American disc jockey from New York City, best known nventing the "slip cueing" which is the foundation of the modern club DJ's technique. Grasso, who attended Brooklyn Technical High School and Long Island University, started his DJ career in 1968 at a New York nightclub called Salvation II. When the primary DJ Terry Noel failed to show up on time one night, the owners offered Grasso a chance at the job. The crowd responded almost immediately and soon he had his first regular gig. It was there and at subsequent New York clubs such as Tarots and his most famous nightclub, "Sanctuary" a former German Baptist church at 43rd Street & 9th Avenue. There is only one live recording from 1971 where you can actually hear and experience the reaction from his audience chanting and screaming to his delivery throughout the night, it was recorded by a friend an understudy of Francis DJ Luis Mario "Flaco" Orellana. Francis was also (featured in the movie Klute). Grasso was the first DJ outside of the radio broadcasting business to require headphones as part of his setup. This allowed him to preview a record on one turntable while another played on the second turntable. By using headphones in combination with slip-cueing, he changed the art of DJing. The records that Grasso was mixing used live drummers and not beat machines. It took skill and a good ear to mix these records for more than a few seconds which Grasso perfected to longer and longer sequences. The most impressive addition Grasso brought to DJ culture was music programming; the art of picking up on the energy of the crowd and sending that energy right back to them through the next track. Early on, Grasso used Thorens turntables although they were a far cry from the Technics turntables most DJs use in clubs today. Soon he taught others and Grasso spread the art of mixing by maintaining a constant beat and working the crowd with the music throughout New York. From the book "Disco" by Albert Goldman. Francis Grasso, the father of DJ culture, the modern nightclub DJ and nightclub music programming Francis Grasso was one of the many unsung heroes in the dj world! He was the first dj to perfect how to slip-cue a record and release it on beat in order to create a non-stop mix of music in the nightclub scene. Yes, radio djs had used this technique previously, but not to create a continuous mix of music; furthermore Francis started paying attention to the energy and feeling of each song and began putting the songs together into sets that corresponded with the energy he was getting from the dancers on the floor. The more they gave off, the more he gave back. More importantly, he was the first dj to segue (or overlay) 2 records together in order to maintain a consistent flow of energy throughout the night while matching the beats of the music. Though these things seem simple by today's standards, in the late 60's and early 70's these techniques, along with his progressive and innovative programming style, were quite revolutionary and provided the basis for the rest of us who followed. All done with LPs and 45s! As these techniques started to spread, Francis worked with other djs, first the other DJs at the club with Francis, Steve D'Acquisto and Michael Cappello, and later as the news spread of how hot these guys were, Nicky Siano, Frankie Knuckles, Larry Levan, David Mancuso and Walter Gibbons. From there, it literally spread across the country and around the world. To this day there are elements of what these pioneers started within the framework of the modern nightclub DJ's sets …. Eventually, Francis taught other jocks his tricks and established his style of playing as the new standard."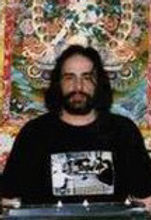 David Mancuso The creator of the infamous "by invitation only" parties in New York City which have come to be known as The Loft. The first such party was held in 1970 and was called "Love Saves The Day". Prior to that, he was playing records for his friends on a semi-regular basis as early as 1966, and these parties became so popular that by 1971 he decided to do this on a weekly basis. His parties have the free-wheeling feel and intimacy found in the classic rent party or house party. Mancuso is a pioneer in that he carefully thought out and refined his concept of "private party", as distinct from the more overtly commercial business model of the nightclub. In the early 1970's, Mancuso prevailed after one of longest ever administrative trials of the New York City Department f Consumer Affairs. Despite this heavy-handed NYC regulatory agency's desire to make life difficult for Mancuso and the Loft "family", he was vindicated and allowed to legally throw his private parties, free of government interference, when the DCA ruled that he was not selling food or beverages directly OR indirectly to the public. He was found to therefore be exempt from the need for a NYC "Cabaret License". Mancuso's success at keeping his parties "underground" and "legal" at the same time was an inspiration to other music entrepreneurs and DJ's, and many famous private Discotheques of the 1970's and 1980's were modeled after The Loft's operational blueprint, including The Paradise Garage, The Gallery, and The Saint, to name but a few. Mancuso also helped start the record pool system for facilitating the distribution of promotional records to the qualified disc jockey. Despite Mancuso's importance in the history of DJ culture, by the late 1970's he had fully abandoned the accepted DJ practice of audio mixing, beatmatching and pitch-shifting, in favor of a purist "audiophile" approach to sound reproduction. To this day, Mancuso's music programming and presentation are remarkably fresh and spontanaeous, and are not dictated by the beats per minute of the records he plays. Mancuso prefers to use the original Mark Levinson "Class-A" Amplifier, Klipsch speakers, and "moving coil cartridges" for maximum musical fidelity.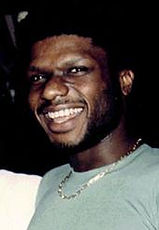 Larry Levan. Neglected by many because of his early death and lack of recording, Larry Levan is one of the seminal names in dance music, a legendary inspiration during the 1970s and '80s. Influenced by David Mancuso's seminal Loft parties, which presaged disco by more than five years, Levan took his cue and transferred those communal vibes to clubland with one of the most famed nightspots ever, the Paradise Garage. For more than ten years, Levan's garage style was a wildly eclectic mix including any tracks (or parts of tracks) that would make people dance, including Motown and Philly soul, Afro-Cuban and Italian disco to new wave, punk and classic hard rock. He influenced hordes of hardcore club-goers and a wave of DJs ranging from Tony Humphries to Paul Oakenfold. More than anyone, Levan set the tone for New York disco in the 1970s and the garage axis of house music during the '80s. By the '90s, mainstream New York dance swung to a diverse cast of dance artists and mixers, all of whom had in common the one thing that united the records on Levan's decks: soul. Levan began his first DJ residency while still a teenager, at a New York club called the Gallery in 1971. Both there and at his next club, the Continental Baths, Levan worked with (and profoundly influenced) the future godfather of house, Frankie Knuckles. After setting up the Soho Place midway through the decade, Levan joined the Paradise Garage in 1977 and began changing the face of dance music. Unlike other disco clubs around the city (including the notoriously hip, but musically flat Studio 54), the Paradise Garage featured a nightclub built on music, with attendees who were preferential about the music they danced to — not who they were seen by. Levan and engineer Richard Long supervised construction of what has been called the best sound system ever produced, and spent hours before opening each night to make sure that acoustics, speaker placement and atmosphere were perfect. To give club-goers the ultimate dance experienece, Levan used an assortment of subtle tricks; during the night, he would even upgrade the quality of his musical selections and turntable needles until music, mixer and dancers hit their peak simultaneously. (The Paradise Garage's sound system was so good in fact that it was later bought by the London super-club Ministry of Sound, carefully disassembled, shipped overseas and installed in a new space.) By the beginning of the 1980s, disco's flame had been extinguished by a glut of sub-par recordings and rabid anti-disco movements. Levan continued playing to an increasingly underground (though still ecstatic) audience. He also began working on studio production as well, recording remixes and special dance versions of pop songs for labels like Salsoul, Prelude and West End as well as the occasional major label. Though many of his 12-inch productions were obscurities of the highest order (except in the crates of privileged DJs), tracks by the Peech Boys, Jimmy Castor Bunch, First Choice, Loleatta Holloway and Skyy became certifiable dance classics. By the mid-'80s, the sound of New York/Chicago house music had begun to infiltrate England. In an ironic twist, however, the man who did much to pave the way for dance music wasn't around during its rebirth. By September 1987, the Paradise Garage had closed its doors. Though Levan's name appeared on several remixes and productions during the late '80s and early '90s, he spent only a fraction of his time in the studio compared to during his heyday. Levan returned to the DJing booth on a 1992 trip to Japan with François Kevorkian, though later in the year he died from a congenital heart condition, exacerbated by drug use. Only his post-productions were collected on various albums until 2000, when Strut released an eye-opening set titled Live at the Paradise Garage.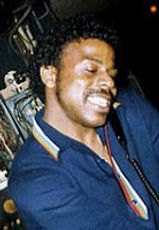 Tee Scott. Unfortunately, it is all too possible that Tee Scott, an innovative DJ and producer/remixer who began impacting New York's underground dance scene in the early '70s, will never get the due that he deserves. A shy, humble, soft-spoken individual who passed away in 1995, Scott is just as much a key figure behind the evolution of dance music as François Kevorkian, Frankie Knuckles, and Larry Levan — if not more. His legendary sets at infamous clubs like Better Days and Zanzibar continue to be talked about by those who were present for them, and his often reconstructive remixes — including Northend's "Tee's Happy," a club hit that Madonna more or less appropriated as the basis of "Holiday" — trail blazed the art that introduced him to clubbing in the late '60s, first at a club called Stage 45. For a few years, Scott occasionally sneaked into the regularly packed place, which featured jukebox music and not a DJ. After that club closed, Scott and his cousin moved on to Willy's, and then they eventually hit a place called the Candy Store, where Scott got his first taste of club music that was played in a mixed fashion. One night in 1972, an otherwise shy Scott inadvertently talked his way into auditioning for a DJ spot at the club. At the time, Scott had no experience with mixing records, although he had studied radio broadcasting and electronic engineering. After several failed auditions, he was finally given a last-minute nod for a 15-minute spot while the club was open. With a handful of his own records and a feverishly self-taught crash course in figuring out the ways of the club's DJ booth, Scott winged it a little and did so well that he earned himself his first DJ'ing gig; for approximately three months, he spun at the club once or twice each week. One of Scott's fans at the Candy Store told him about a club called Better Days that was in need of a DJ. After some propagandizing from his cousin, Scott went down to the club and discovered that the club wasn't looking for a new DJ. However, the resident there had just upset the owner by refusing to play a request made by his wife. Scott was granted an audition and eventually won the job. What hamstrung Scott was the club's low-budget setup, in terms of both sound and vision. Scott used his knowledge of electrical engineering to improve the technical capacities of the club's primitive sound system; not only did he have to make his own mixer to start off, but he also furnished and financed better lighting. Eventually the club's management kicked in with the financial support. All the while, Scott was holding down a 9-to-5 job. The DJ single-handedly improved Better Days immensely from the ground up and won over its hard-to-please clientele to the point of earning their deep admiration and respect. The club was 100-percent black and mostly gay, which Scott made efforts to shake up a little by being openly receptive and supportive to enthusiastic dancers of all types; not just one or two. Through his legendary work at Better Days, his stature increased significantly and he eventually spun at several other hot spots around the country, including New Jersey's Zanzibar, DC's Clubhouse, and Detroit's L'uomo, just to name a select few. Scott became known as a master of blends — he would often play two records (featuring live drummers, not an easy thing to do) simultaneously, such that the beats would match up. He could ride out a blend much longer than the average or even excellent jock. Scott more or less stopped DJ'ing in the early '90s. One of the factors was cancer, which he was diagnosed as having at the age of 41. Though he put up a valiant fight for several years and remained active, studying electronics and attempting to keep himself afloat financially (he made occasional trips to Japan to DJ), the Bronx-born legend passed away on December 12, 1995, at the age of 47. TCI in Manhattan, the school Scott was attending, posthumously awarded him with an associate's degree in electronics. Needless to say, an extensive overview of Scott's remix work is long overdue, as is a revisiting of his DJ sets (à la Larry Levan's Live at the Paradise Garage).
Frankie Knuckles. Francis Nicholls, (January 18, 1955 – March 31, 2014), known as Frankie Knuckles Was an American DJ, and record producer He was born in 1955 in The Bronx, New York; he later moved to Chicago. He played an important role in developing and popularizing house music in Chicago during the 1980s when the genre was in its infancy. Due to his importance in the development of the genre, Knuckles was often known as "The Godfather of House Music", and as such the city of Chicago named a stretch of street and a day after Knuckles in 2004. His accomplishments earned him a Grammy Award in 1997. Knuckles was inducted into the Dance Music Hall of Fame in 2005 as recognition for his achievements. 1970s–1980s While studying textile design at FIT in New York, Knuckles began working as a DJ, playing soul, disco, and R&B at The Continental Baths with childhood friend and fellow DJ Larry Levan.In the late 1970s, Knuckles moved from New York City to Chicago, and when the Warehouse club opened in Chicago in 1977, he was invited to play on a regular basis. He continued DJing at the Warehouse until 1982, when he started his own club in Chicago, The Power Plant. DJ History reports: "The style of music now known as house was so named after a shortened version of [Knuckles' Warehouse] club." Knuckles bought his first drum machine from Derrick May, who regularly made the trip from Detroit to see Knuckles at the Warehouse and Ron Hardy at the Music Box, both in Chicago. Knuckles also had a musical partnership with Chicago artist Jamie Principle, and helped put "Your Love" and "Baby Wants to Ride" out on vinyl after these tunes had been regulars on his reel-to-reel player at the Warehouse for a year. As house music was developing in Chicago, producer Chip E. took Knuckles under his tutelage and produced Knuckles' first recording, "You Can't Hide from Yourself" Then came more production work, including Jamie Principle's "Baby Wants to Ride", and later "Tears" with Robert Owens (of Fingers, Inc.) and (Knuckles' protégé and future Def Mix associate) Satoshi Tomiie. When the Power Plant closed in 1987, Knuckles played for four months at Delirium in the United Kingdom. Chicago house artists were in high demand and having major success in the UK with this new genre of music.[13] Knuckles also had a stint in New York, where he continued to immerse himself in producing, remixing, and recording. 1990s–2000s Knuckles made numerous popular Def Classic Mixes with John Poppo as sound engineer, and Knuckles partnered with David Morales on Def Mix Productions. His debut album Beyond the Mix (1991), released on Virgin Records, contained "seminal work", "The Whistle Song". The Def Classic mix of Lisa Stansfield's "Change", released in the same year, also featured the whistle-like motif. Another track from the album, "Rain Falls", featured vocals from Lisa Michaelis. Eight thousand copies of the album had sold by 2004. Other key remixes from this time include his rework of the Electribe 101 anthem "Talking With Myself" and Alison Limerick's "Where Love Lives". When Junior Vasquez took a sabbatical from The Sound Factory in Manhattan, Knuckles took over and launched a successful run as resident DJ. Knuckles continued to work as a remixer through the 1990s and into the next decade, reworking tracks from Michael Jackson, Luther Vandross, Diana Ross, Eternal and Toni Braxton. He released several new singles, including "Keep on Movin'" and a re-issue of an earlier hit "Bac N Da Day" with Definity Records. In 1995, he released his second album titled Welcome to the Real World. By 2004, 13,000 copies had sold. In 2004, Knuckles released a 13-track album of original material – his first in over a decade – titled A New Reality. In October 2004, "Your Love" appeared in the videogame Grand Theft Auto: San Andreas, playing on house music radio station, SF-UR. Awards and honorable recognition In 1997, Knuckles won the the Grammy Award for Remixer of the Year, Non-Classical. In 2004, the city of Chicago – which "became notorious in the dance community around the world for passing the so-called 'anti-rave ordinance' in 2000 that made property owners, promoters and deejays subject to $10,000 fines for being involved in an unlicensed dance party" – named a stretch of street in Chicago after Knuckles, where the old Warehouse once stood, on Jefferson Street between Jackson Boulevard and Madison Street. That stretch of street, called Frankie Knuckles Way, "was renamed when the city declared 25 August 2004 as Frankie Knuckles Day. The Illiniois state senator who helped make it happen was Barack Obama." In 2005, Knuckles was inducted into the Dance Music Hall of Fame for his achievements.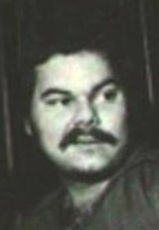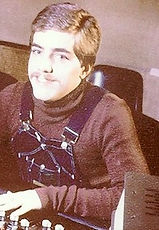 Walter Gibbons (April 2, 1954 – September 23, 1994). Was an American record producer, early disco DJ and remixer. He was an important part of the early 1970s New York disco underground scene, influencing garage and House music DJs like Frankie Knuckles and Larry Levan. He also laid the foundations for early 1980s experimental Chicago house music. One of the early pioneers of beat-mixing, and known for considerably more skillful mixing than many better known dj's at the time, he is cited by many early pioneers of the house-music scene as an influence. His "Disco Blend" remix of Double Exposure's "Ten Percent" was once described by UK DJ Ashley Beedle as providing a "blueprint for house music". Gibbons was known as "the DJ's DJ" because his peers would go out of their way to go hear him play. Kool DJ Herc brought Dub to the New York City music scene, where Gibbons and other remixers played it and applied dub techniques to dance music. He played disco songs, focusing more on the percussion than the melody, and "stretched out the grooves so much that they teetered on the edge of motionlessness. "Like Arthur Russell, who recorded with him, Gibbons "used dub as a dislocating device, preventing disco's simple groove from developing under the dancers' feet." He enjoyed a long association with Salsoul Records at the end of the 1970s. His DJ skills, punctuality and seriousness convinced Salsoul to assign him the remix of "Ten Percent", by Double Exposure, even though he had never produced. It was the first commercially available 12-inch single in the world. This was his best known remix.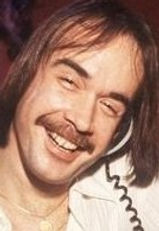 The Orginal Studio 54 DJ Richie Kaczor Richie Kaczor (9 December 1952 – April 1993) was among the earliest DJs during Disco's infancy in the 1970s. Starting his DJ career in New Jersey, Richie played at clubs in New York and surrounding states before being asked by nightclub owners Steve Rubell and Ian Schrager to start as a resident at the famous Studio 54, which was just about open. Kaczor, along with another DJ Nicky Siano were the two original DJs to play there with Richie playing on the weekends. Perhaps Richie's most noticeable legacy to Disco while DJing at Studio 54 was his championing of Gloria Gaynor's track 'I Will Survive', a song which hit the charts and is widely accepted as a Disco anthem. In fact, it became so well associated with Studio 54 that fellow DJs from Richie's time were amazed when the song was not included in the soundtrack to '54', a movie based on Studio 54. Tom Moulton, DJ, and remixer associated with the development of the 12″ dance single recalled: "Well, it can't be about Studio 54 then, because Richie played that record. It became his biggest record." Kaczor died at the relatively young age of 40 in 1993 due to unknown circumstances. Although he is not as well remembered as his other contemporaries from the Disco era, the success he achieved with 'I Will Survive' can very much be seen as a tribute to his skills and craftsmanship as a DJ. The Legends of Vinyl organization pays tribute to Richie Kaczor and will continue to recognize him as the original Studio 54 DJ making sure that his legacy will be respected and acknowledge by those that later in the years became Studio 54 DJ's. We, the first generation of DJs "the pioneers", believe that there is nothing more disrespectful than to take credit knowing that there was an originator that paved the way for others to follow. Richie Kaczor played at: The Roof Top Hollywood Discotheque Second Story GG's Barnum Room Studio 54 And many others…

Roy Thode (1942 – May 21 or 22, 1982). New York DJ and remixer of Poussez's "Come On and Do It" who took his own life shortly after his 33rd birthday. Roy Thode's friend Marsha Stern was kind enough to send in the following in March of 2006 to correct some of the comments posted further down this page from other members and to set the record straight as to the mystery surrounding Roy Thode's death.

Bobby DJ Guttadaro (1948-1989) DJ and remixer New York DJ who was one of the first superstar DJs to be paid very well in the 1970's. Not only was he a Disco DJ, but he was also one of the few early Disco DJs along with Jim Burgess to make the transition from the clubs to the studio by mixing new Disco releases.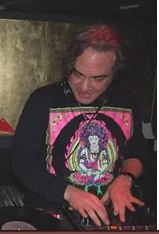 Mark Kamins. Born on April 13, 1955. Mark Kamins was a music director who was best known for producing the first music single of Madonna, the famous pop star. Biography and Career: He worked as a club DJ in a New York Club. He started producing the music videos and singles. He was once involved with the pop icon Madonna and helped her to build her career. At the time when Madonna was trying to promote as an artist her then boyfriend Mark helped her a lot. Mark contacted Sire Record's Seymour Stein. Mark gifted a demo of Madonna to Seymour and urged him to produce her music videos. Seymour Stein insisted that he should find out his own artists and when Madonna's first single "Everybody" was released, he showed a demo to him. It was in the year 1982.He even took Madonna to the hospital where Stein was admitted and he got Madonna signed to him. Some controversy hovers around Mark's career. He worked with Karen Finley, who was infamous for her controversial performances. He worked with her on some disco tracks. Among these obscene disco tracks two became underground hits. "Lick It" and "Tales of Taboo" were such two underground hits. He worked in the projects of Ofra Haza, Tommy Page, David Byrne , UB40, Sinead O'Connor and the Beastie Boys. He also worked with fusion artist Sasha Lazard in Spain and the whole dance performance was choreographed by "Slam", who was a dancer in the Ambition tour of Madonna.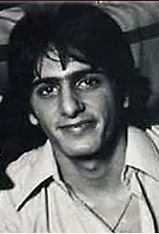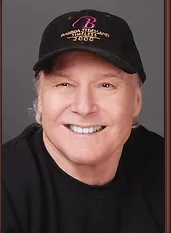 Bob Esty – Producer, Songwriter, and Arranger Bob Esty – Disco Citizen September 22, 2016 Bob Esty's a giant in the music world, having worked with such talents as Cher, Barbra Streisand, Donna Summer, and on the Disco-centric films ROLLER BOOGIE and THANK GOD IT'S FRIDAY. Esty was also among Richard Amsel's closest friends, so I knew he was going to be a critical interview. It was also a colorful one. What surprised me most about our discussion was Esty's unwavering ability to smile in the face of great hardships. He spoke lovingly of Amsel, and tenderly about his death, but also managed a sense of humor — laughing as he recalled some funny stories about his late friend. (I might add that Esty's interview, along with Bruce Vilanch's, have pretty much guaranteed my film will get an "R" rating.) Bob was also very candid about some of those great hardships. He's survived through them all, and remains busy with his creative endeavors, but is now facing yet another challenge — and given his health and age, it's something many of us can relate to. I hope you will visit Esty's YouCaring Page to help him through this difficult time. From the site: Legendary Songwriter/Producer/Musician BOB ESTY has found himself in an unexpected transitional time of his life, and desperately needs our financial support…After decades of celebrating his music, we have realized he has NOT been compensated properly at all for promised Royalties and Credits that are long over-due him. This is heart-breaking given the fact of his Advanced Years, Serious Health Issues and his Housing currently in serious jeopardy… We have secured a Top LA Entertainment Attorney who is aggressively going after what is legally due him…But, in the meantime, this great Maestro- who has given us the soundtrack of our lives with such classic Top Ten's as Donna Summer's LAST DANCE, Cher's TAKE ME HOME, Barbra Streisand's MAIN EVENT/FIGHT, The Weather Girls ITS RAINING MEN, etc. (Google His Incredible List of Accomplishments) needs any amount of contribution to sustain himself during this very challenging time in his Life. BOB ESTY has given so many the magical gift of music… Please help us give back to support him and his legal expenses… Anyone who has danced THE LAST DANCE- and there are so many of you- NOW IS THE TIME to show your Love & Appreciation ~ THANK YOU SO MUCH | Adam McDaniel Last November, shortly before the documentary was announced, I interviewed legendary songwriter and music producer Bob Esty in his West Hollywood home. He's a memorable guy, to say the least. I had previously spoken to Bob a number of times over the phone about the project, thanks to a referral from my friend David Byrd. It took us a few more months to finally arrange filming, but in the end I wasn't disappointed.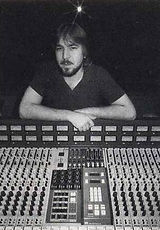 Jim Burgess. James Michael "Jim" Burgess (1952–1993) was a disco record producer and New York club DJ of the 1970s, and was variously referred to as "one of the hottest DJ's and Remixers of the Disco era" He remixed and produced numerous disco versions of popular songs, with a number of them being million sellers. His most successful and best known production was Alicia Bridges' I Love the Nightlife, which has become a "Disco standard". First released in 1978, it went to number five on the Billboard charts, and was given a new lease of life with its use in the 1994 film The Adventures of Priscilla, Queen of the Desert. He was also a popular DJ at many New York clubs ( The Saint,12 West and was "one of the most influential remixers for the disco era". Burgess was born on July 21, 1952 in Okeechobee, Florida. He trained as a classical tenor and opera singer, and had "an amazing ear". He started as a DJ in Florida in the early-mid 1970s and then "moved on to Limelight, a gay club in Atlanta" where he was "discovered" by Tony Martino and Alan Harris, the owners of the New York club 12 West New York. He moved to New York where he played at "all the hottest clubs like 12 West, Infinity, the Saint, Underground, Studio 54, Paradise Garage, as well as playing the Ice Palace in Fire Island". Burgess had been one of the initial three resident DJs at the Saint along with Alan Dodd and Roy Thode, from its opening on 20 September 1980. Burgess's popularity was attributed not only to his style and technique, but a love for theatrical effects and elements, which developed from his love of opera. He would frequently create his own "sound scenes" by using the dialogue from well-known film scenes over the break of a record – as well as attentuating the effect through long mixes and sophisticated blending. Burgess chose to end his career at age 28 with a farewell party at the Saint on 31 January 1981. During the party, he famously walked out at the peak of the night and let the record run out. Afterwards Sharon White took over for the rest of the evening. Nevertheless, he still did subsequent infrequent gigs in New York, and started playing regularly at the Saint again in 1986. His actual last gig according to his partner was at The Ice Palace in 1989. Although he was never diagnosed with AIDS, he took ill soon after Labor Day in 1992. It was then that he was informed of his HIV status. His illness progressed very quickly and he died of an AIDS related brain tumor four months after taking ill, on 18 January 1993 at his home in Philadelphia. Remixes Some of the more notable singles that Burgess was involved in the remixing and/or production of are: "I love the nightlife" Alicia Bridges Polydor 1978 "Da ya think I'm sexy" Rod Stewart 1978 "I Was Made for Lovin' You" Kiss Casablanca 1979 "Here comes that sound again" Love De-Luxe 1979 "The Beat goes on and on" Ripple Canadian Unidisc "What a fool believes" (12″ ) Doobie Brothers WB 1979 "Rough Diamond" Madleen Kane Warner Bros 1978 "Forbidden Love" Madleen Kane Warner Bros 1979 "Night rider" Venus Dodson "I've got the next dance" Deniece Williams Columbia 1979 "If there's love" Amant "Crazy love" McClain & Destiny Polydor 1979 "Lotta love" Nicolette Larson Warner Bros 1979 "Don't stop the train" Phyliss Nelson "Runaway Love" Linda Clifford Curtom 1978 "A lover's holiday" Change Warner Bros 1980 "Victim" Candi Staton 1978 "No goodbyes" Curtis Mayfield Curtom 1978 "Party party" Curtis Mayfield Curtom 1978 "Try love" Tony Wilson US Bearsville 1979 "Lovemaker" Wham GRT records 1978 "Bring on the boys" Karen Young 1978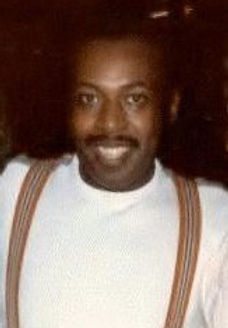 David Todd. David Todd was a Philadelphia Disco DJ who played at a discotheque called the Catacombs. He made the transition from selling records in a NYC record store to DJ'ing then to remixing records in the studio, most notably Stubborn Kind of Fella by Buffalo Smoke and ultimately becoming the Disco promotions man at RCA Records during Disco's early days of the mid-1970s. Although David Todd helped to promote the twelve inch Disco single for RCA, he is noted for actually not defending it early on by saying that consumers would not pay extra for it, which of course they ultimately did. It has been said that Todd was the person who introduced the late Van McCoy to the Hustle phenomena before it became big. Todd worked extensively into the 1980s with another Philadelphia DJ, Nick Martinelli on remixing and production especially for West End Records and Philly World Records. He even co-wrote the liner notes for Buddha Records' Disco CD compilation series called Big 12 Inches. David Todd was born in Bristol, Pennsylvania. He began his career in the music industry at a small retail record store in New York around 1970. Because of his discriminating ear and extensive knowledge of dance music, he was invited to DJ at Fire Island's prestigious Ice Palace in 1971. David continued to parlay his musical expertise and became the first working DJ to take a promotions and A&R role at a label for RCA Records. While at RCA, Todd introduced the Latin Hustle to Van McCoy, inspiring McCoy to record "The Hustle."Some of David's remixes for the RCA label include "Shame" by Evelyn "Champagne" King, "Stubborn Kind of Fella" for Buffalo Smoke, and "Keep it Confidential" by former Labelle member, Nona Hendryx. In the early 80's Todd returned to Philadelphia and served as the resident DJ for The Catacombs. During that time, David partnered with local DJ turned A&R man Nick Martinelli to form one of Philadelphia's most notable remix and productions teams since Gamble and Huff. David Todd's contributions to the music industry generated millions of dollars in sales revenue and helped redefine the house music sub-genre named, Philly Classics. Production Credits Faith Hope & Charity – Life Goes On – RCA Victor – 1976 Ralph Graham – What Am I To Do – RCA – 1977 State Department – Slow Love – RCA – 1977 Buffalo Smoke – Stubborn Kind of Fella – RCA – 1977 New York Community Choir – Express Yourself / Have A Good Time – RCA – 1977 Evelyn "Champagne" King – Shame – RCA – 1977 The Choice Four – Come Down To Earth /Two Different Worlds – RCA Victor – 1977 The Skyliners – The Love Bug (Done Bit Me Again) – Tortoise International – 1978 Dee Dee Sharp Gamble – Breaking and Entering – Philadelphia International – 1980 William DeVaughn – Be Thankful For What You Got – TEC -1980 Rose Royce – New Love – Montage – 1981 Keni Burke – Let Somebody Love You – RCA – 1981 Brandi Wells – Watch Out (Club Version) – WMOT Records – 1981 The Funk Fusion Band – Can You Feel It – WMOT Records – 1981 Chris Thomas – Celebrity Funk – DOC Int. Records – 1982 Tavares – Got To Find My Way Back To You – RCA Victor – 1982 Stone – Girl I Like The Way You Move – West End Records – 1982 Raw Silk – Do It To The Music – West End Records – 1982 (B. T.) Brenda Taylor – You Can't Have Your Cake and Eat it Too – West End – 1982 Mahogany – Ride On The Rhythm – West End Records – 1982 Major Harris – I Want Your Love – Buzz International – 1983 Major Harris – All My Life – London Records – 1983 Rocket – Here Comes My Love – Quality Records – 1983 Fredi Grace & Rhinestone – Head Over Heels – RCA –1983 Evelyn "Champagne" King – Action – RCA Records – 1983 Nona Hendryx – Keep It Confidential – RCA Victor – 1983 Sunfire – Video Queen – Warner Brothers – 1983 Shirley Lites – Heat You Up (Melt You Down) – West End –1983 Raw Silk – Just In Time – West End Records – 1983 Sybil Thomas – Rescue Me – West End Records – 1983 Bonnie Pointer – Premonition – Private I Records – 1984 LaToya Jackson – Hot Potato – Private I Records – 1984 Mikki featuring Starz – Dance Lover – Rams Horn Records – 1985 Evelyn "Champagne" King – High Horse – RCA Records – 1985 Kim Wilde – So You Really Want Me – MCA Records – 1986 Janice McClain – Passion and Pain – MCA Records, Ltd. – 1986 Fat Larry's Band – Sunrise Sunset – Omni Records/Atlantic – 1986 Fat Larry's Band – Teach Me (There is Something About Love) – Omni Records/Atlantic – 1986 Regina Belle – You've Got The Love – CBS (Canada) – 1987 Regina Belle – How Could You Do It To Me? – Columbia – 1987 Tracie Spencer – Symptoms of True Love – Capitol – 1988 Rick James – Sexual Luv Affair – Reprise Records – 1988 George Benson – Let's Do It Again – Warner Brothers – 1988 From Frankie Sestito: This is from my good friend Carter Burnette who has left us way too early( Nov 2011) and before he passed this was one of the last projects he worked on as we were getting ready for a "Catacombs-Philadelphia" reunion.. this file takes about 20 min to download but has all of David's songs he mixed on it…great tribute…………………….. David Todd was the first working DJ to take a promotions and A&R role for a major record company. He is attributed with inspiring Van McCoy to write "The Hustle" and worked in the studio environment for as a remix artist for several records. I had the pleasure of working with David at The Catacombs Nightclub and he was indirectly responsible for my first promotions job at WMOT Records. As there was little or no information about him on the web, I compiled the data I could find and created a Wikipedia entry for him. Additionally, I created a PowerPoint document that provides a comprehensive view of his contributions to the industry along with notes from his peers. The document is HUGE and may take up to 20 minutes to download. You can access the document from: http://WhatEverProductions.us/RememberingDavidTodd.pps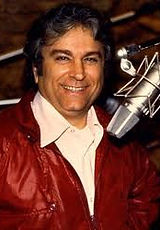 The Legendary Vince Montana Jr. 2011 Legend of Vinyl Award Recipient. Vincent Montana, Jr. (born February 12, 1928) is an American composer, arranger, and percussionist, most known as a member of MFSB and as the founder of the Salsoul Orchestra. He is the spiritual father of the Salsoul Orchestra, the backing band for the many acts on Salsoul Records. The personnel of MFSB and the Salsoul orchestra overlapped substantially, and both groups were recorded at Philadelphia's famous Sigma Sound Studios. In recent years Montana has worked with house music duo Masters at Work, which has rekindled interest in his work. Ken Cayre, founder of Salsoul Records, has praised Montana's skill at scoring strings, brass, and diverse percussion in such way that it all worked within a dance recording. As Montana was among the first with his considerable training and skill to apply such scoring technique to disco-oriented recordings, it is safe to say he is a true pioneer in the field. Most recently, Montana has worked on 'New York City Boy' by the Pet Shop Boys. VINCENT MONTANA JR. Discography KEY: PL = Played on recording as Vibraharpist or Percussionist, Tympani, Marimba, Orchestra Bells and Chimes AC = Arranged musical composition and conducted recording session P = Produced recording session and booked all musicians. WC = As Writer and Publisher of the composition recorded. Frankie Avalon Solid Gold Single "Venus" (Single) 1959 Soul Survivors "Expressway To Your Heart" (Single) 1967 Cliff Nobles hit Instrumental "The Horse" (Single) 1968 Eddie Holman "Hey There Lonely Girl" (Single) 1969 Delfonics (LP) I'm Sorry, "La La Means I Love You" (Single) 1969 The Intruders "Save The Children" including the hit song "I'll Always Love My Mama" "When We Get Married"(LP) "Cowboys to Girls", their first album, "The Energy of Love"(LP) "The Intruders Greatest Hits", including "Together and United" 1969-1972 Jerry Butler Five LP's – "You and Me" "The Ice Man Cometh" "Soul Goes On" "The Spice of Life" "Ice on Ice" 1969-1972 The O'Jays "The O'Jays in Philadelphia" (LP) including "One Night Affair" "Backstabber"(LP)including: "Love Train", "992 Arguments", and the title cut, "Backstabbers" "Family Reunion"(LP) including "I Love Music" 1969-1975 Wilson Pickett "Wilson Pickett In Philadelphia"(LP) 1970 Dusty Springfield "A Brand New Me" (LP) 1970 The Assembled Multitude (LP) "Overture For Tommy" 1970 The Philly Ambassadors "The Ambassadors" (LP) 1970 The Electric Indians "The Electric Indians" (LP) "Keem-o-Sabe" WC was Vincent's first gold single 1970 Cissie Houston (Whitney Mother) Cissy Houston on Janice Records 1971 The Family "Family Affair" (LP) The Stylistics (LP) "You are Everything", " Betcha By Golly Wow" "Stop, Look, Listen To Your Heart", "People Make The World Go Round" 1971 The Stylistics "Round 2" (LP) "I'm Stone in Love With You" "Break Up To Make Up" 1972 Joe Simon "Drowning in the Sea of Love: (LP) 1972 Ronny Dyson "One Man Band" (LP) 1972 Dick Jenson "Dick Jenson" (LP) 1973 The True Reflections "Where I'm Coming From", "Helpless Man" "Look at all the Lonely People" 1973 Johnny Mathis "I'm Coming Home" (LP) including such hits as "Foolish" "Stone In Love With You" "Stop Look and Listen to Your Heart" 1973 Billy Paul, "Ebony Woman" (LP) "Going East(LP) "The 360 Degrees of Billy Paul" (LP) including the Gold single, "Me and Mrs. Jones" "Feeling Good at the Cadillac Club"(LP) 1972-73 Harold Melvin and the Blue Notes "I Miss You" (LP) "If You Don't Know Me By Now" and "I Miss You" All Things Happen in Time (LP) Harold Melvin and The Blue Notes, "Black and Blue" "Is There A Place For Me" "Caberet" "The Love I Lost" 1973 The Spinners, "The Spinners"(LP) including the One Million Sellers "Could It Be I'm Falling in Love" and "I'll Be Around" 1973 The First Choice (LP) "Armed and Extremely Dangerous" and 1974 The Player LP) "Guilty", "Guilty Instrumental"(Single) The Whispers "Bingo" (LP) "The True Reflection"(LP) 1973/74 The Ebonys "The Ebonys"(LP) 1973 The Jacksons 5 Third Album (LP) 1973 Brenda and The Tabulaions "Brenda and The Tabulations"(LP) 1973 Patty La Belle "La Belle"(LP) 1973 The Trammps "Disco Inferno"(single) and (LP) 1973 Lou Rawls "Lou Rawls" (LP) 1973 Eddie Kendricks "Eddie Kendricks"(LP) 1973 Vic Damone "Vic Damone"(LP) 1973 Jean Carne "Jean Carne"(LP) 1973 Barbara Mason "Give Me Your Love" (LP) including the hits "Yes I'm Ready", "When I Fall In Love", "Everything I Own" "Let Me in Your Life" and "Bed and Board" 1973 First Choice (LP) "Armed and Extremely Dangerous" "Running Out of Fools" "A Boy Named Junior" "Smarty Pants" 1973 Laura Nyro and LaBelle "Gonna Take A Miracle" 1973 Billy Paul "War of The Gods" (LP) 1973 The O'Jays "Ship Ahoy"(LP) 1973 The Stylistics "Rock and Roll Baby" (LP) 1973 Blue Magic "The Magic of The Blue" (LP) "Let Me Be The One"(Single)"Looking For a Friend"(Single) 1974 Blue Magic "Blue Magic (LP) "Look Me Up" "Side Show" "I Just Don't Want To Be Lonely" "Answer To My Prayer" "Tear It Down" 1974 The Delfonics "Alive and Kicking" (LP) "Think It Over" "I Don't Want To Make You Wait", "I Told You So" "Start All Over" 1974 Billy Paul "Live in Europe"(LP) 1974 William DeVaughn "Be Thankful For What You Got" (LP) 1974 Nancy Wilson "Now I'm a Woman" (LP) 1974 Blue Magic, Major Harris, Margie Joseph, "Live" "Musical Extravaganza Lights Up The Latin Casino Arranged and Conducted Live on Stage Production 1975 The Three Degrees "International"(LP) 1975 Disco Pak "Get Down With The Philly Sound" (LP) 1975 The Sal Soul Orchestra "The Sal Soul Orchestra"(LP) 1975 "Sal Soul Hustle" "Chicago Bus Stop"(Ooh I Love It)"You're Just The Right Size, "Sal Soul Rainbow" "Tangerine" "Love Letters" The Sal Soul Orchestra "The Sal Soul Strings"(LP) 1975 -1978 "How Deep is Your Love" (LP) Sal Soul Orchestra, "Electric Lady"(LP) Featurin Artist Carol Williams 1976 The Sal Soul Orchestra "Christmas Jollies"(LP) 1976 Sold over 6 Million 1976 to 1997 The Sal Soul Orchestra "Nice N' Nasty"(LP) 1976 "It's Good For the Soul" "NIce 'N' Nasty" "Ritzy Mambo Fat Larry's Band(LP) "Feel It" and "Center City" 1976 Astrud Gilberto (LP) "That Girl From Ipanema" 1976 Grace Jones "Portfolio" "Tomorrow" "Send in The Clowns" "What I Did For Love" 1977 The Sal Soul Orchestra "Magic Journey"(LP) 1977 including the Grammy nominated single "Getaway" "Magic Bird of Fire" "Runaway" The Sal Soul Orchestra (LP) "Disco Boogie " Super Hits For Nonstop Dancing " 1977 The Sal Soul Orchestra's Greatest Hits"(LP) "Music For Nonstop Dancing" Rereleased 1975, 1976, & 1978. "Charo and The Sal Soul Orchestra" (LP) 1977 "Dance A Little Bit Closer" The Sal Soul Saturday Night Disco Party (LP) 1978 Gordon Lowe "Follow The Sound" Monk Montgomery: "Reality" (LP) 1974 William DeVaughn's 1974 album 'Be Thankful For What You Got' M.F.S.B. "M.F.S.B." "Poinciana" "My One And Only Love" M.F.S.B. (LP's) = Freddies Dead" "Philadelphia Freedom" "M.F.S.B. Summertime" "M.F.S.B. Universal Love" "Love is The Message" Dee Dee Sharp "Happy 'bout The Whole Thing" All Sal Soul Orchestra Albums including any 1973 to Present compilations or variations. The Sal Soul Orchestra "Anthology" (LP) 1995 which including 15 original releases by Montana Teddy Pendegrass "This One's For You" (LP) 1980 Harold Melvin and the Blue Notes (LP) 1981 "All Things Happen in Time" PRODUCED FOR ATLANTIC RECORDS: 3 (LP's) Montana "I Love Music" 1978 "A Dance Fantasy Inspired By Close Encounters of The Third Kind" 1978 "Goody Goody" "#1 Dee Jay and It Looks Like Love(Singles) 1979 Featuring Denise Montana Tito Puente and India (LP) Count Basie Orchestra 1996 "To Be In Love" and "Love Me" Mondo Groso (LP) "Closer" (Single) 1997 The Braxtons (LP) "The Boss" 1997 Randy Crawford (LP) "Wishing On a Star" 1997 "Bye Bye" "Johnny" "Changes" "Almaz" Nuyorican Soul (LP) "Runaway", "Nautilus" "Sweet Tears" "I Am the Black Gold of the Sun" 1997 "Its Allright" vocals by Jocelyn Brown Incognito (LP) Jocelyn Brown "Always There" 1997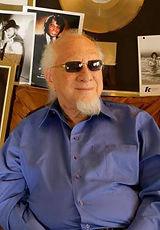 Henry Stone. Henry Stone (born 3 June 1921) is an American record company executive and producer whose career spans the era from R&B in the early 1950s through the disco boom of the 1970s to the present day. He is best known as co-owner and president of TK Records. Career Born in the Bronx, Henry Stone began playing the trumpet in his teens while at an orphanage in Pleasantville, New York. In 1943 he joined the US Army, playing in a racially integrated band and developing an appreciation of what were then called "race records". After being discharged in 1947, he moved to Los Angeles, working on sales and promotion for Jewel Records and then Modern Records, and traveling around the country. In 1948, Stone settled in Miami, Florida, setting up his own distribution company, Seminole, and shortly afterwards the Crystal recording studio. In 1951 he recorded Ray Charles' "St. Pete Florida Blues", among others. In 1952 he started two record labels Rockin' (for blues) with artists including Earl Hooker, and Glory (for gospel), and soon had success in both styles. In association with King Records, Stone released The Charms' "Hearts of Stone" on King's De Luxe Records subsidiary, and it became an R&B chart #1 hit in 1954. He was also instrumental in signing James Brown to King, and in recording Brown's first hit "Please, Please, Please". In 1955, he established his own independent publishing companies and several record labels, including Chart and Dade, mainly recording local blues artists. In 1960, Stone cut "(Do The) Mashed Potatoes" by "Nat Kendrick and the Swans" – actually James Brown's backing band – for the Dade label. He also set up Tone Distribution (originally Tru-Tone), which became one of the most successful record distribution companies, working with Atlantic,Motown, Stax and many more independent labels. Stone's distribution expertise was instrumental in spreading the music produced by those labels around the world. While he focused on the distribution business during the 1960s, Stone also continued to record R&B artists. These included Betty Wright, whose "Clean Up Woman" was a major hit in 1971 on his and Steve Alaimo's Alston label. Alaimo had previously recorded for Stone and been a Tone employee. Stone also set up the Glades label, recording the million selling hit "Why Can't We Live Together" by Timmy Thomas. Stone established many different labels on the basis, he said, that it was easier to get records played if the radio stations did not realize they came from the same source. In 1972, Stone heard from Jerry Wexler that Atlantic was going to merge with Warner Bros. Records and Elektra, handle its own distribution, and no longer use Tone. At that point, he decided to concentrate on recording and manufacturing his own records, forming another new record company, TK Records with Alaimo (named after studio owner Terry Kane), based in Hialeah, Florida, with which he had his greatest success. In 1973, two of Stone's warehouse employees, Harry Wayne "KC" Casey and Rick Finch, began collaborating on writing and performing songs, with Stone allowing them to experiment in the recording studio after hours. As KC and the Sunshine Band, they released a string of hits such as "Get Down Tonight", "That's The Way I Like It" and "Shake Your Booty", all on Stone's TK label. The band had five number one pop singles, and platinum albums, winning five Grammys in 1976. At the same time, Casey and Finch wrote and produced the number one "Rock Your Baby" by George McCrae, and his follow-ups. Stone's companies produced numerous other hits during the 1970s, including Beginning of the End's "Funky Nassau" (on Alston), Latimore's "Let's Straighten It Out" (on Glades), Anita Ward's "Ring My Bell" (on Juana), Little Beaver's "Party Down" and Gwen McCrae's "Rockin' Chair" (both on Cat), Peter Brown's "Do Ya Wanna Get Funky With Me" (on Drive), and Bobby Caldwell's "What You Won't Do for Love" (on Clouds). By the late 1970s, the TK Records and its sister labels became pre-eminent in the dance and pop music scene, but suffered badly from the anti-disco movement which followed. TK Records ceased operating by 1981, and Stone went into partnership with Morris Levy of Roulette Records to form the Sunnyview label, issuing records by funk and rap artists such as Newcleus. Stone later became involved with Hot Productions in the reissue of dance classics on CD. Recently, he continued reissuing R&B and dance tracks on his own label, The Legendary Henry Stone Presents… In 2004, Henry Stone was awarded the first ever Pioneer Award for the Dance Music Hall of Fame, which was presented in New York City. When he was invited on stage to receive his award and give a speech he received a lengthy standing ovation.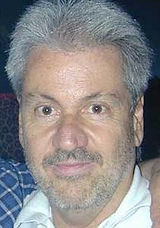 Steve D'Acquisto, Disco Pioneer From the DJ History archives: a contemporary of David Mancuso and Arthur Russell collaborator takes us on a journey through the peak of '70s clubbing in New York City. Steve D'Acquisto was there from the beginning of club culture in New York City. A Brooklyn native, he first began DJing at after-hours clubs in the late '60s. In the early '70s he became a regular DJ at gay discos, including the legendary Sanctuary, and eventually fell in with David Mancuso and the scene at the Loft. According to Tim Lawrence's book Hold On to Your Dreams: Arthur Russell and the Downtown Music Scene, D'Acquisto was quite the character: his contemporary Steven Hall describes him as a "Brooklyn mafia thug" with a penchant for "wild, queeny outbursts" and a "kind of autistic brilliance." As a DJ, D'Acquisto cut a wide swath through the '70s scene, burning up clubs with his fathoms-deep collection of funk, soul, and disco. Near the end of the decade, D'Acquisto met a young musician who would change his life: Arthur Russell. Sensing incredible potential in the demos Russell showed him, D'Acquisto worked with him to co-produce Russell's single "Is It All Over My Face?" under the name Loose Joints, which would become one of the era's defining singles. D'Acquisto died in 2001. In 1999, he was interviewed by DJ History's Bill Brewster, covering everything from his love for the Loft to his relationship with Russell, who he calls "the greatest thing I've known in my life." How did you start collecting records? Where are you from? I was born in Brooklyn. My dad would be 102 years old if he were alive today and he had quite a record collection. A lot of Italian music; waltzes. He was born and raised in Sicily. He was a merchant seaman. He bought gramophones. I have an older brother and sister and they also loved music. I was born in 1953. I'm 55 today, actually. My brother bought me an old Traveler Victrola which was electric as opposed to crank up. My parents told me that by the age of three they had a party trick where they would ask me to put on a record and I would. I was born before TV, so I listened to radio dramas and comedy shows. I can remember that I found out from the radio that we were not immortal. This was the biggest shock of my life. That's how I found out about death. So I started collecting records as a kid. Other kids would ask for toys on their birthday. I asked for records. When I was eight, nine, ten, I could name what was going to be number one. I had an ear for public taste. I have 6,000 78s. I can't even count the 45s. Fast forward to my teens… Actually, just before you do that can you tell me about the radio DJ Symphony Sid? The first one was Martin Block. This was before rock & roll. He was an institution here in New York. He was on WNAW-AM. He was also influential in terms of live broadcasts of swing bands and one of the first people to start playing records on radio, as opposed to live music. Because of Alan Freed I fell in love with Elvis. But I was also buying Doris Day. I heard "I Want You, I Need You, I Love You" by Elvis, which blew me away. That was the last 78 I bought. And the first 45 I bought was "Let The Good Times Roll" by Shirley and Lee, which was also an Alan Freed record. Ultimately it got banned because of the lyrics. It's a great party tune. It's all about sex and fucking. But those things existed on records before, like Bessie Smith. "Nobody In Town Can Bake A Sweet Jellyroll," that's all about getting fucked. Fats Waller's "Hold Tight" is all about cunnilingus. "Hold tight, I want some seafood mama." I had Little Richard records. The Platters. All the doo-wop comes from what the Ink Spots and Mills Brothers were doing. Penguins, Cleftones, Orioles. Alan Freed took us into a whole new world. Subsequently, there was Peter Tripp. When Alan Freed left, or got fired, which we thought was bizarre, Murray the K came in and took over from Freed. In the '60s I took LSD and that completely changed my life. Do you think Freed was persecuted because he championed black music? Yes. Absolutely. No question about it. They went after him because he was ruining the youth of America. He was taking their children and turning them on to this bizarre music, because at that point in time it was considered the devil's music. And when you listen to "Let The Good Times Roll"… I saw an Alan Freed show at the Brooklyn Fox on Fulton Street with Fats Domino, Everly Brothers, Joanne Campbell, Platters, Little Richard. The crowd was mostly black. That is etched in my memory. They were trying to kill it, but it just wouldn't go away. Where did you hear Symphony Sid? He was on the fifteens on the AM dial. At that point I was into Billie Holiday. We would listen to it at a friend's house. I'd already started to collect Billie Holiday and Bessie Smith records. The first album I bought of Billie Holiday was The Golden Years, a two-record set on Decca. She said on the liner notes her influence was Bessie Smith, so I went and sought out those records, too. Here I was going between jazz, rock & roll and pop. Then came the '60s and the Beatles, who took over the States. What were you doing for living after you left high school? I'm a licensed funeral director. At 17, a friend from childhood had a father who was opening up a funeral parlor a couple of blocks from my house. His father took a liking to me, and I was there for seven years. Then in the '60s I took LSD and that completely changed my life. Rare Earth – Get Ready When did you first take that? In 1966 or '67. At that point we were listening to Rosko on WNAW and Scott Muni early on. Roskoe was the most influential of the '60s DJs. He played R&B, long tracks. Really, WNAW was the first station to start playing album tracks rather than just the singles. You started hearing five, six and even ten-minute tracks. "In A Gadda Da Vida" by Iron Butterfly was probably the longest record to be on the radio; "MacArthur Park" was another one, by Richard Harris; "Get Ready" by Rare Earth. Ultimately, we would end up playing these records in clubs. Early on we played "In A Gadda Da Vida"; we played "Get Ready." So here I was, infatuated with LSD and marijuana. Smoking and dropping acid all the time. Started to go out to clubs, gay bars like Stonewall. I finished embalming school; after I finished my apprenticeship, I moved to Los Angeles in the mid-'60s. In '64, I came back. I was around when the Stonewall riot happened. I was there a few nights before, but not on the night. I was on Blue Cheer – LSD – that night; beautiful colors as well. While I was waiting for my license I went out and drove a cab. I didn't want to do embalming, but my parents had spent all this money; I'd already done LSD and it had changed my life. But it gave me a basic education. I was driving my cab, taking amphetamines so that I could drive 12 hours straight. I was the highest cab driver at the company. People had to get in the car while it was still moving; that's how fast I was moving! I dropped somebody off at the Haven, in 1 Sheridan Square, which I later found out was where Cafe Society was, where Billie Holiday had her biggest successes. So what did this guy say when you were dropping him off? I asked him, "Where you going?" He said "Oh, it's an after-hours." It was an illegal after-hours, because they used to sell alcohol. Didn't have a license. Mmm, wonder what this is all about? So I went down there… We were such radicals! We thought we were Thomas Jefferson, George Washington, Benjamin Franklin. Was this after Stonewall? I believe it was; or around the time of Stonewall. It was late '68, early''69. Summertime. I went into this place and they let me in. And I had long hair right down my back at this point. So they let me in, figuring I was some kind of freak. And I met Francis, who was the disc jockey there; it was a whole new world to me. Here was this guy, playing records, mixing records, doing all these great things that had never happened before. On radio, basically the fade would come and the new one would come in. Francis [Grasso]had a lot of records, but I had more. And we used to chat, and we got friendly. By that point I'd be going every night. I'd book the cab until 3 AM, didn't have to bring the cab back till 5:30 or 6, so for two hours I'd go hang out with Francis. And we'd do speed together. I always had good drugs, he always had good drugs and we became very friendly to the point where I was doing lights. They had this piano-board thing with keys that you'd control lights with. For six months that went on. One night I was at Francis's house and he'd been playing for two weeks straight and his alternate hadn't showed. They called Francis and told him he had to come in; it was a Monday night, and Monday and Tuesday were the off nights. So Francis says, "I can't do this." You have to remember these weren't six-hour nights, they were 12, 14-hour nights. It would depend on how high people were as to how late the club stayed open. He looked at me and said, "Do you wanna go play some records? Just make believe you're me." So I did and I liked it. What equipment did they have there? They had two Rek-O-Kut turntables, two piggy-back Dynaco amps, very rare and valuable amps; and they also had these giant speakers that belonged to Felix Pappalardi, who was one of the producers of the band Mountain. Somehow or other, Nicky DiMartino, who was the owner of the club, ended up with these giant speakers. Great sounding things. So we were actually using high-end, hi-fi amps. Did you have a mixer? No, it was two integrated amps, literally on top of each other: piggy-back. They had bass and treble controls and volume controls. Both connected to that same set of speakers. No cueing system. You had no clue about the record coming in. You had to listen over the record that was playing, so you could hear. You really had to know your records. Because a lot of these things had long intros, which you didn't want to have, like some of these Gladys Knight records. If you listen to "You Need Love Like I Do," there's a long intro before it comes in. We used to use the downbeats where the record came in to actually introduce it. Gladys Knight & The Pips – You Need Love Like I Do (Don't You) I guessed we worked for about a year-and-a-half without headphones. We were always trying emulate radio DJs, listening to the radio; Francis and I. And then Michael Cappello started a few weeks after I did. Michael was a patron at the Haven. Michael was a fabulous person, extraordinarily handsome and just a good buddy. Michael and I were brothers for years and years. I met Michael sitting on a stoop over on Jones Street, he was completely whacked out of his mind on speed and LSD, and I was stoned. I'd seen him at the club and we started to chat, and I found out that he had a lot of records as well. And Francis was moving, and I was taking over the Haven, so I said to Michael, "Come and play records." That was when Francis moved to the Sanctuary. Michael ultimately went to the Sanctuary. I ultimately went to the Sanctuary. We were all moving back and forth. The three of us running clubs in the city. Michael was just a kid. He was like 16 years old when he was playing records; as far as I'm concerned Michael Cappello was the best DJ who ever did his thing. I could listen to Michael hour after hour, night after night, and he never bored me. Always inventive, always genius, extremely clever. Although he was very worldly, he'd been hanging out in the city a long time and because he was so beautiful and handsome, girls would take advantage of him when he was 12 or 13 years old. By the time he was 16, he'd seen a lot. Women, staying out all night, moving in with women at 14 or 15. Francis was also his senior but not as old as me. But Michael was just phenomenal. He was a great DJ and a spectacular entertainer and a terrific head for music. He discovered some things: "Give It Up Or Turn It Loose" was one of Michael's. We would all go out looking for records together. Where were you getting your records from? Well, Francis used to have this place on Church Avenue and Flatbush avenue in Brooklyn, where he used to buy a lot of his records, and at that point this was a transitional period where it was becoming a more black neighbourhood. This guy had a lot of good stuff: Dyke & The Blazers, original Kool & The Gang stuff on De-Lite, "Funky Man," Lou Courtney "Hot Butter And All," "The Chicken" by Jackie Lee. All these funk obscurities. And all these album cuts too. We would all go there. Then we started going to Downstairs Records on 42nd Street, where Nicky worked. Nicky was just a great guy, and he turned us on to a lot of good music. We'd go to Dayton which was on Broadway and 12th, and find albums there. At the Loft, we were having a bit of trouble with the cops, it had become quite famous and the cops were coming to break balls. Were you still playing some of the psychedelic rock stuff, too? We sure were. We were playing The Rolling Stones, "Sympathy For the Devil" from Let It Bleed, we'd play "Live With Me" and "Gimme Shelter," we'd play Led Zeppelin like crazy, "Whole Lotta Love." The Doors "Peace Frog" and "The End" was the closing record for years. At the Haven? At the Haven, the Sanctuary and all kinds of places. It was a tremendous record, really long and people would just come down. At least, come down enough to go to the next place! There were other after-hours joints that started at eight in the morning. The 220 on Houston Street was one. Were these primarily gay? All the freaks. You'd have gangsters, drag-queens, there were absolutely no barriers. I come from an era where men couldn't dance with each other. There would be a light system, which I ultimately introduced to the Loft when we were having trouble with the police in the mid-'70s. They would flip a light into the back rooms because all these places had bars, and they had dancing jukeboxes in the back and these listening jukeboxes in the front. So they would just turn the lights on and you knew you'd have to stop dancing with each other. And they would pipe in the music from the front jukebox and stop the music from the back jukebox. And we used to put money in the jukebox to dance. This was called the Magic Touch in Long Island in Oceanside. Gay people used to find these friends, men, women, whatever, and say, "Come with me to this bar," and there would be 20 of us in the bar and the straight guys would accept us. It would be a cool experience. All these local places would be basically straight bars that had gay people, but you had to know someone to take you. Skipping up a little bit, at the Loft, we were having a bit of trouble with the cops, it had become quite famous and the cops were coming to break balls. So I devised this light system for David. Flip one light if they passed by; another light if they were at the door, and another if they ultimately got through, which was a red light. And everyone knew they had to stop the music and stop dancing, because we had no cabaret license. But all the bars had ways to tell you. Then our industry started to blow up. There was a guy named Don Findlay who was making tapes for Fire Island. Terrific head for music. Isaac Hayes – Shaft So when did Fire Island start to happen? Fire Island happened when I was at Tamburlaine. I remember Bobby DJ turning me on to "Shaft." He was the first person to play "Shaft" and he was playing at the Monster and other places on Fire Island, like Ice Palace. This would be '71. Before the transition to mostly black music, when rock & roll started to peter out, was when more of the seriously gay, the more out gays [started to go]. There wasn't really a radio station where you could listen to all of these odd records that we were finding. We would sit at Nicky's place for hours on end and just play records. We'd be speeding. Sometime, Michael, Francis and I wouldn't sleep for three or four days at a time. Go on and on, snorting speed and crystal meth. We were very serious about our speed! We had to be, though: we were playing 12 or 15 hours in a night, every single night. We all hung out together; Francis at Sanctuary, Michael and I at the Haven. Did you go to the Sanctuary or were you working? If I got off early, or Michael was playing, I would go to Sanctuary. Go back, listen to Michael. Life was a club, 24 hours a day. Describe the Sanctuary. Sanctuary was the most incredible of all the places in its appearance and the structure. The DJ booth was on the altar, so it was a real ego trip. And they had these four giant speakers hanging from the rafters. It was a peaked roof and these four big speakers facing down on to the dancefloor. Then they had, on both sides, these balconies with tables and chairs. Then the bar, you'd have to walk through these two big archways. So you'd come in, you'd go through the bar, go through the two archways and there would be the dancefloor. And at the very end, there would be the DJ booth. That was the first time we had cueing systems. Who came up with the idea? Francis I guess, but I really don't remember. The first time there were speakers in the booth, like they have now, was Alex Rosner, who you should speak to. Absolutely: Alex did the sound from day one. He did the sound for Tamburlaine. He's a Schindler person, you know. You see the kid in Schindler's List who jumps in the latrine? That's Alex. In the movie it's Oleg Rosner. He was the best. Any success I had in the '70s or '80s was due to the fact that I worked almost exclusively on Alex Rosner soundsystems. He's the master. Way before Richard Long. Anyway, you were explaining to me about the Sanctuary. Alex Rosner hadn't gone there yet. He went there after I went to work at Tamburlaine. So Tamburlaine was where I met Alex. Where was that? Tamburlaine was 148 East 48th Street. Still there, looks almost exactly the same. That was 1971. I believe it burned down the Christmas Eve of 1971. Or '72. Alex fixed the soundsystem. Le Jardin, he did the soundsystem. Everywhere. Ultimately, Richard [Long] stuck his nose in. Remember: Sanctuary was a legal bar, so you'd get out of there at 3 AM and Francis would come to the Haven and hang out there. Did it sell liquor? Yes, but it did lose its license later on. What was the composition of the crowd? Sanctuary was mixed again, because Francis took some of the crowd from the Haven, and Sanctuary had its own people from before – I think Don Findlay was there, maybe even while Francis was still happening. Don was an alternate. Don was a very handsome man, loved records, and I have some Don Findlay tapes that I treasure. Do you have any tapes of your sets? Yeah, but I don't know… We were so busy making cassettes, but the cassettes go back to Le Jardin really. Never really made tapes at Sanctuary or Haven, we didn't have the facilities. When some of these clubs got cassette recorders in, they started making tapes. I don't believe I have a tape of Tamburlaine. Michael has a lot of tapes. John Addison, owner of Le Jardin, used to sell our tapes. He'd tape every night and sell them. We never got a penny from it. Was the crowd at Sanctuary quite druggy? All the crowds were druggy. Drugs and alcohol. Speed the drug of choice, LSD second, downers – Tuinal, Seconal – third. There were these Lotusites, God, they make you do things; extraordinary pills. Slim, oblong, purple pills. Musically, what was Sanctuary about? Originally, it was like Haven, but it became more black. Incorporating some of the early funk you mentioned earlier? Yeah. We still played some rock & roll there. I can remember doing "Ain't No Mountain High Enough" at Sanctuary. Drag shows with Princess doing Diana Ross. That was later on, when it became a juice bar, after it lost its license. When Shelley got murdered. They shot one of the quasi-owners. Mob? Yeah. He got shot, I guess, because he was holding back money or something. Then it was, "Fuck you, you're dead." I was at Tambourine one night when one of the bouncers got shot…They laid him across my feet with his legs dangling on the floor. And that's when they lost the license? They lost the license because he was murdered on the premises. Oh shit. Pretty scary. Very scary. I was at Tambourine one night when one of the bouncers got shot and they laid him across my feet. I used to have a booth at Tambourine which was elevated slightly. They laid him across my feet with his legs dangling on the floor. I put on James Brown Live At The Apollo, collected my records, and left. Never worked there any more. We were living in a very… Cocaine had just started getting fashionable then, and cocaine is a terrible ego drug. I hate cocaine. I only did cocaine twice in my life and each time I hated what it did to me. I highly opposed it whenever I saw people doing it. I used to turn people on to LSD when I saw them doing coke. Straighten them out, you know. Have some of this! From the Haven, you went to… To the Sanctuary. Then Francis went back to the Haven. Then Francis got his own club called Club Francis, which Nicky DiMartino, who used to run the Haven, which finally ended up getting shut down. Nicky ran this club called Club Francis. He also ran Sherry's; a whole bunch of little places. Francis went there, Michael and I went to Sanctuary. Then I went from Sanctuary to Tamburlaine. From then on you'd have to ask Michael. We messed around a lot. It's hard to remember. I got Tamburlaine; and was the disc jockey for the whole run of the Tamburlaine, in fact. Michael, at that point, I think was playing at Townhouse on 38th Street, then the Round Table. He used to come and hear me when he'd finished spinning. Tamburlaine was where it all started to come to the forefront. At Tamburlaine it became popular for the intelligentsia to go to clubs. They weren't going to Sanctuary or Haven, these were still very underground things. Tamburlaine, because it was an East side location, it wasn't a very big place. You had people like Peter Max, Truman Capote, Jackie Kennedy, Andy Warhol, Keith Moon. Rock & rollers started to come. It was the precursor to what Studio 54became, but on a smaller scale. People still talk about Tamburlaine. I think it was the high point of my career as a disc jockey. What kind of stuff were you playing? Anything that people could dance to. Hues Corporation – Rock the Boat Which was? Everything. It didn't matter to me what my sources were. In fact, I had rock & roll records which I thought were amazing. "Rock The Boat," that was a good record, but it was considered a bubblegum record. I also had a bit of an immature streak in me, still do. So my music was always youthful. I was also a political animal. I was a freak and a hippie, but I was also a radical. I used to try to tell stories, that was my gig. I used to try and talk with the music. It changed from one story to another: I love you; I need you; you're hurting me; I'm going to leave; I want you back again. Then it would be: the government is going to kill us! How do you tell a political story exactly? "Law of the Land" is extremely political, by the Temptations. "Papa Was A Rolling Stone" is actually a political record. Jesus, "Sympathy For The Devil" is a political record. But you were also trying to create an atmosphere with the music, too. "Black Skinned, Blue Eyed Boys" by the Equals. That was extremely political. You had politics, you had funk, you had love. You had all these different subject matters to go through. I'd also try to be intelligent, I'd try to be sophisticated. But it was all about the music. When I stopped playing records in the mid-'80s, it bored me, because I found that people were paying so much attention to the mix that they weren't paying attention to the music. Some of these guys had these books with beats-per-minute and they'd match the songs with the BPM without figuring out that these two records had nothing to say together. Not a shred of a link apart from a tempo. They'd speed up and slow down records which we never did. We always tried to play them at the speed they were recorded. If you wanted to get fast, you played an uptempo record. How did you come across David Mancuso? David met me at Tamburlaine or Tambourine. He introduced himself to me and gave me one of his cards and said, "I have parties, I love your club, why don't you come down one night." I went there on my own one night and I walked into a whole other world. I walked into a world of unbelievable sound. Tremendous beauty. Just special as can be. There was nothing like the Loft. The Loft was a small little place. But it was just unbelievable. The appearance of it: it had this mirrored ball, when we didn't have them. The whole lighting thing was much more theatre than the clubs were. The clubs were a whole lot of blinking and flashing. By the way, we ran our own light shows. I think the Loft has been – absolutely and completely – the most influential club ever to see the light of day. That's what Terry Noel told me. Terry was really the very first of all of them. Terry's the guy that Francis got it from. Terry didn't hang around too long, though. I should have mentioned Terry; Terry was really the first one. Francis took the art to a whole other level. Because of his influence on Michael, and myself, and every other DJ who comes down from there. Ultimately these other DJs came from Michael, myself and David. Anyway going back to the Loft…I went to this place and it's only black people. It wasn't mixed at all; maybe six or seven white people out of a total of 200. Then there was David. David invited me into his booth, and the very next week I loved the place. It used to go on to 7 AM; that's when the party stopped. The law in New York was bars could stay open till 4 AM, every night except Saturday, when they had to close at 3 AM. So at 3 AM we'd rush down to the Loft. I'd drive, because Michael couldn't drive. I took Nicky Siano and a bunch of other people. If the Loft became famous it's because of the people I brought there. The way he operated the place was always the same. You had to have an invitation or be invited by a guest, so and so forth. But then people started wanting cards, so he expanded into the next loft. What do you think separated him from the others? David took not only the music, he knew the sonics of the records. So he'd not only match music, he'd match sonics. Because of his very sophisticated soundsystem. He had a really great home hi-fi, the ultimate home hi-fi, huge. He used to be into the sonics of records. But he wasn't mixing when I met him. He had two turntables, but when one was stopping the other was starting. He'll tell you. He did mix eventually, for a lot of years. The most popular years of the Loft were when he mixed. I said to him, "You should never let the music stop." Obviously, he took my advice. He had a cueing system, but he mixed like we were mixing years ago. I could always work on his hi-fi because I didn't need to have the earphones. We got very friendly. David and I are soul brothers. Do you think the Loft has been the most influential club, then? I think the Loft has been – absolutely and completely – the most influential club ever to see the light of day. Ever to walk this earth. Larry Levan, Nicky Siano, Richard Long, all these people wanted to duplicate what the Loft was doing. David Mancuso created an atmosphere. Larry, although he became more popular and more famous than David, he really never had what David had. Same thing with Nicky Siano at the Gallery. He just opened up right down the street from the Loft. Larry and Richard, they did King Street right up the street as well. They wanted to take the Loft's people; the Loft's mailing list. And David was very liberal; never got angry about it. He said to me on Saturday that a lot of people wanted to party and there was room for other clubs to do it for them. Exactly. He was never bitter about it. The Loft was an entity that was extremely unique. It meant so much to me that I gave up working on Saturday nights as a DJ, which ultimately impacted my career, because I wanted to be at the Loft. I guess it was '72, '73. I wasn't that ambitious ever. I was happy to take drugs and play records. That's all I ever wanted to do. What did you do after the Tamburlaine? I went to a place called Tambourine. From there, I went there to Canada for a few months in 1972, because the same person who ran Tamburlaine and Tambourine ran a place called the Ginza, but I didn't wanna work for him any more. He slapped me around. Strong-arm tactics. So I thought, "Fuck this," and I went away. I was never attached to money or anything but playing records. I went to Montreal and worked in a place there called the Lime Light, which became a huge club. Owned by George Cucuzzella, who now runs Unidisc. I saved his ass, because I didn't want the job originally. I walked in there and the guys recognized me – they'd been down to Le Jardin or somewhere – and they asked me whether I wanted to work there. I can remember bringing them "The Love I Lost" which they'd never heard before. Babe Ruth – The Mexican They gave me "The Mexican" by Babe Ruth. I brought that back here. Rob Ouimet gave it to me. I worked with him in a place called Love on Route D. I was Rob's alternate. Then I worked at a place called Broadway in Brooklyn, David DePino got me the gig. That was the mid-'70s, then I went back to Le Jardin. The Loft. We started the record pool. David's? David and I, you mean. Let's the chronology straight. Judy Weinstein had nothing to do with the origination of the record pool. She didn't come until about a year-and-a-half later. I've got the incorporation papers at home. I basically organized it. David put up the Loft as a space to organize it. I got the people together; Michael Cappello and I would go to the companies trying to get promotional records. Bobby DJ is the one who wised us up to that. Bobby was the first person I know to get promotional records. Bobby was very clever about the record business. So I was pretty well-known as a DJ; Michael, too. We were both at Le Jardin, because I replaced Bobby DJ at Le Jardin. David and I started the record pool. Please get that straight. Judy Weinstein actually robbed the record pool from David Mancuso. Well, she's a businesswoman… I was already gone by then. 20 years later it's still running and still pretty influential. David and I had had a bit of a disagreement. Judy came about long after I'd gone. Speak to Jackie McCloy, he knows the chronology of the pools. He gave us a plaque saying we were founders of the pools. We were such radicals! We thought we were Thomas Jefferson, George Washington, Benjamin Franklin. The reason pools came about… Tony Serafino who used to work for Kudu Records, which was part of Creed Taylor's CRT, had this record, "What A Difference A Day Makes" by Esther Phillips. He wouldn't give me a copy of a test pressing, because he said I wasn't big enough. That outraged my friends. Certain companies would set up these times when you could pick up your records and these times were not conducive to the way we ran our lives. We were out till six in the morning, we didn't wanna be going and picking records up at 11. There was this big meeting at Hollywood; Sharon Haywood ran it, which degenerated into this big screaming match. And in the middle of it, David turned round and said, "Why don't we start a record pool." We chatted amongst ourselves and I stood up and invited everybody down to the Loft. This was all the DJs. Who? Everybody. Richie Kaczor, Joey Palmintieri, Nicky Siano. I said it was pointless arguing here. We needed to get our act together. Suddenly we were standing up for ourselves. And we had this DJ meeting and we wrote this declaration of intent. I still think they're a good idea, although record companies were supposed to contribute money to keep the pool going, but then what happens is that all turned around and they start asking for dues. Why should we pay? We're doing them a favor. I think we only charged $5 to cover phone bills. D.C. LaRue – Cathedrals How did you get involved in production? DC LaRue. I was working at Le Jardin and DC LaRue came in. I was the hot DJ at the time. Anyway, DC invited me into the studio when he was doing "Cathedrals." The tempo of "Cathedrals" and the conga track are my doing, with Aram Schefrin. I got a credit on the second album, but I should've got one on "Cathedrals." But I loved it. Then I got a job working at Pyramid Records, which was part of Roulette, which "Cathedrals" was on. Was Morris Levy still there? Morris Levy was still the owner. Dennis Gamman ran it. They gave me a job doing promotion. From there, Walter Gibbons had started doing these wonderful mixes. I worked for Roulette for a while. I started being DC LaRue's buddy. What was Morris Levy like? He was a gentleman. Because he's had a bad rap, hasn't he? He was a nice guy. He gave a lot of people breaks when they didn't stand a chance. I'm sure he did some bad things as well, but I had no privy to that. So we had Whirlwind on Roulette. Roy B was the in-house guy, and I did promotions. I was approached to do a mix by H&O Records. They wanted me to do promotion for them and do a mix of a Sandy Mercer record. So I asked Walter Gibbons to go along. I played him the track. I like to collaborate. I wanted to work with someone I admire. So I asked Walter. By the way, for playing records my motto was adapted from Billie Holiday, who said "I never sing the same song, the same way, two nights in succession. If I do, it's not music, it's a close order drill." I took that on board. I tried never to do the same mix two nights in a row. I always tried to be entertaining and fresh, and maybe that's why my career lasted as long as it did. Bobby DJ: you could go in every night and he would play this record, after that record. He had these sets that he did, and he played them over and over again. At first we used to do it like that. Francis used to have sets, so I copied him. Where was I? You have no idea of the scope and depth of [Arthur's] work… He could write country, pop, dance. Arthur was way, way ahead of his time. In the studio. With Walter Gibbons. We worked on this Sandy Mercer record, "You Are My Love," a terrific record. And "Play With Me" which was an even better record, but no-one ever got on it. Then I met Cory Robbins at one of these disco conventions. He was cute. He was working at MCA Publishing. Anyway, he invited me to work with this guy, Joe, who did Gary's Gang. Eric Matheww? Yeah, except his name isn't Eric Matheww, it's Joe something. Italian guy, with a studio in his garage in Queens. So I'm driving out there one night, and in the car this "Love Dancing" thing comes into my head. You know, "Can you see the expression on my face?" So I go to everyone, I'm supposed to be working on something else and I say, "I got this great idea, let's do this." And he's like, "Love Dancing," what are you talking about, it's bullshit. Couple of months later, there's this record by Marlena Shaw or somebody called "Love Dancing," produced by Eric Matheww. So I told Arthur Russell who I'd met at Gallery. And Arthur had this "Kiss Me Again" which he did with Nicky [Siano] and I thought was an amazing record. Do you know this? By Dinosaur on Sire? Yeah. The original mix before Jimmy Simpson got his hands on it. I got to play it at Studio 54 on a tape, this 13-minute mix. Dinosaur – Kiss Me Again Does this mix still exist? I got "Love Dancing" part two, "Is It All Over My Face?" But Mel Cheren won't give me my tape back. It's the first sampled record that I can think of, except we sampled ourselves. There was a piece of "Is It All Over My Face?" on the second take that Arthur just fell in love with. It was a 16-bar piece. We printed 16 bar pieces, 8-bar pieces, 4-bars and so on. And we interspersed them in between parts. How did you achieve that, by cutting the 2-inch manually? Yeah, we took the piece, printing different pieces until we had this eight minute thing. So you'd have these beats happening. Arthur did this in 1979, long before house music. "Pop Your Funk," the other side of "Is It All Over My Face?" was done the same way. And then we did overdubs on top of that. So I told Arthur this story. A couple of nights later, Arthur comes back and says, "We've written a song." So we wrote some more words to it, and there's a whole other part, another verse, that you won't have heard. Arthur [Russell's] songs, oh my God, you have no idea of the scope and depth of his work. Because he could write country, pop, dance. There's this song called "List Of Boys" which is one of the most phenomenal things I've ever heard. Arthur was way, way ahead of his time. So one night at the Loft, there's this back room we used, and Arthur brings his guitar and plays these songs. I said, "Look, I can get money for this." He sang "Tell You Today," which was the first 12″ on 4th & Broadway. Loose Joints. Another Larry Levan mix. So then Mel Cheren gave us money. He gave us $10,000, and then he gave us another. We spent $20,000. We did 14 reels of two-inch tape. We made a two record set. I said to him we were working on the equivalent of the White Album. It was all with really fine musicians. David Van Tieghem was on those tapes. Peter Gordon, the sax player. The four Ingram brothers, who I found. In the studio for the Loose Joints sessions, which were in February 1979, there were 12 people in there. That's why Loose Joints is so enduring though, because that shit's all live. It was made like jazz. Who sang the vocals? Three people from the Loft, I picked off the dancefloor. Robert Green, Melvina Woods, Leon McElroy, who later changed his name to Jovonn. In one night we laid down "Is It All," "The Only Usefulness," "Dawn Sunny" and "No Heart Free." Then we cut "I Wanna Tell You Today," "The Only Usefulness" and a couple of others. I was supposed to be a partner in Sleeping Bag Records. We met Will Socolov at the Loft. His dad was a lawyer. That's later on. Arthur went along with him, I didn't like Will's dad. Arthur, who was constantly the starving artist, went wherever the money was. And because we had such a poor relationship with Mel Cheren… Why? Because he never paid us! We never had a royalty statement from West End Records, and that record's been selling all over the world. Whatever. He keeps promising that he'll give me my tapes back. Then he was going to make us partners in the new West End, me, Kent Nix and all these guys that he fucked over all of these years. He's got "Love Dancing Part 2" and "Pop Your Funk." Actually, "Go Bang" and all those sessions are the Loose Joints band. That's why Loose Joints is so enduring though, because that shit's all live. It was made like jazz. It's some of the greatest dance music of all time. It was cut in the studio with good musicians; it wasn't structured, it wasn't planned. I wanted to be John Hammond, which is another reason I sought out Arthur, because Arthur was recorded by John Hammond. Dinosaur L – GO BANG!!! CBS's John Hammond? Yeah. John loved him, I've got a couple of reel-to-reel tapes with John talking to Arthur and everything. Arthur taught Allen Ginsberg how to play guitar. And Allen was a friend of John Hammond. He was playing with Ernie Brooks of the Modern Lovers, all those guys. Arthur used to think David Byrne stole his style from him. Arthur played on Laurie Anderson records, Philip Glass. He's been the greatest thing I've known in my life. Even more so than the Loft. He had this energy and the beauty of his music; the strength, the tenderness, the visuals. He was an abstract painter, really. "I'm Not Your Boy" is phenomenal record. It's biting, tender. It should come out just the way it is. I have a DAT of it. Actually, it should come out on your thing as an example of Arthur Russell. Because you can dance to it. I'll give you the tape. Or play it over the phone or something. What do you think the legacy is that you've left as a DJ? I wrote this thing in the early '70s for Mastermix that basically said that discotheques were going to become the temples of the '80s. They'll replace religion. You stay at the party all night and that's how you get your religious training: from the spiritual aspects of music. The spiritual aspect of music was very important to us. "What's Going On?" That was political. So much politics in music, and we were very committed to it. We knew that some people were just coming up, and they were getting their education from what we were doing. They weren't going to church; they weren't going to a temple. They were learning from us. All of us thought that dancing was the first form of expression. Even before singing, there was dancing; just moving your body to rhythms. And then we found our voice. It's one of the closest things to God. There was never a fight at the Loft, or any club I played in. The whole experience was almost religious, we used to feel that way. We were just evangelists, I guess. Club DJs now, they're gods. Frankie Knuckles, David Morales, Junior Vasquez. All these guys. And Russell Simmons! I remember Russell Simmons when he used go from building to building trying to get records. In the '70s. Russell used to come to the parties. Which parties? The Loft. They've got TV shows named after them, flying in jets. Why do think it's got so big? Because of sampling. They knew when they were coming up. It's collage, it's not… I'm not good about sampling. Do you not think that some sampling can be creative? No. It's collagism from the word go. Nothing to do with being creative. You're taking something which has already been a hit and making something that is always, always always, inferior to the original. I don't believe that any of those records are better than the originals. Do you? Er, yeah. In some cases, not all. The record business is about money. That's what it all became. The records, the clubs, the DJing, became not about music, but all about money. And that's when I walked away. Music was the thing that drove us. Then it became money. I know it sounds cynical, but it's really not. There's loads of bands that I like now. Wonderful. Last time I went to Body & Soul, I got turned on to a bunch of great records. Ann Nesby "Can I Get A Witness?" I also thought that the Fonda Rae record was amazing. If some of these kids would just wake up to what's around them now… I mean, there's a song by the Foo Fighters called "Everlong" which is an amazing dance record. Amazing fucking dance record. But they would never think to go there. There's a wonderful guitar riff that's so compulsive; it has this hi-NRG feel. I would love to play records again, man. I would love to get a gig, just a Monday night, two turntables and six people. Just to give it a go. No speeding up and slowing down; just get back to the basics of why we're doing this. We're doing this to entertain. We used to play slow records, they don't do that anymore. We used to break our sets up with slow records. So people could be with each other. And so the bar could make some money, which is part of why we were there. This segregation; going here for this and there for that. Fuck, man, this is not what we intended. It was supposed to bring people together. We, the founders of this whole game, we intended it to be for people of all tastes, all colors, size and shapes to get together, hang out, and dance together. Those special moments. Do you think that's the achievement of the Loft? Absolutely. It's the foundation. The Loft is the mothership of everything. Of what became the Garage, the Gallery, Studio 54 all these clubs. When all these started to happen was when the Loft started to lose its power, because people weren't able to accept these different things. The records we played at the Loft, they came from everywhere. We worked long and hard. David wasn't one to go out and buy records much, but the records came there. Everyone would have something to contribute. Candido – Jingo So people would come and say this is good, check it out? Yes. Dancers, DJs, from all over the city. "David, you've got to hear this." And he'd pick and choose what he thought was right, musically and sonically, for his club. So all that came from any number of places. We used to play "Ozone" at the end of the party. It's this drummish kind of African record. "Jingo" by Candido, "Thousand Finger Man," "City, Country, City," where for the first minute it just has this swirling organ. Nothing wrong with that. The beat doesn't have to be continuous. What you really wanted was for everyone who was there to go out and buy every record you played. You wanted them to love them. You wanted them to be able to listen to them as well as dance to them. By Bill Brewster on January 4, 2019 Red Bull Music Academy Daily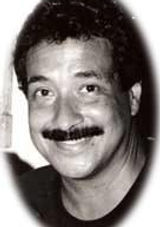 I'm writing this letter in honor of my Late Uncle Eddie Rivera Founder of I D R C record Pool and RPBC …All that he ever did was for the love of music. Starting in the late 60,s to the early seventies with his house party's that he would host. Similar to the "Speakeasies" of the day playing with his Reel to Reel tape recorder. I remember as a little kid going with my parents and seeing the atmosphere of people getting together to party. I must say i was very moved by it. He would later do shows with companies like Dance Theater of Harlem and the Latin symbolic he was also quite the dancer. He would also later start doing block parties on attorney St. on the LES. I believe it was like '73 '74. He would put out food for the neighborhood and shut down the park to have a party. Ironically that would later b where the Dream would become reality the original I D R C record pool. Before he had played at such clubs as Cork and Bottle -The Bon Soir I believe he also did spins at Ipanema's remember going to see him there several times and the Butter Milk Bottom as a guest DJ remember that one well. He joined the New York record (David Mancuso) in '74 but what he noticed once there. That there were a lot of DJs and clubs not represented there. He felt there was more out there. So he decided to cut ties with the Record pool and form his own I.D.R.C. to help represent those who were not being heard simply because they were not playing at high end clubs. We had our own DJs at that time but would later take on the great DJ,s Such as Danny Pooch, Luis Orellana, Ray "Pinky" Velazquez, Doug Riddick and later Little Louie Vega, Ray Vazquez, Louie Rivera and even Lou Gorbea to name a few. Our roster grew to 300 at one point I.D.R.C. took on clubs from all parts of the world. He said why not bring all DJs not just from New York but from all parts of the world Canada, Japan, Australia, Germany and even the Mobile DJs who were also not represented at the time. I remember when we opened I.D.R.C. and i say we because it's was My Uncle Eddie Rivera my Brother Dennis Rivera and I, Jamie Rivera with the help of my father Carlos Rivera and my late brother Carlos Rivera Jr. (RIP ) in late '75. In My grandmothers and Eddies Apartments combined wow who would've imagined what was to come, we would put all the speakers to the windows and just blow away the neighborhood. I.D.R.C. was now on the scene, one day a DJ all the way from Canada came to the record pool who would later form his own in Canada. He also worked with Marty Angelo of buffalo, I.D.R.C. (Eddie) would later be interviewed by ABC news Doug Johnson on attorney St. and later again at our new offices 873 Broadway 18 St, where many a great party was had by all. Eddie had set his sights on bigger and better things starting with the Creation of the Feedback committee where by a group of Talented DJs Like Danny Pucciarelli, Pinky Velasquez, Keith Carlos, Renee Hewit, Rick Richardson, Doug Riddick, Ted Currier and Celeb DJs such as Nicky Siano, Walter Gibbons and Even Tom Savarese, to name a few. Would listen to new product and report back to the companies either by phone Club or Via the Newly formed Spinner Magazine which would later be called Spin magazine. He would also throw our loft parties for New and upcoming Artist like Dan Hartman, Michael Zager Band, Carrie Lucas to name a few. He also created the limo tours upon which he would take various artists around town to several clubs to promote and perform their latest hits, but one of his "GREATEST" achievements later on would be an Idea. Why not take it to the streets where it all began? He approached then 99 fm WXLO- 98.7 kiss and I believe WKTU 92.3, KTU -Z 100, Hot 103 FM Later with La Mega Radio. Working with each and every one of these stations. He would offer any school with the highest grades in the lower income neighborhood a free concert or he would offer any neighborhoods willing to clean up there neighborhood a free concert, bringing literary thousands to the streets P S I hear music in the Streets. I.D.R.C. definitely brought the house down in many schools and neighborhoods thanks to the incredible and dedicated volunteer staff that did all for the love of Eddie (I.D.R.C.) and the music. My Uncle had a dream to bring all together in one Arena for one reason and one reason only, the love of music, the love of being behind 2 turntables yeah i said turntables and playing the Vinyl that we all love He helped many people in this room accomplish their dreams. I.e. Little Louie Vega, Ray Vazquez, Louie Rivera, Lem Hernandez, Dave Dj Rodriquez just to name a few He also Worked With many artist from the likes of Loleatta Holloway, Dan Hartman, Martha Washington, Sylvester, Hamilton Bohannon right through to Lisa Lisa, TKA, Judy Torres, George Lamond, The Cover Girls to name a few. I know, speaking for the Rivera Family and for my Uncle Eddie Rivera he would be honored to b a part of this thing of ours. He for sure, was a true legend way ahead of his time. In short my uncle Eddie Rivera was part of a movement that brought the Very best out in all of us through his music. His unique Voice and talent simply said…Love was always his message through his music!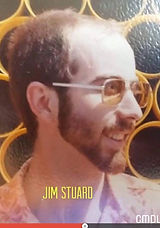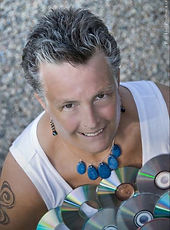 Wendy Hunt D.J./Producer. In the world of Circuit, there are legends. But then there is DJ Wendy Hunt, called the Queen Mother of DJs by an industry that has heard her spin for nearly thirty-seven years and perhaps longer than any. She got her start before Disco was king while a nursing student in Boston, MA. "I was bit by the bug while dancing to the jukebox at the 1270 (the twelve, to the frequenters)", said Hunt. "Little did I know that moment would pave the road to a lifetime career". Under the guidance of DJ mentor Jimmy Stuard, Wendy learned to spin 45's by watching him work and she was given her first gig at the1270 in 1974. A second floor had been added to the club where Jimmy would be spinning and he wanted Wendy to man the decks on the first floor. The crowd fell in love with her and Wendy would go on to delight thousands of people at parties around the US and beyond in the years to come. As the years progressed, her influence on the music world grew. As the Circuit grew, Wendy continued delighting the patrons of numerous major Circuit events, including Winter Party and White Party in Miami, White Party Palm Springs, Purple Party Dallas, Ascension Party Fire Island Pines and Valley of the Dolls in Dallas to name only a few. Wendy has entertained crowds from Honolulu to London and is occasionally found delighting the masses on RSVP cruises. In 2000, Wendy was chosen to share credits on the Pride 2000 Centaur CD with fellow DJ Julian Marsh. The album today remains one of the best sellers on the Centaur label. In 2007, Wendy and DJ Warren Gluck united to produce White Party Miami's signature album, also on Centaur. This CD was Centaur's first release to appear on this new millennium's popular music application, iTunes. In addition to gratifying thousands of hungry dancers with her delicious music and producing the occasional CD, Wendy is a part of the sales support team at Numark, a company that manufactures, distributes, and sells gear catering to all musicians from DJ's to drummers in both in retail stores and online. Yet, as other DJ's go into retirement, Wendy is still "on the hunt" to find yet another dance floor, crowded with carefree and euphoric dancers, on which to put smiling, happy faces. The smiles, the dancing and the fun EVERYONE knows its Wendy! The Legends of VinylTM are presented by Strictly Vinyl Events.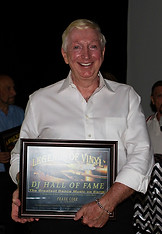 Legendary DJ Frank Corr started his career as a DJ in 1975 at his first major club Infinity in New York 1976, He then became owner of his own club The Silver Lining in Floral Park NY, While still owner and DJ at his own club he then became the resident DJ at Crisco Disco till it's closing in the early 80's, Then Magique NYC, with recurring guest spots at the Ice Palace 57, He then became Resident at Studio 54 on it's re–‐opening when Frank got noticed by his unique way of mixing and infusing different sounds keeping the floor packed and people asking for more. Frank had the opportunity to also travel to San Francisco area including the famous Trocadero and Russian River area where he also made a name for himself, in the late 80's he moved to famous South Beach to become resident DJ at Club Z (Now known as Mansion in Miami Beach), also recurring guest spots at the Ice Palace Fire Island till '98, Then in '99 played at the Pier in Fort Lauderdale, Frank was Owner/DJ of the Silver Lining in Floral Park NY for 24 yrs. In 2015 DJ Frank Corr was awarded & inducted into the Legends of Vinyl DJ Hall of Fame. The Legends of Vinyl organization proudly will continue to respect and honor Frank Corr's legacy as a Legend and mentor to many in our industry.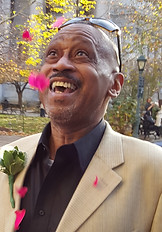 Legendary, award-winning DJ o Billboard Magazine: "Top 10" American DJ o Sirius XM Radio Host – "Studio 54" Channel o Available as Private DJ o Available as Music Producer Tony Smith was among the first famous wave of New York disco DJs, having grown up surrounded by music in the '60s, then discovering and being inspired by David Rodriguez (Limelight, 1971.) A Billboard Magazine Top Ten DJ, often credited with having helped to make Disco a global force in music, Tony played at Barefoot Boy, Xenon, Funhouse, and many other clubs. You can catch his Classic Beats & Rhythms sound each week on Sirius Radio's "Studio 54" Channel 54, or at events he DJs live today. Billboard-charted Producer, Tony works with his talented composer-partner, Jim Papoulis. His most recent hit is "With You" by Kimberly Davis. He is available as a consultant … and/or as a producer of your song. Tony Smith is known around the world for having helped make music history and making Disco a global force. Today he is active on multiple fronts – introducing new generations to the "classics" in the U.S. and abroad, while remixing, producing and consulting on contemporary hits for talented new artists (e.g., Kimberly Davis and Shara Strand, both from D1 Music.) Tony grew up in the projects of Lower East Side, NYC. His family and friends followed music, and his two older sisters sang in their own group. By the time Tony was 14, he had formed his own band. During breaks between band sets, he played records to keep the crowd buzzed. Getting people to groove and dance to his music became a passion for Tony. As a young teenager, he scoured the hottest record shops in the City, discovering the best of the latest records before they were widely known. It was on one of these forays that he met and became lifelong friends with fellow DJ, Danny Krivit. Tony's perspective on mixing records changed dramatically in the early 1970′s, when he discovered David Rodriguez Limelight), Richie Kaczar (Club Hollywood), and Nicky Siano (at the time, the Roundtable). Tony was also discovering his own DJ skills, which he would apply on his early gigs. His big break came in 1974 when, at the age of 19, he became the resident DJ at a new gay club called Barefoot Boy. Tony already had an extraordinary knowledge of music, and very soon the same DJs that he had found so inspiring, were coming to be schooled by him. He worked seven days a week and developed a special gift for reading a crowd, shaping the spirit of the night and taking the entire house on a journey. During these years he met and became friends with such musical luminaries as DJ Walter Gibbons, DJ David Mancuso, and Disco pioneer, Mel Cheren. Each had a positive effect on his career. Tony was profoundly influenced by Walter's unsurpassed DJ skills vividly on display at Galaxy 21. He enjoyed Walter's regular phone calls asking Tony's advice with questions like "How many horn stabs should I put in Ten Percent?" He found himself right at the heart of New York's DJ network, thanks to David Mancuso's Record Pool at The Loft. And before there was West End records, Mel Cheren was the first in the industry to bring Tony the advance Scepter/Wand test pressings of such future hits as "Free Man" by South Shore Commission, "Nice and Slow" by Jesse Green, and even Tom Moulton's very first RMX, "Dream World" by Don Downing. For the next couple of years Barefoot Boy was the "Hot Spot" for the who's who of the record industry and Tony Smith was on fire! It was then that he started reporting his weekly top 10 lists to music publications like Billboard, Cashbox and Record World. It was at Record World that he became friends with music critic Vince Aletti. In 1976, Tony was named one of the TOP DJs IN AMERICA by Billboard Magazine. He was reporting his top 10 most played songs for all 3 publications, which had a major influence on the way NY and the rest of the U.S. learned what music was hot in the clubs. As the NY club scene exploded, Tony was branching out and playing a variety of NY clubs, including Fire Island, alongside such DJ greats as Walter Gibbons, Larry Levan, Roy Thode, and in places like Studio 54 and Ice Palace 57. Tony's next big break was becoming a resident DJ at the famed Xenon, bringing along Jellybean Benitez, who remains a close friend to this day. Xenon was clearly more commercial than where Tony was coming from, but Tony was always a musical educator and became a key to the club's continued success. Being in such high demand, Tony was asked to do a number of remixes. His first was the now very rare underground Disco Classic: "I Don't Wanna Lose It", by Bambu. That success opened the door to more remixes, where he worked alongside such names as: Ecstasy, Passion & Pain, Arthur Russell, Michael Narada Walden, Tee Scott, Danny Krivit and Jellybean Benitez. At the start of the 80′s, Tony played at an array of clubs including Area, Limelight (6th Ave), Magique, Red Parrot, Underground, Visage, and even opening night at the Palladium. Tony was quite over-qualified for these big commercial clubs and began to search for more musically challenging gigs, which he found in part at his next one, The Fun House, again working with Jellybean Benitez. Musically, times were changing. With Tony's help, so was the Fun House, which had a young crowd and was one of the very first Manhattan clubs to embrace Electro and Hip Hop. A year and a half before its release, an early demo from Walter Gibbons and a unique record for its time, "Set It Off" by Strafe, clearly had Tony to thank for breaking it in NY. Danny Krivit had given Tony his very first demo of "Rock The House" and credits Tony as the DJ who broke that record in NYC more than a year before its release. Today, Tony is available to bring new audiences his extraordinary skill and musical catalogue. He also collaborates with others – working with Danny Krivit to bring the classics to young enthusiasts in London, with Danny and Jellybean Benitez at the Winter Music Conference, etc. It has often been observed that few DJs anywhere offer Tony's special talent and unique selection in such a crowd-responsive way.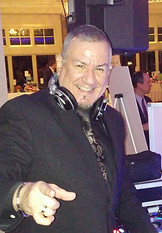 Jimmy Cruz Bioghraphy: James Cruz (aka "Jimmy C" or "Jimmy Cruz"), bilingual Master of Ceremonies, Disc Jockey, Talent Agent, Event Coordinator. Born of Puerto Rican and Cuban parents and raised in New York City. Practicing at home in the early 70's led to DJing at local block parties and paid gigs at house parties. In early 1976, JC's first break came as resident DJ at the local skating rink Spin Easy. Later that year, JC joined the Spinners Unlimited Record Enterprise (S.U.R.E), a record pool for working DJs. By 1977, during his freshman year in college, JC was a regular "on-air" mix-show DJ on the original 92 KTU-FM in NY, producing dance music mixes aired to millions of listeners throughout the tri-state area. What started as a hobby quickly turned into a profession with paid jobs at weddings, mitzvahs, sweet sixteen's, corporate events for companies such as American Express Co., Loews Corp., Schieffelin & Somerset Co., Bank of America Corp., NYPD (to name a few) and spots at NY's hottest nightclubs. His affiliation with Prestige Productions, a nightclub/event promotions company during the late nineties, as Director of Talent Booking/Event Coordinator gave way to working with many of the biggest recording artists and producers from the Latin, pop and hip-hop music industry. Residencies at legendary clubs such as NY's Latin Quarter, Pulse, Club Exit, The Rooftop, and NJ's famous Foxes Nightclub, Sandbar U.S.A., Crystals, Diva Lounge, Surf City and Zeppelin Hall as DJ/MC along with hundreds of events are just a few of many accomplishments. Established relationships with premier entertainment companies such as Jerry Kravat Orchestras, Red Hot Productions, Alfredito Orchestras, DDM Entertainment, Travesties Entertainment, SCJ Entertainment and Elite Sound Entertainment have earned Jimmy Cruz the reputation of being a most respected and often requested bilingual DJ/MC. You can catch his Disco Classics Mixes airing from time to time on "Robbie Leslie Presents" show on Studio 54 Radio, Sirius Satellite XM Radio, Fridays at 9PM. You can also hear his mixes of 90's and early 2000's club music mixes on The Beat Chicago 102.3 FM on Friday and Saturday nights. Since 2007 Jimmy Cruz has been the right hand of the Founder, CEO and producer of the Legends of Vinyl Hall of Fame Luis Mario O. Rizzo, also having his own time slot at L.O.V. Visual Radio every Thursday between 11 am & 1 PM. His legacy will continue as a member of the prestigious Legends of Vinyl™ Hall of Fame.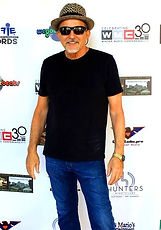 Jim Maxwell The Max Attack 1977 – 1997 Jim Maxwell's DJ career spanned 20 years from 1977 to 1997 throughout some of the best dance clubs in New York, New Jersey and Florida. Dance Club History 1977 – 1980: The Flying Machine, Fort Lauderdale, Florida 1978 – 1980: The Village Zoo, Fort Lauderdale, Florida 1979 – 1980: The Fourth Dimension, Fort Lauderdale, Florida 1980 – 1981: Crocco's, Fort Lauderdale, Florida 1982 – 1986: The Alligator, Ocean Beach, Fire Island 1984 – 1987: Starbucks, New York City, NY 1988 The Cat Club, New York City, NY 1988 – 1992: Foxes, Jersey City, NJ 1993 – 1995: Saints Café, Teaneck, NJ 1996 – 1997: Whispers, Fairview, NJ 1996 – 1997: Just in Time, Ridgefield Park, NJ Record Pool History The Loft, 99 Prince Street, New York City, NY The Garden State Record Pool, New Jersey For the Record, New York City, NY WBLS – 1988–1990: Head of the Mobile Music Force and worked as DJ for Dr. Bob Lee at various WBLS events.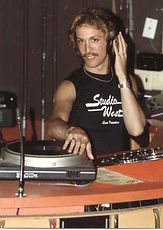 Cameron Paul Profile: One of the pioneers of remixing – Cameron Paul started mixing in clubs in 1977. Had his first radio mix show on San Francisco's KSOL in 1983. Moved his show to KMEL in 1987 bringing his high ratings with him and making KMEL #1 in the San Francisco Bay Area. That same year he remixed Salt 'n Pepa's "Push It", turning it into a platinum record. Cameron remixed virtually every hot dance record for his DJ remix service, "Mixx-It". Cameron Paul – The Innovator! The King of all the Bay Area Djs! The inspiration not only to me but to every Dj in the Bay Area at the height of Great Dance music from the 80's into the 90's. The Thousands of people who danced to his style of music knew he ROCKED the Party hands down! He set a very high standard and Bar to be a Dj which many are still trying to do. If you had your record played by him you were one of the lucky ones to be heard by millions just ask – Salt n Pepa or Rodney O or Madonna or Expose or Egyptian Lover or Hammer or KC and the Sunshine Band or Sir Mix A-lot ! He is Disco, He is old school, He is Hip Hop, He is Freestyle, He is the Break Beat King! The Drum Machine Master! The Studio West King – The City Nights King – The KMEL KING of all the mixers!!! The inspiration to make us all MIXX IT! He played records that people are still trying to discover….. He is a DJ ANGEL! The Legend is in a transition stage for his journey of life. Fans, Djs, Friends, family if you want to send him a message… now is the time to make a post to his facebook page. Send him a video, a photo, a story, let the man know how he made you feel growing up to his mixing and how u would turn up the air waves on KSOL and KMEL. We Love you Cameron Paul you shaped the Bay Area music scene for life! … Alex Mejia I remember well the many hours we spent together at Studio West in San Francisco, you were always supportive and encouraging, and a true friend. I still miss your smile, talent and kind words, get better my friend, my prayers and thoughts are with you. God Bless, get better soon. Dj Bob Miro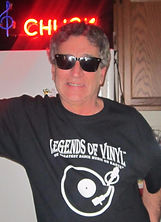 Chuck Favata Newsstand bar, restaurant and disco 1500 market St,5 years. La Dolce Vita/Scruples, 119 south st10years. Flannigan's 2nd and south 10 years. Other notable stops mars 119 south St. 94th Aero Squadron N.E. airport. Silver Cloud 2009 Samson St. Won two mixing contests one at scintillations in Valley Forge and one at airport Marriott. Best on mike of all the nightclub DJ's Always ran contests on floor from college Olympics to oil wrestling. Always believed in partying with the crowd, got to be on their level. Never put the mixer in the middle. Sorry I don't have the track record as some of my brothers but all my energy went into my DJ job. L.O.V. is the message, always. p.s. pictured with superstar dj/light tech willie williams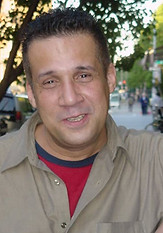 Neftali Centeno as D.J. Nephie C of New York City My interest for the love of music has help me create a platform for entertainment in the music industry in reaching out to many other music lovers in many clubs and media locally and nationally. Successes in other areas of music later in Producing a Music Video cable show, independent National Marketing and Music production. House parties the beginning and later went on performing in various club spots. Lazzara's in the Wall Street district on 205 Pearl St. was the first gig with many patrons mostly white collar. An after work crowd three nights a week which had a full house establishing large numbers enjoying what they were hearing in music. Disco Dance, R&B and Salsa in the mid 70's Gatsby in Sheephead Bay ,Cadabra's in Bay Ridge Brooklyn, Café Society E 20 th Street off Park Ave, New York City, Tribecca on North Moore Street in downtown NYC, New York New York on W 52 nd Street off 6 th Ave, Dancing in Woodside Queens New York, Electric Circus on 5 th Ave and W 15 th Street New York City in the mid 70' to the early 80's Became a Billboard reporter for the Dance music charts in the late 70's Also involve with the Radio mix shows on Kiss Fm 98.7 with Shep Pettibone Producer with myself delivery mega mix music in 1981. Became a V.J. producing a urban contemporary cable show on Manhattan Cable TV channel J in 1983. Called Music Vision "83" Every Thursday from 5:30PM to 6:30 PM with which consist various Urban Contemporary acts exclusives like Michael Jackson "Billie Jean" Broken by MV'83. Started an independent retail marketing company called N.C. Marketing location located on 250 W 35 th Street New York City. Instrumental in nursing many acts in Dance, R&B and Hip Hop nationally to number one chart buster on the various Billboard charts mainly the Billboard 100 charts. Def Jam, Select, Profile, RCA, Wild Pitch, Warner Bros. MCA, Uptown Records, Dana Records, Untouchable Entertainment were clients under the N.C National Umbrella. Became Director of National Marketing for Round The Globe Music in New York City in 1993. Music Production collaborated with Howard Hersh. Producing a remake of Jackson 5's "I Wanna Be Where You Are' by SybIl. Exclusive in national marketing for Uptown Records. Instrumental in breaking acts like GUY, Jodeci, Mary J Blige, Heavy D. and the Boyz and Al B Sure. Top 10 to number one status. Received gold and Platinum to triple Platinum awards on Run DMC, "King Of Rock" Lp, Doug E Fresh "The Show" single, Mary J Blige "Whats" The 411 Lp, Al B Sure "Al B Sure" Lp, Run DMC "Raising Hell" SWV "SWV" Lp, Club Noveau "Lean On ME" single, Mary J Blige " You Remind Me" single and Mary j Blige " Real Love" single.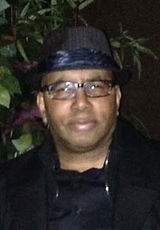 Larry Lumford ( Dj Doublel ). The following is my Introduction and some history, I am originally from the lower east side of Manhattan New York , that's what they use to call it , now they call it the East Village my residence now is Bayonne Nj , Started my interest in spinning music when I was 14 yrs old , snuck into a club in the village called the " Gas Station " stood there till 3 am on a school night mesmerized by the music and lights, but that was my start , from then on started to frequent other clubs Such as Galaxy 21 , The Electric Inferno , The Volcano , The Gallery and Electric Circus and many other clubs . I was totally fascinated by the music , In 1973 I began to spin music on the gritty streets of the lower east side of Manhattan trying to hone my craft , doing as many street gigs as I could using old Garrard turntables , A PA. mixer and a pair of old Peavey PA speakers , for amplification an old Dynaco tube amp , how classic is that . In 1976 I started working as a staff member at the Ipanema Night Club NY NY where I met my friend and mentor Dj Ray " Pinky " Velasquez , where I observed the true art of spinning music, the actual first guest spot I played was Trudehellers on 9th st and 6th ave in the village which is now a deli , they used Belt driven Thorens turntables and a very small two channel mixer ( no bells no whistles ) and about six Bose 901s,which sounded pretty clean, from then on I played in small various bar clubs in Manhattan. In 1978 I moved to N.J. and played in the following clubs in Jersey City , 1978 – 1980 resident Dj @ Timbers Disco, 1980 to 1984 resident Dj @ Hocus Pocus Club as well as the Benmore Roller Rink , Outer Skates Roller Rink and Foxes, I was a regular at the Columbia Music Dance Music Department Infamous Tea Parties on Fridays at CBS records , , the next few years I remained doing mobile gigs until the Late eighties where raising a family was more important. In the mid 90s I fell in love again with the wheels of steel, and began doing mobile gigs again. I presently belong to Sure Record Pool in the Bronx ( big shout out to Bobby Davis from Sure Record Pool R.I.P. my brother ) I am the NY NJ Representative for Legends Of Vinyl , and I am also a member of Doublel A Entertainment of New Jersey with Dj Al Anton , At the present time I am doing mobile gigs , promotion and enjoy spinning music for all those who love the dance music genre whatever it maybe…… It would be a honor to be accepted in this prestigious organization
DISCLAIMER The "Legends of vinyl™" ( L.O.V. ) and DJ Hall of Fame names are trademarked entities. All rights reserved. Unauthorized use of the names, entity, or any part thereof is considered a violation under applicable law and subject to severe diligently pursued fines and/or penalties under Governing Court of Law except for advance mutually agreed upon written permission. Simply stated, it is highly advisable to not use the Legends of vinyl ( L.O.V. ) name, or any part thereof without advance written permission. The Administration