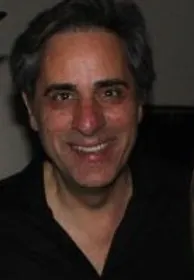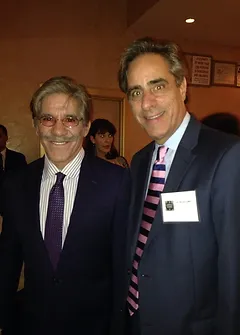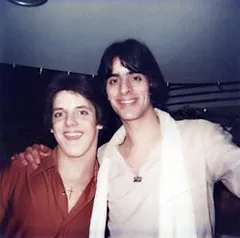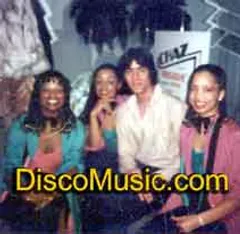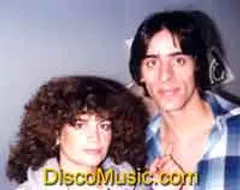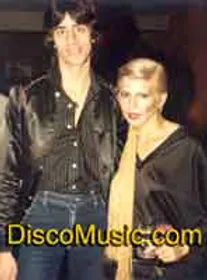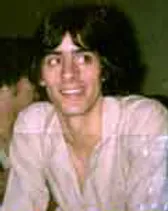 Legend of Vinyl Participant in signing the Declaration for the International DJ Day Holiday.
Al Magliano was the Disco DJ at such New York clubs as Envoy East in 1973, Magliano speaks with DiscoMusic.com about the early days of Disco.
Al Magliano interview written By Bernard Lopez of DiscoMusic.com
Al Magliano and the readers of DiscoMusic.com are going to step into a time machine: LET'S GO BACK… WAY BACK. Back into time when the Disco DJ didn't have 12 inch Disco records to beat mix and was merely playing 45s and LPs for the crowd's enjoyment. There was such a time and it was the early 1970s. The focus of our interview, Al Magliano, is one of those early Disco DJs and he describes to DiscoMusic.com's Bernard Lopez what it was like to spin at early New York Discos such as Envoy East, Menagerie, Hadaar and Chaz.
Superstar
Born Feb 1, 1954 in Brooklyn, New York, Al Magliano was your normal kid growing up in the city. His dad's love of music gave Al his exposure to it. Magliano recalls that his dad, a small business owner, had two turntables connected to the stereo system that could be switched by using PHONO 1 and PHONO 2. He never gave it much thought until he visited his first club while still underage.
Al Magliano's first club experience was going to an Upper East Side juice bar in Manhattan called Superstar around 1970. Superstar was on 71st Street and York Avenue. It was a huge club located in a former gymnasium and catered to a mixed crowd. "It was a giant place and I remembered saying, wow this music is great. I've never heard anything like this before and wondering when they were going to play the Beatles or the Rolling Stones. I quickly realized they weren't going to play that!" What Superstar was playing was R & B, but not the kind one heard on pop radio.
A short time later Magliano and his friends went to a predominantly White club in Brooklyn called Doctor Feelfunnies at 91st St & 4th Ave. As with Superstar, "Most of what you heard in that club were three minute 45s on obscure labels that was R & B type of stuff that you would have heard on WBLS. They were playing things like… the best way to describe it was, jungle-it was jungle sounding like Banana T Coco by Max B, Coke by Tribe, Woman by Barrabas, Finders Keepers by Chairman of the Board… It was very funky R & B. James Brown would have been one of the only recognizable acts."
When asked what intrigued him about the whole club atmosphere Magliano replies, "It was the first time I was sort of exposed to that kind of entertainment. I was young, I never went to a club, women were there and I saw people dancing. Everybody was having a good time. I guess it was just the happiness of the music-it was always happy. It was just good music." As the night went on Magliano decided to speak with the DJ who was sporting a railroad engineer's cap. The DJ, Richie Condina, was very personable and Magliano watched as Richie went from record to record on the two turntables.
This experience finally reeled Magliano into wanting to become a DJ. He started buying records at Colony Records in Times Square and began practicing on the two turntables his dad had set up. He had no mixer at first so he merely switched between them and got a feel for the music. To further understand the role of a DJ and the music, Magliano continued venturing to different clubs around New York and speaking with the DJs.
The Playground
In late 1972 Magliano and a friend named Joe Denora were both collecting records. Dinoro never pursued becoming a DJ, but knew the owner of a new Disco called The Playground on Woodhaven Boulevard in Queens. The Playground's owner needed a DJ and thanks to Denora's connection, Magliano was hired for his first DJ gig. The job turned out to be a great introduction to the world of DJing and lasted about six months until Magliano's move to a Manhattan club. Asked if he was nervous at his first DJ gig Magliano's replies, "I remember being more nervous about being in front of a crowd and making sure everything went well when I got to the New York City club. I wasn't as intimidated in the Queens club (Playground) cause I guess I felt the New York City crowd was much more sophisticated." The only bad moment at the Playground was when a woman dropped her drink on the turntables and everything came to a stop.
Envoy East
"My friend Michael Pace was working at Envoy East and got an offer to work at another club called Hadaar on Staten Island where he lived. There wasn't too much of a distinction in those days between a New York City club and a Staten Island club like there is today. Mike said, 'I think I'm going to be leaving (Envoy East) so if you come here and audition next Friday night while the club is open you can get the gig here.' I auditioned that Friday and got the gig and Mike went to Hadaar."
Magliano started working four nights including Saturdays and was making a very decent $40.00 a night and $50.00 on Saturdays. Most DJs in New York during the early to mid 1970s were only fetching $25.00 a night.
Envoy East was located right around the corner from the United Nations building at 44th Street and 1st Avenue and catered to a mostly White urban crowd. When asked if the clientele was a business crowd Magliano replied, "No, definitely not. This was a Disco-one of the most popular Discos in New York at that time (1972-73). This was not a tourist spot. These were the same people that would come every Friday and Saturday night. This was one of the better Discos."
The music, mainly R & B 7 inch 45s and LPs, was played on two Thorens belt drive turntables with pitch control. Mixing, prehistoric as it was back then, was done through a small P. A. style mixer and consisted of simple quick edits that were timed with the beats. "The Thorens turntables had pitch control, but I never knew what it was at first! I was just trying to match the beats by pinching the felt mat. I would pick up the felt with my finger and the needle would be on the record and I would let go on beat number one to beat number one on the song ending and do my best to keep them in synch. The intros were so short that they made sense."
Regarding the music itself, "I was playing the same music as in the other club. What's interesting is that in 1972 Date With the Rain by Eddie Kendricks was a big hit and in 1976 I was still legitimately playing that record in the middle of the night (peak time). The songs in those days lasted a little longer. As time went on people would say to stop playing this or that. In the early 1970s songs weren't over exposed." The playlist at Envoy East was varied and consisted of tracks such as The Bottle by Gil Scott Heron, We the People by The Soul Searchers, I Like What I Like by Everyday People and Moment of Truth by Earth, Wind and Fire.
Al Magliano stayed at Envoy East for about a year and in 1974 moved to the Menagerie in Rego Park, Queens, which was a very hot club on Queens Boulevard. Another notable New York DJ, Paul Cassella, worked there on Friday and Saturday nights and the two worked on different nights till Magliano's move six months later to Hadaar in Staten island.
Changing Disco Sounds
Around 1974 is when Magliano says that he started noticing the change in music from a jungle or funky R & B (Jimmy Castor Bunch, Gary Glitter, Barrabas…) to a more Philly or orchestrated sound (Barry White, First Choice, Detroit Emeralds…). Both styles appealed to him and his crowd, but the change was underway.
It is also at around this time that Al Magliano was able to get on the Atlantic Records mailing list and join David Mancuso's New York Record Pool and begin attending some of the Loft parties. He would later join and become one of the first members of Judy Weinstein's For the Record DJ pool.
Magliano was quick to forge lasting relationships with key people in the burgeoning Disco music industry like Roy Bermingham who worked early on with Prelude Records before starting his own label called Roy B Records. Through this connection Magliano was one of the first DJs to get a test pressing of In the Bush by Musique along with being tapped as an unofficial Disco consultant and making the reel to reel mix tapes heard at the Billboard Disco Convention in New York.
Peak Disco Years
By 1976 the Disco fever had also spread to the neighboring eastern suburbs in Long Island. After playing at Hadaar, Magliano went to work for a club on the Island called Speak Easy, which was later renamed to Speaks. Speaks was well known for offering live performances by all the big Disco acts of the day such as Gloria Gaynor, The Trammps, Tavares, [Double Exposure, Eddie Kendricks and others.
By 1977 one of the hot new Discos was Chaz on Route 110 in Huntington. Al Magliano recalls that he and a friend went to go check out the club and were greeted by a line of people going around the block just to get in. Before getting on line they went into a pizzeria around the corner and there they met Bernie Williams of the Blue Notes who were performing at Chaz later that night. After a little conversation Williams invited them as his guests into Chaz.
Magliano describes Chaz as being an Art Deco styled club with a great sound system and crowd. He became friendly with the manager of the club who a week or so later called to tell him that their current DJ was working a different club and if Magliano would like the job. He accepted and ended up staying there till 1981.
In 1981 at the age of twenty-seven, Magliano decided that he didn't want to deal with the uncertainties of the music business and eventually got married and started working for Citibank in the insurance field.
Magliano still looks back at that magical time and is happy to have been a part of it and we thank him for taking time to speak with us.
THE END
Written by Bernard Lopez (August 28, 2003)
http://www.discomusic.com
Copyright © 2003 by Bernard Lopez
All rights reserved
RECOMMENDED LISTENING
•Super Rare Disco #1
•Super Rare Disco #2