Rene Hewitt D.J./Producer Label Owner: iMusic Underground Records and www.renehewittrecords.com Born and raised in New York, Rene Hewitt inherits his musical talents from his family. Rene wanted to be a DJ, not just any DJ, but the best and began by collecting records. He continued to work day and night to become the best and after some time, he was ready, ready for his first audition. The Chase; this would be Rene's first big break. The Chase (New York) was established during the same time Larry Levan was "mixing it up" at Reade Street. His name spread throughout the music industry and other opportunities soon developed. During this time he became the Dance Chart Editor for the music industry's premier dance magazine, Discoteckin'. Rene had the opportunity to interview music notables such as Patti Labelle and the Blue Bells, Evelyn 'Champagne' King, and many others. Helping to start one of the first New York dj record pools, the International Disco Record Center, with Eddie Rivera (President), Rene Hewitt landed his next dj job and stayed at New York's famous "Inferno" for four years. During his days at the Inferno, he dj'd at New York clubs such as: Starship, Illusions, Bubbles, Club X, and Ice Palace 57 to name as few, as well as many of the top music industry parties. For many years he was a regular guest dj on WBLS-FM's weekend night dance parties. In conjunction with I.D.R.C. and KISS-FM, Rene also dj'd for the radio station's summer weekend outdoors street concerts throughout New York City for several years. Then, KISS-FM and WKTU-FM's midnight dance parties also requested Rene as one of their dj's. After some time, Rene opened his own dj record pool, Associated Promotions. During this time he had residency at the Warehouse on the upper west side of New York as well as the legendary, 96 West for five years until it closed. It was here that he was approached by one of the publisher from the international "Michael's Thing" Magazine and was offered a job as editor for his own page, "The Music Box". It featured reviews of record and artist interviews each month. Because of this, promoter "Mike Stone" of "Bonds International" and "Studio 54" asked Rene to guest dj at Studio 54. He has also dj'd at "One Hot Spot", "Side Street", "Club Exodus", "The Warehouse", and promoted JoeyBoy Promotions and Barefoot Boyz Productions New York. Rene's talents continued and was booked to dj in Washington D.C. for Pride '98 at, "The Edge". Mike Stone who also promoted, "Vinyl", and Charles Jackson, promoter of "Track's" and "Sound Factory Bar", offered Rene to dj house and classics music at their international club, "The Warehouse" in the Bronx New York. In addition, Rene was asked to d.j. live on WNYU-FM's BPM in 1999 and he was booked by Beat Management to spin on New Year's Eve of 1999, at "Club Kaos" in Springfield Massachusetts. Rene has spinned with noted d.j.'s, Andre Collins (The Warehouse), Ken Terry, Kenny Carpenter, Danny Krivit (Body & Soul), E-Man (Bang The Party), The Tin Room (Residency), Louie Lou (Excalibur), Club Noi, Float, and Busker Brown to name a few. John Davis of the Body&Soul fame had him spin classics at his weekly party "Legends". Rene had reached his all-time dream and asked to produce two house records to be released on Prime Groove Records, USA. He also reviewed Kult Records entire record catalogue (300) and has finished a mixed compilation for the label to be released by the end of 2003. On January 30, 2000, Rene's achievements along with other legendary d.j.'s, Little Louie Vega, Danny Krivit, Frankie Knuckles, David Mancuso, Francois K., Larry Levan, Ken Carpenter, Nicky Siano and others, were brought together for the first time on film, for "Maestro-The Documentary". The documentary is about the roots of underground music. Rene is also Maestro – The Documentary's, Director of Public Relations and co-produced "Oasis" with producer Aaron-Carl which was to be the theme song from the film. Take a look at Maestro's website at: www.maestro-documentary.com . You can read the review on Maestro at http://www.kcbd.com/Global/story.asp?S=765700 as well a see trailers from the film, phone interviews on Rene, Danny Tenaglia, Frankie Knuckles, Josell Ramos (Director/Producer) Maestro and more. To date, Rene is an associate of NBC TV's affiliate station KCBD TV's website with a column reviewing records, interviewing dj's and posting dj top tens. Recently Rene Hewitt was one of the dj's in the 2002 Classic DJ Competition and came in second place. This brought a highlight to Rene's career as Host Stella Winston and producer/director Gabe Serano filmed the event and Rene will be one of the dj's featured in a DVD to be released next year. Stella Winston had taken a step forward with Rene and featured his life story on her New York talk show, "Straight Up". She noticed that Rene had some wonderful talents and inspirations and suggested the he have his own TV show. Rene jumped on the opportunity and created a new format for television, House And Classics TV. As producer and director of the show, he has pulled together a staff of 10 people from all sides of the music and film industry to create the show. Debuting in late April or May, this show features mixed house or classic music by dj's from all over the globe. In addition, the show will feature silhouettes of dancers, visuals, and a video segment called "A Classic Moment". Currently Rene's music can be heard on the Internet at, and he is in the studio producing two records with DJ Lamont Hardy as well as the theme song from his show. Since then 2009 the development stages are continuous for Rene. He had his own show with facethebass.com, opened his own record company, iMusic Underground Records and. iMusic Underground Records was recently listed on "Top 100 Best of 2010 for the Essentials List", which Rene is very proud of. He is also Executive Producer of two reality show Pilots for TV. One for the music industry and the other has nothing to do with the music industry. Rene Hewitt can be contacted at: (201) 714-4852 or at djrene@optonline.net – The Legends of VinylTM are presented by Strictly Vinyl Events. To view other sites click here www.rogie.net – www.traxsource.com – www.renehewittrecords.com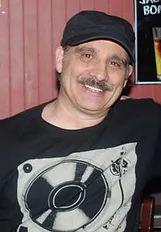 Frankie Sestito D.J./Producer/Legends of Vinyl Board of Director Frankie "Who" Sestito – Philadelphia Disco DJ
Frankie Who Sestito DJ Frankie Who (Frankie Sestito) was one of the original club DJ's in the Philadelphia area. He was the resident DJ at the such clubs like, Frankie Sestito spun at: •The Library (City Line Avenue) •Music Box (Margate) •Loft (Philadelphia) •The Limelight (Philadelphia and NY) •Her Place •Someplace Else (Cherry Hill) •Flanigans •Popcorns (King of Prussia) •Scintillations •The River Deck (Manayunk) •Ciao! •Second Story Frankie is most renowned as the lead DJ for Philadelphias premiere nightclub, the legendary Second Story, and his contributions helped make The Second Story one of the most successful nightclubs in Philadelphia history. Frankie Sestito continued to hone his skills by doing studio mixes at Queen Village and Alpha recording studios, working with song producers Giuliano Salerni, Andy Kahn, Kurt Borusiewicz and Nick Martinelli. Frankie also did many radio mixes on WCAU-FM. Known as a pioneer in the dance music industry, Frankie was the person instrumental for bringing the first record pool to the Philadelphia area — The Pocono Record Pool, along with Frank Lembo. Frankie was an original Billboard reporter and held that position for over 13 years. For his efforts, he was awarded Billboards Philadelphia DJ of the Year award. Previously, Frankie owned a successful club sound reinforcement company that designed and installed sound and lighting systems in many of the clubs in the tri-state area. Currently, Frankie works in a different industry but remains a part of the Philadelphia music scene. Over the last three years Frankie has organized many successfully Philadelphia nightclub reunions and continues to set new standards in club entertainment. DJ Frankie "Who" (real name Frankie Sestito) was one of the original club DJs in the Philadelphia area. Frankie the Philadelphia branch of the Pocono Record Pool and was a Billboard reporter that won their Philadelphia's DJ of the Year award. Owned FSA custom sound. Did a number of studio mixes at Queen Village and Alpha recording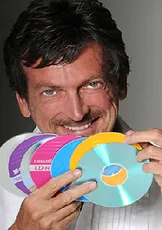 Robbie Leslie Widely recognized as one of the top disc jockeys in the nation, Robbie Leslie has been performing on the international circuit for over 30 years. Leslie started his career on Fire Island at the legendary Sandpiper (now the Pavilion) in the Pines. From there he moved on to New York City, where the list of clubs at which he regularly performed reads like a "Who's Who' of Big Apple nightspots: The Saint (and subsequently the Saint-At-Large), Studio 54, Underground, Private Eyes, Palladium, the Red Parrot, 12 West and the Ice Palace. He also made numerous guest appearances at Trocadero Transfer and Dreamland in San Francisco; Axis, Probe and Studio 1 in Los Angeles; Numbers and Heaven in Houston; Club St. John in San José; the Pavilion, Botel, Ice Palace, and Island Club on Fire Island; Roxy and Octagon in New York; Heaven in London, and clubs in Dubai, Berlin, Budapest, Moscow, Sydney, Copenhagen, Stockholm, Toronto, St. Maarten, Punta Cana, Cancun, and San Juan. For ten years he has been the Resident DJ for RSVP Vacations. Leslie is perhaps most renowned for spinning his magic at special Circuit Parties – Extravagant theme parties and benefits created for one night in anything from abandoned warehouses to famous museums. Events of note include the Saint-at-Large White parties, the White Party at Vizcaya in Miami, The Red Party in Columbus, A.P.L.A. Garden Parties in Griffith Park and at Universal Studios Backlot, Spring to Life at the Post Office Pavilion in Washington D.C., All That Glitters in San Diego, the Hotlanta River Expo in Atlanta, Pride at The Pier in Ft. Lauderdale, Fantasy Fest in Key West, Pride Pier Dance in New York, Winter Party in Miami, Saturday Night Fever in New Orleans, Remember the Party in San Francisco, "Souvenirs" in New York, and a wide variety of major events in venues such as the American Museum of Natural History in New York, the Mayan Theatre in Los Angeles and the Civic Center and Galleria in San Francisco. He has also appeared at events in Long Beach, Maui, Boston, Houston, Aspen, Tampa, Philadelphia, Minneapolis, Chicago, Detroit, Baltimore, Pittsburgh, Portland, Rehoboth Beach, Hartford and Charleston. In 1988 he had the honor of playing the final set at The Saint's forty hour closing party. As the disc jockey for New York City's Pier Dance 2004, Leslie played to a record breaking crowd of over 12,000! He topped that number in 1997 while playing the post-parade celebration at San Francisco's Embarkadero– 20.000!  Recently he was honored by the industry and his peers with the National Hi-Energy D.J. of the Year award, sponsored by Dance Music report. He received the Dixie Award for D.J. of the Year in 1993. In October 1999 Leslie was presented with the third annual DJ Music Award for his lifetime contribution to the world of dance music. Robbie's music is broadcast on Sirius Satellite Radio's "STUDIO 54" Mixshows. He is a nine-year veteran of the original Copa Ft. Lauderdale and was the Friday DJ at Twist, South Beach for three years. Featured in the book Looking For The Perfect Beat — the art and culture of the DJ, by Kurt B. Reighley (ISBN 0-671-03869-9), and Love Saves the Day: A History of Dance Music Culture, 1970-1979, by Tim Lawrence (ISBN 0-8223-3198-5), and Turn the Beat Around by Peter Shapiro (ISBN 0-571-21194-1).   Robbie Leslie currently spins his magic at various South Florida clubs and national circuit events on a regular basis.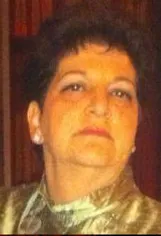 Ellen Bogen DJ/Producer/Remixer/Legends of Vinyl Board of Director
Born in New York City and raised on Jazz and the blues, went to the Blue Note at the age of 3 which started my love for music. Moved to Flushing Queens at the age of 4. Studied piano and played at Carnegie Hall at age 11 as an accomplished pianist.
Here it goes….1973 started spinning. First woman to join Judy Weinstein's For The Record.
At Sahara, Mark Kamins and Bob Thiel came and ask me to remix a record for Broadway star Dolores Hall (My Hands To Short To Box With God). Went to the studio for Capitol records and remixed for her. Disconet intro for Jackie Moore "This Time Baby"
First club was the Cave back in 1973 on Park Ave. South. Played clubs Le Mouches, Sahara, 12 West, Cockring, Studio 54 in NYC, NY, The A Frame- Westhampton Beach, clubs in Florida, California and Puerto Rico. Did Fashion shows for Clovis Ruffin and designer Angelo Donghia. Private recordings for many South America clubs and clients. And so many more that I can't remember, must be the music.
Worked for Casablanca Records-Promotion and A&R. Promoted for Donna Summer, Cher (Take Me Home party) at Brooklyn Roller Rink, Patti Brooks, Paul Jabara etc, until they closed the label.
Billboard and Record World Reporter as well as Michael's Thing. 1984 signed artist to my production company "Bout Time Records" owned Artist and Publishing right for songs for my artist Jerri Bokeno and signed with RFC Records/Atlantic. Many nights after work in recording studio work with Uptown Horns and my artist Jerry Bokeno, she was the #1 artist in the UK.
When RFC closed Atlantic owned the option to release and they passed on it after 2 years, my heart was broken and retired from industry in 1987.
I have so much more music to bring to the world. See you real soon!!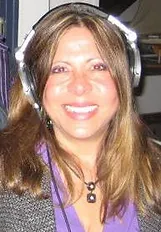 Jenny Costa 103.5 WKTU FM
KTU's Iconic DJ Jenny Costa Classy and exquisite mix-master DJ Jenny Costa has been mixing sublime beats since her early teens. What started as a hobby based on her adoration for music and her appealing magnetism toward dancing became a riveting profession!
Jenny Costa officially began her radio career in New York at Disco 92 KTU back in 1997. She started off as the resident DJ on Friday nights at midnight. Today she still grooves to the beat at the same station, which is now 103.5 WKTU. Some of her favorite artists include Andrea Bocelli, James Brown, Diddy, Luther Vandross, Whitney and Barry White. Jenny's pizazz and charisma still draws a crowd to any event she is performing at. When behind the turn tables, she alludes vivacity and is as intriguing as she was years ago. Cristino Melendez and I had an incredible dinner at Mio Posto in Hicksville New York with Jenny. Here is what she had to say:
Alysia: You were very young when you started to DJ. What made you want to conquer this particular field at such a young age?
I started many years ago as a hobby at first. When I got older it became a career. Ever since I was a child, I always loved music. My father used to tell me in Italian, "You are going to hurt your ears." I used to buy records all the time. I took all my allowance and birthday money and I spent it all on records. I just love music.
Cris: Back in the day what was the song or the genre of music that inspired you the most to buy these records?
I liked disco; I used to love the older disco records. I loved the words. While everyone was into rock and the new alternative music, I was drawn to the words in the disco songs. They were so meaningful. This is where today's house music came from.
Alysia: How did your parents feel about you pursuing a career as a DJ?
My father was so happy. He was the one who got me into my love for music. My mother was also very happy. I was with her in the car the first time she heard me (pre-recorded) and played on KTU.
Alysia: Being a female DJ, what did you find was your biggest challenge in this man vs. woman world?
I am always still fighting to be part of the Boys Club. Sometimes I get pushed aside. I feel bad, but I got where I am through hard work and the love of music that I have. There are good guys out there that respect me, even though I am a woman.
Alysia: How does your husband feel about you being out, working and in the clubs?
We have been together a long time. When he was working we were like two ships passing in the night. He is retired now. We balanced our lives. I do my job and then I go home. I am a regular person. But I do love my music.
Cris: Some nights I can be laying in bed on my iPad and I discover a song that I haven't heard in years. I get out bed and make sure it is in my music crate. What particular song have you rediscovered lately that you haven't heard in a while?
The Music Sounds Better with You by Duane Harden. I just played it the other night.
[media url="http://www.youtube.com/watch?v=TUC2b-OSZ00″ width="600″ height="400″]
Cris: Growing up, you learned to DJ the hard way, using old school turn tables; you have been able to evolve using todays digitally advanced equipment?
Yes. I learned the hard way. I had DJ's who would show me how to do it. Two of them are Tony Cintorino and Paul Cassela. They knew how to mix and break the songs. They taught me well. It was very different back then, the technology was different. It is still changing today. There is always something to learn.
Jenny was there at their beginning and has received platinum albums for her help as a billboard reporter in promoting artists such as Madonna, Jody Watley and Expose. Her passion for her work is undeniable and the people who experience the euphoric atmosphere she creates with her music can vouch for that. Jenny has worked in Europe and the Caribbean as well as numerous venues in the United States. One of the only females in a male dominated industry who has made a mark behind the wheels of steel, pumping out hot dance tracks with different genres of music ranging from Latin, dance classics and freestyle, to Hip-Hop, house and current dance.
Courtesy of the Examiner.com
The Legends of VinylTM are presented by Strictly Vinyl Events.
To view other sites click here
www.rogie.net – www.traxsource.com – www.renehewittrecords.com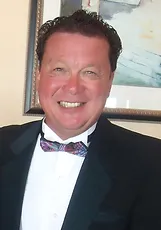 Jimmy Yu D.J./Producer Jimmy Yu was the Disco DJ at several discotheques in New York City and Miami during the '70s Disco era. He is interviewed by Bernard Lopez of DiscoMusic.com.
DJ Jimmy Yu talks to DiscoMusic.com about the early days of the Disco era DJ'ing at various clubs in New York City and Miami, FLorida. As the creator of DiscoMusic.com it's obvious that I enjoy extolling the virtues of Disco and all that it has to offer. However, in order to better appreciate what it is and where the music is going one needs to take a good look at the beginning or the "golden days" of Disco and dance music. These were the days when turntables with pitch control didn't even exist. Imagine that! It was a time when the DJ would experiment not truly knowing what the outcome would be. All he had, was his instinct and determination to have the people dance and have a great time. Jimmy Yu Early Years We are going to take a peek into that time through the eyes of a man who not only was there, but helped to shape and refine it. This early pioneer DJ was Jimmy Yu and he has been involved in the industry for the past twenty-five years. His experience as a DJ began in 1974 in Miami, Florida. It was during this time that Disco music was in it's infancy. The first turntables he used were radio station broadcast types with no pitch controls and the mixer was a six channel Sony microphone board. In a day and age where we take so many things for granted, it's hard to even imagine doing anything remotely similar to mixing without being able to adjust the tempo. Also keep in mind that unlike today's music with its made for DJ's intro, breaks and rock solid BPM timings, the music during this era was more varied and BPM was sometimes not consistent even within the same song. Compare that to today where some DJ's can't mix if they aren't able to "loop" an intro on their CD player! Last, but not least, the only vinyl available was 7″ 45's and LP's. No 12″ singles yet. Jimmy Yu's background as a Disco DJ is intriguing to say the least. This is an era of music that mystifies and awes me. This was the beginning of Disco and modern dance music. I could feel the sense of the pioneering spirit in our conversations.
Jimmy began spinning for the first three years in some of Miami's hottest nightclubs. In 1977 he returned home to New York City and became a member of perhaps the first record pool in the industry, The New York Record Pool. Many of today's famous production people such as John "Jellybean" Benitez were members of that pool. Jimmy continued to spin at several well known New York clubs up until 1989, He returned to Florida. and has kept himself up to date musically by playing at various Florida nightclubs. That's the background, now let's delve into the details.
Even though I'm pretty sure he's anything but, Jimmy strikes me as a very quiet person. I guess the years and being a father of one with another on the way have mellowed him out. He actually told me that he doesn't spend much time on the web and isn't into "chat" and the like. Hardly uses email for that matter. I can certainly relate. Even though I publish DiscoMusic.com, I don't really surf the web all that much either. He does keep up to date on the music. Even having made the transition to mixing with CDs. He also says; "To the new people just tuning in for the first time, be prepared for an education. To those who were around during these times, be careful when you listen to this music and close your eyes. It just might make you smile and remember about perhaps one of the most hedonistically fun times in our lives."
Motown Sets the Stage For Disco I asked Jimmy Yu how he began DJing and if it was something that he just fell into. The story begins in his teens when Jimmy was into Motown when everyone else was into rock and roll. He said that being half Puerto Rican he knew he had the Latin rhythms and movements within him and is thankful to his mother for her genes. Being Puerto Rican myself we discussed this aspect, but then I confessed that I couldn't dance. His response: "What do you mean you can't dance? What kind of PR are you? I may have to send some of my old girlfriends to teach you a few steps."
Some of the many clubs Jimmy Yu has spun at: 1974 – 1977 in Miami, FL: The Widow McCoy – The Mutiny – Honey For the Bears1977 – 1989 in New York: Elephas – Queens – La Plage – Hampton Bays – The Lemon Tree – Queens Ripples On The Water – Queens – Elephas North – Hunter Mountain La Shea – Queens – Summers Beach Club – Hampton Bays 1990 – present, Palm Beach County, FL
So while everyone else was buying Led Zep, Cream and The Jefferson Airplane, Jimmy was buying The Temps, The 4 Tops, Supremes and Marvin Gaye. During those high school basement parties he was always on the guest list because he was the only one with the dance music. He knew then what a great "in" this was with the girls. Plus, being a white boy with great rhythm and danceability put all the "rock head" guys to shame.
Never taking lessons, he taught himself the drums and played in bands for a few years. The problems was that nobody he knew wanted to play anything else, but semi-danceable rock. When he moved from New York City to Miami to attend the University of Miami, he quickly found out why the place was labeled "Sun-Tan-U". He said, "It was nonstop partying. Needless to say, I fell right into the whole scene and was becoming a regular in several discos in Coconut Grove. One specific club was called "The Widow McCoy's." It was primarily a restaurant that became a club 3 or 4 nights a week. It was also a magnet for some of the most beautiful Latin American women I had ever seen in my early 19 years of age. I quickly learned the Latin hustle and had one of the greatest experiences a young man could ever have, beautiful women were asking me to dance! This was around 1974. When I was in the club I always had one eye on the DJ and the other on the lady I was dancing with. I observed the DJ's techniques and quickly realized that I could do the same thing and maybe even better. Nobody ever taught me the mechanics of being a DJ. It was just one of those things that I knew I could do instantly."
Becoming a Disco DJ Jimmy befriended the DJ and bull-sh*tted him by telling him that he was also a DJ from New York City. To his surprise the DJ asked Jimmy if he would be interested in filling in for him. It seemed he was working more than one club and couldn't handle the workload. After filling in, the owners were so impressed that they gave Jimmy his job and moved the DJ to another club. Jimmy says "It was never my intent to take his job away but it was my intent to back up my big mouth."
The golden age of Disco music has always fascinated me and I was curious if Jimmy realized his impact on Disco and club goings in general. "To be honest, I didn't realize the impact I was making in the Miami nightclub scene until about a year later. I was now working 5 nights a week, I had the club upgrade the sound system to what was then state of the art and was making a phenomenal amount of money for a 20 year old. Leaving school was then not a hard decision to make, although that's the one thing I regret now. By this time I had established a name for myself and had a faithful group of followers. By the time I returned to New York, Disco was exploding. I knew I was lucky just to be working in a few good clubs. You know New York is a tough town and yes everyone wanted to be a DJ. It got real ugly at times. No need to go into detail, I'm sure you can imagine just how cut-throat it became. But those "wanna-be's" who underhandedly got in, usually sucked and didn't last long. Being able to get new product from the record pools and knowing which songs were going to be big hits was where I knew I was making some kind of impact. Breaking in a new record at the right time of night and getting the reactions I knew I would get was what it was all about. Knowing that they would be begging me for that song in the near future was I guess a sign that I was making an impact."
So did Jimmy want to stay a Disco DJ? "Back then I was having too much fun as a DJ to consider doing anything else in a related field. I thought about trying to get into one of the record companies, but I didn't want to deal with that and I didn't want to work in the mailroom either. I thought about radio, but at that time I felt it was more about being able to bullshit endlessly on a microphone. I was getting laid too often to give up what I was doing." "One club I worked in closed at 2am. Afterwards my entourage and I would head over to some clubs that were open until 4 or 5am. The management, doormen and DJ's all knew who I was (they would come to my clubs on their off nights) and treated me as if I were a celebrity. It was a great feeling to walk onto another DJ's dance floor, have him acknowledge you on the microphone and hear cheers from his patrons. To me, that was an indication that I was a good DJ and respected by my peers. Another realization of my impact was when local record companies started to bring me test pressings. TK Records was out of Miami and the promoter would bring me demos from KC and The Sunshine Band, T-Connection, Betty Wright and several others."
The Miami Disco Scene "Personally, I feel that during the early days of Disco music and dancing, that Miami was second only to New York City when it came to influence in types of music and dance. "The Bump" was around then, but due to the large Latin population, it was not unusual to see an entire floor of Hustle dancers. Being a good Hustle dancer forced me to be a better DJ. I would always mentally put myself on the dance floor before every mix. It was just as important to not become predictable in my mixes. In some clubs I would frequent, I could tell you either what mix was coming up next or what time it was without looking at my watch. These are two important aspects that some DJ's fail to recognize."
"As far as mixing techniques, during the prehistoric days with no pitch control, almost all of the mixes had to be "chop mixes". Only if two songs had almost identical BPM's could you blend them together, and even then by the end of the night I had one raw finger on each hand from long term dragging on a turntable that wouldn't give in. Once pitch controls became available I was able to become more creative in my mixing. Searching and finding distinct similarities in orchestration, breaks or vocals between two songs, thinking two or three mixes ahead of what was on and being able to read and control a crowd creatively all became fun yet challenging. Recently, it has become even more challenging by trying to mix 25 years of dance music together by using both turntables and CD mixers." Jimmy does admit to leaning heavily towards songs that are still Hustle oriented. He says, "The beauty of a man and women holding each other while dancing is something that has gone on for centuries. Our part in this history during the 70′ and 80's helped to keep that beauty alive. Like the resurgence of "Swing." I hope that people who love to dance will keep some form of contact dancing alive in the clubs. We will try our best to give them the music they can dance to."
Mixing with Technics 1200 turntables is something I take for granted so I wanted to know what kind of DJ equipment Jimmy used. I asked him if he had used one of the infamous Bozak mixers and what were the first real DJ turntables he had used. He replied that "Yes, Bozak was the mixer that made it all possible. I still have one in my closet. It's almost 20 years old and sitll clean. After Bozak came the Uri. Technics 1100's were the first real turntables and I made the club spring for a Teac 10 inch reel to reel. Now comes the part where I show my age. I still have the Akai 8-track tape recorder that I bought back in the mid-70's. I also have some of the tapes that I recorded live at the clubs. Car cassettes were in their infancy then and everyone had an 8-track stereo in their rides. I just got a chill down my back thinking of the memories."
During our talks I had mentioned to Jimmy that I had just been listening to the 12″ of "Do You Wanna Dance" and the 7″ of "Rain 2000" by the 70's group, Calhoon. Here's what he had to say about that: "Calhoon! I can't believe it! They were originally out of Long Island and were the house band for Rumbottoms. Rumbottoms moved to Fort. Lauderdale and so did the band. They would come to my club on their off nights and I would do the same. We were all good friends then. I guarantee that they would remember me. They have to simply because of all the bad things we did together."
Born in Oct. 1953, Mark had an early attraction to music. At 10 years old, he began playing guitar, bass, steel guitar and percussion. Somehow he would be involved in music, either in a band, a local dance, or attending jam sessions. Early in 1972, now of legal drinking age, and attending college, Mark was hired to be the sound engineer and 'roadie' for a local dance band around the NY city area. When the club they were performing at had no DJ, the band's P.A. was used for pre-recorded sound. In between the bands sets, Mark rigged up a reel-to-reel tape deck, and a BSR turntable with a Dynaco pre-amp, into the 'board' for continuous music. During the early 70's, Philly, funk, soul, jazz, dance-rock, Latin, and Motown was in the nascent stages of synergizing into what will be better known as "Disco." Mark states that: "This was the most exciting time for dance music. Everything was evolving. The music was exploding with excitement. It was the beginning of glitzy rooms with professional sound systems, mixing boards, and clear, strong vinyl reproduction. New record labels were created, having emphasis on strong, up-front rhythmic texture. Disco Mixes extended songs that were awesome. Enjoyable and exciting dances like 'the bump' and 'hustle' were becoming more popular. To me, it felt like scenes were recreated from the golden movie era of the 1930's Deco era…and clubs/discos were at the cornerstone of it all. I was so excited to become a part of this culture." In the latter part of 1973, the band described above did a four-month gig at a new club in Staten Island named 'Inner Motions.' "It was a gritty, low rent, 'hole in the wall' and we turned it into something." The club was credited on the inner-sleeve of Scepter Records 1975 double vinyl LP release: "Disco Gold Vol. 2" along with Mark Zimmer's name on the list of DJ credits. In early 1974 Mark befriended a record salesman at Rock 'n' Soul records in downtown Brooklyn named Walter Gibbons. Walter hooked Mark up with all the latest releases. Walter, and his partner, Richard Flores, who created "Melting Pot Sounds," made custom 7" two-sided acetates on their cutting lathe especially for Mark. (Mark has credits in: Disco Patrick's book: "Guide to Disco Acetates, 2007" and also: "Disco Madness: Walter Gibbons and The Legacy of Turntablism and Remixology." By Tim Lawrence, Journal of Popular Music, Studies. 20, 3, 2008, 276-329.) Early in the same year, Mark introduced the BPM theory to other DJ's for mixing ease, and organizing records. Mark explains: "Some DJ's quickly accepted it, and others had a hard time swallowing it…like Walter. He snubbed it as 'technical jargon.' " In the following year, Mark also came up with the musical notation system. From his experience playing percussion, and reading music notes, he would take the songs opening drum fill, or musical roll, and write the notation down on the label, or jacket. This would save time by always remembering exactly where the rhythm begins. Mark would explain "This also had a double positive effect by eliminating the constant scraping of the stylus back and forth on the beginning note, or beat, to lessen 'que-burn.' It provided me a proven system of flawless intro's. If mixing records smoothly were to be of any significance in this industry, it seems I found the fundamental backbone." Mark associated with musicians and learned fundamental techniques to identify triplets, rolls, and fills that made the notation system work. He goes on to explain his matched pattern theory: "Various sixteenth notes (inside one beat of a 4/4) can be broken down and identified as, what he calls: triplet 'cov-er–slips', triplet 'slip–cov-er', and four 16th 'railroads.' "Also…one of the most ubiquitous two-beat rhythms in dance music is: a 'cov-er–slip (in one beat) then a simple 8th note syncopated into the next beat. This I nicknamed 'af-ro–cu- ban.' " Another beat can be defined as polyrhythmic 4/4: [1-2-3/2-2-3/3-2-3/4-2-3) is in a class of it's own. It has a 'beat-within-a-beat.' And then there is the classic Latin Clave not be confused with a simple 8th's syncopation, prevalent on the bass drum. These rhythms are constantly present in dance music, and Mark hits it on the head by stating: "it's great when you can mix into a matched pattern on the high hat or a bass line. Matching the patterns can only make mixes tighter, exact…and money." Mark tells us that when he would go to clubs to hear other DJ's, he would pick up on their style, technique(s) and approach. "Some of my fellow DJ's which I adored were: Richie Kayzor, where in 1974 at the famous Hollywood N.Y. disco, he blended smooth, short, exact mixes with clarity." A few years later, Richie would become the DJ that opened 'Studio 54'. Another DJ that Mark revered was Walter Gibbons, at 'Outside Inn', Queens, N.Y. "He looped short breaks and extended them with perfection. I ended up imitating his slip-queing and hand manipulation, along with coping his style of utilizing a 7" record in a jacket, as a platter mat. It worked well, but was clumsy." Mark goes on to tell he traveled to 'Monastery' in Queens, N.Y. (1974) to hear another great pioneer DJ named Paul Casella, then a couple of years later, to Long Island, to hear him at Steve Rubel's 'Enchanted Gardens'. "He was another early master of flawless mixes on the turntables." "Jim Burgess had a classy style, with perfection in long, tight mixes, and the same goes with Bobby DJ Guttadaro. Larry Levan, had a different approach. He relied on the crowd and the 'Paradise Garage's' sound system to take front stage. Breaking hardcore, underground dance was his leading specialty, and the crowd ate it up like ravenous carnivores." Mark goes on to explain "several other DJ's like Danny Pucharelli (Pooch) used certain elements to make music exciting. Danny was great at Slip-cue quick starts, and he was probably the only other DJ I've heard that used 'counter-point' effectively." In laymen's terms, that is using two records, at the same time, but one of them is four, or two, or only one beat behind. "So what I did." Mark explains, "I utilized some of their techniques and styles, and molded them with my own musical knowledge, talents, and principles, to create a pleasant musical journey of my own." Mark explains further: "I always wanted my crowd (mostly straight, white & suburban) to enjoy a night of exciting, diversified, dance music intertwined with the hottest new music, dance classics, and something to take them to another place. I did my best to send them on a trip. A fun-filled vacation for a night." Mark did his best to use, what he calls a 'sandwich' set. Rarely did he spin two instrumental's back-to-back. He would alternate male, then female vocals. If the song is a remake, he may pull out the original, and stick it in somewhere appropriate. "I tried not to get stuck playing too much of one style of music at a time. Between 80's freestyle, House, Disco, Euro-HiNRG, and Dance rock…there was plenty of space and time to mix things up…so I did." Mark ends the point with right on accuracy: "If you stick to fundamentals…you can't go wrong. Great sets of music filled with smooth mixes and diversity, understanding the 'tone' of your room, be kind to everyone, put love in your heart, try to comprehend energy levels, and you'll always have a good following, and a fruitful career." In 1988, at the age of 35…Mark retired from the business. He felt he should step aside, and let the younger DJ's take over the reins. He will, on occasion, perform 'live' with turntables and vinyl records. Mark now lives near the ocean, in the South Florida town of Jupiter with his wife and daughter. Career: 1973-1975 Inner Motions (S.I., N.Y.) 1975-1976 Vegas Disco (S.I., N.Y) 1977-1978 Cathedrals (S.I., N.Y.) 1979-1980 Tuts Disco (S.I., N.Y.) 1981-1983 Gazebo Disco (Brooklyn, N.Y.) 1982-1988 Pastels (Brooklyn, N.Y.)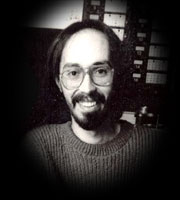 John Morales is one of the pioneers of re-edit and remixing. Starting in 1977 he was one of the first who was also responsible for the history of the re-edits and remixing. John Started to make Acetate remixes from 1977 to 1981 mainly on Sunshine Sound. He was editing at home with his TEAC 71/2 and a box of razor blades and splicing tape for endless hours. John says"I can still see the 100's of edits zoom by everytime I play the tape". Thanks to the publicity of that work John got his first mixing Job. His first two mixes makes him famous: "Universal band-Dance And Shake Your Tambourine" and the classic "Inner Life-I'm Caught Up"(featuring Jocelyn Brown). Thanks to Greg Carmichael & Patrick Adams who gaves John a start he kept working for the next 10 years mixing and producing many classics and underground hits. Here is in John's own words the story about the history of his work: Back in 1975, after being a DJ for a few years in local clubs in the Bronx, I realized that I wanted to make some of the records I liked to play – records in the 3-4 minute range – last longer in time. It was then that I got my first reel-to-reel tape recorder. I learned to edit tape after many hours of trials, experiments and errors. In so doing, I became an expert on how and where to cut the tape. After doing edits on some records and making them longer, I realized that I could achieve the same thing by mixing parts from different records. Thus was born the basis for my medleys.   After making Deadly Medley I, I realized that what had made it so unique also made it difficult to dance to. It was impractical for club use, something which became quite obvious from the looks I would get from the crowd when I played it. While the mix sounded great and the multiple edits made it special, it didn't work in the club. Back to the drawing board for me. I decided I wanted to do medleys that had a steady flow, just like blending records on turntables. So, next came Deadly Medley II. While it had a few multiple edits, I started to concentrate more on maintaining the flow of music while retaining the structure of a medley. Finally, with the completion of the Village People and Love And Kisses medleys, I got it right. Not only was I able to create a 10 minute-plus medley, but I was also able to construct a seamless flow of music from one song to the other. It got to the point where, if you didn't know the music, you were almost unable to tell you were in another song. I Finally Got it. The re-edits of single songs were soly intended to make the songs longer. Introducing breaks from other records also made them more appealing to clubs. I'm grateful for those years when I spent countless hours in my living room, learning how to edit and how to pick and select the music I would use. I believe that all the time I spent doing my Sunshine mixes was my education and introduction to the world of real mixing and remixing. So, by the time I was doing my mixes and remixes, I was also able to do my own editing, something that almost no other mixer was doing at the time.  Many people are credited with medleys which, if you trace them back to their Disco roots, are loosley based upon my Deadly Medley I. I'd like to think that my medleys and re-edits were the inspiration for the many that followed, as well as the many editors who followed. John Morales….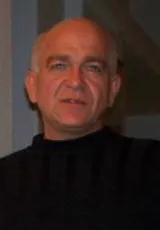 Charlie Anzalone Written by Bernard Lopez Charlie Anzalone, the Buffalo, New York Disco DJ known as Captain Disco who spun at Fridays and Saturdays, speaks to DiscoMusic.com about the Disco era in Western New York state.
Charlie Anzalone interview written By Bernard Lopez of DiscoMusic.com From Disco's roots in large cities like New York, Los Angeles and Miami it quickly spread to other areas not typically associated with the nightlife and music scene. One such place was Buffalo, New York, which besides being near Niagara Falls has the dubious distinction of having hosted the world's largest Disco event ever in 1979. One of the DJ's who participated in this massive event was Buffalo's own Charlie Anzalone a. k. a. "Captain Disco." Charlie Anzalone's Early Years. Charlie was born in Buffalo in 1953 and was a big fan of 50's and 60's music till the Disco bug bit him in the early 1970's. He explains that during this era the music at clubs or bars was provided by a Jukebox and later by radio DJ's who would talk between songs while working with only one BSR turntable and playing Soul 45's. The concept of a Disco DJ with two turntables had not yet appeared. In fact some bars would have a drummer accompany the music. This was the era of "Uncle Sams" which was a chain of nightclubs akin to McDonald's fast food. Charlie recalls that around 1973 he became friendly with the staff at a club called "Runners" which he frequented. One night they asked if he would like to play a record and he agreed. There was only one turntable so one had to talk between records. Charlie played a 45 of the Beach Boy's "Help Me Rhonda," but when it came time to do a voice-over he choked and he couldn't get any words out. Lucky for him most of the people there were drunk and hardly noticed. About a year later in 1974 he stopped by a small place called "Melanie's" to visit his friend who tended bar there. Almost the exact same thing as before occurred although this time with life changing results. The person who had put together the sound system asked Charlie if he could spin some records for him while he took a break. Charlie obliged and started playing things like the Ohio Players and other funky tracks on the two turntables. A little later a man walks up and asks Charlie if he is the DJ to which Charlie says yes. It turns out that man was the owner and offered him a job to spin records at $25.00 a night plus free drinks and all the woman he could meet. A nice piece of change in 1974 and an experience that simply whetted his appetite for spinning at the big clubs that were just starting to open in town. In 1975 a new club called The Fifth National Bank opened and he landed a spot there making $35.00 a night segueing between two turntables-no beat mixing yet. It was at this club that he starts to make a name for himself and within six months finds other club owners trying to woo him away. Back in New York City one of Charlie's life-long friends named Marty Angelo was involved in this new trend called Disco. Marty had managed such groups as The Grass Roots (Midnight Confession) and later would host one of the earliest Disco television shows called Disco Step By Step(TM). It was Marty that first told Charlie how DJ's in the "Big Apple" were now mixing between records using two turntables to keep everyone dancing nonstop. So Charlie went to New York and visited such clubs as Adam's Apple and The Loft and listened to the early pioneer DJ's. He was blown away by what he heard and wanted to be able to do the same so he went back to Buffalo and through trail and error figured it all out. To make things easier he would glue a 7 inch 45 rpm record to an unwanted LP so that it was easier to handle and mix with since the 12″ single was not widely used yet. None of the other DJ's there had experienced "beat mixing" and this gave Charlie a distinct edge over them for the time being. Initially, Charlie played mostly "Top 40" material such as the Bee Gee's "Nights On Broadway." However, he enjoyed the "black" sound that was being played on the radio and he started to incorporate it more and more into his playlists. Artists like BT Express, Fatback Band and others. Charlie was one of the few well known DJ's in Buffalo that had the freedom from the club owners to play a more black sound which can be rather difficult to do outside of the large cities. Other DJ's were not as lucky since some club owners did not want them to play too much of what they called "nigger music" since it would attract a black crowd to the clubs. This is quite different from today's music scene that is, although not perfect, more tolerant and accepting of minorities and different cultures. (Please note that the above racial remark is not the opinion of Charlie or I, but simply the recounting of a sentiment by some people of that time) One of the first 12″ singles that Charlie played was "More" by Carol Williams on Salsoul Records. Up until this point Charlie had been buying all his records so Marty told him to write the record companies and have them send him promos. Not only do they do that, but in turn he helps to break new product in his market and even distribute it to other area DJ's. In fact Charlie calls the late Ray Caviano of TK and later RFC Records his mentor and a very special friend. On top of this, Marty gets Charlie into Eddie Rivera's IDRC (International Disco Record Center) record pool in New York City around 1977 giving him even greater access to new music before other area DJ's. I asked Charlie if there was a lot of competition between DJ's and he said that their common goal was the music and to get paid more by the club owners who seemed to try and keep them down. He makes an interesting observation saying that early club owners were simply saloon owners not nightclub owners and that Djing was the only job they couldn't do. In other words they could tend bar or wait on tables if they fired the bartender or waitress, but couldn't play the music if they fired the DJ. It seemed as if the DJ was always being pushed around even though he was the star of the show along with the music and that some owners always resented that fact. Charlie is quick to point out that he had a big ego and didn't mind having it stroked. He would often walk in late through a crowded dance floor while they cheered him on much to the chagrin of the owner. Friday's and Saturday's Disco Café After his stint with The Fifth National Bank Charlie set his sites on a new mega Disco that was opening up called "747" since it was fashioned after the inside of a 747 airplane. After about a year there he had a battle with the owner in the sound booth one night and quit. He later moved on to one of the first clubs to feature mainly funk, and R & B music called "Friday's and Saturday's Disco Café" run by Ron and Nick Paolini who unlike many owners knew the music well and were heavily into black music. He made $50.00 a night, which was at a time when a new car cost only $3,000. He stayed there till about 1979 and then moved on to "Sgt. Pepper's" and then later to "Mulligan's" which was a small place located in downtown Buffalo as opposed to the others, which were in the suburbs. Mulligan's was the hangout for such celebrities as Rick James and O. J. Simpson. At around the same time in 1979 Charlie went to a Billboard Disco Convention in New York with Marty Angelo. This was when Disco was at its peak and really jumping. While there they met with the person who ran the Buffalo Convention Center named Glenn Arnette who told them of his idea of creating the world's largest one day Disco event. All the proceeds were to go to The United Way. Apparently they were having difficulty getting things off the ground so when Charlie and Marty came back to Buffalo a week later they sat down with the promoters and started getting talent from all the Disco labels since they knew all the contact and promotions people. In short time they were able to get such names as Gloria Gaynor, Edwin Starr, The Trammps, Musique, Fern Kinney, Ednah Holt, The Raes and others. Now they needed DJ's and they were able to line up such legendary names as Bobby "DJ" Guttadaro from New York, the late Mike Lewis from L. A., Wally MacDonald from Toronto, John Ceglia and finally Charlie Anzalone of Buffalo, New York. Between live acts, each DJ performed a forty-five minute set while perched on scaffolds thirty feet above the crowds. The show proved to be a success having sold seven thousand tickets in advance and another seven thousand the day of the show. All told more than 14,000 Disco fans from around the world jammed the Buffalo Convention Center to dance their asses off. It went down in Disco music history as the largest one day Disco event and called the "Woodstock" of Disco by Bobby "DJ" Guttadaro. Both he and Mike Lewis couldn't believe the huge turnout especially considering that it wasn't held in a large city like New York or Los Angeles. An interesting sidenote is that the Wall Street Journal in 1978 reported that Bobby "DJ" Guttadaro was one of the first Disco DJ's to make a then unheard of $50,000.00 a year. During the late seventies Charlie would make frequent pilgrimages to New York City to buy records, but more importantly to hear his favourite DJ's like Larry Levan and others. He recalls visiting clubs like Infinity and then The Paradise Garage in 1978 for the very first time to attend a Disco Convention and hearing Larry play. Larry's first song over the Richard Long sound system was Instant Funk's "I Got My Mind Up." This was Charlie's first time in a gay club and he had never witnessed anything like it. He recalls people just making out everywhere and even seeing a person "shooting up" inside one of the bass bins while the music was pounding away. It was a culture shock for a straight guy from Buffalo for sure. Besides visiting the clubs he would frequent places like Colony Records for the newest sounds to take back home with him. I asked what was his most embarrassing moment while spinning and he told me of a time a well known recording artist came into the DJ booth with a bag of coke and spilled it on one of the records. After indulging he then mixes into that record which was "Let It Whip" by The Dazz Band and sure enough the record starts skipping because a rock of cocaine is stuck in the grooves! Charlie now resides in Las Vegas and was actively spinning up until around 1996 and still has his eyes on opening a club of his own in the near future. One last note is that Charlie did a remix of Van McCoy's "The Hustle" which was never released. Thanks to Charlie for taking the time to speak with me and share his experiences.
Courtesy of Bernard Lopez Discomusic com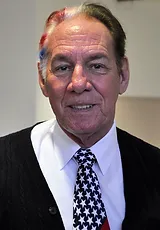 Gary A Baxter Born and raised primarily in Brooklyn New York, with short amount of years in New Rochelle, NY where I completed my High School Years. Soon after that was inducted in the army at 39 Whitehall street, where I spent my basic training in Fort Jackson South Carolina, and then proceeded to Ft. Rucker's Alabama, to complete my schooling as an air Traffic Controller. Soon after that received orders to deploy to Vietnam or which I arrived there in November 1967 down in the Delta with a helicopter assault group and spent 3 tours there in various areas and finally left there in January 1970. Returned to my old job at Manufacturers Hanover Trust which really did not last too long simply because I was introduced to the club music in an afterhours club in Manhattan. While there a song that hit me, which was "Keep on Truckin" Eddie Kendrick's. After that experience, I felt compelled to get involved with the music scene late 1972. It was soon afterwards I quit my job at Manufacturers Hanover Bank as a senior booker and took on a position with a restaurant just next door at 55 water street as an assistant to the manager and to fill in for the DJ when she took a break. The club portion of the restaurant became a club after 5pm and the name was Giraffe. That turned out to be a good decision, because the DJ came into work one night so out of it, they fired her on the spot and told me to get in there and do your thing. That was my beginning. Ironically the next club I did work at was called "Beginnings" in Brooklyn, New York. From there I was recruited to work at the famed Animal Crackers at Hunter Mountain ski resort. I continued there for several years, while also working at the Club "Cadabra's) Brooklyn, N.Y. From there I then produced my first radio show at 92 WKTU New York City. From that point on it just kept on going and played for many special appearances at New York New York, Magique, Les Mouches, just to name a few. I continue playing for radio stations Kiss FM 98.7 and CBS FM 101.1. Played several clubs in the Hamptons: La Plague, Marrakesh, Mimosa Beach Club. Also played at the well know club in Queens "The Arena "The list goes on and on. Recently acquired my master's degree, 2017 Member IDRC record pool, many years from the beginning On staff IDRC – also columnist writer for IDRC Publication – Spinner magazine, events coordinating Also on every mailing list for all major record labels to include secondary records companies. Giraffe Started 1st club as DJ in Spring 1973 Beginnings Nostrand Avenue and Avenue J Cadabra's – 3rd avenue 86th street Bay Ridge Brooklyn, 1st WKTU mix while in this club Oct. 3,1979 Animal Crackers – Seasonal – Hunter Mountain- 518-263-9800, 3yrs Winters, 1977, 1978, 1979, Bear Mountain Resort seasonal winter – 1978-1 year La Plage – 15 Forster avenue, – Hampton Bays –516-729-6929, Summer – 3 yrs, 1977,1978,1979 Mimosa Beach Club – Summer- 2 years, 1977,1978, Marrakesh – Seasonal-Summer – guest DJ- West Hampton, 1977,1978 Browns – 8727 4th avenue, Bay Ridge Brooklyn, 212-745-8258 Crissy T's 7501 New Utrecht avenue, Brooklyn NY. Kit Kat – Bay Ridge Brooklyn Buddies II- Bay Ridge Brooklyn Whispers Again – 9101 – 4th avenue, Bay Ridge Brooklyn, NY 1986- 1988 Bogarts – 9235-4 avenue, Brooklyn NY Bedrock- Bay 13 & Bath avenue, Benson Hurst Brooklyn, NY BE6-9867 Plaza Suite II – 86th & McDonald Ave, Brooklyn NY 1983 Changes, 7110 – 3 avenue, Bay Ridge Brooklyn, NY 745-0748 Lincoln Lounge – 630 Midland Avenue Staten Island, NY Gazebo – Bay Ridge Brooklyn – 1 year TJ Bentleys – Bay Ridge Brooklyn – 3 Years, 1977,1978,1979 La Trapeze – Manhattan Arena – 62-06 Fresh Pond Road, Maspeth Queens – New York – 1979 – 1980 Night Gallery – – Benson Hurst Brooklyn – Sept 1979 Le Moushe – Manhattan – Guest DJ Magique – Manhattan – Guest DJ New York New York – 33 West 52 street, Manhattan – Guest DJ Regines 67- East 59 street, NYC NY – Gues DJ 1979 Uncle Sam's – Long Island -Guest DJ Kopperfield's – Bay Ridge – Brooklyn Cabana – Poughkeepsie New York – 1982 3 ,2 years Holiday Inn – (Rails) 1983, 679 South Road, 462-4600, Poughkeepsie New York – 2 years Circles sports lounge – Shore Parkway ,Bay Ridge Brooklyn – 1 yr. Several Special Fashion shows for Lynn Milano designs, Mother to Melissa Milano actress. Master Mixer for the following radio stations: WKTU 92 FM New York City – 1979 – 2002, 1st broadcast 10/3/79 Continued creating master mixes for approximately 2 years. Kiss FM 98.6 New York City – 1 yr., Special broadcast events, NYC & Chicago Illinois CBS FM 102 New York City – 1 Yr. 2007, special music broadcast pre-mixed tapes, 11/24/04, did several special classic disco prerecorded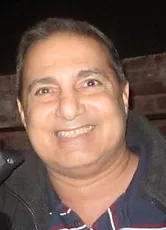 Bobby Viteritti Written by Bernard Lopez Bobby Viteritti, the world renowned DJ of San Francisco's Trocadero Transfer speaks in-depth with DiscoMusic.com's Bernard Lopez. Find out what drives a DJ to create the ultimate atmosphere for his audience and at what price.
Bobby Viteritti Interview Written By Bernard Lopez of DiscoMusic.com
An early 70s photo of Bobby Viteritti in the DJ boothWhat follows is an in-depth interview with legendary Disco DJ Bobby Viteritti who was best known as the house DJ at Trocadero Transfer in San Francisco, California. While making a name for himself on the West Coast, Bobby's roots were in the Long Island suburbs of New York City along with the likes of fellow Disco DJ's, Howard Merritt, Wayne Scott, Roy Thode, Bob Lombardi and others. While Bobby Viteritti can come across as a tough New Yorker and almost appear inaccessible, we really hit it off during our talks and delved into many areas of his DJ career including the why, the how and even his dreams and fears. If you were privy to being a part of his audience then you'll certainly want to get inside his head and find out what makes him tick. Even if you weren't there, you'll want to read on to understand what the hoopla was all about and find out what drives a DJ to create the ultimate atmosphere for his audience.
Bobby Viteritti and the Long Island Sound Bobby Viteritti was born January 29, 1953 in Massapequa, New York, which is a Long Island suburb of New York City. Growing up he was intrigued with audio, electronics and becoming a DJ. He always loved music and derived great joy by coming home from school and playing records on the turntable for his mother as she cooked. He always got on his mother's good side by playing Trini Lopez, Frank Sinatra and all her Jazz records. He said, "I filled the house with nice harmony."
His fondness for music continued to build and expand to other genres. When asked what got him into Disco music he tells me that it was hearing a mix of Love Unlimited on his car radio. He goes on to say, "It was the talk of the town." He knew this was something he wanted to do and pursued it by buying records and making tapes to play for himself and others. He says that there were some DJs doing this already, but they were using carts like in the radio stations so it was pretty restrictive. Turntables gave the most flexibility and room to experiment.
Viteritti's Headin' South Interior of Trocadero Transfer by Bobby ViterittiBobby attended college for about a year and a half and contracted hepatitis A and then B. After getting his doctor's permission to travel Bobby decides to leave New York for Florida in 1973-74 by packing all his belongings into a U-Haul hitched to the back of his car. His parents had bought a condominium in Hollywood, Florida and that's where he would stay while he fixed up and furnished the place for them. Before heading south on I-95 he and his partner decide to stop at Colony Records in Times Square to buy some 45's. He figured that being from New York would give him an edge in landing a DJ spot in Florida so he bought two copies of "Rock the Boat" by the Hues Corp., "Little Bit of Love" by Brenda and the Tabulations along with "Just One Look" by Doris Troy. When he arrived he took those records and auditioned at Keith's Cruise Room in Hallandale, Florida. The club had just installed an elevated dance floor and replaced the jukebox with two QRK turntables. The turntables had no pitch controls, which made it extremely difficult to do any mixing, and he explains "I was banging 'em in and out showing off like a big shot you know. Showing them I could mix" and was hired by the owner to begin four nights a week and was making about $75.00 a week.
Bobby veers off on a tangent with the following, "There was a girl in there, a nice lesbian… and she was playing, but she sucked. You know when I 'dish' people-when I say things like that, I do it for the love of music because if I feel I can do better than the person that's up there trying to … If I could do it I think I should get the chance. If I'm not better than that person and that person is qualified and I try getting the job I'm going to feel like a f*cking fool. I feel bad-you know. That's how I got my job at Trocadero. I thought, I could do a lot better than this… Disco Duck? They're playing Disco Duck at 3 in the morning in an after hours club and then there's a cold ending, and the house lights come on and we all go Woo-uh. The DJ has the right to play for as long as he wants."
Bobby almost lost a nail on his first night at Keith's by trying to slow down a record while performing a mix between "Who Is He and What is He To You" by Creative Source and "La, La Peace Song" by O. C. Smith. The crowd's eyes were firmly fixed on Bobby behind the tables. Mixing was new to them, and Bobby felt strange with all the attention, but he wanted to make the mix happen and did. He says, "They're not looking at a jukebox anymore, they were all looking at me in the face and saying, 'What is he doing up there? Listen, he's got 'em both going together.' Meanwhile, my fingernail is burning and I got the motherfucker in there! My fingernail fell off about three days later, but it was worth it." We are laughing over this story, and Bobby just says to me, "You figure that out."
DJ Bobby Viteritti and DJ Robbie Leslie on the streets of New York CityAgain, Bobby and I go off on a tangent by talking about the art of being a DJ, which he tells me, "A good DJ is-anybody can play records. But, if you get behind a record player, not even a mixer, not even the right speed, but if you assemble something and put it in the right consecutive order-the follow-up song… If you pick the proper follow-up song and have a direction where you can lead an audience, you are good. You're traveling, you're going in this direction, in that direction, you dip and you go up. Now that's number one-that's a good DJ. Number two is if you can mix, if you can mix those two songs together on top of it, you're an excellent DJ. You can even have pauses in it, but it's the follow-up."
The Legends of VinylTM are presented by Strictly Vinyl Events.
To view other sites click here
www.rogie.net – www.traxsource.com – www.renehewittrecords.com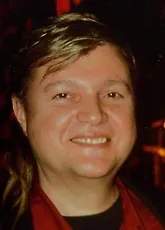 Richard Vasquez aka Dr. Love D.J./Producer.
Richard Vasquez aka "Dr.Love" has been a deejay since 1979 In New York City he was featured in many legendary nightclubs, his career culminating with his own Manhattan club "The Choice." It is remembered as a very important foundation that featured the new electronic dance music called "House". Richard was one of the first to feature artists like Larry Levan. Frankie Knuckles, David Morales, Louie Vega and many more, long before most people ever heard of house music.
When Richard moved to Miami Beach in 1995 he found that the Miami Clubs did not offer much opportunity for the more sophisticated sounds from the New York Dance Music scene, but the hotels, restaurants and lounges were very open to it. Here he began shifting the emphasis of his music skills from clubs to situations and venues that called for a different dynamic. The vibe was about considerations to having the right volume, the right energy, and the most stimulating and varied sounds for that particular time of the day or evening. 37 years of joyfully playing music for people brought exceptional skill to the art of creating soundtracks for entertainment venues in Miami.
The Ritz Carlton South Beach opened with soundtracks exclusively by Richard Vasquez. A one year contract included programming of all their Ipods with 24 hour soundtracks for 5 different areas: lobby, restaurant, pool, lounge and beach-club as well as on site spinning at special events and parties. Other noted residencies include:
The Sunday Soiree at The Raleigh, Nikki Beach Club and Pearl, Aquabooty, Level, Crowbar, Nocturnal ,Kiss Lounge, Tantra, Sushi Samba, Sugar Cane and guest at The Delano, The VanDyke Café, The Vagabond, Aerobar, The Forge, Glass Lounge, Touch, Score, Van Dyke, and many others. Richard is known to be one of the few who can recreate a genuine Paradise Garage experience and is featured at the offical Paradie Garage Reunion parties in NYC and for WMC every year. He is currently featured at Hitomix C-Level party at The Clevelander and resident at Sushi Samba.
His internet radio shows: "Content" on www.radio4by4.com of very current beatz every Friday 3-7PM
The tracks that he has produced and remixed are available for purchase at Beatport, iTunes, and Traxsource as Xaltedtrax a subsidiary of Sheeva Records. Also 2 compilations in the "Producers Collection" for Beatport on Sheva. Every Saturday morning Rv posts a new mix of 80 minutes which can be downloaded in high quality and burned to a CD.
His style is Ultra-Eclectic. You can expect Richard to have the sensitivity to the many kinds of musical tastes a situation may present, as well as sensitivity to volume and equalization issues. Experience with many different sound systems and rooms provide him with the knowledge to make each event most enjoyable for everyone.
The music selections can range from the most recent producers of electronic dance music or the most enduring classics of dance music from all eras. It includes elements of Funk, Latin, Brazilian, Disco, Tech, Jazz, Soul, Afro, Rock and Lounge. It is always fresh and intelligent.
https://www.facebook.com/richard.vasquez.5494
http://www.podomatic.com/profile/richardvasquez
http://www.thechoicerevoice.blogspot.com/
The Legends of VinylTM are presented by Strictly Vinyl Events.
To view other sites click here
www.rogie.net – www.traxsource.com – www.renehewittrecords.com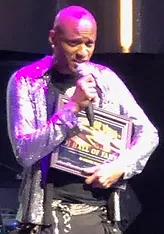 Dwayne was born into a musical family. My Mother "Molly Holt" was the main female backup vocalist on many of the Young Rascals Hit recordings. Including-Groovin (On a Sunday afternoon)-It's a beautiful morning, People just want to be free & How can I be sure. My dad "Ernest Holt"was a member of R&B/ Disco group The Joneses. Who had a big hit in 1974 with Sugar Pie Guy. I am a Second Generation DJ. I bought my very first record in 1971. It was the Motown Classic, by The Undisputed Truth-Smiling Faces. I grew up in Hell's Kitchen Manhattan, listening to radio stations WWRL WABC WBLS and WPIX- Disco 102. My first musical love was "The Sound Of Philadelphia" The Trammps and Mr "Earl Young". Early DJs who influenced me were, WWRL's Hank Spann, Ivan "Doc" Rodriguez. Tony Smith. & Larry Levan. My DJ career began in earnest in 1980. I got a job working at a popular Manhattan Record shop called "Downtown Records" on Worth Street. At the same time I worked on and off at a club called Metro 700, in Franklin Square Long Island. I use to lug 5 milk Crete's of Records on the Long Island railroad from home. DJs from famous clubs were always coming to Downtown Records. One day "Leroy Washington" walked in. I was the person who introduced DJs to new records.
Turns out that Leroy Washington was the resident DJ at Studio 54. We became friends instantly. Every time he came in he was looking for me to sell him new records. I was no stranger to Studio 54. I hung out with Kenny Carpenter all the time when he played there. But I was yet to play there. In early 1982 I started opening up for Leroy Washington.
Then I started getting my own nights thanx to Leroy. I even played many Thursday's and Sunday's for promoter John Blair. Who's parties were the biggest in the city at that time. I played at Studio 54 from 1982 to 1984. In 1985 I started working at The Palladium, also for John Blair. In 1986 I started working at a popular club called "Area". Also doing parties with John Blair.
I have also been a DJ at.. Channel. 80 NY Visage. NY Stringfellows. NY and London Hippodrome. London. Danceteria. NY Metropolis. Montreal Circus. Montreal. Radio DJ at CKUT FM. Montreal. And many other small clubs. I also worked at Billboard Magazine on the "Hot 100" staff. Also in 2003.
I co-wrote a book with Disco drummer and producer "Marc Cerrone". Just last year in 2018 i co wrote another book with "Cerrone". Cerrone and I are currently working on another book to be released probably early next year. Also Did the Hi NRG Documentary.
Chico Starr
My name is Chico Starr.
I started as a DJ n San Francisco from '73-'77.at clubs like the Rendezvous..Windjammer Saloon (Google) and was a founding member of B.A.D.D.A.(record pool) an officer on the board till I left for…..NYC…..April 8 1977 at 12:38 PM I crossed the G. Washington Bridge on my way to Manhattan!
Later that year I started DJing at the Anvil with Richie Rivera n Larry Rosiello..becoming head DJ the following year. For the next 7 yrs I've spun at quite a few discos most notably Les Mouches..12 West..River Club..Regines..Bonds as well as my home club 'The Anvil'! I also provided live on stage hosting duties at Studio 54..Regines..Les Mouche..the Latin Quarter(Broadway) and many more!
Thank you in advance for this platform
The Legends of VinylTM are presented by Strictly Vinyl Events.
To view other sites click here
www.rogie.net – www.traxsource.com – www.renehewittrecords.com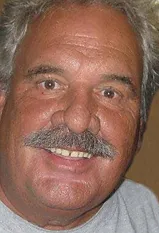 Dj Bob Miro
It was 1973 when the "Music Bug " bit me hard again. I was living in Manhattan and traveling to New Paltz New York to listen to my brother play in a Club called "The Pilgrimage" . New Paltz is about 70 miles from Manhattan and about six months behind the City's music scene. I volunteered to purchase music for the owner of the Club and he agreed to reimburse me. Now the club was rockin' like the NY Clubs of the day. "Blue Magic", WAR, Brown Skinned Blue Eyed Boys and many others of the day.
Then the unexpected hit, my brother got another job that he was waiting for and the owner of the club asked me to sit in while he looked for another dj, You already know the music and the equipment he said. I explained I already had a job but he insisted, only a week or two was all he needed.
A week or two turned into almost a year and I was "Hooked on Music" anyway. When finally I found and trained my replacement I stepped down.
Almost a month went by before another club owner I had met made me an offer. Almost doubled my nightly fee. I couldn't refuse, I was now the dj at "Backstage" a NY style Club at the other end of town late in 1973. Meanwhile I was now traveling down to NYC every week on "Music Day" to pick up all the promos and meeting everyone like Steve Stoff and Bobby Shaw for the latest cuts. Sunshine Sound was always a stop too.
Backstage was a happening club, I was the week-end dj and the during the week club manager. The owner had other obligations so this became a full time job. I had the pleasure of meeting and employing two guys who were attending the College in town. Cory Robbins (Profile Records) became a part time dj and Curtis Urbina (Quark Records) became a bartender.
Backstage featured acts like BT Express, Gloria Gaynor and many other track Artists, but by 1977 the traveling bug bit my then girlfriend, now wife and off to San Francisco we went.
After a few smaller clubs I wound up at what became "Studio West". Studio was a large mixed club that jammed until the wee hours on the weekends. Many an evening I would come out of the club to bright sunlight. What a shock ! The owners of Studio West in 1980-bought and re did a Club in Ft Lauderdale called Auntie Mame's Electric Cowboy. It didn't do very well so they decided to close it and on February 14 of 1981 re open it as "Backstreet" a Club name they already owned in Atlanta. March 1981 they asked me if I wanted to move to Florida to play at this Club if the clientele liked what I did musically. April 1981 I came to play for nine nites, my audition, and see if I liked the Club and the clientele liked me. It was Great !!, I Loved the Club and they loved me.
The offer was made by the owners and in May of 1981 I started playing full time at Backstreet. The rest I'm happy to say is History !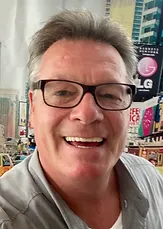 DJ Randy Easterling My DJ career began at age 15 in December of 76, at Starlight (1) teen disco in Huntsville, Alabama. After playing there for over a year, I had often heard of a place called Moody Mondays (1.1), I garnered a fake ID, and began going there to hear resident DJ Robin Saccuzzo, we became friends and soon I was working his off nights. I also heard of another club called Canebreak in Huntsville, where Bobby Knight was the DJ and looking for a DJ to work his off nights. By the end of my junior year in high school I was working 7 nights a week. (In Alabama you can work in a bar as an entertainer at 16 but no alcohol consumption) In 78 I was introduced to Hunter Thomas (2) who was DJ at After Dark (2.1), an upscale "Super Disco" who was a musical mix genius with a master's degree in music! He trained me on bpm, music theory and technique. Myself, DJ Bernie Smith (2.2) and other DJs in the area would take trips to Backstreet Atlanta to hear legendary DJ Angelo Solar (2.3) and would return to practice and recreate the mixes as many DJ' s in the south did! In the fall of 78, Hunter handed over the DJ position at After Dark to me. In 80, Pat Patton from Patricks (3.1a/b-3.2) offered me a Head DJ position and a two-record deal to record and press my mixes that included "The Jackson's Medley" and a 15-minute "DJ Mix". A year later, in 82 I went to Panama City Beach, Fl and worked at two clubs, Spinnaker 2 (4) and Studio 98. In the winter of 82.I moved to Los Angeles to work at Club Le Chic (5)on Silver Lake Blvd when resident DJ Fred Taghipour retired. While in Los Angeles I also played at Fantasia (5.0) with DJ Pebo Rodriguez,and at Chez Moi (5.1) in Beverly Hills with DJ Elton Ahi. In 83, Tito Acosta (5.2) called me toaudition at Limelight (5.3 – 6.0) when DJ Bobby Anderson was retiring. After two years of being Tito Acosta's backup DJ at Limelight Atlanta and working in various capacities at the club including production and lighting support,I eventually earned the spot ashead DJ. This position garnered a lot of attentionwhilewinning several DJ of The Year Awards from Dan Miller's Dixie Dance KingsRecord Pool and a spot as a Billboard Reporter. As a BB Reporter I got my first break back into the studio(6.1-6.10) with my mixofPaul Parker, "One Look Was Enough" for Tom Weisser's Dice Records and it climbed the Billboard Dance Chart in February of 87 to Number One! This in turn led to other mixes including, Lisa, "Doin It"and Steven Paul Perry, "Under The Latin Moon,"Celi B, "I Can't Let Go," and many others. Shortly after Limelight Atlanta closed in September 87, I partnered with Noel Aguirre and Eduardo Falquez to start HotMixProductions(6.11-6.13), adance music mixed program service provider which was played onvarious P-1 radio stations across the country every Saturday night. From 88 through 96,I worked in Atlanta at Sneakers (7.0), Club-D (7.00-7.8), Petrus(8-8.4), Club Berlin (9-9.5), and Club Anytime (10-10.1). In 1996, I performed at the Summer Olympic Games in Atlanta at the Earthlink Olympic Pavilion and went on to Europe and toured at various ski resorts through the Swiss Alps andcontinued doing guest appearances at The Joint-Hard Rock Hotel and Casino-Las Vegas(11), Backstreet-Atlanta(12), Limelight-New York(13), La Escollera-Cartagena, Colombia(14), La Boom-Cancun, Mexico(15) and L'Esprit-Montreal, Canada (16). Record Pool Affiliations: • 1978-80 Atlanta Music Pool, Dave Smith -Director • 1980-96 Dixie Dance Kings, Dan Miller – Director • 1982-83 Southern California Disco DJ Association, AJ Miller – Director • 1983-90 Billboard Reporter, Sharon Russell – Dance Chart Manager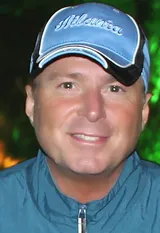 DJ Bill Hallquist Bio – July 2, 2015 ——
DJ Bill Hallquist has been entertaining dance crowds in the United States and internationally for most of his life. Beginning professionally in 1979, Bill has kept them dancing relentlessly, for more than 35 years. Bill is a Billboard Magazine Dance Chart reporter, for almost 30 years, contributing in determining the chart positions and success for countless club hits over the years. Billboard Magazine has been widely recognized as the most important music trade magazine in the world. Based in South Florida, Bill has DJ'd and held residencies at many of the biggest and best clubs, including Club Space, Twilo, Crobar, Nocturnal and (1235)Mansion, as well as the legendary Copa clubs in Ft. Lauderdale and Key West, and the amazing Sea Monster in Ft. Lauderdale. Around the U.S., Bill has DJ'd countless parties and events in cities that include New York, Los Angeles, San Francisco, Houston, Washington D.C., Boston, Fire Island, among others. Bill is currently the head DJ/VJ at the hugely popular Village Pub, in the heart of Wilton Manors, Florida. Bill has DJ'd many White Party and Winter Party events in Miami, and has DJ'd at four of the official White Party's, at the beautiful Villa Vizcaya in Miami, recognized as the crown jewel of circuit party fund raising events. Over the last decade, Bill has toured many times and developed large followings in places like Brazil, Argentina, Mexico, Colombia, and Panama, often playing for crowds of thousands, or more. Highlights include DJ'ing several times in the São Paulo Pride Parade, the largest such parade in the world, with an estimated 3.5 million people in attendance, and headlining the annual Sound Of London event in Sao Paulo, with recording artist Flo-Rida, with an estimated attendance of 35,000. Bill has received many DJ awards from various publications and organizations, and has even had a DJ award named after him. In December of 1995, he was inducted into Dance Music Authority Magazine's DJ Hall Of Fame. He is a member of N.A.R.A.S., (National Academy Of Recording Arts And Sciences), The Recording Academy, which hands out the Grammy Awards each year. Bill has produced or remixed many dance music projects, and is co-founder and president of Studio 1 South, a project-recording studio in Miami, specializing in dance music production and remixes.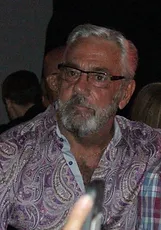 Howard Merritt. Written by DJHWM1. New York & California Disco DJ / Remixer / A & R Man (July 4, 1951 – Present) Howard Merritt started playing music in 1972 in New York. First major job was a club called "Flamingo" which was the greatest gay club to date. Also played at the Saint, the Ice Palace, the Cockring, River Club, the Sandpiper, the Pavilion and other smaller venues. Also was one of the first DJs to travel from city to city. Also played at Dreamland in San Fransisco and Reveleations in Los Angeles.
Left New York in the late 1980s to move to Key West to play at the world famous Copa and then moved on to manage that club. Worked there for 13 years. I have since retired from spinning and now am a general manager at a club in Fort Lauderdale called Elements.
During my years in New York I also worked the Casablanca (New York) office in promotion and in the A & R department until they closed the label. I worked with Paul Jabarra in the studio along with other producers at Casablanca Records and also did two remixes for Sylvester while in San Francisco.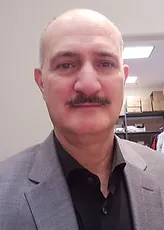 Rocky Lavorata I guess my parents knew that at the early age of 3, that how much I loved music. They always found me glued to the radio dial at any hour of the day. Then one day when I was 6, my grandmother who lived next door to us, brought over a trumpet that my dad used when he was young. As soon as I put it to my mouth, and blew, we heard loud & clear sound. My parents freaked out. I learned to play by ear using my parents record collection. My first music I learned; Herb Alpert & the T.J. Brass. Then I dabbled into Jazz & pop music. In the 70's there was a lot of Rock Music which I liked. And then around 1974, this new sound of music started. You could dance to it, but then it was jazzy & R&B mixed together. I loved it. It was MFSB – "Sexy". Even before, It was Isaac Hayes – "Shaft" which changed the game. THE CLUBS My first visit to a disco was at the age of 16 around 15 minutes from my house. Chason's LTD. There a met a DJ named Rob May. He was Italian-American, like myself and was very welcoming. He invited me to the DJ Booth & showed me the whole set-up. That night changed my entire life. After a few times playing on the equipment the nights he worked, he offered me a few nights to play in September 1977 to fill in a spot of a prior DJ. It kind of came easy to me segwaying from song to song. The rest was history. In the summer of 1979, I went on vacation with my mom and sister to Calabria, Italy. There I met a distant uncle that owned a Disco right on the beach called Club Tam Tam. He knew I played here in the states & asked me if I wanted to play there for the summer. The crowds that came were an International pick from all over the world for vacationing to sunny Italy. Being a lifelong Washingtonian, I deejayed from the suburbs of D.C. to the backyard of the White House. The list of clubs include: 1) CHASON'S LTD (1977-1980) 2) Tam Tam Club Italy (Summer 1979) 3) MICHELLE'S (1980-1981) 4) Crystal City Underground (1980) 5) PISCES (1981) 6) ELAN (1981) 7) J&B's BIG APPLE (1981) 8) LUCIANO'S (1981-1982) 9) NUMBERS (1981-1982) 10) THE PIER (1982-1983) 11) THE LOST & FOUND (1982-1983) 12) CAFE MED GEORGETOWN (1983) 13) TRACKS DC (1985-1988) 14) DAKOTA (1987-1988) 15) THE FIFTH COLVMN (1988) 16) THE VAULT (1988-1989) 17) DANCERS (1992-1994) RETAIL & RADIO During the years of 1978 to1986 I worked in local record stores as a sales clerk and was responsible for 12" Dance Departments at Waxie Maxie's & Harmony Hut Record Stores. In 1981 I had the chance to be a Broadcast Engineer for WKYS-FM Radio, NBC in Washington, D.C. I was a Board operator during live studio broadcasts and worked in the news editing room. Live on the air with Donnie Simpson, Jeff Leonard, Candi Shannon & Kevin James. Then did some schooling at Omega Recording Studios for a bit. In 1983 I did work for C & M One-Stop Distributors as a Merchandise Buyer & Responsible for inventory control of music records & CD's. At the end of the 80's, I found myself working for Music Masters DJ Services taking a break from clubland. We played music for weddings, reunions, theme parties & corporate events. I started my own part-time company. Beyond Beat Music Services* as well, to play music at all format events & music editing for clients of mine. NOW During these 38 years I've done substantial research in the music industry – developed charts and provided feedback information for Record World Magazine, Record & Tape LTD, VA/DC Record Pool, About Music Record Pool, OMAP Record Pool & 12" Dance Records. In my spare time, I do music editing & recording for various people in the dance world. Ballet, Jazz & Modern. I can't forget my Disco people as well…forever. I am a member of The Legends of Vinyl & proud of it. MUSIC; this is what I'm ABOUT. Still currently working on a DJ Data Base spread sheet which lists dance music from 1935 to the present. I have been comprising this since 1980 and world like to publish as a book for the next generation of dancers.since 1980 and world like to publish as a book for the next generation of dancers.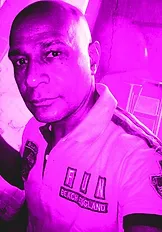 Tony Carrasco
Usa Connection:New York/Miami/Chicago European Connection:Milan/Zurich/Berlin/Ibiza Club DJ/ Record Producer/ Remixer / Songwriter
Booking as Guest Deejay / Jet Set-House & Adrenalik Electric Rhythms! New York City's Tony Carrasco is an international dj/music producer who has risen in the prominence international global dance scene for the past 25 years. Born and Raised in Lower East Side Manhattan, and a graduate student of the High School of Performing Arts, TC decided in his second year in University(Queens College,Nyc) to travel to Europe and thru a hook up by Judy Weinstein,TC never looked back.
Tony Carrasco in Europe is considered the ITALODISCO GODFATHER, for his amazing success and musical legacy in Italy, Europe and throughout the World for developing ITALODISCO and well as an important role in developing HOUSE MUSIC.
He's DJed Internationally along with World-Class DJ's & Headlined Major Global Parties:
Tom Novy(Germany),Erick Morillo(Usa),Deepswing(Usa),Terry Hunter(Usa) Boris D'Lugosch(Germany),Jellybean Benitez(Usa),Teri Bristol(Usa), George Morel(Usa),Jamie Lewis (Switzerland),Grant Nelson(UK), Oscar G(Usa),Ralph Falcon(Usa),Derrick May(Usa), John Acquaviva(Canada),George Morel(Usa),Junior Jack & Kid Crème(Belgium),Jaydee(Holland),Paul Van Dyk(Germany) Djaimin(Switzerland),Mr.Mike(Switzerland),Sir Colin(Switzerland), Mad Mark(Switzerland),Kluster(France),Pino Arduini (Switzerland), Frankie Valentine(UK),Major Boys(France),Ivanno Bellini(Usa), Aston Martinez(Switzerland),Dani Konig(Switzerland),Dj Tonic(Switzerland), Mas Ricardo(Switzerland),Dj Tonka(Germany),Dj Antoine(Switzerland), Terri Bristol(Usa),Jesse Saunders(Usa),Alex Natale(Italy),Don Carlos(Italy), Marco Trani(Italy),Claudio "Mozart" Rispoli(Italy),Mirco Esposito(Switzerland), Juan Sunshine(Switzerland),Dj Tatiana(Switzerland),Steven Stone(Switzerland), Tony Wilson(Usa),Linden C(UK) & Franco Moiraghi(Italy)etc.
World's Most important Clubs/Events where Tony Carrasco has performed as Guest Dj: Winter Music Conference (Miami),Love Parade (Berlin),Street Parade (Zurich),DC10(Ibiza),D!Club(Lausanne),Take5(Biel), Bolgia(Italy), Vivai (St.Moritz),Pravda(Luzern),Oxa(Zurich), Pascia(Rimini),Shocking Club(Milano),Limelight(NewYork), E-tvrdjava Festival(Serbia),Scala(Berlin),Amnesie & Studio 54(Milan)!!!
International Countries where Tony Carrasco has performed as Guest Dj: Usa,Spain,Turkey,Germany,Switzerland,Austria,Serbia,Macedonia, Poland,France,Denmark,Ibiza,Argentina,Holland,Puerto Rico & Italy.
Experimenting with soul funk disco electronic sounds, Tony Carrasco Co-Produced & Co-Wrote his first worldwide underground club hit "Dirty Talk-Klein & MBO", which helped shape the global house sound!
Tony Carrasco has produced, written and remixed for many USA and European record labels and has now started his 2 imprint labels "Multitraxmusic(Soulphonic house)/Multitronix( Tech house)" which focuses on releasing quality house music in collaboration with a host of new artists,singers,musicians, producers,remixers and djs.
The Legends of VinylTM are presented by Strictly Vinyl Events.
To view other sites copy and paste the below URL www.myspace.com/tcarrasco www.twitter.com/tonycarrasco http://tonycarrasco.podomatic.com/
To view other sites click here
www.rogie.net – www.traxsource.com – www.renehewittrecords.com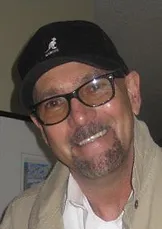 Joseph Carvello UPSTREAM MUSIC GROUP, INC / JOEY CARVELLO Pres. /Owner
Strategic Consultant / QB Radio Promotion
Billboard Magazine Disco Deejay Of The Year / Boston 1978 FB Group Admin : That's Disco Before Travolta
UMG facilitates and / or embellishes the coordination and the harvesting of Radio Airplay for Independent Labels, Writers /Producers, Artists and Managers.
Here's what we can and do:
If a Manager or Artist needs to "jumpstart" a record at Radio in order to motivate the Label they are signed as well to prioritize the Record / Act at Rhythmic / Top 40 / Rock or Alternative Radio UMG will lay out a roadmap of Radio Stations that are within the format and most likely to have a positive response and will consider working the Record into a category for airplay. Once the list of Phase 1 targets are identified UMG will use its credible influence and Radio Promoter contacts to get the Record enough Airplay in order to read the Records potential . If the Phase 1 airplay returns signs of "hit potential " a Phase 2 will be executed which will be a more "aggressive " Radio Promotion campaign.
Should an Artist / Manager or Investor has an unsigned Artist and wants to get a Label deal or increase the value of a Record / Artist UMG will put together a similar campaign as described above .
UMG budgets according to what the client requests and what UMG needs to facilitate the Client. We always consult our clients with their best interest in mind. UMG is not a "cookie cutter" operation.
JOEY CARVELLO
This native Bostonian is one of the true game changers in Record Promotion . In 1989 the CEO /President of Atlantic Records hired Joey as Sr. Director of Dance Music. Doug gave Joey the tools he needed to " break some records without guitars in them ". Joey did in a big way his Atlantic promotion discography includes, #1 DANCE RECORD / MULTI PLATINUM ROBIN S "SHOW ME LOVE "
#1 DANCE MUSIC / GOLD and Licensed in the US BINGO BOYS " HOW TO DANCE"
#1 DANCE / SALES EN VOGUE "HOLD ON "
Joey had the foresight to sign MARC ANTHONY in 1991. Louie Vega and Marc collaborated on the classic single " RIDE ON THE RHYTHM "
In 2001 Joey was presented with the opportunity to show his "right stuff" when TVT Owner Steve Gottlieb brought Joey in as VP of Promotion. Needless to say Joey's performance at TVT is what legends are made of. Under Joey's leadership TVT broke every record for an Independent Label. By executing Joey's unique Radio Promotion approach TVT harvested over 2.5 million total plays. TVT broke the album sales for an Independent, over 3 million sold!!!
Joey led his Staff in "breaking " the following multi Platinum Act including eventual "superstars".
PITBULL, LIL JON and THE YING YANG TWINS.
The monumental and competitive success by TVT was the subject of numerous Major Label Promotion and Sales Meetings.
In 2006 Joey left TVT to start UPSTREAM MUSIC GROUP. Joey continues to work with LIL JON and PITBULL. Additional clients have been and *are Upstart and Independent Labels, UNIVERSAL RECORDS, ATLANTIC SPECIAL OPS , WARNER BROS, * Superstar Producers , Michael "Smurf" Croombs ,*DANJA and Superstar CEE LO GREEN.
UPSTREAM'S associated Alternative and Rock Marketing and Radio Promotion Company is LAND SHARK PROMOTION. LAND SHARK clients include, CHICKENFOOT, FIVE FINGER DEATH PUNCH, THE DIRTY HEADS, RUSH and SMASHING PUMPKINS.
Joey continues to consult CARVELLO MUSIC MANAGEMENT. CMM represents every Major / Indie Label as a Music Consultant in MEMPHIS, GAINESVILLE, ALBANY and MIINNEAPOLIS.
Joey is Executive Producer and Partner of UPSTREAM / STRICTLY RHYTHM which is a World Wide Independent Label under the Strictly Rhythm umbrella.
The Legends of VinylTM are presented by Strictly Vinyl Events.
To view other sites click here
www.rogie.net – www.traxsource.com – www.renehewittrecords.com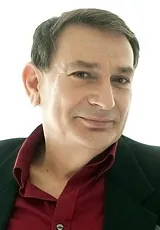 Bill Kelly Driven by an intense passion for music and a pioneering spirit that has kept pace with the cutting-edge for nearly four decades, few individuals have had as meaningful and lasting an impact upon the dance music industry as DJ Bill Kelly. His humble beginnings in 1972 as a DJ at Warehouse VIII in Miami, FL, placed him squarely at the forefront of a movement as it poised to sweep across the nation. With the birth of disco, Bill introduced many artists to their first audiences, helping launch the careers of performers who have gone on to become household names. As his career flourished, his many awards and accolades set the groundwork for the business ventures that would transform the industry. Named 1980 Miami DJ of the Year by Billboard Magazine coincided with the launch of the Flamingo Record Pool and receiving multiple Gold and Platinum Recording Industry Association of America Sales Awards for their efforts with artists including Donna Summer, KC & The Sunshine Band, Depeche Mode, Madonna, Eminem, Pink, Missy Elliot, Trick Daddy, Outkast and C&C Music Factory. Yet none of these achievements could prepare him for what would come next. Beginning in 1986, and currently running for 28 consecutive years, Bill is the Co-Founder and Director of the Winter Music Conference (WMC), the largest dance music convention in the world. What began as an industry event for DJs, Music Producers, Record Company scouts and venue promoters, WMC now brings over 1.2 million people to Miami for the largest gathering of Dance and Electronic Music performers, industry professionals and an overwhelming international audience. Now considered the close of the main tourist season in Miami Beach WMC generates over $250 million in taxable revenues for Miami Dade County, earning Bill the Key to the City of Miami Beach, induction into the Dance Music Authority Magazine's "Hall of Fame" and a Life-Time achievement awards from the DJ Awards given in Ibiza. Through WMC, Bill has introduced the next generation of talented performers to mainstream audience, assisting with launching the careers of Danny Tenaglia, Oscar G and many other DJs. Bill continues to received global recognition for the industry shaping impact his career has had upon electronic dance music. Accepting invitations to perform at influential dance music destinations, his performances include WMC Surfcomber Pool Parties on Miami Beach, UMF's VIP arena, headlining performance at Club Amnesia in Ibiza, Spain, cutting edge contemporary music sets at Cortes in Sardinia, Italy and cementing his position at the forefront of tomorrow's breaking trends, a 2011-12 set at IPM in Roma (Rome, Italy) inspired IPM to confirm future dates in 2013 and 2014. 2013 has seen his performance in all four Grassroots Festivals of Music and Dance; Virginia Key-Miami, Shakori Hills-North Carolina, Trumansburg-New York and the fall festival also in Shakori Hill-NC October 10-13, 2013. He also was a guest speaker in July at the IPM Conference in Roma, Italy in which he spoke about; Successful Ecosystems: The Netherlands, ADE and 25 years of Dance Music. His performance July 12, 2013 at the Gay Village – Via delle Tre Fontane Roma with Pagano (UK) – Manuel Rotondo (ITA) – and Bill Kelly (USA) as Special Guest left over 5,000 people screaming and shouting for more! LINKS for additional information: Email: djbillkelly@gmail.com Bioagraphy: http://www.djbillkelly.com/wp/about Facebook: https://www.facebook.com/djbillkelly Twitter: https://twitter.com/djbillkelly Youtube: http://www.youtube.com/djbillkelly Music on Soundcloud: https://soundcloud.com/djbillkelly Music on Mixcloud: http://www.mixcloud.com/djbillkelly Facebook Public Figure: https://www.facebook.com/GodFatherOfFun Skype: http://www.skype.com/djbillkelly WMC Email: bill@wintermusicconference.com WMC Website: www.wintermusicconference.com WMC FB: https://www.facebook.com/wintermusicconference WMC Twitter: http://twitter.com/wmctweets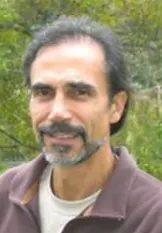 Rich Conte It was 1972, I was 18 years old, I heard about this club not far from where I lived in Brooklyn called Dr. Feelfunnys, where different type of music was being played, so my buddy John Fraumeni (who also became a DJ )and I , went to check it out.
I remember waiting on line to get in, and hearing this awesome, driving funky beat coming from inside and seeing people dressed differently than you'd find at a typical rock club. This memory of standing at the edge of the dance floor, looking at Richie DJ creating this incredible vibe on this packed dance floor with people just having the time of of their lives is imprinted on by brain forever. Oh, and one of those dancers on that dance floor way back then was this cool dude named Bacho!!
I stood there for the longest time just taking it all in. I knew in my bones at that moment that I would be a DJ. As did my friend John. There was a small car service right next door to the club where this guy Jerry sold 45's that were being played next-door; that was the start of my record collecting Odyssey. I became obsessed with tracking down music of that was played in the clubs.
With this growing collection of music John and I found out about this club in Queens called Community Gardens. So we went there one night and the same great vibe was happening there as well. We found the owner and told him that if he needed a DJ to give us a call; well a few weeks later we got a call and we were off and running as DJs. We played on two Thorens turntables and a homemade mixer. Community Gardens would get top Acts of the day like the Stylistics, Harold Melvin and the Blue Notes etc. and the resident band that would play one night a week was Calhoun. A tough decision for me was to turn down an offer by Calhoun to open their club Rumbottoms in Florida, I was touched by the offer as we were really close, but I wasn't ready to leave New York. What always struck me as the most vital part of the scene was that everybody was SO into dancing and that's what drove me to want to continue to find music and play. I somehow found this little record store in downtown Brooklyn where a guy named Walter Gibbons worked (not sure if that was before, during or after Galaxy). We started a long friendship and from there I found my way to Colony Records on 48th Street in NYC and hung out there on Sunday afternoons along with a bunch of other DJs listening to Ronnie Cole's play the latest 45 that came in that week. When Ronnie played a song that we all thought was hot, a feeding frenzy ensued and we would literally climb over each other to get one of the few copies of that song that they had sent him, knowing it was going to be the hit in the clubs that week. It was the beginning of a great camaraderie that I knew was my tribe.
I have the fondest memories of playing in Queens and felt truly welcomed by the other DJs, Tony Centerino, Jenny Costa, Paul Casella, Jackie McCloy, Stan the Man, Jimmy Yu, Johnny Ace, and on and on.
At some point Jenny Costa asked me if I would be interested in working a night at Butterfield One which previously have been The Monastery which Paul Cassella I had totally rocked. I said " Sure, playing where Paul played, wow!" While all this was going on, John and I parted ways as DJs (stayed on as best of friends for life; he has recently passed on), John going to a club called Speaks in Long Island and I staying at Community Gardens and Butterfield One. We reunited to open a club in Brooklyn called Prism on Fort Hamilton Parkway and 86 Street. At about the same time I was asked by resident DJ Mike Pace to play a night at this classy club called Hadaar in Staten Island, it was a hotspot, so I gladly jumped on the opportunity. I started out playing Thursday nights which was Latin Night and the band every Thursday was none other then the great Tito Puente! What an honor!
From my gig at Butterfield one I met this promoter Richard Nader who asked me if I'd be interested in getting involved with this project he was working on which was going to be billed as "The World's Biggest Discotheque" in Madison Square Garden,. How could I not jump on that opportunity? I asked DJs Johnny Ace and Tony Ciotti to join me on that ride which they did. From those early days at Colony Records I got invited to be in the first record pool, 99 Prince Street. Again at home with my tribe. Some of my most fondest memories was meeting up with a bunch of DJs in those early days and making the rounds at the record labels. It was always great fun (and a great lunch) to hang out with my close friend David Todd at RCA records. _I also loved to hang out with him at the Adam's apple where he played.
At that time, I also played one night a week at Reflections- the former Ginza. Another highlight was getting a call from Glee the manager of Reflections and the Copa asking me if I could fill in for Al Garcia at the Copa one New Year's Eve.
I was also doing a night at a club in Long Island at that time called Vamps. After this, I took a job with Meteor Light and Sound as a rep and consultant. I liked their lighting controllers but my favorite mixer of all time is a Bozak.
After all the twists and turns in my life, what remains constant is that when I hear music it is always as a DJ and I am forever grateful for that.
" Lastly, I would like to thank Luis Mario for having the vision, respect, love and wherewithal to keep what we all have done alive by creating the Legends of Vinyl. I am forever grateful to you my friend, so glad you're out there and so glad our paths have crossed!"
Peace and love my brothers and sisters!
The Legends of VinylTM are presented by Strictly Vinyl Events.
To view other sites click here
www.rogie.net – www.traxsource.com – www.renehewittrecords.com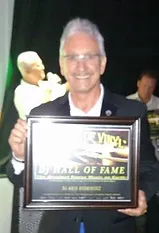 DJ ARIS ("The Stranger") how he's often called by his onetime colleague Frank Knuckles.
Aris begun Playing at "House Parties" (home Parties) on the late 60's in Bogota Colombia making the most talk about Gigs, by just selecting the tunes and changing one good song to another, on a one basic Turntable Stereo Component.
At the end of 1969, he had the opportunity to visit two very popular Clubs "The Heaven" and "The Circus" in Downtown Village, New York City where he witness a person in a little room passing records from one turntable to the other, not leaving any spaces between songs, using a box called "MIXER", the Uninterrupted music was called "CHANGING" and the operator "DISC JOCKEY", the little room was "THE DJ BOOTH".
After listening to most of all the great DJ'S of that time in the Manhattan District, Francis Grasso, Bobby "DJ" Guttadaro, Larry Levan and Tom Savarese to name a few.
Aris learn the techniques and effects of not only programming and mixing but the great knowledge of breaking new music. That is one of the greatest part of the art of deejaing.
By developing this skills he earned his first gig at "DIRECTOIRE", an upscale French club. Then, "REFLECTIONS" an underground club in the middle east Manhattan where later he became the resident DJ. It is Important to mention that "THORENS" turntables were used in most of the clubs (Technics 1800 or 1200 were not here yet) the "SLIP-MATTS" were DJ hand made with billiard pool table cloth.
The only Vinyl available was LP"S 33 1/2 and 45 RPM Singles. The 12″ Long version and the BPM'S were not available yet. the very first 12″ ever released was "fly Robin fly" by Silver Convention.
Became a member of the first record pool in the U.S.A. The "NEW YORK RECORD POOL" at 99 Prince Street Gallery. With a line up of members like, Walter Gibbons, Larry Levan, Frank Knuckles, Luis Mario Orellana, Eddie Rivera, ETC.
Between '73 and '74 "DISCO" music was born and Aris was breaking new artist like MFSB the great sound coming out of Philadelphia, he was playing at this Upscale French club name "LE TWINKIE ZONE" where he was non-stop breaking class acts like: Labelle with Lady Marmalade. You Are The First The Last My Everything-Barry White. Shame, Shame, Shame-Shirley & Co. Doctors Orders-Carol Douglas. Honey B/Never Can Say Goodbye/ Rich Out I'll Be There-Gloria Gaynor which was the first "MIX LP".
Manuel Perdigon, a copilot from Avianca Airlines who was a customer at the club and a big Fan, connected Aris with two young entrepreneurs from Acapulco Mexico, Eduardo Cesarman and Rafael Villafane. They were building a new club and looking for a break-through DJ for the grand opening of BABY'O, the Club that started THE REVOLUTION Of The Dance Clubs Around the country, it became the most talked about venue for years to come.
By October 1977, Aris Arrived to prepare the opening of BABY'O for the upcoming season, he got there 3 months early. The purpose was to learn and see what was happening in the famous Acapulco's night clubs. Also, to direct supervise and coordinate the Installation of the light and sound system accordingly to his specifications.
It was a big surprise to see that the DJ'S were very good Programmers but they did not show any "MIXING" Skills at none of the best clubs around town. DJ's like Genaro Arguello at "CHARLES CHILE", The very own Nonos at "LE JARDEN" the veteran Hugo Velasco at "BOCCACIOS" and Luis Ortega at CARLOS "N" CHARLES.Those were by then, the best dance clubs.
When BABY'O finaly open the "MIXING" was not very welcome by the Acapulco club goers, because they were use to the pattern of Interrupted sets of 4 to 5 songs with different music formats something like this: some Rock, some Disco, some Latin, Ballads and Mariachi and then repeat all over.
But when the younger crowd from Mexico City and other cities around the country came to BABY'O and felt "that" New York atmosphere, they went crazy, they love Aris style how the music was presented and his mixing techniques.
He created and started the revolution of MIXING music non stop all night long. The opening night with a great light show. The famous Champagne parties. The Introduction of the BOZAK mixer. The use of three TECHNICS 1200 TURNTABLES. At BABY'O Aris also helped organize and develop the first association of the Mexican Discotheque Disc Jokeys.
By the end of 1979, Aris had an offer to perform as a musical director and DJ for Televisa's "FIEBRE DEL SABADO" the first dance TV Show and at "VALENTINOS" Club at the famous Zona Rosa in Mexico City at this two venues he Introduced HIGH ENERGY and EURODISCO music.
In 1981, he opened "TABANOS" a club at the Sheraton Hotel in Cancun. And by 1985 "CHRISTINE'S". About the same time he started his own business "BEAT BOX" a record store dedicated to Dance Music and DEEJAYS, Introducing and representing REMIX services like: DMC, DISCOTECH, DIRECT HIT, X-MIX, ROCK "N" BEAT. He also was the first to introduce and help establish "HOUSE" Music.
He organized and directed in 1991 the first Mexican DJ conference with guest DJ'S Including Claudio Yarto, Luis "TheBart" Montes De Oca, Benji Solis and the creator of house DJ Frankie Knuckles.
At this conference, Aris Introduced TECHNO-TRANCE music, that was a derivation of a few different styles of upbeat "HOUSE".
He also has being a pioneer in the Introduction of PROMO ONLY since 1992.Best and most efficient monthly music compilation, that covers all the basic music formats for any Disc Jockey or professional in the music Industry.
P.S. ARIS would like to extend the most sincere thanks and appreciation to GOD our creator, all the true DJ'S that has passion and loves music as an art, and everyone that in one way of another touch my life and helped me through the good and bad times. You know who you are, keep the faith, God bless you all, it has been a great journey.
I started in 1978 in a club called The Abbey, which was one of the hottest clubs in Old San Juan back then. Shortly after that, San Juan, San Juan discotec opened up and I opened for them.
I became their resident DJ and did guest spots in other clubs like Otello, Stars (which was on the Penthouse of the Atlantic Beach Hotel).
Shortly after that, I moved to New York City in 1980 and had my first audition at the Ice Palace where Frank Houlihan was the DJ at the time. He hired me for Friday nights. Right after that, I joined IDRC with Eddie Rivera and started working with him in the clean up campaigns and 98.7 KISS FM. I played the Ice Palace and a club called waves, on 64th St in Manhattan, where I met Jimmy Nunzio aka Jimmy Peanuts.
He was the manager for Crisco Disco and then I started working with Frank Corr, Danny Tinaglia, Chep Petibone & Freddie Maldonado (aka DJ FM) at Crisco Disco not long after. I played there until it closed in 1987. I did a few guest spots before starting at the Crisco Disco at The Paladium, a club called Manhattan, Studio 54, the Underground and at Bonds International for IDRC.
I met Tony Gio at the Crisco Disco. He hired me to play at the Copacobana. I played there from 1981 to 1989. I moved back to Puerto Rico shortly after that and did a few more guest spots in Old San Juan.
Retired for awhile. I came back to NY in 1996 and was able to do a few guest spots with DJ FM on Cyber Jam and Pre-Party radio.
I am currently working on a small production of House music.
The Legends of VinylTM are presented by Strictly Vinyl Events.
To view other sites click here
www.rogie.net – www.traxsource.com – www.renehewittrecords.com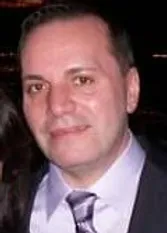 It all started a Saturday night, I was out with friends on Queens Boulevard back in 1973. My friends decided to go home but .I decided to stay out. I walk down the street there was a club the golden chariot so I built up the nerve to go inside , don't forget in 1973 the drinking age what is 18 so I went inside and the DJ was playing music it was the greatest music moment of my life so I built up the nerve to go to the booth to talk to the DJ his name was Paul Cassella the Great Paul Cassella From that point on I was on my way to this beautiful music career from there Paul went to the monastery so I worked for him at the Golden Chariot for a few weekends after that I went to the Monastery with Paul from there I met so many great people I can't even begin to recall all of them. so I am so now going to give you a list of the clubs that I worked, The Golden Chariot, Monastery, Sound Machine, Elepha's, few parties at the Copacabana which is a lot to say what happens there was crazy, Lemon Tree from 1987 to 1992 from there I went to work in Florida Fort Lauderdale where I work for a Publishing Company where they make the Chicken Soup series for children. Stayed in Florida till 1997 came back in 1998 and met my beautiful wife Mary. I am a proud father to my son Thomas and wife Lauren and my beautiful granddaughters Elora and Julianna. I went to work on Park Avenue as a concierge and stayed there to 2017 from there I met my cousin John and we founded the company which was Cure Cancer with Music. Org. I also did concerts with Jenny Costa and did side clubs with John. I will try to give you more there's so much to say including LOV which I have been doing shows for the past year and half. The name of my show is The Sound Machine Hour. A few more names to enter Jimmy Yu worked with me at Elephas .Thanks to Jenny Costa who I mentored at the Monastery and so much more. And my greatest gratitude goes to Paul Cassella. Thank you for opening the doors to my career. Thank you lov for giving the recognition to all the first tear DJs which I am a part of. Tony Cintorino
Adrian Santos
1970-1976 -Mobile DJ – Various events- Private Parties New York City Club Fantasia- Queens, NY
1976-1978 San Francisco-Val Halla Disco Fulton & Masonic St.
1978-1980-DISCO BOSTON-San Jose, Ca.- Club built and owned by myself and 2 partners.
1980-1985-SILK'S DISCO- Emeryville, Ca.- Legendary Bay Area Club Entertainment Director & Head DJ 1986-1987-TROCADERO TRANSFER-San Francisco, Ca.
1987-1988-Studio 47- San Jose, Ca. Billboard Reporter
1980-1986 KDIA AM-1980 First Bay Area Urban Radio Mix Show-"SATURDAY NIGHT SILK'S PARTY" KMEL-SATURDAY NIGHT MIX SHOW- GUEST MIXER Gold Record- Tom Tom Club LP. Billboard #1 Plaques-Art of NoiseBeatbox Skipworth & Turner- Thinking About Your Love
Former Owner- STAR RECORDS-San Jose, Legendary Vinyl DJ Store – Billboard Founder- Only1house.com INTERNET HOUSEMUSIC STATION LIVE DJ HOUSE MIX SHOWS DJ'S FROM THE U.S. AND EUROPE 5 YEARS & COUNTING.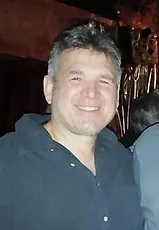 Lewis A. Martineé. Producer, songwriter and disc jockey based in Miami, Florida.
Lewis reached number one on the Billboard Pop Charts, and has had multiple records reach top ten. Martinee received Billboard Songwriter of the Year as well as BMI Songwriter of the Year. In addition to founding the girl group Exposé in 1984, he also wrote and produced all songs on its first two albums, Exposure (1987) and What You Don't Know (1989). He also contributed to the group's third effort, Exposé, in 1992.
Martinee has also worked with many other artists of note, producing, writing and or remixing tracks: including Ricky Martin, Enrique Iglesias, Celine Dion, Company B, Arika Kane, Jermaine Jackson, Sequal, the Cover Girls, Debbie Gibson, Vanessa Williams, Pet Shop Boys, Son by Four, and Elvis Crespo, among others.
His contributions to the nascent freestyle music movement in the mid-1980s contributed to its popularity, which continues to this day.
DJ Martinee has been doing a dance music radio show programed all over the world with top ratings.
Studio albums Exposure (1987) What You Don't Know (1989) Exposé (1992)
Compilations Greatest Hits Master Hits The Encore Collection: Seasons Change Exposé's Greatest Dance Mixes Dance Mixes
Singles "Point of No Return" "Exposed to Love" "Come Go with Me" "Point of No Return" (re-release) "Let Me Be the One" "Seasons Change" "What You Don't Know" "When I Looked at Him" "Tell Me Why" "Your Baby Never Looked Good in Blue" "Stop, Listen, Look & Think" "I Wish the Phone Would Ring" "I'll Never Get Over You Getting Over Me" "As Long as I Can Dream" "In Walked Love" "I Specialize in Love" "I'll Say Good-Bye for the Two of Us"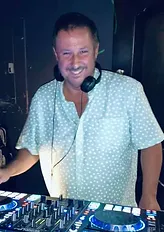 Ralphie was influenced by music at a very early age. Growing up n Brooklyn Nevi York he listened to The Beatles. Led Zeppelin, Grand Funk and Deep Purple. He taught himself the drums by playing cardboard boxes along with records until he got his first set of real drums at 12 years old. His desire to be in a rock band grew stronger in his teen s until he discovered Barry White, The Trammps and early r&b disco music. Back then disco music was only played in clubs with limited radio play except for crossover records like THE HUSTLE by VAN MCCOY BAD LUCK by HAROLD M.ELVIN AND THE BLUE NOTES and GET DOWN TONIGHT by KC and the SUNSHINE BAND. There was a club DJ RICK COSCIA who worked at a club called THE PENTHOUSE in Brooklyn who sold 8 track tapes of the music he played at the club. The tapes were called "HEAVY and Ralphie got a chance to listen to the music when his friends would get to wash their older brothers Cadillacs. He got his first peak of nightlife when he snuck In to a club called SPEAKEASY on Long Island, New York, He was instantly blown away by the atmosphere that the music created And the DJ who controlled it. It was that night he stood by looking in the DJ booth and watching the DJ play and mix. When the Dj asked yea what do you want Ralphie said nothing just looking then this really really hot chick came into the booth and starting hugging the DJ. When I turned around I saw a sign in the booth, it said "music by Peter D'Agostino. I was floored! The Trammps were performing at the club that night and when the DJ announced them the chick left and I said "hey you know we have the same last name? He said really and we discussed where we grew up, I was 15 at the time and Peter must have been in his twenties so we chatted a bit and then he says, can you do me a favor? I said sure, he gave me the keys to his car and said behind the drivers seat there are some records can you go to my car and get them. He said it's the white Cadillac outside right by the door. So now I got the DJ's car keys and I tell the guys at the door I'm getting something for Peter so when I walk outside I look and I see a triple white 1973 Cadillac Coupe De Ville with Tru Spokes. I walk up, open the door grab the records turn around and start walking back in. As I'm walking I look and there is a line to get in the place. So many beautiful women on that line and here I am a young 15 year old kid stepping right to the front of the line and the bouncers pushing everybody pout of the way to let me thru. Making my way back to the DJ booth Peter was not there that's when I had a chance to really look around and I was totally in awe of everything , the equipment, the sound the lights and then Peter comes in and says thanks cuz. It was at that moment he knew he wanted to be a DJ. Since his experience at Speakeasy he started collecting disco records instead of the rock albums he had been buying. At that time he had a BSR turntable and being freshmen in high school his major was electronics so he bought another BSR turntable along with a small microphone mixer and began to practice mixing records together. He would make 8 track tapes and sell them to all his friends older brothers for S 8.00 bucks each It was from those tapes that one of his brother's friends "Buttons" says we hang out at this place called The Drift Inn on Coney Island Ave. This Saturday we are having a party I want you to play stop by there beforehand to have a look. About 15 minutes later I walked there as it was not too far from my house the place was open and I asked for the owner, told him who I was and he said the booth is back there. I got to the booth and it was like I was a pilot getting in the cockpit of a 747. I saw 2 Technics 1500's and a Clubman mixer with a headphone jack! He turned everything on and I played some records that were on the shelf. I remember them exactly, Down To Love Town, Midnight Love Affair Lap, Donna Summer Spring Affair Lap and a 12" of Classic's Love Song. That Saturday night was the start of working in the club world as he was hired to play every Friday and Saturday the pay was 50 bucks a night and free drinks. It was at The Drift In he polished up his skills as a turning point was when this guy comes to the booth and says hey your playing good songs but you should mix them a little better as I see your going from fast to slow. He said take everyone of your records, get a stop watch and time each one by how many beats there are for 15 seconds, then you will know have a better flow by going from the slowest to the fastest. This was the same time when Rick Cosia released I think it was Heavy # 7 and it was the first tape he di that was mixed by beats and when I heard that I could not contain myself. You have to understand how this to be was now an artform and it was not only what you play but how you played it. It was the spring of 76' and The Drift Inn was packed every Friday and Saturday, I sold tapes out of the booth started making friends with tons of chicks as they all thought I was cute , hey I'm just 16 and these girls were 18 and up. I was in heaven. 2001 ODYSSEY HE took off on a Saturday night to attend a family wedding. After the wedding he ended up at another Brooklyn club called 2001 ODYSSEY where ho was introduced to the DJ CHUCK RUSINAK and the two hit it off. Raphe was 1mproaaed with how Chuck controlled the crowd and Chuck was impressed with Raphine's knowledge of sound systems. Chuck invited him back to the club during the week as Odyssey had local bands that would perform Chuck offered him a job as an alternating DJ working Wednesday's and opening / closing up for Chuck on the weekends Since Odyssey was a real club Raphe took Chuck up on his offer and started working there in the spring of 77′. Little did he know at the time this would change his life. During the spring of 77' Chuck had showed him the article in New York Magazine " The Tribal Rights To Saturday Night" The cover was some pictures taken at the club the year before and the article was a story about this guy who was a great dancer ( read the article) now the Odyssey did not have the colored floor it was actually a metal floor , you can see it in the Tribal Rites images as there is a reflection of the dancers coming off the floor. Chuck said that for the movie they were going to add some lights in the club and they had already been filming all over Bay Ridge. So the last scenes for the movie were to be filmed at the club. So Chuck says, "you should come by" as the club was closed for 1 month for the filming. I remember turning the corner and seeing trucks, cameras, lighting equipment, trailers with cops blocking off 64th St. Once I told the cops that I worked in the club I had to wait for someone to let me in. But I had to wait because they were filing a scene in the front of the club and it happened to be the scene where Travolta and Stephanie walk out of the club after they win first prize. The cameras were pointing at the Odyssey entrance and they kept re doing it I think 4 or 5 times before I was let in. Once inside I walked to the DJ booth and noticed that there was a new area with brand new plywood. I look and see opts a lighting area and there were two controllers and another with a push button mechanism. Chuck comes up to the booth and now I'm overwhelmed by all the cameras and crews of people and Chuck smiles to me and says watch this. Look out on the floor. Now cause of all the equipment blocking it I never noticed the new lighted floor which when I looked out of the booth had nothing on it as they kept all the equipment off of it. At first it just looked like a white sheet but when chuck turned it on I almost had a heart attack. I could not believe what I saw as back then discos had spot lutes, strobes and other small lights and this was truly amazing. There was also some added pin spots ion the ceiling and 2 helicopter lights that spun around. Now seeing this all was a lot to take in as I never saw a movie being filmed before. The Chuck brought me to an area in the back of the club where two guys were serving food. We sat and ate and that's when Chuck said this is really cool right? I remember chuck having on the silver vests that the bouncers and staff used to wear, it like a cross between a Stark Trek shirt and the shirts they wore in the movie " 2001 A Space Odyssey" so Chuck explained that he was in some background shots filmed by the door and on the dance floor that filming was done during the week before but they needed him in case they wanted to re shoot. Then he says wanna meet Travolta? SO we went up to the DJ booth and on the way you need to enter from the stage and I remember as I got closer there was this guy with a white suit sitting in one of the bar stools on the stage surrounded by a table that had makeup on it and he was reading a script while they were patting his face. Chuck says hey John how you doing, Travolta says, tired I hope we don't have to reshoot , Chuck says no problem if they have to and then he says John this is Ralphie he is the other DJ I told you about. Travolta puts the script down looks at me and says in a timid voice how are you? I said fine, I never saw a movie being filmed before and he says after a while you get used to it. Now all of this to me was in slow motion as now that I knew who he was the first thing I realize is this guy cut his hair for the movie. His hair was just like mine. SO I said to him" I would think that your going to use the same accent you use in Welcome back Katter. He says yep, if your going to be around please feel free to let me know if something I say doesn't sound right. Now I got this dumb look on my face and I said OK. A few minutes after that they wanted to re do the shot of him running out of the club which I saw then filming when I got there. Then I hear extras! Extras! So Chuck takes me to the door and now the director is setting up the shot, you stand here, you two stand here talk to each other then he points to me and says you and her ( another extra) face her, put your hand on the wall stand closer and talk to her, when John comes out with Karen they will brush by you, once they do I want you to turn around and look up at the camera and then go back to the conversation ( just a quick glance) I remember having to re do that shot 4 or 5 times. So I said t myself looks like I'm goanna be in a movie! That's cool so I stood until 2 in the morning but had to go to school the next morning. I only got to come back down to the club one more night as I had to work after school and by the time I finished that I was too exhausted to do anything. The next time I came down was when they were filming the dance contents scene where Travolta had the white suit and the bandages on his face and they danced to More Than A Woman. You have to remember that when they start shooting ascend all the same people need to be in the same places. I remember that dance scene was shot from 4 different angles and when they came to use one of the angles again they look on the tape and that's how they get everybody back in their original places. One of the extras disappeared so the director says OK you on action walk from the stage to the door stand there look natural and just watch the dancing. So that's exactly what I did. After the filming was over were are in December 77' and the Brooklyn premier of the movie was at The Oceana Theatre in Brighton Beach Brooklyn. SO now Chuck shows me the flyer one night and says everybody's going this should be really cool and I say yea I cant wait then Chuck says you can't go. I said what do you mean? He says you need to be at the club for the after party who is going to Dj? At first I was disappointed as I wanted to see myself in this movie but I could always see it another time. I can tell you that at that time nobody ,not the film crew, actors or anyone involved with this had ANY idea of what was to happen next but I can truly say that my life officially changes on December 16th 1977. That night I get to the club and its pandemonium, cops, fire trucks, news vans, barricades and hundreds of people filled the streets. Once I got through all that and made my way onto the club more chaos awaited as there were crews everywhere, soon as I walked in the DJ booth to turn the system on I looked up and had 20 people asking me 60 questions all at once, who are you, when does the club open, are you an extra?, smile , can you pick up the headphones like your doing a mix, that sort of stuff. Then I turn up the music in the club and they had a dedicated lineman from the company Lite lab to work the lights he introduced himself and started showing me how the lights work. Then they opened the doors and within 10 minutes you could not walk anywhere. I remember these news reporters from channel 2 4 5 7 9 and 11 ( no cable back then) all doing live remote from different areas of the club as they were interviewing patrons and other. There is a tape of this that exists and I'm trying to get my hands on it as I saw it like a year later , Chuck had it and I remember one of the reporters interviewing these two girls in the club that night and they asked then what they thought of the movie and they said it was really great but opt portrayed Brooklyn girls as cheap and we are all not like that. After that night you couldn't get in the door, lines around the corner. From this Chuck opened a 2001 in the Sattler Hilton Hotel, in Manhattan in early 1978′ So Chuck left the Brooklyn club to DJ in the city club while Ralphie took over the Brooklyn club. By that summer everybody went to 2001.It was along with 54 the most famous club in the world and soon he was offered a slot on New York radio station WKTU's 3 hour Saturday night mix show STUDIO 92. A lot of people who did not live in this time don't realize that once Madison Ave and mainstream America saw the movie everything was disco, pants, shirts, haircuts, lifestyle and pretty soon the backlash started. It got so bad that having anything to do with disco wasn't cool and after the overexposure Ralphie moved on and took his first post 2001 job at a club called Blossoms in Staten Island in late 1980 THE 80'S From there it was over to HADDAR, and then SCARLETS all Staten Island clubs which were very successful and by 1982 he was spinning at ZACHARY'S for a short stint. 1983 he played at THE ROOFTOP in Manhattan and it was around this time that he became interested in the recording studio. Ralphie entered a contest sponsored by TOMMY BOY Records, it was to see who could remix the single PLAY THAT BEAT by Globe and Whiz Kid. Ralphie had been doing edits on his reel to reel and put together his mix which came in second place behind DOUBLE DEE and STEINSKl's Now while playing at HADDAR `Ralphie met TOMMY MUSTO and TOMMY SOZZI who later became known as the DYNAMIC DUO. They both used to come to Odyssey in the early days when Ralphie played their but they were never introduced, even though they were from the same neighborhood. By summer 83′ Musto and Sozzi were often guest DJ's on WKTU so when Tommy Boy Records had another contest Ralphie, Tommy M and Tommy S. got together to produce the winning mix medley of Tommy Boy's best records. That mix appears on TOMMY BOY'S GREATEST BEATS CD. LP as well as a promotional 12.. just for DJ's. By the mid 80's Raphe worked in some of the best clubs in Brooklyn like, CITY SCENE and PROMOTIONS which was the largest club ever in Brooklyn. With his popularity skyrocketing in 1985 he was asked to DJ at another club that became a Brooklyn legend CLUB B which had one of the best sound systems anywhere, Artists like D TRAIN, PHYLISS NELSON.DIVINE. LISA, ALICIA and COLONEL ABRAMS all performed there. The club had a nice two year run and By 1986 he did guest appearances at some of the best clubs in Long Island and Queens like 231, SPEAKS and AVANTI. In 1987 Ralphie got a job working at CICCO Productions doing edits for the label. Cicco was in the same loft as NUGROOVE and FOURTH FLOOR RECORDS and by this time he had re edited LARABELL• ICAN'T STOP and GAUCHO•DANCE FOREVER which were big club hits.1987. Most of 1988 was spent DJing at one of the most successful clubs in Brooklyn history PASTELS. Everything from old disco to freestyle to house was mixed together to the very same people that had gone to 2001 10 years before. THE 90'S In 1989 he went into the with fellow Brookline Lenny Dee ( no relation) and produced OUTAKES for Fourth Floor records. The Ep hit the RECORD MIRROR charts in England and Ralphie flew overseas for the first time with Lenny to DJ in London at HEAVEN. After seeing the acid house scene in the U K. in its infancy he returned to the stales and went back in the studio again with Lenny to produce OVERDOSE by MAJOR PROBLEMS for NU GROOVE ,That Ep was played all over the underground pirate radio stations in the U.K. and was licensed in six countries. A few guest DJ spots followed at THE REDZONE and THE PALLADIUM In New York. In mid 1990 Ralphie's next trip to the studio was with other DJ friends Anthony Mannino and Dennis Pino that led to his biggest record of all "THE REALM by PARADISE. INC featuring CHANTAL which is one of the most sampled records in TECHNO history. By 1991 Ralphie had established himself as an international DJ and record producer touring Italy, England, France and Germany. By now after every trip overseas he would hit the studio and this time he and Lenny Dee produced another ground breaking EP called ENGLISH MUFFIN. Those tracks are licensed to over 75 compilations worldwide and changed the face of techno music by merging U K. jungle breaks with the elements of the Belgian New Beat style. More projects were to follow in between weekend flights Europe like THE COLOGNE SUMMER EP for Le Petit Prince Records and the remixes of another European smash TRANSFORM by TRANSFORMATION. Soon after Raphe started MENTALITY RECORDS in 1995 and had 5 releases licensed to various compilations around the world. By now he had played major raves allover the Europe like ENERGY 94′ in Switzerland POWERPLAY in Belgium, REZZURECTION in Scotland, HELLRAISER in Holland as well as clubs like ULTRASCHALL in Munich, CLUB U.K. in LONDON, THE REX CLUB in Paris, COCORICO in Italy THE ROXY in Amsterdam and TRESOR in Berlin, and then started getting booked in ASIA at NARCISSUS in Bangkok. Ralphie has been interviewed by magazines like FRONTPAGE, RAVELINE, GROOVE and TEN DANCE in Germany, OUTSOON and CODA in France. His DJ sets have been simulcast on radio stations all over the world and he appeared on the first interactive CD ROM called "AUTHENTIC,THETECHNO REFERENCE'" his music and interview appear along with CARLCOX, LAURENT GARNIER JOEY BELTRAM ,JEFF MILLS MISS DJAX, and DERRICK MAY. As the 90's came to a close he needed a break and with the birth of his son Matthew started a career in the financial industry THE 2000'S The attacks of September 11th ended that and by years end 2001 he was asked by friends of his he had met 10 years earlier in Holland to work for a company they started. The name of that company was UDG which was Ultimate DJ Gear. This was the first company to introduce soft DJ bags for traveling DJ's We had all the big name world DJ's carrying our brand which we started the U.S. division right out of my basement, we used commercial property I owned to put 40 foot sea containers on and we shipped everything UPS as we introduced the company to America at the 2004 Winter Music Conference. By 2005' EVERYBODY had a UDG bag. 2006 changed everything as vinyl was disappearing being taken over by CD's I remember we had given the first UDG CD case to Carl Cox and we met back stage at Ultra that year as he helped us introduce the CD line. In 2007 the distribution was picked up by a company in California which I started to work for. By 2008 the economy went into recession and that was that. In 2010 some friends wanted to throw parties strictly for all the old school people in Brooklyn, Joe Bookie, Ed Dilollo and Joe Curo started the Buddies II parties. Buddies II was a club made popular in the 80's where Joe Bookie managed and Eddie D DJ'd First the parties were small and then got bigger and bigger. Soon the parties were in other clubs in Staten Island as well as Brooklyn. now Tito Ramirez who I met back in 1981 when I played at Blossoms and who DJ'ed after me at Pastels in 1989 along with Janice got together to Prestige and they throw events all over Brooklyn and Staten Island. In 2012 I was approached by someone asking me if I wanted to DJ at a club that was opening In Brooklyn. At first I was hesitant but after a few phone calls I went down to this new place. It was called Aqua Blu, it was a restaurant with a dance floor and a DJ booth and ironically it was in the very same building where in 1990 we recorded THE REALM as it was a recording studio back then. I took the job at Aqua in the summer of 2012 and by August we had the place packed on Saturday nights. This is where I came full circle as I started by career in Brooklyn back in 76' and now I'm back in the same neighborhood after the whirlwind of the disco and European trips to DJ as well as the record productions. Aqua Blu was a unique club as the sound system was really good and I was playing the very same music to the very same people I had played for almost 30+ years before. The Aqua Blue experience wasn't just a place people could go to hear old disco, as most places that played that format played all what I call stupid disco and the 5 songs of doom. Born To Be Alive, I Will Survive, Heaven Must Have Sent You, This Time Baby Grace Of God. Not at Aqua, although I did play This Time baby but It was a remix version that John Morales did, same thing for any old disco track I always played the newer remixes that a lot of Dj's did not have only us old school guys who keep in touch plated these. I would play songs like La La Peace Song, When The Fuel Runs Out, My Love Is Free, Run To Me, My Baby's Got ESP A lot of pre Saturday Night Fever music and the people ate it up. Sadly Aqua Blu closed last July and we just had the reunion and it was nothing short of breathtaking as all the Aqua Blu people come to expect music excellence and not the crap. As of this article being written 2015 is shaping up to be a nice year, we had the Saturday Night Fever Celebration ( I choose to use celebration rather then reunion cause everybody is throwing a reunion today) which was really cool and coming up I have guest spots at places like Aura in Long Island, The Pastels Reunion ( where I played in 87' to 89') And some one off parties where I will host and honor fellow DJ's Dan Pucciarelli and Danny Cole. I'm told by my UK manager that we are in the middle of setting up a tour of the UK in late summer as well as Italy. At this point the music business had been very good to me as I was able to have 3 careers first the 2001 (Saturday Night Fever experience) all the music I produced as well as getting to DJ all over the U.S. Europe and Asia. Then this last part which started with my residency art Aqua Blu. But I could have never dome any of this if it wasn't for the people who came out all these years and supported me wherever I went and it's amazing how I still get that very support from all my local friends who came to Aqua Blu religiously every Saturday and that allows me to keep the music alive .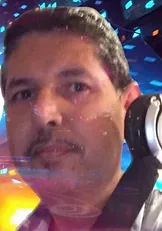 DJ Eddie Serrano's Disco Profile In the summer of 1975 at 17 years old I saw a DJ playing music at a school yard. It was the first time I ever saw a DJ playing music, his name was Apache, and we became good friends and are still friends today. On one Saturday night that same year, I was invited to a house party and there I met a very creative DJ, his name was Tony Garcia. After hearing him I knew I wanted to be a DJ, he was ahead of his time and had a great following. We became good friends for years. He now runs his own record company called High Power Records; his brother who is also a good friend of mine is called Mickey Garcia which also has his own record company called Mic Mac Records, he is also an excellent DJ. 1975 – I started spinning records as a mobile DJ. I played at numerous weddings, graduations, sweet sixteen's, etc. I was a mobile for about 3 years. My first record pool was called Disco Den on 125th Street Harlem. 1977 – While still being a mobile DJ, I got an opportunity to play at my first club it was a small place in the Bronx, NY called Funky's, I played there for a while to a predominantly Italian audience. The funny thing about that club was the crowd's requests. They only wanted to hear the same records over and over again. Boogie Ogie Ogie, Macho Man, Copacabana, etc. My partner and I also did a Disco Train to Montreal, which was a success. 1979 – I played at a club called The White House in Queens, NY, this club would open at 11:00pm – 7:00am to an after hour crowd. Later In 1979 I started working at a club called The Night Gallery on West 23rd Street, NYC not to be mistaken for the famous club called The Gallery where Nicky Siano was the house DJ. While being a DJ at the Night Gallery I joined another record pool called Inter-Metro Record Pool on 225 Lafayette Street, New York, Dwayne Dixon was the pool director. Through out the years I've had the pleasure of hearing and sometimes meeting many great DJ's during the disco era and I learned a lot from them. I got to hear Joey from Starship Discovery 1, Jim Burgess at the Infinity. When it came to dancing I was pretty much a closet dancer but one night I went to the infinity by myself and he got me to dance and the funny thing is none of my friends were there to see me dance The next thing you know Jim Burgess throws in Linda Clifford "If My Friends Could See Me Now" at that moment. That blew me away. 1980 – While still playing for The Night Gallery I got to do a few guess spots at a club called Park Villa II in Staten Island. I was originally asked to play there for one night only but was asked to return a few more times, when my pool director first mentioned a club in Staten Island my first impression was that it was going to be a little place, but to my surprise it was a pretty large club. I really enjoyed playing there. 1981 – I got to play at my first known large club called Bonds International on West 43rd Street, NY. For a few nights. Now that was a big club, one of the things I enjoyed was when I would play the top song of the night the crowd would respond pretty load and I would get a rush from that. 1982 – I became one of the house DJ's at Les Mouches, at this club is where I started to get noticed from records labels. I remember one night when I was playing to a packed audience a person from a record company came and asked me to play a test pressing, he had two copies and asked me what can You do with the two copies, so I first listened to it through my headphones it sounded great so I took a chance and played it and the crowd went crazy. The song was "Walking On Sunshine" by Rockers Revenge. After I was through mixing the records the person said I could keep them that really made my night, my apologies for not remembering his name. While working at Les Mouches I joined and became a member of For The Record, record pool. Judy Weinstein was the pool director. That's were I had the pleasure in meeting many DJ's I admired like Dan "Pooch" Pucciarelli, David Morales, Jeff Glick, Frankie Knuckles and many others. I was also a part of a group of DJ's at the pool that would review the newest songs out that particular week. The group was run by Pooch. We had a great time. 1986 – I got to spin a few nights at a well known club called The Underground on 17th Street & Broadway. The parties I got to spin for were Salsa/Dance night, where I would play dance music and a band would do the Salsa sets. It's where I also got to meet one of my favorite DJ's. Jim Burgess who was one of the house DJ's. 1987 – Was a great year because I got to work at The Saint. It was the best club that I've had the pleasure of being one of the house DJ's. It was the most beautiful and unique club I have ever seen. My first night spinning there I had the pleasure of hanging out with D-Train who was going to perform that evening in the booth with me before his performance. As one of the house DJ's, I was honored to be working in the same club as Robbie Leslie as well as Warren Gluck. I still play occasionally and submit mixes to Mixcloud website. Throughout my spinning career I have to say that it was hard as well as being very rewarding, to me it's all about the music. The music that has always been closes to my heart has always been the music called disco.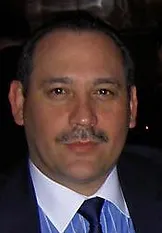 Danny Rodriguez Former Disco DJ at Crisco Disco in New York (18 July, 1959 – Present)
I started in 1978 in a club called The Abbey, which was one of the hottest clubs in Old San Juan back then. Shortly after that, San Juan, San Juan discotec opened up and I opened for them.
I became their resident DJ and did guest spots in other clubs like Otello, Stars (which was on the Penthouse of the Atlantic Beach Hotel).
Shortly after that, I moved to New York City in 1980 and had my first audition at the Ice Palace where Frank Houlihan was the DJ at the time. He hired me for Friday nights. Right after that, I joined IDRC with Eddie Rivera and started working with him in the clean up campaigns and 98.7 KISS FM. I played the Ice Palace and a club called waves, on 64th St in Manhattan, where I met Jimmy Nunzio aka Jimmy Peanuts.
He was the manager for Crisco Disco and then I started working with Frank Corr, Danny Tinaglia, Chep Petibone & Freddie Maldonado (aka DJ FM) at Crisco Disco not long after. I played there until it closed in 1987. I did a few guest spots before starting at the Crisco Disco at The Paladium, a club called Manhattan, Studio 54, the Underground and at Bonds International for IDRC.
I met Tony Gio at the Crisco Disco. He hired me to play at the Copacobana. I played there from 1981 to 1989. I moved back to Puerto Rico shortly after that and did a few more guest spots in Old San Juan.
Retired for awhile. I came back to NY in 1996 and was able to do a few guest spots with DJ FM on Cyber Jam and Pre-Party radio.
I am currently working on a small production of House music.
The Legends of VinylTM are presented by Strictly Vinyl Events.
To view other sites click here
www.rogie.net – www.traxsource.com – www.renehewittrecords.com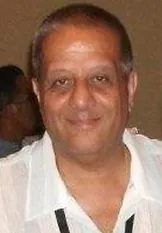 DJ Richy Condina. It was around 1968-69 I went to my first dance club on Christopher St. in the west Village NYC. The club was in a basement in a building. The club was called "The Haven" and it was there I met my friend to be and my mentor DJ Francis know to be the first DJ in NYC. It was the real beginnings of the pure dance club scene. And my life changed. At this point I started to gear up for a fabulous and historic journey as a DJ spinning vinyl records at dance clubs. It was Francis who friended me and gave me my first song list which set me up on a exploration seeking out the most obscure dance music. Not only in my NYC but city to city. I use to meet him at "The Sanctuary" and watch and also he would show me how to blend the music also allowed me to mix for ½ hour. As my night life became my life, I had the idea to bring this magic to Brooklyn NY. I searched bar to bar, then one night I walked into a place in Bay Ridge on 91st & 4th Ave. called "The Gallery" it took a lot of convincing and a few meetings with Tony, Peter, John and Roger to have them come with me to the Sanctuary. They surrendered to my enticing. They were shocked to see hundreds of people dancing in a old church with continuous music of which they never heard before. I closed the deal and history came to Brooklyn. It was me the DJ for 2 hours and the rest of the night The Juke Box. Yes it was the first dance club with a live DJ in Brooklyn. It blew up like an atom bomb. They shut the place down restructured build me a booth threw away the Juke Box bought me a tube McIntosh amp/2 Thorens tables a Bozak mixer 2 huge Altec Lansings under my requests. The rest is history. I was the first DJ in Brooklyn at the time, then more came which became friends and brothers of the craft. Down the block was Revelation with my longtime friend Bacho. My resume included "The Gallery" then changed to "Doctor Feel Funnies" everyone knew it as Doctor Feelfunies. Other clubs I played and worked over the years New Beginnings, Broadway. In Manhattan I worked at "The Pyramid" also guest DJ'd with an old friend Alfie at the Jungle, The Electric Circus and many other places. Thank you Francis RIP for changing my life and becoming my dear friend, and most grateful to Luis Mario, Al Magliano and the rest of the Board of Directors at the Legends of Vinyl for inducting me into the L.O.V. DJ Hall of Fame. I'm humble and greatly honored. I bow to all of the wonderful DJ's that service dance clubs all over the world and especially in the greatest dance club city New York. I give a big shout out to DJCCNY my ongoing inspiration my son "Christian". Vinyl forever!!! Love DJ Richy C.