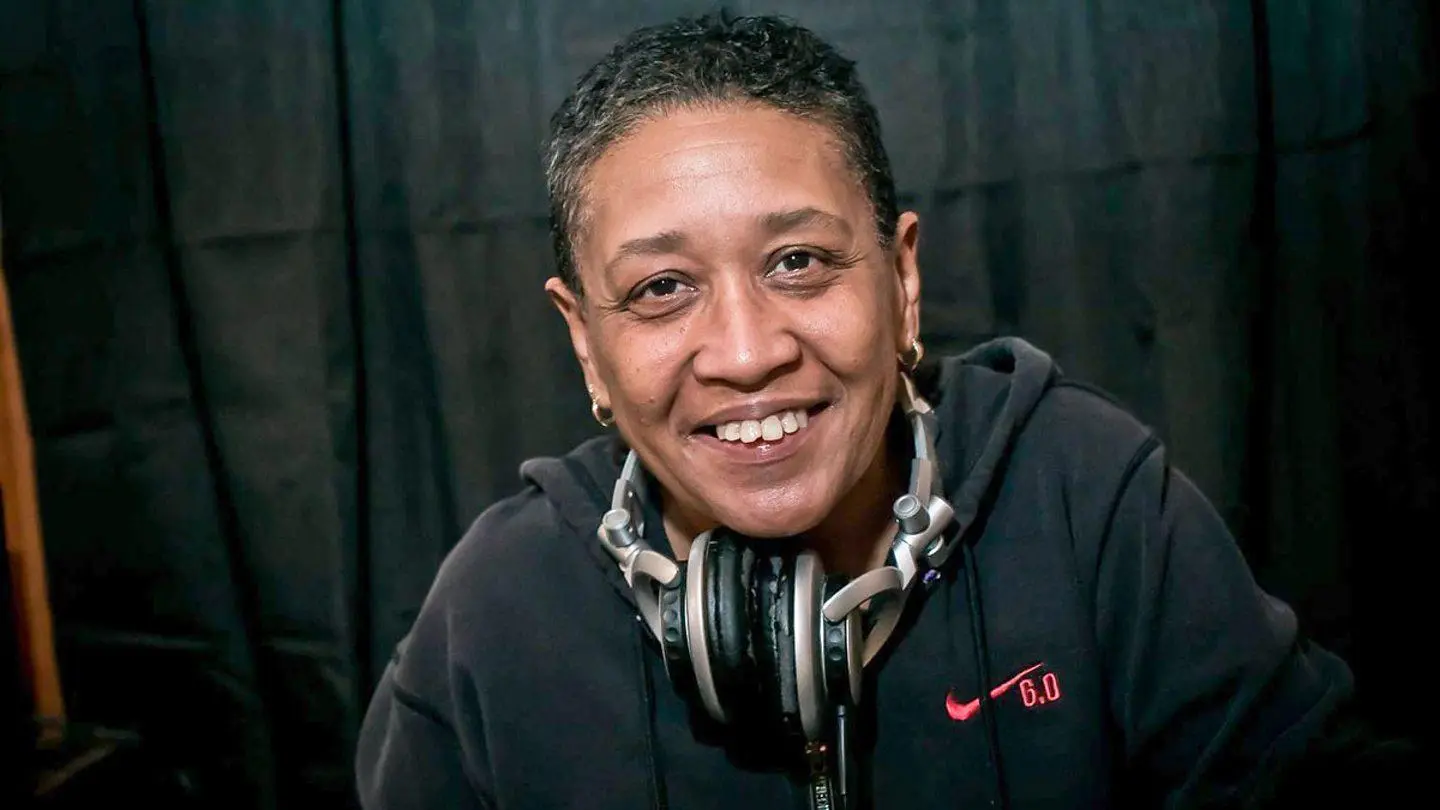 DJ Sharon White was born in West Babylon New York in 1954. The foundation for what would become a career of breaking glass ceilings was set in her school age years as a student at the New York School of Music studying percussion.

Initially a radio disc jockey in NYC in the early 1970s, Sharon transitioned into a club DJ on the disco scene in 1975. She went on to be the first woman to play and be a resident DJ at The Saint and numerous historically relevant clubs like Studio 54, Limelight, Roxy, Sound Factory, The Pavilion (Fire Island) and the Warehouse. Sharon White would also be the only woman to ever play the legendary Paradise Garage. Sharon White has always centered her life around music; having worked in music promotion for RSO (Robert Stigwood Organization) and in the industry for numerous other record labels. After a hiatus in the mid-1990s, Sharon White has returned to DJing in NYC at Love, Santos Party House, and The New Pavilion at Fire Island Pines.
Sharon White started out as a Radio DJ and made her transition into a Club jock in the mid 70s as one of the very few female DJ's of the Disco era… She's the first woman to ever play the Saint as well as many other of the most famous and legendary clubs of the world, including the Paradise Garage, Studio 54, Limelight, Roxy, Sound Factory and the Warehouse (among others). She retired in 1994, but in 2004 the yearning for the club scene became too big and Sharon is now as active DJ'ing as she was prior to her retirement.