2nd Generation 1975 - 1979
This is a tribute to the greatest DJ's in the world of the 70s decade that defined the innovators and creators who without any technology and gimmicks developed and transformed music in the world. "They paved the way for today's DJ's."
It all started with the disco beat and mix. These innovated DJs deserve all the credit for what happened…and continues to happen… In what is now called: dance music… better known as DISCO!
Thank you for leading the way into this exciting musical art form.
With all due respect to those professional DJ's that are not acknowledged here, were not left off intentionally. Their names simply were not submitted at the time the list was compiled. Please e-mail us a formal letter with your background to be reviewed by the Board of Directors to include you in this roster at legendsofvinyl@comcast.net
Special acknowledgement to Marty Angelo, who created the first "Disco Dj Hall of Fame™" in 2000
Please note that various categories allowed for non-working djs who contributed to the disco dj record movement in many other ways such as record producers, promoters, distributors, etc. They all helped the Djs in one way or another and deserve to be recognized.
Legends of Vinyl™ LLC will continue to add names to the L.O.V. DJ Hall of Fame™.
To Learn More Of The Disco Era and history of all the talented entertainers Please Go To www.discomusic.com
A. J. Miller
Adrian Santos
Al Kent
Al Owen
Alan Dodd
Alan Grohkle
Aldo Marin
Alex Garcia
Andrew Deininger
Andy Panessa
Andy Peebles
Angelo Solar
Anita Sarko
Arnie Ward
Artie Jacobs
B. Hubert Charles
Biff Kennedy
Bill Hallquist
Bill Kelly
Bill Kennedy
Bill Owens
Billy Caroll
Billy Kennedy
Billy Ouellette
Billy Stinger
Billy Swan
Bob Baker
Bob Jones
Bob Pantano
Bobbi Silver
Bobby Bushnach RIP
Bobby Eckenwiler
Bobby G
Bobby Gordon
Bobby Morales
Brian Portnoy
Bruce Forest
Buc Atlanta
Butch King
Butch Mull
Capt. Wendell
C. Sonny Mark Tabashnick
Capt. Mike Wilkinson
Carlos Layana
Carlos No Show Nodal
Cameron Paul
Carmen Nataro
Charlie Captain Disco Anzalone
Charlie CC Cimino
Chico Starr
Chris Brown
Chris Hill
Chuck Favata
Carmine Jannaco
Clem Dalton
Colin Curtis
Colin Hudd
Conrado Cardenas
Cosmo Wyatt
Craig Walker
Charlie Bailey
Charlie Bicci
Dale Malone
Dan Goss
Danae Jacovidis
Danny Cole
Danny Tenaglia
Danny Glass
Danny Rodriguez
David "JoeMama" Redpath
Dave Lach
David DePino
David Morales
David Pelligrino
David Steel
Dennis Wheeler
DJ Dimitrius
DJ Hans
DJ Johnny V Vicino
DJ Spooky
Dominick Lauriano
Don Bishop
Don Cannon
Don Mystic Mack
Don J. Scaturo
Don Rinaldo
Don Welch
Doug MacDuff
Doug Shannon
Dwayne Holt
Ed 'The Worm "Rothchild
Eddie B.
Eddie Cheeba
Eddie Cruz
Edward "Eddieo" Onessimo
Eddie Dilollo
Ernie Marconi
Eric Matthew
Eddie Serrano
Flowers
Francois K. Kevorkian
Frank Cerami
Frank Goodman
Frank Houlihan
Frank Loverde
Frankie Beauchamp
Fred Bement
Fred Maldonado
Freddy Mendoza
Freddie Soto
Froggy
Gary Baxter
Gary Deane
Gary Larkin
Gene Arnold
Gene Leone
Gene Sotorius
George Burke
Guy Stevens
George Power
George Stone
Giant Gene Arnold
Gil Rodriquez
Gino Caporale
Glen Kalina
Glenn Rivera
Graham Canter
Graham Gold
Grandmaster Flash
Greg Edwards
Greg Gregory
Greg James
Greg Wilson
Guru
Harry Hart
Henry Knowles
Herbie James
Hippie Torales
Howard Merritt
Humberto Fleites
Ian Levine
Ian Sammy Samwell
Ivan "Doc" Rodriguez
Issy Sanchez
Jack Fahey
Jack Witherby
Jack Wolfman Furtney
James Alexander
James Cruz
James Hamilton
James Rice
Jay Gelfand
Jay Mixin Dixon
Jeff Dexter
Jeff Rice
Jeff Yahney
Jeff Young
Jeffrey Zion Forman
Jerry Lembo
Jerry Miller
Jesse Saunders
Jim "Chopper" Cohn
Jim Maxwell
Jimmie Elias
Jimmie Fournier
Joe Claussel
Joe DiDonato
Joe Giannini
Joe Jazz
Joe O'Brien
Joe Toto
Joey Batts
Joey Bonfiglio
Joey Marini
Joey Milano
Joey Negro
John "JC" Carollo
John Campbell
John Ceglia
John Donato
John Ford
Jimmy Cruz
Jimmy Elis
Jimmy Savile
Jody Rubin
Joe Callari
John Grant
John Hedges
John Morales
John Robinson
John Schlicht
John Terry
Johnny Ace Weinclaw
Johnny Burgos
Johnny George
Johnny Mac Dowell
Jon Berge
Jonathan Fearing
Jorge Alvarado
Jose Bonilla
Jose Rodiquez
Joseph Colgero
Junior Vasquez
Jussi K
Justin Strauss
Joe Causi
Keith Perla
Ken Baker
Ken Carpenter
Ken Collier
Ken Jack the Cat Elliott
Ken Smith
Kenny Yorke
Kool Herc
Lance Wise
Larry Patterson
Leo Vela
Leroy Burgess
Leroy Washington
Les Cokell
Les Spaine
Lizz Kritzer
Lou DiVito
Louis Padeira
Louie Vega
Luis Loowee R. Rivera
Manny Slali
Margaret Ann Ronayne
Mario Canal
Marilyn Rodgers
Mark Kamins
Mark Riley
Marty Blecman
Marty Dow
Mayboya
Michael "Dr. Love" Turitto
Michael DeCero
Michael Frivoletti
Michael Gormley
Michael Graber
Michael Jorba
Michael Lewis
Michael Polvere
Michael Setlock
Michael T Brown
Michael Tobin
Michael Triner
Mike Gormley
Mike Keeley
Mike Quinn
Mike Shaft
Mikey D'Merola
Miguel Mora
Mort Christensen
Michael Berry
Mike Arato
Mike Dailor
Nancy Rapchak
Nephie Centeno
Nick Martinelli
Nick Teti
Paul Dougan
Paul Drake
Paul Egan
Paul Foxe
Paul Poulos
Paul Taylor
Patrick Labbate
Peter Calandra
Peter Chiavaro
Peter Duchin
Peter Reyes
Phil E. Dickerson
Phil LeBash
Phil Waterman
Ralphie Dee
Randy Easterling
Raul Rodriguez
Raul Soto
Raven Fox
Ray Connors
Ray Ford
Ray Lenahan
Ray Vazquez
Ray Yates
Reenie Kane
Richard McVay
Richard Vasquez
Rick Alonso
Rick Gianatos
Rick Richardson
Ricky D. Duncan
Ricky Ybarra
RJ Ron Josephs
Robbie Leslie
Robbie Tee
Robbie Tronco
Rocky Jones
Rocky Lavorata
Roger Eagle
Roger Sanchez
Ronald Nicky Nicholson
Ronnie Arena
Ronnie Matthews
Russ Homan
Russell Presto
Rusty Gardner
Robert Easterday
Scott Blackwell
Scott Talarico
Sean French
Sergio Munzabai
Shep Pettibone
Sharon White
Shaun Buchanan
Simon Mark
Slim Hyatt
Sony Joe White
Steve D. Ward
Steve Fabus
Steve Wey
Steven Mack
Steven Smith
Steven Burke
Stewart Barkel
Sven Bernitt
Tad Bonvie
Ted Currier
Terry Lennaine
Terry Noel
Terry Sherman
Timmy Regisford
Timothy Nowka
Tom Holland
Tom Johnson
Tom Lewis
Tony Carrasco
Tommy McCarthy
Tito Ramirez
Tony Bruno
Tony Harris
Tony Magoo
Tony Spencer
Tony Vaughn
Troy Parrish
Valerie Luzi Sestito
Vincent Degiorgio
Vinnie Peruzzi
Vito Insinga
Viviano Almonte
Barry Gutin
Pulsations PA

Denis Johnston
Cobra's NY
​Ian Schrager
Studio 54 NY
​John Castelli
Club Copa FL
​Mark Hunter
Hunters FL​
Michael Brody
Paradise Garage NY​
Patrick Volkert
Hunters FL
​Steve Rubell
Studio 54 NY
LIGHTING ENGINEER/DESIGNER
Jimmy Del Femine
Marsha Stern
Jorge Vilardel – Flamingo, Ice Palace 57 NYC & Ice Palace Fire Island
Tom Kozalka – The (Cock) Ring NYC; Fire Island Pines Pavilion, FI Pines NY

Robert DeSilva – Studio 54, Paradise Garage, Palladium NYC

Mark Ackerman – Starship Discovery & The Saint NYC; Emerald City, Cherry Hill NJ (Philadelphia);
Cignal (private club) Baltimore
Chip Bullock – Paradise Garage NYC

Eric Erickson – The Underground NYC
Larry Shaw – New York, New York NYC; Ice Palace Fire Island
Cherry Grove, Fire Island, NY
Richard Tucker – 12 West & The Saint, NYC
Derek Vasquez – Paradise Garage & The Roxy, NYC
Chris Harms – lighting designer Ice Palace 57 NYC
Richard Sabala
Alex Rosner
Richard Long
Barry Lederer
Tim Lawrence
Love Saves The Day
Vince Aletti
The Disco Files 1973-78
Bill Brewster
The Record Players
Doug Shannon
Off The Record
Official Members - 3rd Generation of DJ's - 1980 - 1984
This is a tribute to the greatest DJ's in the U.S.A. from the 1980's, the last decade that defined the innovators and creators who without any technology and gimmicks developed and transformed music in the world.
"They paved the way for today's DJ's."
Thank you for leading the way into this exciting musical art form.
Al Garcia
Anji Stone
Anthony Mannino
Bob Rosenberg
Bobby Gordon
Carlos Menendez
ChinoThree Jusoong
Dave Rodriguez
David Laboy
Davison Ospina
Dennis Citizen Kane
DJ Spina
Duce Martinez
George Svrcek​
Greg Womack
Larry Lumford
Lou Capurso
Lou Gorbea
Manrique Alonso
Michael Brown
Mike Maurro
Mike McKnight
Terry Hunter
Thomas Peace Spann
Todd Terry
Tom Parisi
Tommy Cerino
Tony Laporte
The L.O.V. organization is proud to present the "Golden Circle".
The Legends of Vinyl Golden Circle Award was created to acknowledge those outstanding professionals who have enhanced our industry and have helped our organization in our endeavors .
We are grateful for their support.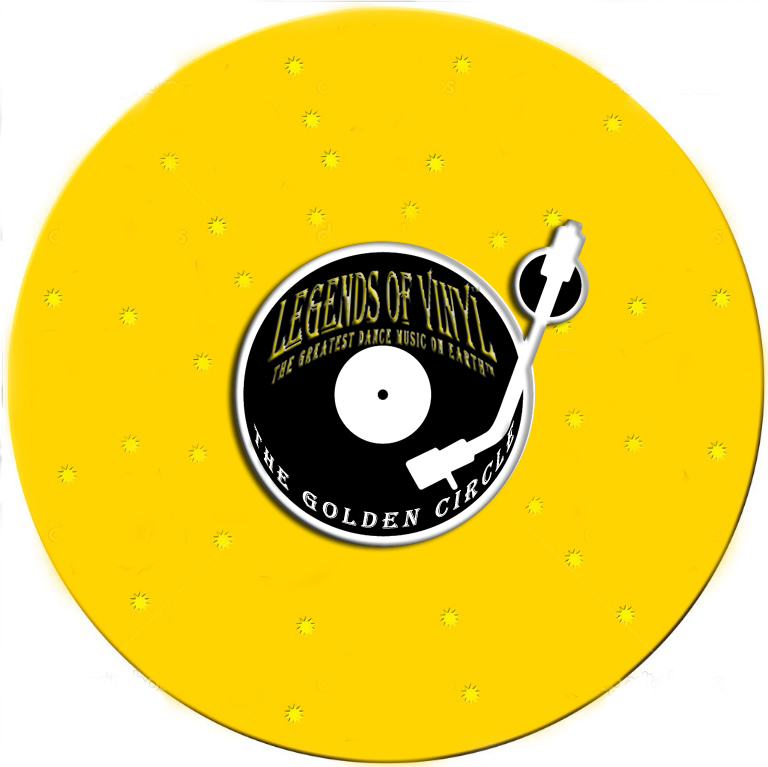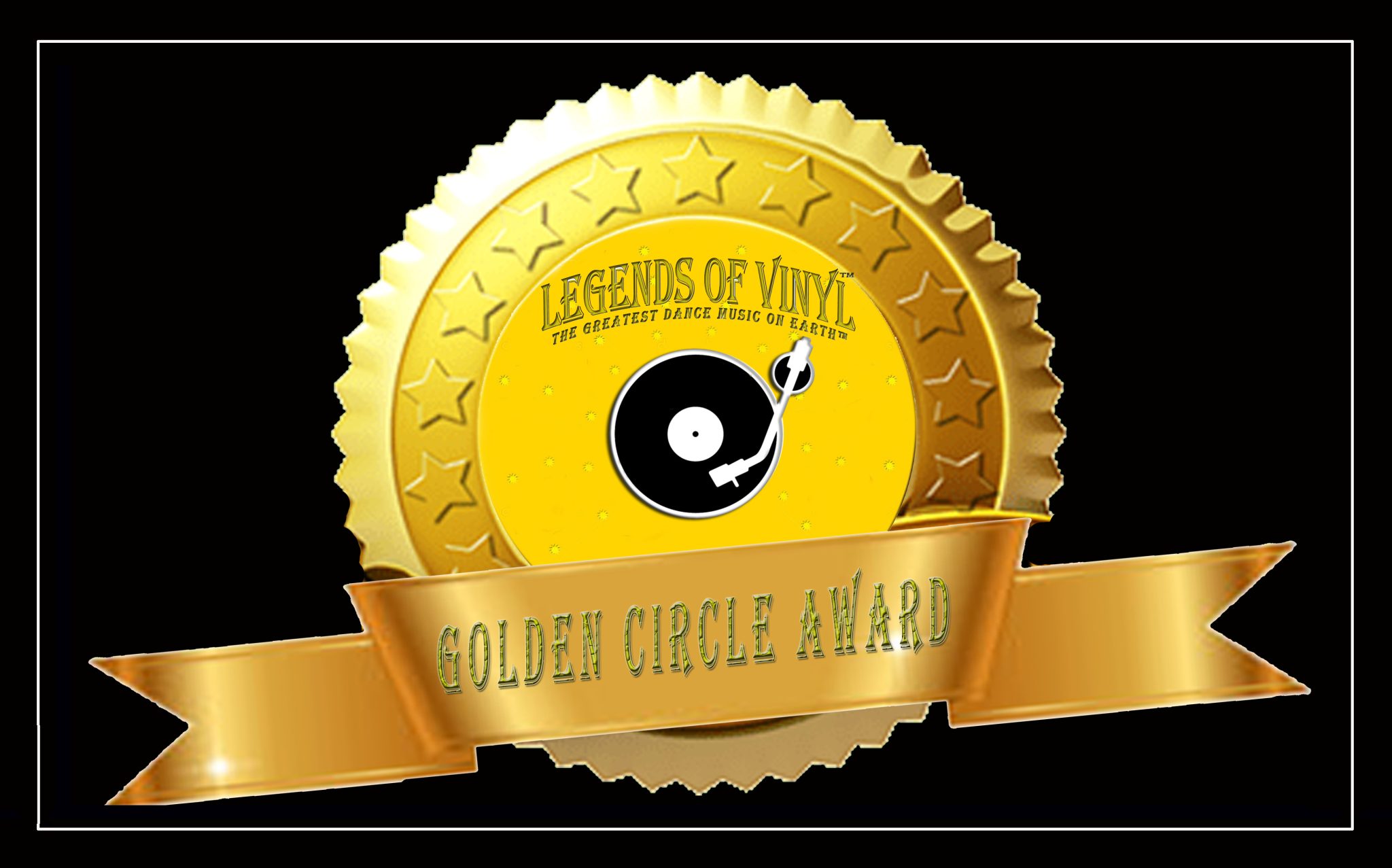 Kenneth R. Schaffer, Jr
Radio Personality
On-Air radio host, and networking/sales account executive for five Atlantic Broadcasting Radio Stations, including WMGM, 103.7FM The Shark, WTKU, Kool 98.3 FM, WJSE 102.7 FM, WOND 1400 AM and WBSS, 1490 AM, La Fiesta
Michael J Taylor – DJ MXM
Executive Producer
On-Air Personality
104.9 The Surf (Evenings 6pm-12am)
Easy FM 106.5/99.1 (Afternoons Noon-6pm)
Apex Media Corporation
The LOWCOUNTRY'S EXCLUSIVE LOCAL RADIO GROUP
WVSC-FM SC 103 – We Play Everything
WLHH-FM 104.9 The Surf
EASY FM 106.5, 99.1, 103.1-HD2

Robert DelFemine
DEL music lover, writer, producer & dj DEL
James Cruz aka Jimmy C. – DJ/MC
Owner-operator at Self-Employed and works at Music Production at SiriusXM Studio 54 Radio and DJ & MC at Music industry
Gary Baxter – Lecturer at CUNY
Studied Masters Communication Arts at New York Institute of Technology
Past: CUNY City Tech and Kingsborough Community College of the City University of New York
Michelle Amico Licata
Owner at Dance Now Events, Owner at Events by Michelle Licata and Owner at MlicataEntertainment
Past: Hampton Tan and My Humble Abode
Bobby Goodrich
C.E.O. at classicevents.us
Lisa Pacino
Under The Duvet Productions
Studied at Germain School of Photography, St. John's University, SVA
Christopher Robinson
Aka "Father Chris"
Owner Operator at Deep house mafia
Past: DP Productions and GROOVPRODUCTIONS