ARTISTS MUSIC HALL OF FAME
Legends of Vinyl™LLC pays respect to all the artists and groups from the early days that gave us the rhythms that enhanced the DJ talent and that collaboration was amazing! We made them dance! These are the names that are inducted into the L.O.V. Artists Hall of Fame. With much respect to those who are not yet included we are working diligently to continue to reach out and make sure their legacy will be protected and acknowledge. Thank you and God Bless.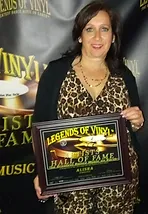 Alisha Born and raised in Brooklyn, New York, Alisha's musical history began at the age of eight. She began taking singing lessons, and was encouraged to develop her vocal talents. Alisha was inspired by Barbra Streisand for her range and versatility, and Pat Benatar for her strength and conviction. Alisha was discovered by Vanguard Records producer Mark Berry in 1984. Her recording career was launched with three Top 10 Dance Singles, "All Night Passion," "Too Turned On," and "Baby Talk." By the time she was 15, Alisha was performing in dance clubs all over the country. The self titled album ALISHA was released in 1985 which included the three above mentioned singles as well as another top twenty single, "Stargazing." Alisha went head-to-head on the charts with artists such as Madonna and Expose. In December of 1985, her single "Baby Talk," went number one on the Billboard Dance Chart. Her success earned her a "Best Dance Vocalist" nomination at the New York Music Awards. In the magazine Cashbox, Alisha was named "Most Promising Female Vocalist" of 1985. ALISHA's debut album led her to a new record deal with RCA records in 1987 and NIGHTWALKIN' was released. This album brought Alisha success to the pop charts with two hit singles "Into My Secret" and "Let Your Heart Make Up Your Mind." It also included the song "Do You Dream About Me," which was written by songwriter Diane Warren and was featured in the movie Mannequin, which starred Andrew McCarthy and Kim Cattrall. Now catering to two separate markets, Alisha moved to MCA records where she prepared for her third album. She wanted to utilize all the experience she had accumulated to become more involved in the creative process. In 1990, BOUNCE BACK was released. It had all the qualities that made Alisha's earlier hits so appealing in the dance clubs and for pop radio listeners. It also demonstrated a musical depth and emotional maturity. The album featured upbeat danceable numbers such as "Bounce Back," "Wrong Number." and emotionally charged ballad "You've Really Gotten To Me." This was also the first time Alisha had recorded one of her own compositions, another ballad titled "Don't Let Our Love Go." BOUNCE BACK was a success! It was a new and exciting phase in Alisha's career that kept her busy traveling across the country. Throughout her career, she made several television appearances including Live with Regis and The Rick Dee's Show. Additionally, Alisha has performed to huge crowds in arenas such as the Rose Bowl and Madison Square Garden. In 1996 she signed with Critique Records and released a single called "Wherever The Rhythm Takes Me." This single was dramatically different from the previous releases and had a Euro-dance vibe to it. The song was written by Michael Jay (Alisha's producer from BOUNCE BACK) and produced by Chris Barbosa (producer of George Lamond and Shannon). In October of 1999, Alisha released a single on Jellybean Records, "Do You Want To Be A Star, Superstar." The song was written by Michael and Leslie Gore, produced by Jellybean Benitez and Soul Solution. The song was featured in the Paramount Motion Picture "Superstar," making it her second single in a movie soundtrack. Now years later, there is no doubt that Alisha has grown up! She is married and raising a family while continuing to entertain. These days her music appeals to many audiences. She is dually comfortable in an intimate setting, but has the power to perform in a huge venue, which she also loves doing. She still enjoys performing live in front of an audience that loves to dance to her music and sing along with her unforgettable lyrics.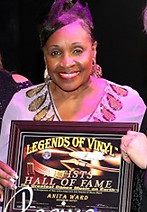 Anita Ward On December 20, a baby girl was born in Memphis, Tennessee. She had always loved to sing at home and in the church. But when she attended Rust College, and joined the Acappella Choir, she received professional training in classical and gospel music. While in college, I auditioned for a play called Godspell when Chuck Holmes, a former administrator heard me and asked me if I would like to become a recording artist. I agreed and the rest is history. He became my manager, cut demos on me and shopped them to different music companies. Ultimately, Frederick Knight signed me up and wrote "Ring My Bell". "Ring My Bell" and the album called "Songs of Love" was released one year after I graduated from college with a degree in psychology '78. But in the meantime as I was waiting to see what would happen with the release, I became bored so my manger suggested that I should substitute teach. Therefore, if the record became huge, I'd have flexibility in my schedule to leave. That was an excellent idea, because after substitute teaching for four months, "Ring My Bell" went gold upon two weeks of its release. Almost immediately I was asked to do the "Midnight Special" hosted by the late Wolfman Jack. I've received two gold records, one platinum from the U.S. and one platinum from the United Kingdom. Also, I'm a W. C. Handy Award recipient and was a nominee for a Grammy award. "Ring My Bell" has been in fourteen movies and recently Walmart used my song in a commercial that lasted six months. It has also been in several other commercials including Burger King. I've been blessed to travel all over the world with several famous artists. During the downtimes of my music career, I'm grateful that I was a full time teacher for several years as well as a Sales Associate. Therefore, I've provided my skills throughout the community. Although I've retired when I'm called to do shows, I gladly respond.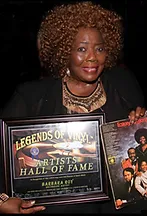 Barbara Roy was born in Kinston, North Carolina and is a dance music singer. She scored several big hits on the Billboard Hot Dance Music/Club Play chart during the 1970s as the lead vocalist for Ecstasy, Passion & Pain, then went on to have more success as a solo artist. In 1986, Roy hit number one on the dance chart with "Gotta See You Tonight". It had a two-week run at the top of the chart, while also charting on the Hot Black Singles chart, peaking at number eighty-three. Most recently, Barbara Roy is now a devout Christian and has extended her professional name to Barbara Roy Gaskins. Based in Washington DC, Barbara now performs contemporary gospel music and released a new album, "Climbing", in 2002.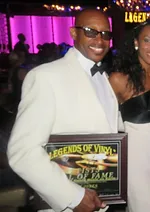 Billy Jones as a young boy sang in the school chorus. He used to hang out at the infamous Apollo Theatre in Harlem NY watching and listening to the groups as they came through to perform. His favorites were David Ruffin and Teddy Pendergrass. Those were the early influences of Billy's singing style that is still prevalent when you hear him sing today. What a thrill it was to idolize these performers and later wind up performing on the same stage with them. Billy also at one point toured with Freda Payne. When "Moment of Truth" was being formed it was an easy choice for the producer Reid Whitelaw to add him to the other three singers to complete the group. Billy Jones an original member recorded lead vocals on Moment of Truth hits, "Loving you is Killing Me", Chained to Your Love" and "You Got me Hummin". His strong and penetrating voice adds to the group a special gutsy quality. Billy has also recorded with the well-known classic R&B group "The Joneses" that gave you the hit song "Sugar Pie Guy". In addition to that Billy and Ivery sometimes perform together as a two man act called "Ruff & Smooth". They released a cover version of the Soulful Ballad "I'll Erase Away Your Pain". That was an instant smash. Billy also recorded a rendition of "I'll Be Sweeter Tomorrow" produced by Ivery Bell and Dennis "Doc" Williams. This was such a strong record for Billy that it has become a signature song for him. Billy's voice has that rare quality of power and finesse that has allowed him to stand the test of time.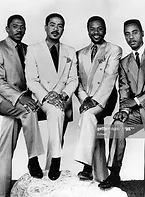 Romantic, sensual, soothing and captivating are the words that describe the recording artist "Blue Magic." The group was formed in June of 1973 in Philadelphia and consisted of 5 members. Keith Beaton (second tenor and choreographer), Wendell Sawyer (baritone and lead vocalist), Vernon Sawyer (second tenor), Theodore (Ted) Mills (first tenor and lead vocalist) and Richard Pratt (baritone). In 1974 Blue Magic received their first gold record from their million selling single SIDESHOW. The gratifying success of that musical tribute led to Blue Magic recording a total of (8) eight albums and (6) six collectables. November of 1974, Blue Magic signed their first booking contract with Queens Booking Agency in New York City. Their first world tour was in 1975 that lasted (16) sixteen weeks. The tour included (48) forty eight states, five countries in Europe and (10) ten days in the Philippines. They concluded their tour with a (14) fourteen day engagement in the Virgin Islands. Blue Magic also performed in London, Copenhagen, Switzerland, Austria, Germany, Nassau, St. Thomas, Bermuda, Montego Bay, Antigua, Jamaica and Japan. In April of 1975 Blue Magic was chosen as the Best New Group of the Year which earned them an Ebony Award. Blue Magic is not only known for their exquisite vocal harmonies but for their smooth, masterful, storytelling choreography. You are not only captivated by their voices but also by their unforgettable choreography that leaves you spellbound. As a visually oriented group they have had their share of numerous television appearances on such shows as: Soul Train, The Mike Douglas Show, The Jerry Blavat Show, The Rolanda Watts Show, Dancing On Air, Midnight Special, Don Kirshner Rock Concert and P.B.S. Show. They have shared the stage with such great performers as: Michael Jackson and the Jackson 5, Lionel Richie, The Commodores, Marvin Gaye, Gladys Knight and the Pips, Natalie Cole, The Temptations, The Four Tops, The Spinners, Earth Wind & Fire, New Edition, The Stylistics, Ike and Tina Turner, Billy Eckstein, Sam Cook, Ray Goodman & Brown (aka The Moments), Delfonics, The Dells, Stevie Wonder, Major Harris, Chaka Khan, Rufus, Aretha Franklin, Lou Rawls and the Rolling Stones. In 1976 Blue Magic received a PLATINUM record collaborating with the Rolling Stones on the album "It's Only Rock & Roll" for the song "Do You Really Want To Be My Friend". Blue Magic also received a Gold record collaboration with Big Daddy Kane. Other collaborations: Margie Joseph, Alison Williams and Frank Lucas Jr. Blue Magic still performs to the highest quality in front of sold out audiences and still receive standing ovations to this date. We did not get here by ourselves, you made us who we are and we thank you. WE ARE TRULY BLESSED!! "BLUE MAGIC IS SO OFTEN IMITATED BUT NEVER DUPLICATED"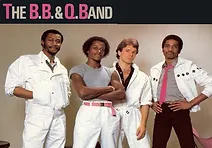 B. B. & Q. Band (which stands for the Brooklyn, Bronx, and Queens Band), was an Italian-American post-disco band, which first formed in 1979 and at first was a concept album and then a group of real players, was put together that was named after the three boroughs of NYC. Kevin Robinson, a former member of the band Kinky Fox took over to lead the band. The new line-up included Chielli Minucci, Kevin Nance, and Tony Bridges. The self-titled debut album came out on Capitolrecords,. The biggest hit single "On the Beat", which reached No. 8 on the US BillboardBlack Singleschart. Also "Time for Love" (#72 on the same chart) By 1985 The B.B. &Q band was signed to Elektra Recordswith their last album Genie, The album sold rather well, especially in Europe. The BB&Q band came back together again in 2008 as a worldwide touring band, touring in Europe and the U.S. for many years continuing their reputation as one of the foremost funk bands in the world. B.B.&Q has released, a brand-new album in 2022 called "THE LEGACY" hitting the charts in the U.K. and beginning to make inroads here in the U.S. Studio albums The B. B. & Q. Band (1981) • All Night Long (1982) • Six Million Times (1983) • Genie (1985) B.B.&Q Band – Has released 4 studio albums are on 3 Compilation albums and released 12 singles.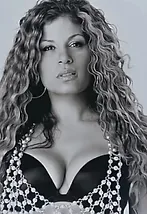 Brenda K. Starr. At 14, Brenda met Harry Belafonte on an audition for the musical, "Beat Street". In the midst of negotiating her first deal, she was intercepted by producer Arthur Baker who offered a recording deal on the Mirage record label. In the late 80's Brenda had many hits including the Grammy-nominated # 1 pop ballad "I Still Believe". The first, which was re-recorded and turned, once more, into a mega hit by one of Brenda's backup singers at the time, the international Superstar Mariah Carey. At the same time that Carey was working as Brenda's back up vocalist. Soon after that Brenda's Spanish influence began to emerge. Her first Spanish album release "Te Sigo Esperando", was certificated Gold then Platinum by the RIAA. It was followed by three Spanish language albums, "No Lo Voy A Olvidar", "Petalos de Fuego" and the critically acclaimed "Temptation", which in 2002 garnered two Latin Billboard Awards for Hot Latin Track of the Year-Vocal Duo and Tropical /Salsa Airplay track of the Year-Female. The singer continued her career moving into her native Salsa roots. Soon she was a star on the Sony label, with a major hit in which she sang with internationally acclaimed crooners like Victor Manuelle and Tito Nieves. After leaving the Sony Record label, Brenda began a process of introspection and began reevaluating her family life, her career and goals, as well as her passions and planning her next journey. She spent much of the time with her children and the experience stressed in her the importance of family life and its influence on her career and her personal choices. During her hiatus she began a new musical venture, "Under the Stars with Brenda K Starr", her own radio show, which aired every Sunday night on Mix 102.7, presenting a new side to the abilities of her multifaceted personality. As Starr was looking to come out big into the market, she surrounded herself with family and close friends. Amongst them came lifelong friend John Holohan Their partnership gave birth to a new musical production, "Atrévete A Olvidarme". Once again, Starr's voice was heard in more ways than just one on this album. The Success of the album was responsible for Brenda getting nominated for multiple awards at both Billboard and Premio Nuestro. The continued release of hit after hit in the Latin market provided an amazing foundation for her extremely successful tour throughout all of Latin America over the last few years. Brenda once again took a short break on her work to support her daughter Gianna Isabella who was on the final 2016 farewell season of American Idol ending in the top 10 spot. Watching her daughter follow in her foot step was one of the most exciting things Brenda has achieved to date, however now it was time for Brenda to get back in the studio. For Brenda's latest production "I Miss You" released in 2021. Brenda K. Starr and her record label Starr Records, have teamed up with 418 and Universal music to distribute her latest English track. The latest English single "I Miss You" has shifted Brenda from singing her native style music Salsa to a familiar sound from the past English Pop. In 2022 Brenda released has latest Latin hit "Quedate" which reached the top 5 on the Latin tropical charts and the video hit the #3 on the Latin video charts. Brenda has no intentions on slowing down in the near future and only seems to get better and time goes on. Brenda is very proud of the work she has done and is humble by the love and support she has enjoyed while performing for all her Latin, and American fans.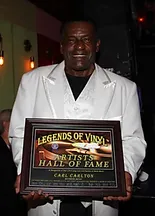 Carl Carlton Mr. Carlton was born in Detroit, MI where he still lives today. His career began in the mid 60's. They say he and his long time friend Stevie Wonder have similarities in their voices. Mr. Carlton was nominated for a Grammy award in 1982 for his hit single "She's A Bad Mama Jama". Mr. Carlton's other great song is "Everlasting Love", a favorite among hustle dancers. On August 1, 2010, Mr. Carlton released his first gospel song entitled "God is Good". Just this past June Mr. Carlton was inducted into the Music Hall of Fame in Detroit, MI. He is currently touring in NY, MI, AZ & Las Vegas. He is humbly honored to receive an award from the Legends of Vinyl.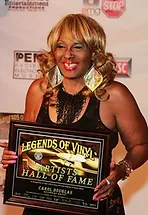 Carol Douglas (born April 7, 1948) is an American singer whose hit "Doctor's Orders" (1974) was a pioneer track in the disco genre. Carol Douglas was born in Bedford-Stuyvesant, Brooklyn, New York. She is the daughter of Minnie Newsome, a jazz performer who has been cited as the inspiration for the Cab Calloway classic "Minnie the Moocher"; her father was a mortician. Sam Cooke was her cousin. At 10, Douglas was a contestant and winner on the game show Name That Tune and says "Ebony followed my career for the next three years." She attended the Willard May School for professional children and afterwards the Quintanos High School for young professionals alongside Gregory Hines, Bernadette Peters, Carol Lynley, and Patty Duke. While in high school Douglas sang in a female trio named April May & June, who were signed as a management client by Little Anthony and the Imperials. She made a one-off recording in 1963 for RCA Victor, cutting the single "I Don't Mind (Being Your Fool)" under the name Carolyn Cooke: becoming pregnant with her first son at age 15 ended RCA's interest in promoting her. Douglas also cut several jingles for TV commercials – " used to do voiceovers for Ideal Toys and General Mills with Bernadette Peters" – but recalls: "I never thought I would be a singer," and for most of the 1960s Douglas pursued an acting career, appearing in an episode of The Patty Duke Show but mostly acting in theatrical productions beginning with One Tuesday Morning starring Clarice Taylor. Later Douglas understudied Jonelle Allen in the off-Broadway production of The Life of Mary McCloud Bethune and co-starred with James Earl Jones and Cicely Tyson in the play Moon on a Rainbow Shawl. She married "high school sweetheart" Ken Douglas in the mid-1960s and resumed her musical career in the early 1970s touring nationally on the oldies circuit in a lineup of the Chantels featuring original front woman Arlene Smith: with these Chantels, Douglas cut the single "Some Tears Fall Dry" for Capitol. In 1974, Douglas was recruited by Midland International Records via an ad in Showbiz magazine: label vice president/record producer Eddie O'Loughlin had heard the UK hit single "Doctor's Orders" by Sunny and was seeking a female vocalist to cut the track for the U.S. market. Douglas's audition led to a five-year contract and her version of "Doctor's Orders" became a hit, reaching #2 on the Billboard disco chart, #9 R&B, and #11 on the Hot 100; the single also reached #4 in France. Although O'Loughlin was credited as "Doctor's Orders" producer the production had in fact been by Meco Monardo who was also responsible for Gloria Gaynor's "Never Can Say Goodbye" which had ascended the pop chart at around the same time as "Doctor's Orders"; claims have been made for each single to be the hit that broke disco into the Top 40. She made her album debut in 1975 with The Carol Douglas Album, followed in 1976 by Midnight Love Affair and in 1977 by Full Bloom. Monardo's special expertise was missing in the production of her post-"Doctor's Orders" tracks which maintained her as a popular club presence with negligible mainstream popularity; the follow-up single to "Doctor's Orders", "A Hurricane is Coming Tonight", became her only other Hot 100 entry peaking at #81 in April 1975. Douglas hit #1 on the disco chart with "Midnight Love Affair"; the song did appear on the Top 100 chart in Cash Box magazine but only via a cover by Tony Orlando and Dawn which reached #94. (In France, Douglas's version reached #82.) Douglas's other recordings included "Headline News" – a minor Edwin Starr hit from 1966 written by "Doctor's Orders" co-writer Roger Greenaway and remade by the latter track's originator Sunny – and in the tradition of "Doctor's Orders" Douglas cut discofied covers of several songs which were current or recent hits in the UK including ABBA's "Dancing Queen", "I Wanna Stay With You" by Gallagher and Lyle, and "So You Win Again" by Hot Chocolate. In 1977 she recorded the single "You Make Me Feel The Music" for the soundtrack to the film Haunted. "So You Win Again" was arranged by Michael Zager whose presence on her 1978 album release Burnin resulted in a critical (if not commercial) upswing. Burnin also featured Douglas's version of the Bee Gees' "Night Fever" – not a Zager arrangement – which became Douglas's only entry in the UK Singles Chart at #66. Douglas's 1979 album Come Into My Life was an obvious bid to recharge her club popularity; it was only six tracks long with production by Greg Carmichael who had enjoyed several disco hits with studio groups, but the single "I Got The Answer" was a mild club success. Although she did not appear in the disco-themed movie Saturday Night Fever, she was enough of a disco star that her name appears on the marquee of the disco featured in the movie. In 1981, her cover of the Three Degrees' "My Simple Heart" was released on 20th Century Records as by then the Midland International (aka Midsong) was defunct. "My Simple Heart" was also her debut on Carrere Recordsbased in Paris where she lived for a time: in the early 1980s Carrère handled her European releases while in the US she was signed to O'Loughlin's Next Plateau label. Her last album to date 'I Got Your Body', renamed 'Love Zone' in the US and Canada, was released in 1983 and included her last four 12″ singles from 1981 to 1983: "My Simple Heart", "You're Not So Hot", "I Got Your Body", and "Got Ya Where I Want Ya"; "You're Not So Hot" reached #71 in France (1982). The retro-boom of the 1990s put Douglas back on the road touring and making personal appearances at a number of special events including the Martin Luther King Concert Series, Beatstock '97, Saturday Night Fever 20th Anniversary Reunion, and the Dance Music Hall of Fame ceremony. In 2003, she returned to the recording studio when she was invited to sing backing vocals on Wanda Dee's Goddess Is Here! CD. During this period, she also re-recorded a number of her hits. Douglas is not to be confused with (and not related to) Carl Douglas, a fellow pop one-hit wonder whose famous #1 single, "Kung Fu Fighting", was in the Billboard Hot 100 at about the same time as "Doctor's Orders". Albums 1975 The Carol Douglas Album 1976 Midnight Love Affair 1977 Full Bloom 1978 Burnin' 1979 Come into My Life 1983 Love Zone Compilation albums The Best of Carol Douglas (1980, Midsong Int'l) Satin and Smoke: The Best of Carol Douglas (1981, Stack-O-Hits) Greatest Hits (1989, Unidisc) Doctor's Orders: The Best of Carol Douglas (1995, Hot Productions) Disco Queen – Carol Douglas: Greatest Hits (1999, Classic World Productions) Hits Anthology (2011, Essential Media Group)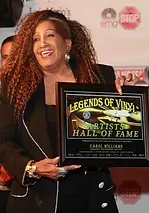 Carol Williams, born in Montclair, New Jersey, is a vocalist and songwriter who achieved success with her disco songs in the 1970s. She was the first female artist signed to the disco label Salsoul Records. Carol Williams was once a member of the post-disco/garage house studio project called Komiko. She worked with producer Vincent Montana, Jr. and the Salsoul Orchestra. Her most notable recording, "More", was very popular at a time when disco was just breaking into the mainstream and is widely seen as an early disco classic. More was the first 12 inch commercial single that one could buy in stores all over the world. It peaked at #4 on the Hot Dance Club Play chart in 1976. The success of "'More" led to the 'Lectric Lady album, released in 1977 and featuring the hits "Come Back" and the club classic "Love is You". This was sampled in 1999 by Italian DJ Spiller in an instrumental track called "Groove Jet", on the "Mighty Miami EP", and in 2000 in the vocal version of the track, called "Groovejet (If This Ain't Love)" with vocals performed by Sophie Ellis-Bextor. The track featuring Ellis-Bextor reached number 1 in the UK and AUS Pop charts and sparked renewed demand for the original. Carol's success at Salsoul put her in demand as a major disco act traveling the world performing at all the major disco clubs like Studio 54 and Odyssey 2001. She did a lot of TV specials like the legendary performance at Roseland with the Salsoul Orchestra, which was on television in 1977 promoting an album compilation called Salsoul Disco Boogie. Not long after the release of her album, Williams parted company with Salsoul. In 1978 she signed with Canadian label Roy B. Quality Records where she recorded a duet with singer producer Tony Valor "Love Has Come My Way." It got a lot of club play, which led to her 1979 album Reflections Of with disco classics "Tell The World" and "Dance the Night Away". Carol toured the world with these classics, performing with other stars like The Trammps,Thelma Houston, the Village People, Tom Jones and James Brown. 1980s to present She turned down Darryl Payne's song "Over Like a Fat Rat" and passed it to Fonda Rae because she wasn't fond of the concept of a song that is "about a rat," defending her position, "Anything I am singing has to make sense to me and tell a story." Rae's version which turned into a minor club hit was appraised by Williams, "[and] she did a fantastic job. The way they arranged it—it was amazing." In 1982 she had a R&B hit "Can't Get Away From Your Love" on Vanguard label which did well for her on the R&B dance charts. "You've Reached the Bottom Line" in 1983, "What's The Deal" in 1987, and "Queen of Hearts" in 1989 all kept her on the charts. Her hits played an important part in the disco club scene. DJs typically kept Carol's records available as people would eventually request her songs. Carol Williams is still performing, doing shows on disco flashback concerts and she travels with her live band. Her songs are available on various Salsoul and Unidisc compilations. Albums • 'Lectric Lady 1977 Salsoul Records • Reflections Of 1979 Quality Records Singles • "Rattlesnake" • "More" • "Love Is You" • "Come Back" • "My Time of Need" • "Just Feel" • "Love Has Come My Way" • "Tell The World" • "Dance The Night Away" • "I Get It" • "One More Time" • "No One Can Do It" • "Shake (It Easy)" • "Can't Get Away (From Your Love)" • "You've Reached The Bottom Line" • "What's The Deal" • "Have You For My Love" • "Queen of Hearts" • "Love On the Run"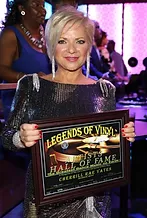 Cherrill Rae is a dynamic personality with a bigger than life stage persona. She began her professional singing career at the age of 14. She was signed by A&M records in 1980 and had a hit single with a remake of the old Doris Day song "Que Sera Sera". It was arranged with a percussive Latin beat and killer vocals. It climbed to number one on the Canadian top 40 and stayed there for ten consecutive weeks. Her next album "Dancing up a Storm" became a top 40 success in the United States as well as Canada and Europe. The number-one single off that album "A Little Lovin'" went top ten in Cash Box, Record World and Rolling Stone Magazine. CBC then offered her a five year contract to star in her own weekly variety television show called "The Raes" which aired for four consecutive seasons. Cherrill has appeared on all the major American Talk Shows including Jay Leno, Johnny Carson, American Bandstand and Soul Train. She has traveled the world and performed in every major venue from The Copa Cabana to Las Vegas to London and Hong Kong and most everywhere in between. She continues to entertain aboard the World's biggest cruise ships, theatre and night clubs. Cherrill Rae Yates today… Cherrill's stage show today is a combination of some real good music, a lot of comedy based on her true life history. She says "Sometimes life is funnier than fiction. It brings more honest laughs than scripted jokes." It's all delivered with the soulful expression that has developed through life experience. She treats her audiences like a group of friends in a living room, warm and intimate. Today her voice is a multi-textured instrument with prolonged whispers, powerful, low moaning, staccato bopping, and a myriad of other techniques. She can belt out smoldering torch ballad and then switch gears to a feisty novelty number or a spicy Latin tune. You will probably hear many different languages. "Sometimes when my audience comes in the room they don't really know who I am… but when they leave… Everyone is my best friend!" Let her sing for you….she will touch your soul!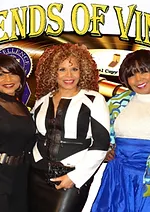 THE ORIGINAL LADIES OF CHIC ALFA ANDERSON • LUCI MARTIN • NORMA JEAN WRIGHT
Style, sophistication, and soul. That's what Alfa Anderson, Luci Martin, and Norma Jean Wright brought to CHIC as the group's original lead vocalists. Alongside producers Nile Rodgers and Bernard Edwards, and drummer Tony Thompson, these legendary ladies made CHIC synonymous with infectious hooks and timeless grooves. They collected a wall of gold and platinum albums, fueling the charts with hits that dominated clubs and airwaves across the globe. To the delight of their dedicated fans, Alfa, Luci, and Norma Jean have reunited to celebrate a legacy that encompasses some of the most groundbreaking music ever recorded.
Their story begins in 1977, when CHIC's gold-selling eponymous debut featured Norma Jean Wright as the group's first lead vocalist. The album generated a pair of charttopping disco hits, "Everybody Dance" and the Grammy-nominated "Dance, Dance, Dance," which included Alfa Anderson on background vocals. Luci Martin joined shortly thereafter and accompanied Norma Jean on leads during CHIC's first tour. When Rodgers and Edwards produced Norma Jean's self-titled solo debut, yielding her hit single "Saturday," Alfa stepped in and fronted CHIC with Luci. Alfa's lead vocals on "I Want Your Love" helped propel C'est CHIC (1978) to number one on the R&B albums chart as "Le Freak" topped the pop, R&B, and disco charts, and became the biggest- selling single in the history of Atlantic Records. Risqué (1979) spawned "Good Times" — CHIC's second number one pop single — and spotlighted Luci's lead on the smash UK hit "My Feet Keep Dancing." Throughout the '7Os and '80s, Alfa, Luci, and Norma Jean also lent background vocals to the CHIC Organization's high profile productions for artists. Alfa and Norma sang on the Grammy-nominated title track to We Are Family (1979) by Sister Sledge, which instantly became a worldwide anthem. Before singing on I Love My Lady (1981) by Johnny Mathis, Alfa and Luci contributed vocals to Diana Ross' number one R&B album diana (1980). Miss Ross received a Grammy nomination for "Upside Down," which topped the pop, R&B, and dance charts and subsequently became part of CHIC's stage show along with "I'm Coming Out."
Following their tenure in CHIC, Alfa, Luci, and Norma Jean each worked with an array of music icons including Aretha Franklin, Mick Jagger, Madonna, Bryan Adams, Melba Moore, and Bryan Ferry. Alfa toured with Luther Vandross for many years and founded Voices of Shalom while Luci and Norma formed a duo and brought disco hits to new generations of listeners. Parallel to each vocalist's many creative pursuits, CHIC's seminal contributions to popular music were recognized by some of the music industry's most prestigious organizations, including a nomination for the Rock & Roll Hall of Fame. No less an authority than Rolling Stone even placed "Good Times" on the magazine's "500 Greatest Songs of All Time" list.
In recent years, Alfa , Luci, and Norma Jean have relaunched the classic vocal sound they introduced in CHIC. The first step towards their current collaboration arrived in 2010 when the three reunited on Tinkr B. and Lu­ Fuki's "My Lover's Arms ." They debuted their live show at the "21st Annual Evening Under the Stars" benefit (Palm Springs) in May 2014, followed by a surprise appearance during Nile Rodgers & CHIC's concert at the Hard Rock Hotel in Ibiza, plus a set with Company Freak at New York's Central Park SummerStage Series in June 2014. A year later, they headlined the official launch party at Mandalay Bay Hotel & Casino's LIGHT Nightclub in Las Vegas for Pacific Electronic Music, a label formed by Jerry Greenberg and DJ Max Matire. Forming the trio Next Step, they recorded "Get On Up" (2015) with Kathy Sledge and Ibiza-based producers Aristofreeks, which peaked at #8 on Billboard's dance charts in May 2016. From Palm Springs to Paris, Alfa , Luci, and Norma Jean are ready to deliver their classy, high-energy, roof-raising show to audiences all around the world. Indeed, the good times are just beginning.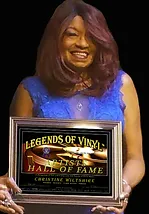 Christine Wiltshire By Hans R. de Vries Singer Christine Wiltshire , originally a native of Brooklyn, New York started her professional career as in the Luther Vandross quintet LUTHER in 1976 and broke through internationally with the Patrick Adams's group MUSIQUE by 1978 with international hits as "In The Bush" and "Keep On Jumpin' ", which resulted in a Gold Record for album Musique and her group was nominated Billboard's "Best Girl Group" as part of the group "Musique" in 1978. She also composed for the group. Allthough not on the record cover of Alphonse Mouzon's produced group POUSSEZ! Christine did all (lead-) vocals for that project. Hits: "Come On And Do It" and "Never Gonna Say Goodbye". She got her biggest hit song with "Weekend", originally recorded by Patrick Adams' studio group Phreek of which Wiltshire was a member. The song was heavily played by Larry Levan yet it was commercially unavailable so it did not enter any charts 1n 1976. In the early 1980s, William Socolov, the co-owner of Sleeping Bag Records, invited Levan to make a new version of "Weekend". It became more successful than the original version, peaking at No. 54 on the British pop chart and No. 9 on the Billboard Dance chart in 1983. And in 2016 "Weekend" is again re-released with Blaqhol Remixes and has entered some European charts. Christine Wiltshire toured around the world with a.o. Luther Vandross, Zulema, Disco Tex and the Sex-O-Lettes, Samantha Sang, The Marvelettes & Marianne Faithful. As a session singer she can be heard on recordings by a.o.Lou Reed (female vocals on "Walk On The Wild Side"), Melba Moore, Keith Richards (of Rolling Stones), John Phillips (of Mamas and Papas), John Lennon (of Beatles) & Yoko Ono, Jocelyn Brown, Zulema, Candi Staton, Lolitta Holloway, Eddie Kendricks (of The Temptations), Kid Creole and the Coconuts, Herbie Mann, Latoya Jackson, Cuba Gooding Sr.and Robert Palmer. Through the years Christine now also developed herself as a Jazz and Standards singer and she performs songs from The Great American Songbook at Supper Clubs and intimate venues, next to her work as a Pop and former Disco singer. Additional info by Christine Wiltshire Singer, Songwriter, Producer Member of the extended Patrick Adams collective Christine's vibrant personality and rich vocal tones magically capture emotions and soul of her selections and make you feel like it's your words she's singing. Her talent and professionalism make it no mystery why she has been selected to appear on so many recordings and tour dates for major recording stars. As an active session participant Christine has also become keen to the methods of producing and session management and has directed many sessions of her own. Originally a native of Brooklyn, New York her career has taken her all around the United States, Mexico, Canada, South America, France, England, Holland, Bermuda, and St. Croix. Christine currently resides in The Netherlands ROAD TOURS: Luther Vandross Musique The Toys Zulema Disco Tex and the Sex-O-Lettes Major Harris Samantha Sang Class Action Marvelettes Marianne Faithful STUDIO ALBUMS & RECORDINGS: Musique – Gold Record Class Action Phreek Luther Vandross Bruni Pagan Main Ingredient Melba Moore Keith Richards (Rolling Stones) John Phillips (Mamas and Papas) John Lennon (Beatles) Yoko Ono Jocelyn Brown Zulema Candi Staton Lolitta Holloway Eddie Kendricks Lou Reed Kid Creole and the Coconuts Melisa Morgan Venus Dodson Herbie Mann Latoya Jackson Cuba Gooding Sr. Robert Palmer TV APPEARANCES: Midnight Special – NBC Mike Douglas – CBS Saturday Night Live – NBC American Bandstand – ABC Soul Train – WNEW Top of the Pops – London, England Top Pop – Amsterdam, Holland Where are they now – Cable and on Canadian TV Soul – Public Television (PBS) Edit Awards Gold Record for album Musique, Nominated Billboard's "Best Girl Group" as part of the group "Musique".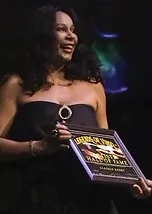 Claudja Barry (born 1952) is a singer, songwriter and actress. Her successful songs were "Down and Counting", "Boogie Woogie Dancin' Shoes" and others. As an actress, she is known for performing in the European versions of stage musicals AC/DC and Catch My Soul.
Early music career
At the age of six, Barry and her family emigrated from Jamaica to Scarborough, Ontario, Canada. After graduation from high school, Barry left for London where she eventually landed a role in the musical AC/DC by Heathcote Williams and after that in a German production of Catch My Soul. The play toured Europe where she eventually wound up in West Germany in the spring of 1975. That same year she signed with Hot Foot label and released a single called "Reggae Bump". It was released in Canada under the Hansa label.
Barry had some success with her recordings. She had two Billboard Hot 100 entries, the first being "Dancin' Fever" which peaked at No. 72, off The Girl Most Likely album, the other song being "Boogie Woogie Dancin' Shoes"[1](R&B No. 37, Pop No. 56 in 1979) from the album I Wanna Be Loved By You, released in 1978. Both became major mainstream pop hits in Canada (where "Dancin' Shoes" peaked at No. 7 on the RPM 100 national chart on April 7, 1979 and remained on the chart for 23 weeks)[2] as well as in Europe. All her studio albums were produced in Germany by Jürgen Korduletsch. In 1976, the soulful ballad, "Love for the Sake of Love", received airplay and in 1979, the single, "Boogie Tonight", from the I Wanna… album, received Canadian airplay, sharing the charts with "Dancin' Shoes" and reaching No. 42 on June 23, 1979.[3] Also in 1979, she won a Juno Award for being the Most Promising Female Vocalist of the Year.
The 1980s With the release of her Feel The Fire album in 1980, Claudja's songs were becoming highly synthesized – this was her final album to feature an earthier, more horn & string approach to the production of her music. In 1981, she made a successful foray into new wave/Hi-NRG music with the album Made In Hong Kong. It featured the lead single "Radio Action", which became a moderate club hit peaking at No. 57. In 1985, she appeared in the movie, Rappin', starring Mario Van Peebles. The year 1985 also saw the release of the single, "Born To Love" which sounds similar to a Pet Shop Boys or Erasure song. This single was produced by Jürgen Korduletsch with New York City based Hi-NRG producer, singer and songwriter, Bobby Orlando. "Born To Love" peaked at No. 14 on Hot Dance Music/Club Play chart. Dance format radio stations in the United States did not give it major exposure since the album it was lifted from was a UK-only release.
On the Hot Dance Music/Club Play chart, she has had much more success: six Top 10 hits, including "Down and Counting," which spent a week at No. 1 in 1986.[4] At the time, the song also became only her third single to chart outside of the Billboard Club Songs chart in the U.S., peaking at a No. 98 on the Hot R&B/Hip-Hop Singles & Tracks. Barry had further successes on that chart with the singles "Can't You Feel My Heartbeat" (No. 33 R&B) and "Secret Affair" (No. 60 R&B). "Down and Counting" was the lead single from her album, I, Claudja, her only full-length record for Epic Records.
The 1990s
After her run at Epic did not result in another album, she focused her music career on her fans in Canada and abroad. She still remained active recording a pair of underground club classics during the early 1990s. The singles "Love Is An Island" (1991) and "Summer of Love" (1992) are highly regarded club hits to those who know them. She covered a Prince song called "When 2 R In Love" in 1992 on Radikal Records. In 1993, the German euro-dance project General Base featured Barry as lead singer for their single "Poison", which got a greater success. "Summer of Love" was successful enough that it maintains radio airplay on some radio stations such as WMPH. Both single became major hits outside of the U.S. A Christmas/Holiday Dance album titled, Disco'round The Christmas Tree was released on Radikal Records in 1995, then an extended mix compilation titled, Disco Mixes. Before the decade ended, she recorded another song called, "Reach Out For Me" on Tony Green Organization Records in 1997. 1999 to present
In 1999, R&B artist Montell Jordan sampled the rhythm track from Barry's single "Love For the Sake of Love," for the hit titled, "Get It On Tonite" (No. 4 on the Billboard Hot 100 ). In the year 2000, Da Brat also released a song with the same sample featuring Tyrese called "What'chu like" which reached number 26 on the Billboard Hot 100.
In May 2006, Barry returned to the Billboard charts with "I Will Stand" released on Donna Jean Records. By July the song had reached the Top 10 of the Hot Dance Music/Club Play chart, peaking at No. 4 before the end of the summer. It received moderate dance radio format airplay. In 2015, Barry's eighth album titled "Come On Standup" was released as digital download only album release through CDBaby.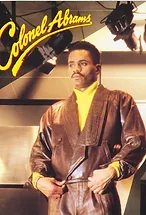 Colonel Abrams (May 25, 1949 – November 24, 2016) was an American musician, singer, songwriter, dancer and actor. Colonel Abrams (his real name) was born in Detroit, Michigan. His family later moved to East 13 Street, in Manhattan's East Village Early career From an early age, Abrams began playing the guitar and piano. He was in several early bands; among them Heavy Impact – in which he played both guitar and keyboards alongside Joe Wells (guitar), Lemar Washington (guitar), Marston "Buffy" Freeman (bass guitar), Ronald Simmons (drums), Harry Jones (trumpet), and Barbara Mills (saxophone). In 1976, he formed Conservative Manor, 94 East (the band featuring Prince on lead guitar). He became popular on the New York underground scene via radio and club play, and had his first major hit in 1984 with "Music Is the Answer", on the independent label Streetwise. Other hits in the mid 1980s included "Leave the Message Behind the Door", "Trapped" (a top ten hit in Germany, Ireland, the Netherlands, and the UK), "The Truth", "Speculation", "I'm Not Gonna Let You", and "Over and Over", establishing Abrams as a solo artist, initially in Europe and later in the US.[6] In 1985, he signed to Steven Machat's label and production company, AMI. Machat, who was collaborating and working with a British producer, Richard James Burgess, hired Burgess to produce Abrams' self-titled debut album. Machat then arranged for MCA Records to sign Abrams for worldwide releases. Burgess produced the songs "Trapped", "I'm Not Gonna Let You", and "Table for Two". "Trapped" reached the top five in the UK Singles Chart and topped the US Hot Dance Music/Club Play chart in 1985, followed by his self-titled album, which spent two weeks at number one the following year. An electronic remix of "Trapped" was later released in 1995 by Boards of Canada, under the pseudonym Hell Interface. A new version of "Trapped" ("Trapped 2006") was released in the UK. "I'm Not Gonna Let You" also spent a week at number one in the dance chart, in 1986. The album peaked at number 75 on the US Billboard Top 200 and Number 13 on the US Top R&B/Hip-Hop Albums chart. Although Abrams had no American pop hits during his career, he had a number of entries on the US Hot Dance Club Play chart in the 1980s and 1990s, including four entries that hit number one. In 1987, he had his fourth number-one US dance hit with "How Soon We Forget", the same year that he released his second album, You and Me Equals Us. On January 9, 2007, Abrams released the single "Just When You Thought", the third single on his own record label, Colonel Records, after "Heartbreaker" and "Let Us All Be Friends". Also in 2007, Abrams released "Never Be", "Just Like Mathematics", and "True Stories". In June 2008, his single, "Only a Few", was issued. In August 2011, he performed at the '80s Reunion' A crowdfunding campaign was launched in 2015, via GoFundMe, in order to help Abrams, as he was homeless, suffering from diabetes, and in poor health. Marshall Jefferson, who had begun his own effort to crowdfund an album, encouraged others to donate to Abrams instead, stating: As most of you may or may not know, a lot of recording artists don't have medical coverage or benefits … Those of us who have listened to his awesome music and know of his plight, have banded together to try to help him through this rough patch. Abrams died on Thanksgiving Day, November 24, 2016. Numerous music industry luminaries paid tribute online, such as Tony Tune Herbert, Joey Negro, Dave Pearce, and Swizz Beatz. Jellybean Benitez, a producer who worked on Madonna's "Holiday" and Whitney Houston's "Love Will Save the Day", wrote: "It's a sad day for the House Music community". Jefferson wrote, "Just learned Colonel Abrams passed away," and added, "Never to be forgotten, R.I.P.
Company B is a dynamic South Florida based freestyle trio who made a huge splash in the dance and pop world. The group was formed in 1986 by Cuban-American producer Ish "Angel" Ledesma. Featured members of Company B were Lori Ledesma, Charlotte McKinnon and Susan Johnson. Prior to the release of the group's self-titled album, Charlotte McKinnon left and was replaced by Lezlee Livrano. After the group's self-titled album debut, Susan Johnson left and was replaced by Sheena. The release of this album featured their hit song "Fascinated". It received significant radio and club airplay in all major cities throughout the US. It reached number one on the US Hot Dance Club play chart and crossed over to pop radio, peaking at number 21 on the Billboard Hot 100. The group was best known for this single, as well as the platinum wigs that were initially a part of the group's image. Over the years the group has had a few member changes but always incorporate at least one of the original members. Today Company B is now led by original member Susan (Johnson) Gonzalez and members Dalia Chirinos and Siddy Betancourt. They have been traveling and performing throughout the United States and abroad. Their new remake "Cruel Summer" is being played everywhere, including the internet and iTunes. They are currently working on branding, a new single, and performing extensively.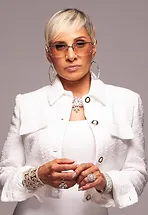 C-Bank AKA Joei Mae/ Brenda Rodriguez Born and raised in the Bronx, as Brenda Rodríguez, this New York Latina, had a keen interest in music and entertainment since the age of 5, and has been working to reach the highest professional level. In 1978 she was asked to perform "Big Spender" in her Junior High School "Winter Show", she realized then that she HAD TO SING. She could feel it in her soul, and her school performance that night was confirmation. In 1982 she was accepted into the High School of Music and Art, where she started her vocal training in opera music. She was quickly added to the"All Girls Choir" "The Junior Choir" and "The Gospel Choir". After High School, Brenda was on a mission to sing on a professional level, like her Idols Diana Ross, and Barbra Streisand. In 1986, she auditioned to be the lead singer of "C-Bank", on Next Plateau Records. She was given the part on the spot. In 1987, Mickey Garcia and Elvin Molina recorded her first Freestyle Hit single "Perfect" and soon after, "I'm So In Love With You". She also recorded the first C-Bank Christmas album called"C-Bank's in The House". Things really took off in the 1990's as Brenda teamed up with Franc. Reyes and Carlos Berrios to record "He's My Baby Now", and "Promise Me Your Heart" as "Joei Mae" for "Afterdark Records". Now back with her dream team in 2021, Writer/Director Franc Reyes wroteheartfelt lyric & melody for two new outstanding songs and Carlos Berrios, producing genius completed the projects. Brenda's vocals are flawless! Brenda's twonew hits coming out in 2021. "He's Just A Step Below Me" and "Heaven".As well as a remake of "Remember what you like". Since 1987 Brenda has been "The Face Of C-Bank". She continues to perform in and out of the States, singing all her "Joei Mae", and "C-Bank" hits, which she continues to represent, such as, "One More Shot", and "I Won't Stop Loving You" to date. Keep an eye out for this Beauty as she hits the ground running with her creative team, in top physical shape and ready to create the best music of her life! Stay Tuned!!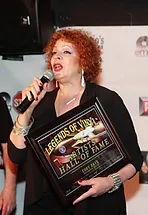 Cory Daye lead singer of Dr. Buzzard's Original Savannah Band. A true native New York original, Cory was born in the South Bronx and I was exposed to a lot of big band sounds through her father. He was actually an amateur singer and was exposed to the big band sound and Ella Fitzgerald's music at a very early age. Cory grew up with the love of the big orchestrated band sound, she would start singing early on and it became a big dream of hers to be a vocalist. At The Age of Seventeen, Cory began singing with A few friends who eventually became Dr. Buzzard's Original Savannah Band. Cory helped Dr. Buzzard create the unique blend of styles which made their debut album one of the seventies' most innovative records. Cory became one of the most distinctive voices of the disco era. A new sound was born by fusing jazz, rhythm & blues, swing, soul, latin, big band and disco beats Cory's soft, endearing and unique vocals were what made an impression on the everlasting timeless classics like 'Cherchez La Femme, 'I'll Play the Fool,' 'Hard Times'€ and 'Sour and Sweet.' 'Cherchez La Femme' was a huge hit single and number one on the Disco charts in 1976. DBOSB was managed by the now pop mogul icon Tommy Mottola. Their debut album went Gold, Cory's Vocals Were A Major Part Of Savannah's Sound, One Of The Reasons The Group Won A Grammy Award Nomination As Best New Artist Of 1976. It was Cory's sassy vocals which stood out and what the group called tt's "Jungle Rhythms" and it's 'Retro Orchestral Sound". DBOSB went on to record 3 more albums with Cory Daye. In 1979 Cory released her first solo album, Cory And Me, on Mottola's New York International Records label. The album included the chart topping classics like "Green Light", "Pow Wow" and the international hit "A Wiggle And A Giggle. Cory did not stop one bit as Cory continued on and was a featured vocalist and part of the group Kid Creole & The Coconuts, which kept her busy recording and traveling worldwide. In 1993 Cory also appeared in the film Lambada: The Forbidden Dance alongside Kid Creole performing two songs including the American version of Lambada originally by Kaoma. Today, Cory still continues to wow the crowds and struts her stuff onstage as a solo performer at various venues and concert halls. Cory also has added to her list of credits in an off-Broadway debut in the hilarious comedy hit 'My Big Gay Italian Wedding" at the St. Luke's Theatre, New York City. 2015 marked a long anticipated reunion with August Darnell aka Kid Creole at The B.B. Kings Club in New York City's Times Square for what is now called an historic evening, performing together for the first time in nearly 15 years. Cory admits: "Even though I sang music that fused elements of the past with contemporary beats, I never once thought we were before our time; but with all the fans, who still listen to the albums we created, I now think differently. We were a band that endured the test of time! "I'd like to be thought of as a musical innovator. "Cherchez La Femme" will always be my baby!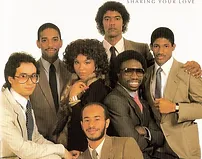 Change is an Italian-Americanpost-disco group formed in Bologna, Italy, in 1979 by businessman and executive producer Jacques Fred Petrus (1948–1987) and Mauro Malavasi (born 1957). They were heavily influenced by the disco band Chic. The current incarnation of the group formed in 2018. Concept Change was initially formed in early 1979 as a studio band with a revolving cast of musicians, led by businessman and executive producer Jacques Fred Petrus, with the majority of song-writing and production carried out by Mauro Malavasi and Davide Romani.[2] The band's dual Italian and American identity was a result of a production system in which the music, excepting the vocals, were written and recorded by Italian collaborators in studios such as Fonoprint Studios, Bologna, Italy. The backing tracks were then taken to the USA where vocals were added by American performers, before being mixed into finalized versions in major studios such as the Power Station in New York City.[2] Immediate success The band's debut album, The Glow of Love, was released on Ray Caviano's label, Warner/RFC Records in 1980. It was composed by a small team of writers made up of Romani, Malavasi, Paolo Gianolio (lead guitarist), Tanyayette Willoughby, Paul Slade and Wayne Garfield. The first single was the million seller "A Lover's Holiday" featuring the ad lib stylings of Zachary Sanders, known then for his work on Schoolhouse Rock. The follow-up hits from the album, "Searching" and the title song, feature lead vocals by Luther Vandross who had yet to come to prominence. The three songs combined set the all-time record, spending nine weeks at #1 on Billboard's Club Play Singles chart,[3] enough to make it the #1 Disco recording of the year and a strong seller in the U.S. It also made the Pop Top 40 that summer. The success of "Searching" and "The Glow of Love" exposed Luther's voice to mainstream and eventually led to a successful solo career soon afterward. At the time The Glow of Love was released, the group also drew comparisons to another Disco act at the time, Chic, who not only were Change's label mates at Atlantic Records, but also shared the backing vocalists as well. The follow-up album, Miracleswas released in 1981. It was created by the same collection of writers and producers as had worked on the debut album. Due to contractual differences, Vandross refused to sing lead vocals on any of the album's tracks and was only featured on backing vocals on selected songs. After Miracles, Vandross continued to provide backup vocals for the group until 1981, when he left Change to pursue his solo career. Petrus and Malavasi signed up James 'Crab' Robinson to replace Vandross, owing to his ability to perform in a similar vocal style. Robinson shared vocals with Diva Gray for the album. Miracles was released to a similar level of success as the début, though it did not manage to produce a mainstream crossover hit such as "A Lover's Holiday". The three singles from the album, "Paradise", "Hold Tight" and "Heaven of My Life" all reached number one on the Billboard Club Play Singles chart in 1981. Change's 1982 album, Sharing Your Love, moved the band further away from disco and club music and into genres such as R&B and Funk. The lead single, "The Very Best in You", was one of the foremost examples of the group's take on R&B. The album also marked a new process in the writing of the band's albums. The team behind the first albums contributing less, instead a wide range of songs by other writers were recorded. Overall, the album continued a slowly declining trend in the commercial fortunes for the project, though the album sold well and "The Very Best In You" was popular. Mixed fortunes During the recording and touring of their fourth album, This Is Your Time (1983) Change's relatively stable line-up of performers, writers and producers as well as their commercial success faltered. The album failed to chart a major hit, with the title track flopping in comparison to previous lead singles. After the album's release Rick Brennan stepped into the place of Robinson who left to pursue a solo career, while producers Davide Romani and Mauro Malavasi departed for other projects. At the same time of these important departures, Change was bolstered by the contributions of bassist and songwriter Timmy Allen and returning vocalist Deborah Cooper now promoted to lead, both of whom remained in the band until its demise. After Change, Cooper worked with the C+C Music Factory in the 1990s.[2] The failure of the 1983 album left future of Change in jeopardy. Petrus wisely hired recently sacked Time members Jimmy Jam and Terry Lewis to write and produce what would become Change of Heart in 1984.[2] The album did well internationally, returning the group to the charts in Europe and the USA. The title track became Change's first top ten R&B hit in three years. Unlike former Change albums which had a large number of songwriters, Change of Heart was written by just three writers, four tracks were by Jimmy Jam and Terry Lewis' partnership while the remaining four were the work of Timmy Allen. Nevertheless, Allen was given the opportunity by Petrus to write and produce the majority of what became Change's final album in 1985, Turn on Your Radio. This album bore little of the polished dance and R&B sound that the group had always emphasized, and was less successful even than This Is Your Time, though Europe remained receptive to the group. The band's final US hit "Let's Go Together" was notable as it was co-written by Petrus with returning collaborators Davide Romani and Paul Slade. Demise and future Turn on Your Radio was the band's commercial low point, but had not been intended as the act's final release. The formal end came after the death of Petrus in 1987. While the original Change disappeared after Petrus' death, Davide Romani, Mike Francis (Francesco Puccioni), and Patrick Boothe attempted to revive the project in 1990. This new Change project was planned for a release on BMG North America under the name X-Change in 1992, but due to lack of money, the album was left unreleased. The availability of the X-Change recordings was resolved in 2009 after Romani closed a deal with Italian label Fonte Records to release the album later that same year as Change Your Mind, it was produced by Romani and Puccioni, written by Romani, Puccioni and Boothe, with Boothe as the main lead vocalist. In 2001, AmericanR&B/pop singer Janet Jackson featured a sample of Change's The Glow of Love in her number 1 single "All for You". In 2018, Change returned with original members Davide Romani and Mauro Malavasi, and new vocalist Tanya Michelle Smith. The reformed act also released their first single and video, "Hit or Miss," in June 2018, which is the lead off track from "Love 4 Love," a nine-song set scheduled for a September 2018 release.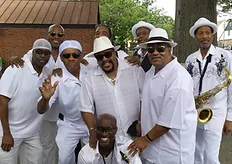 Crown Heights Affair, known to some as R&B Dance Music pioneers, originally began its recording carrer in Brooklyn New York, Taking its name from a section of that borough which was a breeding ground for many R&B flavored groups, Crown Heights Affair quickly rose to become known as one of the popular groups of the 70's thru 80's. The group is a unit consisting of 5-piece rhythm section along with a punching horn section, which defines the Crown Heights Affair sound. Crown Heights Affair is known for their horn-driven infectious dance music with pop overtones. Crown Heights Affair recording career began in 1973 where they recorded their first album for RCA Records. After releasing 3 singles for RCA, the group found their way to De-Lite Records in 1975 where they recorded an instant top-5 R&B smash "Dreaming A Dream". The group went to record more than 6 albums and performed throughout the United States, Europe and Africa. "Dreaming A Dream", "Dancin," "Every Beat Of My Heart," and "Say A Prayer For You" are just a few of the Crown Heights Affair hit singles which brought them to National acclaim in the 70's & 80's. During the groups two-year hiatus from De-Lite Records several members began Production careers. William Anderson, the group's leader along with Ray Reid and Bert Reid combined their talents to produce Unlimited Touch "I Hear Music In The Street" for Prelude Records. The success of this single eventually led to an album which included several hits including "Searching to Find the One," a well known R&B dance classic. After enjoying the success of their first venture Bert Reid left the team to start his own production company which led to the 1982 top 10 R&B smash, "I'll do anything For You" Crown Heights Affair members continued to write and produce for various artists throughout the years and are responsible for discovering some of the most appreciated artists of today. Crown Heights Affair has acquired a reputation for dazzling audiences with their action packed live presentation. On April 30th 1999 Crown Heights Affair reunited to do a live performance at "Trammps" in New York City, where they left a packed house shouting for more. It was once again confirmed that Crown Heights Affair live performance was, and still is a show that should not be missed.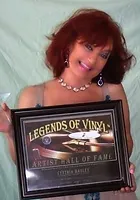 Cynthia Manley A petite and powerful performer that can steal your heart in a moment and then melt you with her passion in the next. She can send shivers up your spine, causing what Quincy Jones aptly described as "truth marks," singing stories as though she were talking to only you. She sings in the "blue eyed soul" tradition, and lists Janis Joplin, Aretha Franklin, James Brown, and Tina Turner amongst her heroes. She has been singing along with their records since she was a child on her parent's coffee table. In her illustrious career, she has recorded 11 national and international hit records. Her recordings include: covers of "Remember Me/ Ain't No Mountain High Enough," "Can't Take My Eyes Off Of You," "Back In My Arms Again" and "Stand," as well as her original songs, "Chain Reaction," "Crusin' The Streets," "Everybody Dance," "Give," "Sunshine Hotel," "Save The World" and her latest album of her "Greatest Hits." As the original and only touring lead singer for the Boys Town Gang, she has become a legend within the dance community. Her performance record in America is hard to match. She has performed in every major city many times over as well as being invited to small town venues and lounges. Whether singing for a small number of music lovers or thousands of cheering fans, she gives 100% of herself when performing. She was one of 10 artists asked to perform at the International New Music Seminar, in New York City and was named one of the Top 20 Artists of the Year, in Billboard magazine. She has toured the globe several times. Her tours have brought her to Germany, Spain, Ireland, Italy, England, France, South America, Japa, Switzerland, and China, Oman and Brazil. In a role that was particularly close to her heart, she was asked to portray Janis Joplin in "Janis" The one-woman show had a successful run and gave her vital theatrical training. Although she loved the experience, the role didn't allow for anything else in her life, and she knew she wanted more. When asked about career highlights Cynthia says she is "the most proud of her military tours." She has taken bands into Iraq, Bosnia, Baghdad, Kosovo, Korea, and many other places of danger for our troops. They often had to wear flack jackets and bulletproof vests in 130* heat or perform in the freezing cold. On one base, only 23 soldiers were allowed to come to her performance because they were under alert. She slow danced with each soldier, one by one, while her keyboardist sang. By giving them each a special moment of peace, it brought tears to our brave men's faces as well hers. This is but one example of her connection with her audiences. In addition to performing, she has had 3 of her compositions included in major movies. She has co-written and produced 4 original CDs, as well as an instructional package for up and coming singer/musicians. Her work has also included dozens of national commercials for both radio and television. And as a backing vocalist she can be heard on dozens of internationally recognized Blues recordings. In April 2009 while touring Switzerland, she met international producer and D.J. Jamie Lewis. The two had an instant connection and soon began working on their first project together. In April 2010 they released their original composition "GIVE" on Jamie's Swiss label, Purple Music. The record received critical radio and club exposure and sold well, topping several dance music charts in various countries. With Jamie doing the music and Cynthia composing the melody and lyric, the duo have become a creative musical force. In June 2011, they put out their second release, "SUNSHINE HOTEL." By now their vision was clearer and stronger. Cynthia recorded her master vocal tracks in Los Angeles. As part of the Los Angeles music community she was able to bring in top-notch background singers. Ruben 'Swift' Vidal directed the video. The disc featured American re-mixers and producers doing their interpretation, as well as the Australian team "PnP." The accompanying video was placed on 12 in-store video play streams, such as Banana Republic and Hard Rock Café. Cynthia did satellite interviews from Africa and Brazil, to NYC and Hollywood in a promotional effort. With its success she had reminded the Dance music world that she was alive and well! 2012 was a busy year for Cynthia. She continued touring and composing as well as working with her L.A. based, old-skool R&B band. While catching up with old friends some suggested, "you should write this stuff down," and so she did. She put it in a"how to" platform and basically told her story of maintaining a successful life, in Los Angeles, without being on television. The package entitled "YOU WANT TO BE A ROCKSTAR" continues to sell. It covers everything from running and promoting a band to marketing yourself in social media. Tips on makeup, wardrobe, and walking techniques, are accompanied with visual aids. Also included is a short vocal coaching session, with exercises to strengthen and control your vocal chords. In 2013, she recorded an updated version of "CAN'T TAKE MY EYES OFF OF YOU." The recording was produced D.J., Paul Goodyear. She took the project on by herself with the help of some very talented friends. Glenn Rivera directed the video for the song, shot on a green screen, which was a first for Cynthia. The song received chart exposure and filled dance floors across the globe. She mastered 12 various mixes onto a compact disc, which allowed D.J.'s to do their own edits. 2014 began with a bang as Cynthia hit the road with her "Cruisin' The Streets" tour. She enjoyed the stages of several gay pride events and was even asked to be the Grand Marshall for the Wilton Manor's parade. On August 22nd Cynthia and producer Jamie Lewis released their latest #-1 record, " SAVE THE WORLD." She celebrated disco's 40th birthday throughout the year and her chapter in it, as heralded by the very successful book, " First Ladies Of Disco." In December Cynthia ended a great year by releasing her long awaited "GREATEST HITS" compact disc. Of the 12 tracks, included are four of her internationally charted dance hits. Her signature medley of "Remember Me/Ain't No Mountain High Enough" is there in remixed form as well as the adult-rated gay anthem "Cruisin' The Streets." It also includes "Back In My Arms Again" (making it's compact disc premier) as well as tracks that she recorded in Italy plus three previously unreleased songs. Of those unreleased tracks is a scorching hi-energy version of "Turn The Beat Around" produced by Kevin O'Connor. This song as Cynthia puts it"was my most technically challenging vocal recording ever." With six pages of Cynthia's own recollections and pictures from across the decades, it is sure to charm and satisfy. Now 2015 is in full bloom. So far Cynthia has lent her time, energy and talent to several fund raising events. Giving back to her community is a priority. Whether it's delivering food to the hungry through Project Angel Food, (a charity she has been involved with since 1990), or helping to raise funds for programs that empower teens against bullying, intolerance and discrimination. Cynthia can be found in the trenches doing her part to help. Her most recent humanitarian effort was lending her talent to noted producer Clifford Bell's project against suicide. " We Care" (song and video) features Cynthia along with the cream of the crop of L.A. session singers and vocalists united in this worthy project. On February 14th, Valentines Day, Cynthia brought the love to San Francisco. Her appearance at international DJ/Producer Paul Goodyear's Where Love Lives" event was a magical evening for those lucky to attend. The venue, Beatbox, was transported back over 30 years of hits as Cynthia rattled the rafters with her high energy show. There is never a shortage of producers wanting to work with Cynthia, as her voice tells stories with such passion and conviction, but after releasing two records in 2014, she plans to roll slower into the next adventure. She discussed a project with fellow legends Carol Jiani and Claudja Barry, however the logistics made it better put on a slow burner. Family and friendships were all needing nurturing, which lead to composing and producing 3 records to submit for tv and/or movies. Nothing like drama to inspire ! Performances, travel, home, and creativity kept Cynthia busy through the rest of the year. 2016 started off with talks about the "La-La Peace Project," and Cynthia's participation with this "victims of violence"charitable project. This production is still in motion, including talents like Jessica Williams, Scherrie Payne, the incredible Vincents, and many more. From there, in March, Cynthia recorded 2 records for Grupo Discolocos for their upcoming documentary entitled"DISCOLOCOS." It is an pleasure to be part of this event, honoring the music that has done so much for my life. Jamie Lewis is writing a new track for her to sing and write a story. It will go out on Jamie's, Purple Music Records, Switzerland, probably early 2017. This is always a fun collaboration. Suffice it to say, Ms. Manley is excited about all this. She has an optimistic attitude that keeps her working and creating. One thing is for sure, she won't stop singing, performing and creating new product until her " ashes are thrown to the wind." She has always tremendously loved working with her old skool R&B band, so she plans to put a lot of energy into creating more venues with which to share this experience. Visit her "Cynthia Manley Band " page on this website to read their story and see pictures. Because Cynthia LOVES to perform, she and Annie Bertucci (www.anniebertucci.com) have created a duo to do local gigs that can't afford the trio, or want a more structured show. As of May, 2016, they have done 3 parties and are having a blast. They plan to work cruises, hotels, casinos, and any gig that "puts them on the road". They are "SUGAR AND SPICE," and they are FUN ! Full into the electronic world, they can perform literally 100s of songs, according to audience. "Let them lead the way."These talented women enjoy working together and have delicious harmonies woven throughout their performances. Their voices are their instruments and they are 'jammin' ……. and funny, too ! Stay tuned, as you never know what she'll come up with next!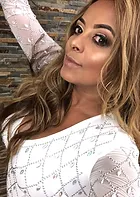 "Cynthia" born Cynthia Torres May 6, 1968 and raised in New York City's Spanish Harlem with Puerto Rican Latina roots. Her music genre is considered American Freestyle/Dance Pop. As a child drawn to music she would sing over Donna Summer songs and rehearse for hours in the mirror. Practicing dance routines was a hobby and entered as many talent shows as possible. While in high school, she sang with a group of neighborhood friends, which included Mercury/Polygram recording artist Safire. Although the group dissolved after graduation, recording artist Safire, hooked her up with an audition at an independent record company. She began working with the producing team of Mickey Garcia and Elvin Molina. By 1987 at 18 she was signed to her first label MicMac Records. "Cynthia" has recorded numerous hit singles within 5 albums between 1988 through 2016. In chronological order she has recorded Change on me , Endless Nights, Thief of Hearts, Dream boy/girl , What will it take , Break up to Make up, Love Me Tonight, Everytime I look at you, Forever Missing You, Medley, How I Love him, Like a Star, If I had a chance, Thinking about you, I Never Said and Starlight. With MicMac Records her debut "Change on Me" was a hit in the NYC clubs followed by "Thief of Hearts" the singles and the album "Cynthia" sold over 150,000 units each and solidified her status as a dance diva. 2 years later her second Album "Cynthia II" single Dreamboy/Dreamgirl is a duet with Johnny O peaked for over 30 weeks on Billboard's Hot 100 Pop Singles Chart at #53, "Dreamboy/Dreamgirl" has to date exceeded 250,000 units in sales and introduced Cynthia to a whole new audience. By 1991 she did recorded a remake of the Stlyistics classic, "Break Up To Make Up" It received airplay nationwide before its release and out-of-the box adds totaled 17 stations including: Power 96 (Miami), BOSS 97 (Atlantic City), Power 92 (Phoneix), and B-95 (Chicago). After her recording contract expired back in 1992, She was approached by Timber! Records a subsidiary of Tommy Boy Records. At first, Timber! wasn't sure what musical direction She should take. However, after much deliberation, Joey Gardner ( CEO of Timber! Records) decided to take her back to her roots. Under the production of Joey Gardener, who has produced such acts as Coolio, TKA, and K7; "How I Love Him" was voted Best Song of the Year by the Winter Music Conference in 1995. After 2 albums and 5 hit singles, "Freestyle's Reigning Diva" returned to the dance scene. During the time when Freestyle music dominated radio airwaves, few artists maintained continued success. Of the countless Freestyle groups and solo female artists, She is one of the most popular among the music's fans. Over the years she has matured, taking vocal training, working with Choreographers and dance lessons. She has said, " If I'm not comfortable with what a song is saying or can't relate to it, then I won't record it. So, having the opportunity to be a part of the writing and producing team allows me to put more of myself into the album, " "When people buy a record or hear it on the radio they are kind of cheated, because my best work is live. I try to make each song's stage show unique and memorable." Cynthia opened her own entertainment company to take charge of her career and to also develop other performers. She wants to keep doing it all-singing, writing, producing, touring. Humbled by her gift and acknowledges the blessing it has been to make a career of it. Always keeping it real, you will find her on social media inspiring her fans with keeping your body and home in shape. You will also find her in the crowd after a show or promoting a charity event. A huge supporter of Breast Cancer Awareness and advocate for helping children overcome all obstacles. Raising thousands of dollars for these causes. Using her platform to volunteer and donating her merchandise. Currently using her talents as a businesswoman to further develop her music and managed by Sal Abbatiello Founder/Owner of Fever Records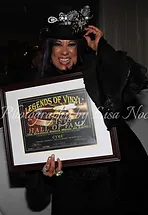 Cyre' is a diverse, passionate, unique and innovative artist whose gifts have been expressed in the music, Spoken Word and film-making mediums. She has performed around the globe singing Jazz, Latin and popular music and has topped the billboard dance music charts with her top 10 billboard listed song "Last Chance". Her songs can be heard in both film and television programs and has played such diverse stages as the Monster club in New York, Palladium, Calle Ocho and Lincoln Center! Her performances are always visually exciting and unique.!!!!! Singer, songwriter, poet, and Filmaker Cyre' has produced for film and television and produced her music videos. She is known for her multi-cultural music and film projects to inspire youth and leadership in a variety of communities. One such television channel 2 program in 2015 she coproduced was "Nueva Estrella"; A bilingual American idol award show. As a lyric writer; she is known for penning the Gay anthem R&B/Dance song " Suffer the consequence" for First Choice Singer Rochelle Fleming and for the soundtrack for the film "My girlfriend's boyfriend" "Undercover Lover" sung by the Village People. Cyre' has performed historic duets with Jazzy Jay in the early hip-hop days with the song "B Boy Style" and Chubby Checker in his inspirational song "Knock Down The Walls". Cyre' started her career singing in Chelsea night clubs along with Harry Connick Jr. At the New York Speakeasy Chelsea Place and was a member of the legendary "JR Funk & the Love Machine" as well as the early 80s dance funk group "Weeks & Company" with their international hit "Rock your World". Cyre' has performed in France, Italy, Israel, Greece to name a few international destinations. She was a member of Upfront and recorded various songs after their successful hit "infatuation" Cyre' Has a long history of being musically trained playing viola and guitar and studying music theory and voice at the Tarrytown Mozartina music conservatory. With a voice that has been described as "melodic, distinct and powerful;" Cyre' stands-out in all genres of music that she has recorded. She has a four octave range voice and has been blessed with the ability of perfect pitch. In addition, Cyre' has done commercials for Dove Soap, Cheetos, Oil of Olay, and several other well known brands. Whether she's tearing down the roof with a house or dance song-belting out a live Latin song with her band; or singing a tribute song she composed in Washington for the 911 Pentagon victims families as well as performing her composition at a world peace concert with a 100 piece orchestra at Lincoln Center – Cyre' is a one-of-a-kind Artist! NEW KIDS ON THE BLOCK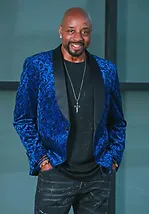 D Train is an American singer, songwriter, instrumentalist, producer and actor. He rose to fame in the early 1980's with the release of his first album "You're the One for Me", which spawned his first US Billboard Dance chart number-one hit, "You're the One for Me". His debut album (under the Prelude Records label) would also chart with the hits "Keep On" and the much-covered Burt Bacharach hit "Walk On By". He would go on producing hits on the follow-up album "Music" and "Something's On Your Mind". He then signed to Columbia Records, producing more hit singles on the albums "Miracles of the Heart" and "In Your Eyes", as well as, producing additional albums under his own label, "701 Franklin Avenue". As a songwriter, D Train has written for numerous artists including Patti Austin, George Duke, Carl Anderson, John P. Key and Vanessa Bell Armstrong to name a few. He has lent his voice on songs for artists such as Michael Jackson, Elton John, Carrie Underwood, Luther Vandross and Mary J. Blige among others. D Train has worked on numerous television and film soundtracks. He hosted "The D Train Show" for many years on Sirius satellite radio and has enjoyed great success as one of the leading jingle vocalists in the industry. D Train has a wide vocal range and Nat King Cole, Paul Robeson, The Jackson Five, Tony Bennett, Mario Lanza, Billy Eckstein, Al Green, Bobby Womack, Mel Tormé and Carl Anderson have influenced his music. His artistic influences include Rock, R&B, Soul, Dance, House, Blues, Gospel, Contemporary Christian and Traditional Native American. For nearly 20 years, D Train has been working with and recently promoted to the Music Director for "United Stations Radio Network". A New York-based radio and media company founded by Dick Clark and Nick Verbitsky. D Train sang the original "Poke rap", the official closing credit theme song for the cartoon Pokémon. The song also appeared on the show's official soundtrack. He also provided vocals for songs for the film "South Park Bigger, Longer and Uncut". D Train co-wrote and sang the anthem for the Montauket Nation in 2010, which was selected by the as their official anthem. In appreciation, the Montauket Nation bestowed the honorary name of "Cloud" to D Train. In 2013, "You're The One For Me" was featured in the release (and 2014 re-release) of Rock star Games video game "Grand Theft Auto V". From 2012 – 2014, D Train performedat the Kennedy Center Honors in Washington, D.C., sharing the stage with Garth Brooks, Sheila E., Steve Winwood, Snoop Dogg, Herbie Hancock, Bruce Springsteen and many others. For most of 2015 D Train performed tour dates with the Boston Pops Symphony Orchestra. In the fall of 2015 D Train was summoned by the Archdioses of New York to perform "On Eagles Wings" at Madison Square Garden for Pope Francis' visit to New York City. In 2017 D Train was summoned by the Catholic Church again to perform for Cardinal Dolan at New York's Gotham Hall. D Train is releasing his seventh studio album in the spring of 2022 and will start touring in June. 2022 is poised to be a great year in the life of this illustrious Artist as the Train is scheduled to pull into stations on tour around the world. Get your ticket and Let's ride.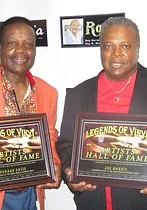 DOUBLE EXPOSURE BACK ON THE SCENE AND BETTER THAN EVER Formerly known as United Image, this group had been singing together since Jr. High School. After High School and military service they reunited and began their quest toward a life-long dream of becoming successful entertainers and recording artists. It was not easy but they believed in their God-given talents and just simply loved to sing. Upon recommendation of some DJ's, United Image was introduced to recording executive Lebaron Taylor, who signed them to Stax Records. They released a single "Love's Creeping Up On Me" and they also released a dance tune "The African Bump" backed with "Hit Man" in Philadelphia. As time moved on so did the group. Producer and Songwriter, Norman Harris ran into Joe from Double Exposure and invited the group to an audition for a record company. That record company turned out to be Salsoul Records represented by Vice President Ken Cayre. Needless to say the audition went well. It had been previously suggested that the group change their name to something more modern. Some band members had joked about pictures taken and saying they looked like a double exposure. Well, the name stuck. Double Exposure was signed to Salsoul Records and began rehearsing new songs for their upcoming album entitled "TEN PERCENT". On December 11, 1975, at Sigma Sound Studios in Philadelphia, Pennsylvania, Double Exposure began recording what would become one of the most successful albums to come out of the Philly music empire, "TEN PERCENT". Around the spring of 1978 the "Four Play" album was released. Two songs were produced by Ron Tyson (currently with the Temptations). There was a remake of First Choice's "Newsy Neighbors", but the strongest song on the album was a ballad called "Perfect Lover" written by Akins, Bellman, Drayton, &Turner. In 1979, Double Exposure's "Locker Room" was released. Double Exposure's first album entitled, "Ten Percent" including the title cut had tremendous success, first as a "Disco" hit, then reaching the" R&B" charts and also having surprising success on the "POP" charts. The second single from that album "My Love is Free" was also a smash hit on all three charts, putting Double Exposure over the top. The results were two Gold singles and one Gold album. For Jimmy Williams, Charles Whittington, Leonard (Butch) Davis, and Joe Harris, this was their first taste of real success in the recording business but definitely not their first experience. Along with the songs, "Ten Percent and My Love Is Free", the song "Every Man" became another big dance hit off the album. Three ballads from the album, "Give My Love Away" written and produced by Bruce Hawes, "Just Can't Say Hello" produced by Vince Montana, and the song "Pick Me" a bluesy tune written and produced by Bruce Gray, Conway and Felder were also hits. This album gave Double Exposure worldwide exposure and plenty of appeal. They were a hit not only in the United States but also in Canada, South America, England, South Africa, and Kenya. "My Love Is Free" and the "Ten Percent" album both went gold in South Africa. They had also gained a reputation of having a strong, polished, and energetic stage show which was backed up by excellent musicians. These guys are a family having been personal friends for over forty years. The camaraderie is true, the love is genuine, and the friendship is priceless! In October 2012, Double Exposure was honored with 'The Legends Award' in Brooklyn New York. In September 2013, Double Exposure with all original members was presented 'The Lifetime Achievement Award' by The National R&B Music Society Inc. for celebrating 50 Plus years in the entertainment industry. You can count on Double Exposure to bring great music with excellent vocals. Their star has not fizzled, it still shines bright. Look for more music from Double Exposure!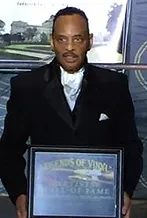 Philly soul drummer Earl Young kept the beat on countless hits coming out of the City of Brotherly Love during the '60s, '70s, and mid-'80s. As one-third of the classic Baker-Harris-Young rhythm section that included bassist Ron Baker and guitarist Norman Harris, Young played on hits by the Intruders, the O'Jays, Barbara Mason, Teddy Pendergrass,Harold Melvin and the Blue Notes, the Three Degrees, the Village People, and many others. The trio was an integral part of MFSB, the studio aggregation that was the house band forKenneth Gamble & Leon Huff's Philadelphia International Records (PIR). He also played on numerous releases issued by other Philly-area labels and co-formed Baker-Harris-Young Productions, having hits with First Choice,Loleatta Holloway, Love Committee, and other acts on the Cayre Brothers' Salsoul Records out of New York City. Young, who first aspired to be a singer, read drum instruction books and taught himself how to play. As a teen, he began playing drums in a marching band called the Elks. Economics dictated that he concentrate on the drums rather than sing, because it paid better. In the early '60s, Young began his professional recording career with the Volcanos. The group's 1965 R&B hit "Storm Warning" peaked at number 33. They were the house band for the Uptown Theater in Philadelphia. The Uptown was akin to New York's Apollo Theater, a necessary stop for R&B/pop acts of the '60s. While playing at the Uptown,Young backed such stars as Jackie Wilson. In his early twenties, Young was called by Stevie Wonder to join him on his tour of Japan. Wonder, who was a student of influential Motown drummer Benny Benjamin, taught Young some valuable drumming tips. Returning to Philadelphia, Young teamed up with guitarist Norman Harris and bassist Ron Baker where they began playing at area clubs. Of the three,Harris began doing recording sessions first, later bringing in Young and Baker. The group can be heard on Barbara Mason's "Yes I'm Ready" (number two on the R&B charts for two weeks, number five pop, summer 1965) and on the Delfonics' "La La Means I Love You" (number two R&B for four weeks, number four pop, around March 1968) and the million-selling "Didn't I Blow Your Mind" (number three R&B, number ten pop, January 1970). Besides their considerable playing abilities and cohesiveness, what also made the trio so in-demand was the fact that if record producers called Young, he could contact Bakerand Harris, thus insuring that there would be a complete rhythm section for the recording session; such "one stop shopping" saved time and money. In the late '60s, producer Kenneth Gamble contacted Harristo play on sessions for the Intruders on his Gamble label. Harris brought Baker, but not Young because the drummer spot was filled by Karl Chambers, a former bandmate of Gamble's when both were in the Romeos ("Precious Memories"). Young can be heard on the gold single "Cowboys and Girls" (number one R&B, number six pop, spring 1968), "When We Get Married" (number eight R&B, summer 1970), as well as the group's later hits, "I'll Always Love My Mama (Part 1)" (number six R&B, spring 1973), "I Wanna Know Your Name" (number nine R&B, fall 1973), and the Three Degrees' platinum single "When Will I See You Again" (number four R&B, number two pop, fall 1974). Most of the PIR catalog has been reissued by Sony Legacy, U.K. label VCI, and PIR itself. The group had the golden touch, not to mention sound, playing on million-selling hits spanning the PIR catalog as well as by Joe Simon (the gold hit "Drowning in the Sea of Love," number three R&B, number 11 pop, December 1971). One album that perfectly captures the era is Wilson Pickett in Philadelphia, a 1970 Atlantic Records album. The LP spawned the hits "Engine Number 9" (number three R&B, number 14 pop, fall 1970) and the gold single "Don't Let the Green Grass Fool You" (number two R&B for two weeks, number 17 pop in February 1971). In 1995 Rhino reissued the album on CD. With such success, Baker-Harris-Young began backing such visiting acts as the Jacksons (their self titled 1976 gold LP), the Spinners ("I'll Be Around," number one R&B for five weeks, number three pop, fall 1972; "Could It Be I'm Falling in Love," number one R&B, number four pop, late 1972; "One of a Kind (Love Affair)," number one R&B for four weeks and number 11 pop, spring 1973), B.B. King ("To Know You Is to Love You," co-written by Stevie Wonder, number 12 R&B, July 1973; "I Like to Live the Love," number six R&B, December 1973), the Whispers ("A Mother for My Children," number 32 R&B, January 1974; "Bingo," number 40 R&B, summer 1974), Blue Magic("Sideshow," number one R&B, number eight pop, spring 1974; "Three Ring Circus," number five R&B), and the Temptations ("Think for Yourself"). With such an ever-increasing time-intensive schedule and more work with intricate arranger Thom Bell, Young was taught by Baker and Harris how to read music, as that skill was becoming a prerequisite. Bell arranged "People Make the World Go Round" — number six R&B, number 25 pop, summer 1972 — for the Stylistics. On the track, Young had to contend with the difficult task of shifting between three different time signatures. After logging so much studio time, Baker-Harris-Young decided to get into the business end of music. They started Golden Fleece, a record label and music publishing company. Going to Sigma Sound in Philadelphia, they convinced studio owner Joe Tarsia and general manager Harry Tipitt to donate some studio time. Young sang lead in a bass voice on "Zing Went the Strings of My Heart," a hit for Judy Garland in 1943. An executive at Buddah Records,Neil Bogart (later head of Casablanca Records in the '70s), picked up "Zing…" and the record was a number 17 R&B hit in summer 1972. Three Trammps tracks were released on Golden Fleece: "Love Epidemic," (number 75 R&B, late 1973), "Where Do We Go From Here" (number 44 R&B, spring 1974), and "Trusting Heart" (number 72 R&B, late 1974). Lacking the necessary distribution, the group switched to PIR, releasing two LPs. Another Buddah hit for the group was "Hold Back the Night," number ten R&B, late 1975. Curiously, "Hold…" was released after the group had signed with Atlantic, with their first charting single being "Hooked for Life," number 70 R&B, fall 1975. When he wasn't touring with the Trammps, Young still cut for PIR and other labels, and even recorded with one of his music idols, drummer/singer Grady Tate. Signing with Atlantic, the Trammps began cutting R&B/disco hits, including "That's Where the Happy People Go" (number 12 R&B, spring 1976) and "Disco Inferno" (number nine R&B, number 11 pop, March 1977). "The Trammps"' big crossover break came when "Disco Inferno" was included on the mega-selling movie soundtrack of Saturday Night Fever starring John Travolta. The track was selected because the Trammps were a favorite at popular Brooklyn, NY, disco club 2001 Odyssey. The club was used as a location for the filming of the movie. The group rode the wave of the wildly popular movie; wherever the movie was playing, The Trammps could find an eager audience. In the late '70s, the trio started Baker-Harris-Young Productions, producing, writing, and playing on disco/R&B hits for Salsoul Records artists Loleatta Holloway ("Hit and Run"), Double Exposure ("Ten Percent," "My Love Is Free"), First Choice ("Armed and Extremely Dangerous"), and Love Committee ("Heaven Only Knows," "Cheaters Never Win," "Law and Order"). The trio was reunited with Eddie Holman, whom they'd backed on "Hey There Lonely Girl" (number four R&B, number two pop, late 1969), for the 1977 album, This Will Be a Night to Remember. Baker-Harris-Young primarily were studio musicians, but toured with MFSB and Vince Montana's Salsoul Orchestra, with whom they also recorded. Baker-Harris-Young's own self-titled Salsoul album was released in fall 1979, later becoming a dance classic. Most of the B-H-Y tracks are available on numerous Salsoul compilations and reissues on their imprint and licensed through Capitol/Right Stuff and U.K. label Charly Records. When Salsoul ceased record business operations to focus a home video division, the trio continued to do session dates and Youngcontinued touring with the Trammps. During the '80s, the trio began to fade. Norman Harris died in 1987. "My Forever Love" (number two R&B, fall 1987) from Levert's 1987 Atlantic LP The Big Throwdown was one of the last completed tracks by the multi-talented guitarist/songwriter/arranger/producer. Bassist Ron Baker passed away in 1991. Without his friends,Young began to scale back, only drumming on sessions he felt were worthwhile. In 1994, Rhino Records issued That's Where the Happy People Go: The Best of the Trammps. The Collectibles label reissuedThe Legendary Zing Album, Featuring The Fabulous Trammps as Golden Classics in 1992. Still active in the business today, Young tours all over the world with the Trammps, whose "Disco Inferno" is still hot. The track has been featured on various movie and TV soundtracks and in ad campaigns. The group, which now includes "Hooked for Life" co-writer Bunny Sigler, has done TV appearances on Oprah, The Ricki Lake Show, VH1's Where Are They Now, and the Mike Douglas Show. Young accompaniedJocelyn Brown on her remake of the Ashford & Simpson song "Ain't No Mountain High Enough," originally a 1967 hit for Marvin Gaye & Tammi Terrell. Brown sang lead on a 1981 disco-oriented remake for Salsoul Records act Inner Life. The veteran drummer is also working with Salsoul Records on a tribute compilation to Baker-Harris-Young. The trio is memorialized with a plaque in front of the Academy of Music in Philadelphia. Artist Biography by Ed Hogan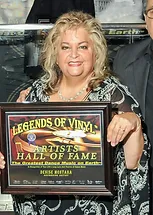 Denise Montana – From Jazz to Blues & the Great American Songbook/Standards to Disco The Life and Career of Denise Montana If you are not already familiar with the name Denise Montana, you soon will be. This double-platinum award-winning recording artist has been taking the world by storm and gaining a cadre of dedicated fans with every new performance. Denise Montana is known for her vibrant performances, her vivacious and outgoing personality and her one-of-a-kind stage presence. Her singing and acting skills have given her a worldwide audience as well as the recognition of her peers in the industry. Denise Montana has always had electric tastes, and her musical talents run the gamut from jazz to blues and from pop to rock & roll. Her love of the great American standards is legendary, and her fans love the new twist she brings to the old classics.Denise has been producing her own music and going her own way for many years now, and enjoying great success while doing so. Her latest self-produced effort is aptly-titled In My Life. The record, a product of the famous Morning Star Studio in Spring House, Pennsylvania, is already proving a great success. During a recent interview, Denise Montana shared her passion for music saying, "Music is love; I feel it in every fiber of my being. A precious gift… love to, have to, got to sing!" Her fans know her for many different things, but Denise Montana is perhaps most closely associated with the double-platinum hit song "Merry Christmas All." This beautiful Christmas song was the featured single from the Christmas Jollies album, released to great acclaim on the Salsoul label. In just a short time, this phenomenal Christmas album has become a true classic, catapulting Denise Montana to fame and helping to enhance what was already a successful career. "Merry Christmas All" is a favorite with fans, but it is even more personal to Denise Montana herself. The song was written by her father Vince Montana, and the tune had previously appeared on a number of Christmas compilation albums, including recordings by Bing Crosby, Frank Sinatra, Mel Torme, Nat King Cole and Ella Fitzgerald. Throughout the years, this wonderful song has sold multi millions of copies worldwide, and both Denise Montana and her father have been thrilled with the success. Denise Montana earned a platinum record status with "Merry Christmas All." Throughout the years, Denise Montana has been the featured performer at countless venues throughout the region and beyond. Her infectious stage presence and showmanship, combined with her raw talent and professionalism, have earned her a reputation that goes beyond the region. Denise Montana has headlined at some of the most celebrated performance venues in the world, and there are too many to mention. Denise has also been a featured performer at the Variety Club Telethon and performed in the Val Ray Production ofThe Diva Show at the Freedom Theatre in Philadelphia. She has also headlined and performed at countless theatres and clubs throughout Atlantic City, New Jersey, Las Vegas, Nevada and throughout the country. Denise has also sung on many radio and television commercials across America. In summary, Denise Montana is a prolific artist and actress, whose career spans playing Dorothy in The Wizard of Oz to The Gene London Show production for CBS Television to roles in several Greek Tragedies by Euripides, and many musicals and comedies, including Neil Simon works. In December of 2014 Denise captured yet more new fans and admirers during her Broadway in My Big Gay Italian Funeral. Denise Montana is also a popular performer at Jazz festivals throughout the region and beyond, including such acclaimed venues as Jazz in the Woods in Collingswood, NJ, the Cape May Jazz Festival, Somers Point Jazz Festival, and the famous Woodland Park Jazz Festival in Colorado. Denise has even been asked to perform at the prestigious La Mora Jazz Festival in Italy. Regardless of where she performs, Denise Montana brings a deep dedication and devotion to her craft, which has earned her the respect of colleagues and peers, and the adoration of countless fans.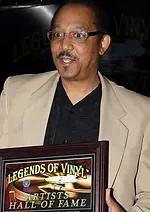 Darryl Gibbs who is a founding member of Brooklyn Band Crown Heights Affair, He left Crown Heights Affair to found the group Made In USA in 1977 with the song Melodies. In 1981 founded the group The Strikers with the Dance hit Body Music. Also produced their album on Prelude Records- The Strikers.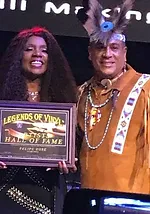 Felipe Rose came into prominence in the 1970s out of the urban gay clubs and discotheques of New York City. He was best known in those days as the Native "Indian" dancer and singer inspired by his parent's heritage when he met a French producer by the name of Jacque Morali. Felipe's ancestry is that of Taino and Lakota. His mother was from Puerto Rico and his father arrived from a wave of Indians who came to New York City to work in construction in the 1950's. Felipe would grow up in the ghettos of Brownsville, Brooklyn, but his rise to pop music fame would make him a fixture in mainstream music culture. Felipe became an original member of Village People fame, by the young age of 19 yrs old. Village People began as a disco group well known for their on-stage costumes and named after New York City's Greenwich Village. Originally created by Jacques Morali and Henri Belolo inspired by Felipe's insidious imagery to target disco's gay audience, the Village People quickly became popular and moved into the mainstream. The group scored several disco dance hits internationally, including three hits in the US, "Macho Man, "In the Navy", and their biggest hit, "Y.M.C.A.". Now four decades later, Felipe and Village People remained a pop culture mainstay in music, sports arenas, commercials and television as they continue to tour the world. "Y.M.C.A" remains the group's biggest hit since it's release in 1978. The song remains popular and is played throughout the U.S. and Europe, with crowds using the dance in which the arms are used to spell out the four letters of the song's title. The song is number 7 on VH1's list of The 100 Greatest Dance Songs of the 20th Century. Village People's mega-hits include: San Francisco/Hollywood Macho Man Y.M.C.A. In The Navy Go West Can't Stop the Music 5 0'Clock In the Morning
Let's Go Back to the Dance Floor (2014) written and penned for VP by K.C. of the Sunshine Band Internationally, on a worldwide scale, Y.M.C.A. sold over a million copies each in Germany and United Kingdom. The latter also made it a hit all over again in 1993 when a remix hit #12 ( made it to #1 for the first three weeks of 1979 in its original go-round). The Guinness British hit single ranked Y.M.C.A. as the 45th biggest single ever on that country's music chart (which began in 1952). Putting it ahead of "Unchained Melody" and behind "Reach Out I'll Be There." To date, Felipe and the Village People sold over 100 million records and have won many international music awards and garnered over 30 Platinum and Gold records. Felipe's highest moment of achievement was receiving a Star on the Hollywood Walk of Fame and the following month, being inducted into the NAMA Music Hall of Fame.
In 1996, he formed The Tomahawk Group and Tomahawk Records focusing on songwriting and talent development. BY 2001, with Tomahawk flourishing, Felipe set his sights on a solo career, collaborating with his longtime composer/arranger Forrest "Frosty" Lawson. Rose released his first EP, "Trail of Tears, his retelling of the forced removal of the Cherokee Nation. Creating his hybrid Native dance composition's calling it Disco Fever/Burning up the Rez! It received rave reviews and was nominated for three Native American Music Awards in 2002. Felipe was asked to open the Fifth Annual Native American Music Awards show. His production number "brought the house down" and "Trail of Tears" took home "Best Historical Recording" honors that year. To date, no artist has ever duplicated the energy and visual effect, that Felipe unveiled that evening at the Marcus Amphitheater.
Continuing his solo sojourn in 2003, Felipe released "We're Still Here". Rose was again nominated and awarded a second NAMMY as the EP won the coveted "Single Song of the Year" statuette at the Sixth Annual Awards show. In 2005, rounding out the trilogy was his next CD, a tribute to the late Virginia Indian activist Thomasina E. Jordan, entitled, "Red Hawk Woman". Combining contemporary elements with traditional music, spoken word, Native hip-hop, and poetry, the recording features contributions by; Chief Anne Richardson, Chief of the Rappahannock Nation, flutist Douglas Blue Feather and Native rapper Shadowyze. The album won best Hip-Hop Recording and Songwriter of the Year. Felipe then returned to rapper Shadowyze to create a hip-hop offering called, "Two Fallen Feathers".
Taking a break from recording, he continued touring the world with Village People, heading in concert venues, throughout Europe, South East Asia, and Australia, for the 39th time in his career and a country he calls his second home. In 2005, Felipe donated his Gold single of Y.M.C.A. before an international audience in the rotunda of the National Museum of the American Indian (NMAI). His unique branding and indigenous style in pop music and his rich heritage is reflected in the clothing he dons with Village People as he tours the world. To Felipe, he is not just wearing a stage costume, and shares where his roots come from, using his unique style that honors the heritage of his Native American roots, which reflect the that he dons to perform in.
This is not just a costume but is a signifier of where his bi-racial roots come from and his long association with Native American Indian groups across the country. A "ShadowWalker" is a Native term or word for walking in two worlds and also as a "Two-Spirited" person who is Gay. Felipe has managed to stay relevant throughout his adult life tapping into a passion and devotion to what he loves to do around the country as a speaker, an ordained minister with the Universal Church of Life, most recently he was the host and interviewer on the Red Carpet for the Native American Music Awards and also as a presenter in the category for Artist of the Year.
He has always been committed to the advancement of human celebration and its potential in Music Arts, Culinary and Visual Arts. For decades, he has been involved supporting such issues as; Out for Life LGBT Community Issues Cancer Awareness's Anti-Bullying Wounded Warriors Food Bank of Monmouth County Toys for Tots Reading in Public Schools. World Aids Day American Indian College Fund National Voting Academy of Screen Actors Guild and Aftra Animal rights Ecological Issues
Felipe has carefully chosen his individual projects and what effect they will have on the public He has used his position in the music industry to highlight issues that are important to him with the objective of helping and connecting with people throughout the world in this age of Social Media. Whether it's through music, spoken word, motivation-life coaching, visual artistry, personal health and joyful and a joyful confidence and mantra he shares, " Be the chief of your tribe."
In his 40thyear in the entertainment industry, Felipe continues to use his influential position to highlight issues that are important to him and mainstream his personal objectives of helping and connecting with people throughout the world. At the moment his is putting together his concert/club act with two outstanding background singers and rewriting several of his paid speeches tailoring them towards issues that are now relevant today; such as:
Ethnic Diversity and Empowerment Taking Control of Your Artistic Destiny Making your Artistic Manner Matter No Reservations: Reclaiming Your Full Potential Practicing Joy and Gratitude and Amplifying Love Not Breaking with Integrity Inspiring Greatness Standing in Your Truth
Putting new prospects on his radar via strategic outreach using the worldwide web. "Reading is Knowledge" Never content to do one thing, Felipe is excited about his next phase in his life, as he sharpens his acting skills into television and films, cleverly crafting a life on his how terms; being free in the moment from oppressing negativity and social media bullies and trolls. "If Every Rose Has A Thorn" sings Poison, Felipe Rose's thorn is smoothed through his 40 + year journey around the world serving as an instrument of energy and postitive light"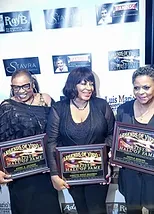 First Choice is a three-piece 70s disco girl group, similar to The Three Degrees but more sassy, "I got something for your mind, your body & your soul"/ "It's Not Over" are probably their most sampled lines (from the perennial "Let No Man Put Asunder"). Originally signed to Philly Groove Records via a production contract with Norman Harris, the group came with Harris when he signed onboard the newly formed Salsoul. Most of Harris' work would be issued on the Gold Mind subsidiary of Salsoul – First Choice were no exception. The bulk of the group's offerings came from the stable of Baker/Harris/Young, but other producers and mixers would feature prominently, such as Tee Scott and Tom Moulton (whose mix of "Dr. Love" is the all-time favorite of Salsoul Label head Ken Cayre). "Let No Man Put Asunder" would not reach its penultimate destination in every urban DJ's front crate until Shep Pettibone re-worked it in the early 1980's. The group had recorded a Southern Soul styled version of Al Green's "Love and Happiness" for their sole Philly Groove album, where it sat alongside the major hit "Armed and Extremely Dangerous" and the minor hit "Smarty Pants". Salsoul would eventually re-mix and re-issue all three tracks in various incarnations, leading to the misconception that they were vintage Salsoul cuts. In fact, they were vintage Baker/Harris/Young productions that preceded Salsoul and were acquire by the label after the fact. First Choice is an American girl group vocal music trio from Philadelphia. The group produced the disco hits "Armed and Extremely Dangerous", "The Player", "Love Thang", "Let No Man Put Asunder" and "Dr. Love". The group was originally known as the Debronettes. Philadelphia DJ Georgie Woods introduced the trio to Norman Harris, guitarist with MFSB, to produce their debut single, "This Is the House Where Love Died". Although it sold poorly, the record led to a recording contract with the Philly Groove record label, and the release of Armed and Extremely Dangerous. Also produced by Harris, the song was a hit first in the UK, where it reached the Top 20 in the UK Singles Chart on Bell Records. U.S. success followed and the later singles, "Smarty Pants" and "The Player," sold equally well. While producer Harris was associated with numerous hits during the disco boom of the late 1970s, the only later chart entry for First Choice was "Dr. Love," and, in 1984, the group went on to do other projects. In 1983, however, the group's 1977 album cut "Let No Man Put Asunder" was remixed by Shep Pettibone and Frankie Knuckles for club play, and became a staple for urban DJs and a classic for listeners. The centerpiece vocals and bass riff of the song were among the most sampled expressions of the emerging Chicago house music scene in the 1980s. Steve "Silk" Hurley used this bass line in his 1987 song "Jack Your Body," which went on to become the first house record to top the UK charts. In the same year, a reissue of "Let No Man Put Asunder" was a dancefloor hit in the UK and was also covered by Mary J. Blige on her 1999 album Mary. Over the years, the group has seen some new success, as many of their songs have been remixed and re-released. Larry Levan remixed its "Double Cross" (Gold Mind, 1979) track, plus Tee Scott's first studio mix was "Love Thang" (1979)). It was also remixed by Tony Humphries in 1993 for the Salsoul remix project, two albums released on Double J Records. First Choice benefitted somewhat when Rhino Records put its Armed and Extremely Dangerous into the Soul Hits of the 70s: Didn't It Blow Your Mind series, and also when the Salsoul catalog was digitally remastered and released in the 1990s. After a long break on August 6, 2014 First Choice once again returned back to perform at the Salsoul Records reunion concert at the East River Park Amphitheatre in New York, they still have the ability and talent to inspire and connect with any audience with their classy smooth and electrifying stage show. First Choice is back and better than ever. First Choice: Andre A. Jackson, Annette Guest Hardaman, Ursula Herring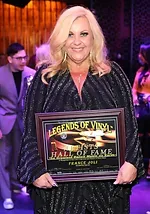 France Joli, On July 7, 1979, an unknown, 16-year-old French Canadian female vocalist named France Joli performed her new single "Come to Me" for the first time before a throng of 5,000 LGBT people—and their friends—on Fire Island at a benefit now infamously known as Beach '79. Joli left the stage a star, and became a media darling who appeared in all the popular publications and on all the hot TV shows of the day. "Come to Me" became a smash hit that sold 3 million copies globally, rose to number one on disco charts around the world, and reached number 15 on Billboard magazine's pop chart. Befitting this fairytale, Joli portrayed Cinderella in the 1980 Macy's Thanksgiving Day Parade. Hard to believe that was 40 years ago! Joli still performs "Come to Me" and subsequent hits such as "Gonna Get Over You," "The Heart to Break the Heart," and "Feel Like Dancing" on the dance music circuit throughout the world. She draws a crowd at every performance. Even those of a younger generation—who may not know her by name—realize they're fans of "Come to Me" once they hear Joli's first few bars.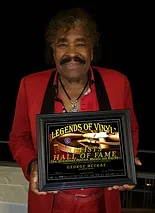 George McCrae. There are few singers in soul music with a unique signature sound starting in the 60's and still going strong today. With his straight from the heart, rich in emotion and knee-deep singing delivering breathtaking vocal depth and range George McCrae is one of those artists. After an impressive career including a #1 in more than 40 countries, several golden records, a Grammy nomination as best male R&B singer in 1975 and having worked with legends such as Michael Jackson & the Jackson 5, James Brown, KC & The Sunshine Band, Nile Rodgers and Bernard Edwards as well Bill Wyman, George McCrae is now back with a new great classic and fresh sounding album called LOVE. Born the second of nine in West Palm Beach, Florida, George started singing gospel in church. Later he formed his own singing group the Jivin' Jets and after his wife Gwen McCrae joined the line-up, they soon worked as a duo recording for Henry Stone's Alston record label. They continued singing in clubs in Palm Beach as well on sessions together with Betty Wright doing backing vocals for artists such as the Rolling Stones bassist Bill Wyman's first solo album "Monkey Grip". He was about to go back to college to study law enforcement when he heard from Casey and Finch who had written and recorded a song which was too high for KC to sing, George stepped in, and made history. That song was "Rock Your Baby" and made George McCrae a star himself spearheading the Miami Soul sound. The song sold over 15 million copies peaking #1 in more than 40 countries including the eponymous album in the top of more than 10 countries. "Rock Your Baby" is one of the fewer than forty all-time singles to have sold 10 million (or more) copies worldwide and is still the #1 selling song ever to come out of the state of Florida. It proved to be a highly influential record and is widely considered to be one of the first smashes of the disco era. Rolling Stone named "Rock Your Baby" the #1 song of the year for 1974, and George was Grammy nominated for Best Male R&B Vocalist. John Lennon admired George McCrae and "Rock Your Baby" inspired him to write 'Whatever Gets You through the Night": "I still like black music, disco music… "Rock Your Baby", "I'd give my eyetooth to have written that. But I never could. I am too literal to write "Rock Your Baby". I wish I could". It has been 40 years since and now George McCrae is back with a newly recorded album called LOVE; an authentic blend of soul, funk, pop and disco – Miami Soul at its best! George McCrae proves to be one of those true classic old school soul singers with lots of attitude, personality and a very unique own signature sound. Everything on this album has been recorded without sequencing in 70's style meeting the sound of today – a combination of vintage as well modern state of the art recording techniques. It's all about love, real music by real musicians and real emotions by a real singer. Together with his LOVE Band George McCrae is ready to spread his Super Love Soul to all of you all over the world!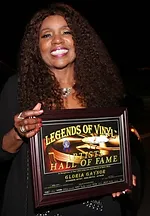 GLORIA GAYNOR'S LEGENDARY CAREER SPANS THE PAST 40 YEARS NEVER LOSING MOMENTUM
She has achieved global stardom and musical recognition with hit songs in the charts in all four decades.
GLORIA HAS CHANNELED HER FAME AND RECOGNITION INTO SUPPORT FOR SEVERAL CHARITIES, DONATING NOT ONLY HER MONEY BUT ALSO HER TIME AND TALENT
She changed the lyrics to her world renowned song and leant her time to a corresponding music video used by the Miami Children's Hospital to raise awareness and funds for their lifesaving efforts.
GLORIA EARNED A BACHELOR'S DEGREE IN BEHAVIORAL SCIENCES Never one to rest, Gloria recently earned a bachelor's degree in behavioral sciences to aid in her work with charities and organizations helping at-risk youths and their families.
DR. GLORIA GAYNOR On May 16th, 2015 Dowling College presented Gloria with an Honorary Degree of Doctor of Music.
GLORIA CONTINUES TO TIRELESSLY TOUR THE WORLD She performs at concerts in the USA, Europe, South America, and beyond each year.
2015 GRAMMY AWARDS & CELEBRATION Gloria Gaynor was a presenter at the 2015 GRAMMY's and the headliner at the 2015 "Official GRAMMY Celebration."
GLORIA GAYNOR ON TV No stranger to television, Gloria has made guest appearances on "Ally McBeal," "The Wayans Bros.," and "That '70s Show." She was a featured guest on the premiere episode of "Best Time Ever with Neil Patrick Harris" and most recently Gloria was a guest on the "DR. OZ" Show.
NEW ALBUM: TESTIMONY 2016 found Gloria finishing a new album of inspirational songs. She spent time in Nashville during 2014 and 2015 co-writing and collaborating with GRAMMY Winning CCM songwriters and producers.
A LIFETIME OF ACHIEVEMENTS Gloria has received many awards and honors through her career, including these recent ones:
GLORIA RECEIVES THE "LEGEND" AWARD AT THE WORLD MUSIC AWARDS IN MONTE CARLO In 2002, Gloria was honored at the World Music Awards in Monte Carlo with the coveted LEGEND award presented by long time fan Prince Albert and was the featured artist in the Tom Ford Tribute hosted by Tom and Rita Hanks.
MARTIN LUTHER KING JR AWARD Gloria was presented by Ido Aharoni (Consul General of Israel), with the "Martin Luther King Jr Award" acknowledging those who have gone above and beyond to inspire others.
"I WILL SURVIVE" INDUCTED INTO THE LIBRARY OF CONGRESS' NATIONAL RECORDING REGISTRY In March 2016, Gloria's recording of, "I Will Survive," was inducted into the Library of Congress' National Recording Registry, preserving sound recordings with great cultural and historic importance to the U.S.
GLORIA'S SECOND BOOK, "WE WILL SURVIVE: TRUE STORIES OF ENCOURAGEMENT, INSPIRATION, AND THE POWER OF SONG", WAS A 2015 GRAMMY NOMINEE FOR BEST SPOKEN WORD ALBUM. The remarkable stories in this book reveal that the song, "I Will Survive," has reached people from all walks of life and touched them in thousands of unique ways.
I WILL SURVIVE: AN EMOTIONAL ANTHEM From individuals triumphing over illness to those suffering from the painful loss of a loved one to others piecing their lives together after bearing witness to a national tragedy, "I Will Survive," has become an emotional anthem for them and for millions of Gloria's adoring fans around the world.
"I WILL SURVIVE' IS MY MANTRA, THE CORE OF MY GOD-GIVEN PURPOSE" "It is my privilege and honor to use it to inspire people around the world of every nationality, race, creed, color and age group to join me as I sing and live the words: 'I Will Survive.'" – Gloria Gaynor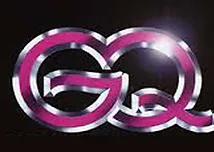 GQ A Bronx group that effectively mixed East Coast disco and Chicago soul covers with originals during the late '70s and early '80s, GQ began as Sabu & the Survivors in 1968. Lead vocalist Emmanuel Rahiem LeBlanc, Keith Crier, Herb Lane, and Paul Service were original members, but by 1980 GQ were a trio following Service's departure. They had two Top Ten R&B and Top 20 pop hits, as well as a number one R&B single in 1979, with "Disco Nights (Rock-Freak)" also peaking at number 12 pop; the single also won GQ an American Music Award. Their remakes of the Billy Stewartclassics "I Do Love You" and "Sitting in the Park" were number five and number nine R&B singles in 1979 and 1980, respectively, with "I Do Love You" also reaching number 20 pop. They enjoyed one other Top 30 R&B single in 1981, "Shake." All their hits were on Arista from 1979 to 1982. The group briefly reconvened for A Tribute to Marvin Gaye and Billy Stewart, issued independently in 1999. Crier died in 2013.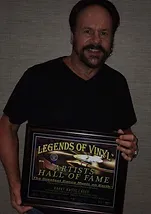 Harry Wayne Casey (born January 31, 1951), better known by his stage name K.C., is an American musician, singer, songwriter and record producer. He is best known for his band, K.C. and the Sunshine Band, as a producer of several hits for other artists, and as a pioneer of the disco genre of the 1970s. Harry Wayne Casey formed his band in 1973. He was introduced to Richard Finch, who was doing engineering work on records for TK. Thus began the Casey-Finch musical collaboration. The initial members were just Casey and Finch. Guitarist Jerome Smith (June 18, 1953 – July 28, 2000) and drummer Robert Johnson, both TK studio musicians were later added. The first few songs, "Blow Your Whistle" (September 1973) and "Sound Your Funky Horn" (February 1974), were released as singles, and did well enough on the U.S. R&B chart and overseas that TK wanted a follow-up single and album. However, while working on demos for K.C. & the Sunshine Band the song, "Rock Your Baby" (George McCrae) was created. The band's "Queen of Clubs" was a hit in the UK, peaking at No. 7, and they went on tour there in 1975. K.C. and the Sunshine Band became prominent in the United States in 1975 with "Get Down Tonight" and "That's the Way (I Like It)." Other Casey-Finch favorites include "(Shake, Shake, Shake) Shake Your Booty," "I'm Your Boogie Man," "Keep It Comin' Love" and "Please Don't Go." "Boogie Shoes" appeared on the soundtrack album for Saturday Night Fever. He also joined Teri DeSario on her hit "Yes, I'm Ready" in 1979. Casey also part-wrote "I Ain't Lyin'" (a UK hit for George McCrae in late 1975). As a result of the soaring popularity of New Wave and Synthpop in the early 1980s,[dubious – discuss] Casey dissolved the Sunshine Band and recorded several pop-oriented solo albums. In January 1982, he survived a serious car accident – the car he was driving was hit head-on. He was left partially paralyzed for six months, and had to re-learn how to walk, dance, and play the piano, but by the end of the year he was back in the recording studio. "Give It Up", was released as a solo hit, shot to Number One in the UK (but his U.S. label, Epic, refused to release it) however, it was a Top 20 hit in the United States (1984), when issued on the independent Meca label. In the mid-1990s, due to the revived interest in the music and fashions of the 1970s, Casey re-formed the Sunshine Band. Casey was born on January 31, 1951, at the Naval Hospital in Opa-locka, Florida. He grew up in Hialeah and graduated Hialeah High School. A lifelong resident of South Florida, he now lives in Chapel Hill, NC. He was in a car accident in 1982 which he suffered a concussion and ended up in a coma, that left him severely incapacitated for a while.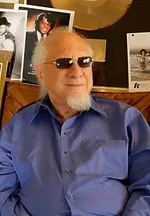 Henry Stone (June 3, 1921 – August 7, 2014), born Henry David Epstein, was an American record company executive and producer whose career spanned the era from R&B in the early 1950s through the disco boom of the 1970s to the 2010s. He was best known as co-owner and president of TK Records, but reportedly set up more than 100 record labels, and generated more than 100 million dollars in record sales across the world.[1] Stone was described as "an acute businessman who always made sure that contracts and publishing agreements were written in his favor. Born in the Bronx as Henry David Epstein, Stone began playing the trumpet in his teens while at an orphanage in Pleasantville, New York. In 1943 he joined the US Army, playing in a racially integrated band and developing an appreciation of what were then called "race records". After being discharged in 1947, he changed his last name to Stone, moved to Los Angeles, and started working on sales and promotion for Jewel Records and then Modern Records, and traveling around the country In 1948, Stone settled in Miami, Florida, setting up his own distribution company, Seminole, and shortly afterwards the Crystal recording studio. In 1951 he recorded Ray Charles' "St. Pete Florida Blues", among others. In 1952 he started two record labels, Rockin' (for blues) with artists including Earl Hooker, and Glory (for gospel), and soon had success in both styles. In association with King Records, Stone released The Charms' "Hearts of Stone" on King's De Luxe Records subsidiary, and it became an R&B chart #1 hit in 1954. He was also instrumental in signing James Brown to King, and in recording Brown's first hit "Please, Please, Please". In 1955, he established his own independent publishing companies and several record labels, including Chart and Dade, mainly recording local blues artists. In 1960, Stone cut "(Do The) Mashed Potatoes" by "Nat Kendrick and the Swans" – actually James Brown's backing band – for the Dade label.[3] He also set up Tone Distribution (originally Tru-Tone), which became one of the most successful record distribution companies, working with Atlantic, Motown, Stax and many more independent labels. Stone's distribution expertise was instrumental in spreading the music produced by those labels around the world. At its height, Tone occupied a full city block and a large warehouse in Hialeah, Florida, and employed over 100 people. While he focused on the distribution business during the 1960s, Stone also continued to record R&B artists. These included Betty Wright, whose "Clean Up Woman" was a major hit in 1971 on his and Steve Alaimo's Alston label. Alaimo had previously recorded for Stone and been a Tone employee. Stone also set up the Glades label, recording the million selling hit "Why Can't We Live Together" by Timmy Thomas. Stone established many different labels on the basis, he said, that it was easier to get records played if the radio stations did not realize they came from the same source. In 1972, Stone heard from Jerry Wexler that Warner Record's Atlantic and Elektra divisions would merge, handle its own distribution, and no longer use Tone. At that point, he decided to concentrate on recording and manufacturing his own records, forming another new record company, TK Records with Alaimo (named after the studio's recording console designer Terry Kane), based in Hialeah, with which he had his greatest success. In 1973, Stone's warehouse worker and occasional front desk receptionist, Harry Wayne "KC" Casey and TK's budding recording studio engineer Richard Finch were introduced by Stone and began collaborating on writing and performing songs, with Stone allowing them to experiment in the recording studio after hours. As KC and the Sunshine Band, they released a string of hits including "Get Down Tonight", "That's The Way I Like It" and "Shake Your Booty", all on Stone's TK label. The band had five number one pop singles, platinum albums, won three Grammys and one American Music Award. Prior to the success of KC and the Sunshine Band, Casey and Finch wrote and produced the number one hit, "Rock Your Baby" by George McCrae, and his follow-ups. "Rock Your Baby" is credited as being the very first disco hit record. Stone's companies produced numerous other hits during the 1970s, including The Beginning of the End's "Funky Nassau" (on Alston), Latimore's "Let's Straighten It Out" (on Glades), Anita Ward's "Ring My Bell" (on Juana), Little Beaver's "Party Down" and Gwen McCrae's "Rockin' Chair" (both on Cat), Peter Brown's "Do Ya Wanna Get Funky With Me" (on Drive), and Bobby Caldwell's "What You Won't Do for Love" (on Clouds). By the late 1970s, the TK Records and its sister labels became pre-eminent in the dance and pop music scene, but suffered badly from the anti-disco movement which followed. TK Records ceased operating by 1981, and Stone went into partnership with Morris Levy of Roulette Records, Joe Robinson of Sugar Hill Records, and Tom Ficara of Combined Artists to form the Sunnyview label, issuing records by funk and rap artists such as Newcleus. Stone later became involved with Hot Productions in the reissue of dance classics on CD. Recently, he continued reissuing R&B and dance tracks on his own label, The Legendary Henry Stone Presents. In 2004, Henry Stone was awarded the first ever Pioneer Award for the Dance Music Hall of Fame, which was presented in New York City. When he was invited on stage to receive his award and give a speech he received a lengthy standing ovation. Stone died of natural causes in Miami on August 7, 2014 at age 93. He's buried in Riverside-Gordon Memorial Gardens in North Miami Beach.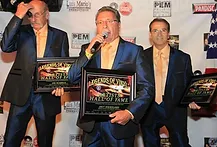 Hokis Pokis – Band Biography All natives of Nassau County, Hokis Pokis formed from the ashes of two local bands; one band included Joe Scarola, Steve DiGirolamo and Rob "Pudgy" Davies while Joey DiGirolamo came from the other band. They began as a high concept group with two drummers. In 1973, they slimmed down to the four-piece band that recorded "Nowhere". Inspired by the emerging disco sound, their sets incorporated the best of Philly and Motown with a smattering of their own songs. It created a perfect cocktail for early '70s New York club scene, where scores of bands plied their trade. Hokis Pokis played them all; Barney Google in Manhattan, Rum Runner, Copperfields, Speak Easy on Long Island and The Rusty Nail in Flushing. The Hokis Pokis debut single 'Can't Wait for Love" b/w 'Nowhere' was originally written in 1969 but recorded in 1975. Having shopped the tunes without any luck, the boys decided to press it up on their own Black Magic label. DJs swiftly picked up on the B-side, 'Nowhere'. The band soon received a call from Downstairs Records in Manhattan requesting an initial order of 500 copies. The following day they requested another 500 copies. "Once the DJs got a hold of it then the recording companies came after us", says Joey. "It was leading up to Christmas and no one could handle the pressing that quickly. The record was hot in New York and Boston. The only company that could actually do it was TK Records and they had the record out on the market in two weeks." Released on TK subsidiary Shield, 'Nowhere' did well in a number of urban areas, among them were, Pittsburgh, where it was a staple on 96.1, plus Boston and New York where it was broken by none other than the Chief Rocker himself Frankie Crocker. "'Nowhere' was recorded at Mastersound Studio in Franklin Square, NY on an eight track, says Joey, before adding proudly, "Almost everything was done on the first or second take." 'Nowhere' is the missing link between the psych excursions of the late 1960s and the outer reaches of Patrick Adams mind. Its Mamas & The Papas harmonies fusing perfectly with the woozy organ line and synth hook. Its perfect successor was 'Swing' seemingly hewn from the same hunk of cross pollinated music as 'Nowhere'. Unsurprisingly, it was another smash at Blackpool Mecca in England, but was also a big tune at mythical Italian club Baia Degli Angeli, where the crepuscular DJs Bob and Tom presided in the mid 70s. Despite these successes, the band maintained their double lives as working guys. It ranged from selling surgical supplies to running an alarm business. The band was suppose to be part-time but with rehearsals twice a week, writing and creating jingles then playing from Wednesday through Sunday it was about 40 hours a week. This commitment to the cause was unstinting. Joe recalls, "My wife was pregnant and her water broke at the club one Friday night, so I told my sister-in-law "You better take her to the hospital, I can't leave right now because we have to go on!" The show must go on, and it did until the late 1970s, when it was suddenly decreed that "Disco Sucked". Times got hard for Hokis Pokis. Their original keyboard player Pudgy left and was replaced by Nick Spano. With Spano as new musical director, they moved to the swanky Music Palace, where they recorded 'City Rhythm'. When the work dried up they had a stark choice, hang up their bow ties or tough it out. "We wanted to keep playing so we decided to break into the wedding market. We went to a hall to do a showcase with nine bands on the bill. We went on at 10:50pm to play for 400 people. They were already punch-drunk from listening to so many groups. We went on and gave them some of our showmanship and BOOM! We booked about 65 weddings that day." In the great story of disco, Hokis Pokis were a part of the rich mosaic of music that makes New York the greatest musical city on earth. After 44 years, Hokis Pokis is still playing music. "This is a business but we are friends first. Amen to that." says Joey. Hokis Pokis special thanks and credits: The real magic that lies behind the music of Hokis Pokis is all our friends, families and fans that have always believed and encouraged us to follow our hearts and dreams with our music. Without their support the road we've traveled would have been an easy one to exit. A very special thank you goes out to Mamma Jennie DiGirolamo who gave us the use of her home to rehearse and write music for the past 44 years.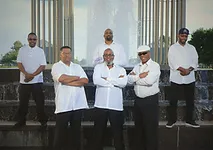 Instant Funk burst on the '70s disco scene with the million-selling single "I Got My Mind Made Up (You Can Get It Girl)" and the gold album Instant Funk. The Trenton, NJ, band started out with the core lineup of bassist Raymond Earl, drummer Scotty Miller, and guitarist Kim Miller. It later expanded to include keyboardist Dennis Richardson; lead singer James Carmichael; horn players Larry Davis, Eric Huff, and Johnny Onderlinde; and percussionist Charles Williams. The band can be heard on sides by Evelyn "Champagne" King (her gold single "Shame"), Archie Bell & the Drells ("Let's Groove," "The Soul City Walk," and "Strategy"), South Shore Commission ("Free Man," "A Train Called Freedom"), the O'Jays (" Let Me Make Love to You," "I Swear I Love No One but You"), Lou Rawls ("From Now On," "When You Get Home"), Gabor Szabo ("Keep Smilin'"), and Jean Carn, as well as for their mentor, Bunny Sigler, and his cover of "Love Train," "Keep Smilin'," "Let Me Party With You," "Sweeter Than the Berry," and "Only You," a duet with Loleatta Holloway. In the mid-'60s, bassist Raymond Earl met drummer Scotty Miller in grade school and formed the duo the Music Machine. In 1973, Scotty's younger brother, guitarist Kim Miller, joined the duo. After hours and hours of playing together, the trio found that they clicked; they became so intuitively "tuned" into each other that they could anticipate and accent each other's playing. In 1968, they began backing local vocal group the TNJs, appearing at local dances and venues building up a good reputation. Around 1971, the group's manager Jackie Ellis christened the backup band Instant Funk because they could come up with funky grooves instantaneously. Philly soul artist/producer/songwriter Bunny Sigler was invited by Ellis to see Instant Funk and the TNJs perform. Sometime during the show, Sigler was called on stage to perform. He was impressed that the band knew "Sunshine," a song he co-wrote with Phil Hurtt that was made popular by the O'Jays. They began backing Sigler, the Manhattans, and various other R&B acts. As a staff songwriter/producer at Gamble & Huff's Philadelphia International Records, Sigler began using Instant Funk on his sessions along with the TNJs. At those sessions and later, Sigler would record the basic track with Earl and the Miller brothers. Sigler, a brimming fount of ideas, would often stop the band midsong to implement one of his flashes of brillance. They backed Sigler on three of his PIR albums: That's How Long I'll Be Loving You, Keep Smilin', and My Music. Some tracks from those LPs are on Sony/Legacy's The Best of Bunny Sigler: Sweeter Than the Berry and the 1998 Sony CD Bunny Sigler. Instant Funk released a single on PIR's TSOP imprint, "Float Like a Butterfly," and an album, Get Down With the Philly Jump, issued in November 1976, whose title track and "It Aint Reggae (But It Sho Is Funky)" were popular in disco clubs. Instant Funk can also be heard on sides by the O'Jays ("Let Me Make Love to You," "You've Got Your Hooks in Me," "Once Is Not Enough," and "I Swear I Love No One but You" from Message in Our Music; "Strokety Stroke" from So Full of Love), Archie Bell & the Drells ("Let's Groove," "Strategy," "The Soul City Walk," and "I Could Dance All Night" on Tightening It Up:The Best of Archie Bell & the Drells), the Three Degrees ("Take Good Care of Yourself"), Jean Carn ("I'm in Love Once Again" and "You Are All I Need" from Jean Carn), Dexter Wansel ("Life on Mars," the best recording that gives an idea of how the band sounded live, and "You Can Be What You Wanna Be" from The Very Best of Dexter Wansel), and M.F.S.B. ("Let's Go Disco" from Universal Love). The band can be heard on studio bandmate T. Life's That's Life album and LPs by his protégée, Evelyn "Champagne" King (Smooth Talk and Music Box). In 1977, M.F.S.B. guitarist Norman Harris started his own label, Gold Mind Records, distributed by New York-based Salsoul Records. Sigler signed on as a recording artist. He and the band were constantly in the studio recording ideas and songs. One track, "Let Me Party With You," Sigler would listen to while driving around and excited passengers suggested that he release it. The single, co-written by the Miller brothers, Earl, and Sigler, went to number eight R&B in January 1978. The track was reminiscent of Marvin Gaye's "Got to Give It Up." The album, Let Me Party With You, was a huge disco hit, and included the follow-up single, the funky Sam Peake's sax-drenched ballad "I Got What You Need," "Don't Even Try," and the club hit "Your Love Is So Good." While brainstorming in the studio, Sigler and Instant Funk came up with "I Got My Mind Made Up (You Can Get It Girl)." Sigler did overdubs on the track at Philadelphia-area studios, Alpha International and Sigma Sound Studios, before taking it to Bob Blank's Blank Tapes in New York. When the track was done, Sigler shopped it around to the record labels, who rebuffed him with comments like "the hook's not strong enough" and it sounds incomplete." Instant Funk signed with Gold Mind, but by the time their single "I Got My Mind Made Up (You Can Get It Girl)" was released, Gold Mind had folded and all of its acts were transferred to Salsoul. The million-selling "I Got My Mind Made Up (You Can Get It Girl)" (remixed by Larry Levan) parked at number one R&B for three weeks, peaking at number 20 pop on Billboard's charts in March 1979. Their second album, Instant Funk, issued January 1979, went gold hitting number one R&B in spring 1979. Other Instant Funk albums on Salsoul were: Witch Doctor (November 1979), The Funk Is On (October 1980), Looks So Fine (March 1982), Instant Funk, Vol. 5 (January 1983), and Kinky (September 1983). The band backed Sigler on his Salsoul LPs: I've Always Wanted to Sing…Not Just Write Songs (March 1979) and Let It Snow (June 1980). Other Salsoul LPs that feature Instant Funk are Loleatta Holloway's Queen of the Night, Loleatta, and Greatest Hits; Double Exposure's Locker Room; and the Salsoul Orchestra's How High. For Neil Bogart's Casablanca Records, the band can be heard on two albums Sigler produced for the label: Party Girl by Patti Brooks and Callin' by the Pips. On Curtis Mayfield's Curtom Records, Sigler and the band are on Barbara Mason & Bunny Sigler's Locked in This Position, the self-titled debut of Mystique featuring Ralph Johnson, and Mayfield's own Heartbeat. With the John Brothers, who were featured on Witch Doctor, they recorded a Sigler-produced RCA single, "Try to Walk a Mile" b/w "I Just Want to Be Free," both songs written by Bunny's brother Jimmy Sigler. They are also on Gabor Szabo's Mercury LP Nightflight and Carl Carlton's I Wanna Be With You. When the Cayre brothers, owners of Salsoul Records, decided to fold the label in 1984, in an effort to concentrate on the then-emerging home video market, Instant Funk was without a record deal. The band toured for a few years then disbanded. Some of the members were still in the music business in one form or another as the 21st century began. Raymond Earl was operating his own studio and production company, Ray Ray Productions. Kim Miller, Dennis Richardson, and James Carmichael went into gospel music. Bunny Sigler was touring the world as a member of the Trammps. "I Got My Mind Made Up (You Can Get It Girl)" can be found on the CD reissue of their 1979 gold album Instant Funk, Greatest Hits from EMI/Capitol/The Right Stuff, in the movie and on the soundtrack for the Disney/Miramax movie 54, Larry Levan's Paradise Garage, and various Salsoul and Salsoul-licensed compilations. Artist Biography by Ed Hogan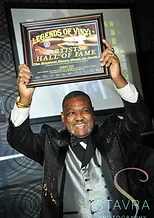 James T. Lee, Jr. /Stage name Jimmy Lee Biography My musical career has been one of greatness thanks to a local group named, "THE NEW SIDE OF TOWN". Thank you for your hard work this was a fantastic local group. After that, I joined "THE EBONY'S" of Camden, New Jersey. I was still in high school – it was great ride! Camden, New Jersey was a wonderful place to grow up in the late 1970's. A few years later I was invited to join Blue Magic's superstar band, "THE MAGIC OF THE BLUE". My first job with Blue Magic was at Madison Square Gardens. We also performed at the World Renown Apollo Theater. From there we traveled all over the world. The band became so popular, we received our very own contract with Atlantic Records. At that time the name of the group became, "FAT LARRY'S BAND". For those of you who do not know, we are the backup musicians for Blue Magic. I would like to personally thank the original members of Blue Magic for this awesome opportunity. I would also like to thank our managers, Alan Rubens & Steve Bernstein, our record label, WMOT Records, and distribution by Atlantic Records. Furthermore, I would like to thank my music teachers from Camden High, New Jersey for teaching me how to read and write music – which includes but is not limited to Mr. Henry Ashe, and Mr. Mumford. Music has taken me all over the world and contributed to my stellar recording career. On May 17, 2016 I will be inducted into The Legends of Vinyl Hall of Fame, R&B Artist category. Feature Films and Movie Director, Gary Davis will film this event to be included in the adaptation of my life's story, entitled: "Made It". "Thank you, Mom and Dad for believing in me; sending me to music school and encouraging me to follow my dreams. I made it. I love you."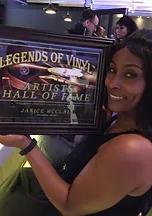 Janice McClain is an American R&B singer, who signed to MCA Records in the 1980s. She scored a chart hit on the US R&B chart with the single "Passion & Pain".[1] Internationally acclaimed, has travelled around the world as a professional vocalist and songwriter for over twenty years. At the age of 15, McClain was signed to Warner Bros. Records, which yielded a disco hit single entitled "Smack Dab in The Middle", that reached number 2 in the Billboard Club Play chart. She is a native Philadelphian, who attended the High School for Creative and Performing Arts. Later on McClain went to Atlantic City to audition for a spot at Trump Plaza, and she was hired along with her band, Tapestry. Patti Labelle became her mentor, and arranged a recording contract for McClain with MCA Records. McClain has opened for the Commodores and James Brown. McClain has since been a backing vocalist for Denise Williams, Hall and Oates, George Clinton and Linda Ronstadt. As the newest member of the Philly Party Band, McClain is one of the four lead vocalists.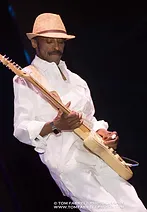 Jay Stovall aka Machine was an American funk disco group, formed by Jay Stovall in 1977. The band started in New York City with the intent to create the disco equivalent of R&B message songs. The band released its self-titled debut album in 1979, which produced its most famous single "There But for the Grace of God Go I". The song describes two Latino parents named Carlos and Carmen Vidal who move out of the Bronx to protect their baby daughter. In their new surroundings, their daughter is cut off from her own heritage and becomes self-destructive from the Vidals' cosseting. When the daughter grows up, her parents find she is the type of person from whom all their peers are trying to protect their own children. It ends with the mother's conclusion that "Too much love is worse than none at all. "There But for the Grace of God Go I" reached number 77 on the Billboard Hot 100 and spent ten weeks on the chart. Slant Magazine later named it the sixth greatest dance song, and spent 10 weeks on the charts Machine is still wowing audiences all over the world. This song is surely a crowd pleaser by all ages.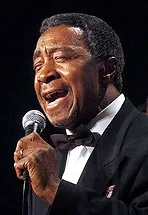 James Thomas Ellis II professionally known as Jimmy Ellis was born on November 15,1938 in Rock Hill South Carolina he was the oldest of 6 children. He sans gospel as a teenager in St. Mary's Church and graduated from Emmett Scott High School. Jimmy would leave his hometown at the age of 18 for Philadelphia Pennsylvania with dreams of becoming a singer. Jimmy met Earl Young in the 60's and began collaborating together, Jimmy sang lead Earl sang bass. In 1965 in a group known as the Exceptions a second Nile called Down By The Ocean was released. In the 70's the dynamic duo would later be known as The Trammps. Jimmy sang lead on most of the groups songs backed by Earl Young and later harmonizing with Robert Upchurch. Jimmy's spirit filled soulful melodious voice over the funky guitar riffs and driving bass and drums became the signature sound of The Trammps dance music. The Trammps first recording was a remake of one of Judy Garland's signature songs Zing Went The Strings Of My Heart which reached No. 17 on the R&B charts. They went on to have hits like Hold Back The Night and in 1975 were signed to Atlantic Records which rereleased seminal disco records by the group like Where The Happy People Go. The Trammps peaked with the album Disco Inferno whose title track climbed to No. 11 on the billboard pop chart in 1977. It became emblematic of the disco era when it was used as background music in the extended John Travolta dance sequence in the 1977 movie Saturday Night Fever. The movies soundtrack rocketed to No. 1 on the pop chart and became the highest-selling album of all time until Michael Jackson surpassed it with Thriller. The soundtrack won a Grammy for album of the year in 1979. The Trammps along with every performer featured on the album received Grammys. Jimmy took a hiatus for several years but continued to tour with the group until his retirement in 2010. Jimmy returned to his hometown of Rock Hill South Carolina 43 years after leaving to pursue his dreams. His daughter Erika had already relocated there several years prior and Jimmy and Beverly wanted to be closer to their grandchildren. James Thomas Ellis II passed away on March 8, 2012 in Rock Hill South Carolina and is survived by his wife of 46 years Beverly Ellis and his daughter Erika Ellis Stinson, brothers, sisters, grandchildren and great grandchildren. Jimmy was a very humble, loving and caring man and is greatly missed by his loved ones, friends and fans.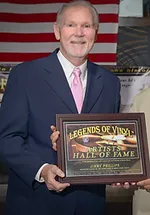 Jimmy Phillips of The "Sons", Tenor and Lead, Jimmy Phillips, Second tenor, Jim "Flic" Farrow; Baritone, John "Patch Eye" Paladino, began forming at 68th Street in Southwest Philadelphia. The three of us began singing on corners, Finnegan Playground's bathroom (for the echo) and the Wildwood beaches. We heard of a guy from 73rd Street who could sing, Joe "Doc" Dougherty. Doc heard us sing and he wanted to join the "Sons". With Doc being the other Tenor and Lead, we had a group! The "Sons" loved singing Motown, and sang The Temptations songs with NO BASS!! Most nights, we would sing at a local bar on Elmwood Avenue until closing. The older guys at the bar knew of a bass singer, Fran Flynn, from 84th Street. Fran sang with us at the bar and joined the "Sons" … and so it began. At this point, we were interested in recording. We met Rusty Jackmon, who also joined the "Sons"; he led the band members. The "Sons" began auditioning for many record labels like Philly Groove; AVCO; and EPIC, and writers, Bunny Sigler; Phil Hurtt; Thom Bell; and Bobby Eli. The "Sons" recorded four songs for Philly Groove record label, penned by Sigler and Hurtt, but Stan Watson, owner of Philly Groove, wouldn't release any of them. While recording with Bunny and Phil, Bunny was reading the "The Love Machine". Bunny stated that the main character in the book, Robin Stone, was a "bad" dude and since we were the "baddest white guys" he had ever heard sing, Bunny named us Sons of Robin Stone!! Thom Bell was interested in the Son of Robin Stone and we started practicing some of his songs. Thom was signed with AVCO label, but they didn't want the band, thus ending any collaboration with Thom Bell and Linda Creed. During this time, we met two people who would become very influential with the Sons of Robin Stone; the very eclectic and eccentric Bobby Eli, who was the guitar player on all of our sessions at Sigma Sound and a member of "MFSB" and Caesar Suero who worked at La Dolce Vita on South Street. Bobby told us he wrote songs and wanted us to practice some of them. He started us rehearsing "Love Is" and "Got to Get You Back". Since we needed a demo to take to record labels, Caesar financed the studio time and musicians. We made our demo eventually bought by ATCO records. The real success of "Got to Get You Back" is directly attributed to the DJ's in Philly and New York. THAT got the song rolling! It gave us our first taste of being recording artists. DJ Bob Pantano started playing the song upon its release in 1974 and is still playing it today on The Saturday Night Dance Party. The radio stations such as WOGL; WIBG; and WVLT still keep the song alive. Of course, without our fans, this honor would never have happened. So to all…Thank You! God Bless.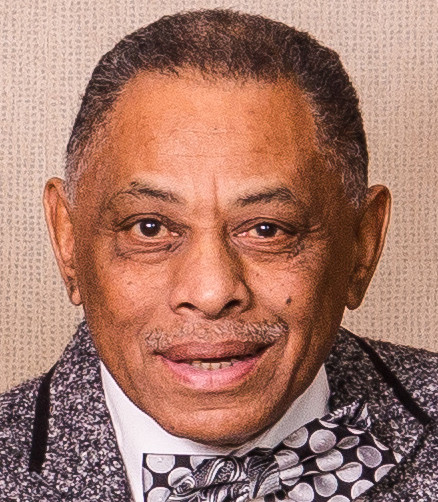 Joe Bataan – King of Latin Soul Joe Bataan (also spelled Bataán) (born 1942] in Spanish Harlem, New York City) is a Filipino-American Latin R&B musician from New York. He was born Bataan Nitollano and grew up in the 103rd and Lexington part of East Harlem where he briefly lead the Dragons, a local Puerto Rican street gang before being sent to the Coxsackie Correctional Facility to serve time for a stolen car charge. Upon his release in 1965, he turned his attention to music and formed his first band, Joe Bataan and the Latin Swingers. Bataan was influenced by two musical styles: the Latin boogaloo and African American doo-wop. Though Bataan was neither the first nor only artist to combine doo-wop-style singing with Latin rhythms, his talent for it drew the attention of Fania Records. After signing with them in 1966, Bataan released "Gypsy Woman," in 1967. (The title track is a Latin dance cover of "Gypsy Woman" by The Impressions.) He would, in full, release eight original titles for Fania which included the gold-selling "Riot!". These Fania albums often mixed energetic Latin dance songs, sung in Spanish, with slower, English-language soul ballads sung by Bataan himself. As a vocalist, Bataan's fame in the Latin music scene at the time was only rivaled by Ralfi Pagan and Harvey Averne. Disagreements over money with Fania head Jerry Masucci lead Bataan to eventually leave the label. While still signed to Fania however, Bataan secretly started Ghetto Records, a Latin music label which got its initial funding from a local gangster, George Febo. Bataan produced several albums for other artists, including Papo Felix, Paul Ortiz and Eddie Lebron. In 1973, he helped coin the phrase "salsoul," lending its name to his first post-Fania album. Along with the Cayre brothers, he co-founded Salsoul label, though later sold out his interest. He recorded three albums for Salsoul and several singles, including "Rap-O Clap-O," from 1979 which became an early hip hop hit. After his 1981 album, "Bataan II," he retired from music-making to spend more time with his family and ended up working as a youth counselor in one of the reformatories he himself had spent time in as a teenager. In 2005, Bataan broke his long hiatus with the release of "Call My Name," a well-received album recorded for Spain's Vampisoul label. Bataan is also the father of Asia Nitollano, winner of the Pussycat Dolls Present: The Search for the Next Doll In the 2006 game Driver: Parallel Lines by Atari, Joe Bataan's song Subway Joe was included in the soundtrack. In early 2009, Joe Bataan was featured in the Kenzo Digital-produced "beat cinematic" City of God's Son. Bataan was featured as the narrator of the story, paying the part of an older Nas reflecting upon his youth in the street with cohorts Jay-Z, Ghostface Killah, Biggie and Raekwon. Discography •1967 Gypsy Woman (Fania 340) • 1968 Subway Joe (Fania 345) • 1968 Riot! (Fania 354) • 1969 Poor Boy (Fania 371) • 1970 Singin' Some Soul (Fania 375) • 1971 Mr. New York & The East Side Kids (Fania 395) • 1972 Sweet Soul (Fania 407) • 1972 Saint Latin's Day Massacre (Fania 420) • 1972 Live From San Frantasia (unreleased, Fania 432) • 1973 Salsoul (Mericana) • 1975 Afro-Filipino (Salsoul/Epic Records) • 1980 Mestizo (Salsoul) • 1981 II (Salsoul) • 1997 Last Album, Last Song (Bataan Music) • 2004 Call My Name (Vampisoul) • 2005 DVD – Back in San Francisco (Recorded at the Herbst Theatre) • 2005 The Message (ITP & JoBA Records) • 2009 King of Latin Soul (Vampisoul)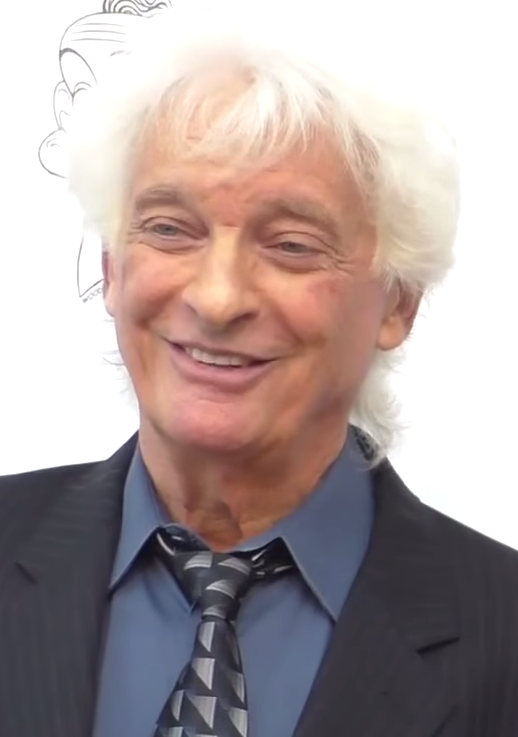 JOEL DIAMOND Joel Diamond is now celebrating his 50th year in the music industry and going stronger than ever. His vast experience has included everything from music publishing, record production, song writing, personal management, and even having been a recording artist himself. He has held senior positions in both executive and creative capacities for major music companies, including Sony. Just recently, a top Sony executive described him this way: "Joel is respected as one of the industry's more creatively oriented business people who always has his finger on the pulse of what's happening now." Joel Diamond began his music industry career by heading up MRC Music (the publishing arm of Mercury Records). He scored his first #1 record with "This Girl Is A Woman Now," as recorded by Gary Puckett and the Union Gap. He followed up with Steam's #1 "Na, Na, Hey, Hey" (on which he is also was one of the background singers) and then the Supremes' and Temptations' smash duo of "I'm Gonna Make You Love Me." He organized MRC Music with keen instinct and by setting high standards for himself. He recruited virtual unknowns at the time such as: Janice Seigal, who is currently and has been from inception the lead singer of Manhattan Transfer; Phil Cody, who went on to write numerous top 10 hits with Neil Sedaka; Don Oriolo, the force behind Lisa Lisa's success, and also the current copyright owner of the famed cartoon characters Felix The Cat and Casper The Ghost; artist Benny Mardones, who scored his top 10 record twice with "Into The Night"; songwriter Alan Bernstein, who wrote "This Girl's A Woman Now," and later penned Engelbert Humperdinck's #1 records for Diamond, "After The Lovin'" and "This Moment In Time." Robert Flax, who is the former President of EMI Music International and former partner with the law firm of Grubman/Indursky; and last, but not least, Diamond's #2 man and assistant, Tommy Mottola, who with Diamond's help, landed him his position at Chappell Music, which in turn afforded him the opportunity to launch the careers of Hall & Oats. Mottola, former husband of diva Mariah Carey, current husband of Thalia, Latin soap opera queen and pop star, currently heads up his own Universal distributed company after serving for 15 years as CEO of Sony Music Entertainment. Clive Davis, former President of Arista Records, then President of CBS Records, became aware of Diamond's accomplishments. Davis brought Diamond on board and positioned him as the head of the CBS Music Publishing Division (replacing Tony Orlando, who was then riding the crest of his second #1 record, "Knock Three Times") to oversee the New York, Los Angeles, and Nashville offices, as well as part of Clive's personal A&R staff at CBS Records. Diamond initiated his publishing/record signings with an unknown group, Dr. Hook & The Medicine Show, who went on to achieve 62 gold and platinum records worldwide. His second signing was that of two brothers who had written the classic song "Never My Love," which not only achieved the #1 position three different times by three different artists, but also just recently received an unprecedented 6 Million Performance Award from BMI. The Addrisi Brothers, thanks to Diamond, now had their first #1 record as recording artists and writers entitled "We've Gotta Get It On Again," which today Joel owns 50% of as well as at least 25 other Addrisi songs. Mama Cass' last top 10 record "Move In A Little Closer" hit the charts during this era and is currently owned by Diamond's publishing company. It was also during this period that Diamond's music publishing career flourished and gave him the opportunity to work closely with such writer/artist giants such as James Taylor, Laura Nyro, Harry Nilson, Van Morrison, The Bee Gees, Rod Stewart, Barry Manilow, David Bowie, etc. and build long lasting relationships at every level with gifted songwriters, producers, managers, studio owners, attorneys, and record company heads, many of whom are today's power brokers of the industry. One such example is David Geffen, who recently donated 200 million dollars to UCLA according to a recent article in the LA times, and states that it all began for him in 1971. It was Diamond who was pivotal, as the head of the publishing company, along with CBS chief Clive Davis, that afforded Geffen his first seven figure deal in exchange for Laura Nyro's Tuna Fish Music. This in turn afforded Geffen the luxury of signing Linda Ronstadt, The Eagles, and Jackson Browne, and became the nucleus and birth of Asylum Records After several successful years at CBS/Sony, an offer made to Diamond to establish and run his own record label came from Polygram International. He used this opportunity to now produce records for the first time for his own label, as well as outside labels as well. This was also the birth of his currently successful & wholly owned publishing companies, Silver Blue Music and Oceans Blue Music, as well as the beginning of Silver Blue Records and Silver Blue Productions, Ltd.. Gearing his label early on mostly toward R&B and Dance, he scored no less than 27 chart successes, including several Billboard #1 R&B singles. Silver Blue Records signed Van McCoy, best known for his ground-breaking hit/dance, "The Hustle," as an exclusive artist; and at the same time benefitted Silver Blue Music by purchasing 29 Van McCoy copyrights. Enjoying the art of producing, he carried it one step further by creating his own sound with himself as the artist. His first self-produced album that rode the charts during the height of the disco craze was "The Joel Diamond Experience", distributed by CBS Records followed by his Casablanca album, then a top 50 single Billboard hit, "Theme From Raging Bull", distributed by Motown, followed by an independently distributed album entitled Joel Diamond's "House Gold" and a Silver Blue Records distributed deal with Henry Stone & TK Records. Joel Diamond's classic rendition (still being played today in clubs as the end of the evening spin), "Super-Strauss," was distributed by Atlantic Records. To add yet another dimension to his string of successes, Diamond was approached by film producer Frank Capra, Jr. to write and produce the title song for Capra's new movie, "Paradise," starring Phoebe Cates ("Fast Times At Ridgemont High"). The result was an astonishing success. The "Theme From Paradise" quickly became a gold and platinum record, selling 712,000 copies in Italy alone, and remained #1 for an amazing 22 weeks. This huge European success became the vehicle for Diamond weave a deal for Phoebe with an entire album with CBS/Sony Records. Having proven successful with this project, the title track to a John Belushi movie, "Continental Divide," came next with Helen Reddy singing the title song and Joel producing. Then a chance meeting with Michael Uslan (of "Batman" fame), landed Joel the opportunity to write and produced the title them for the film "Swamp Thing.". Before Reality Shows were in fashion, Diamond co-wrote the title song for Gary Nardino's highly acclaimed Showtime Cable TV sitcom, "Brothers," which is now in network syndication. The show prides itself on having achieved for the first time on cable, over 100 episodes. In addition, Diamond has had his copyrights performed on such major TV shows as Chicago Hope, ER, Friends, Beverly Hills 90210, 2001 Super Bowl, etc., as well as multiple features. A film director in search of "authenticity" (for what turned out to be a critically acclaimed cult movie) gave Diamond an opportunity to stretch his talents even further. Diamond co-starred with Ruben Blades and Elizabeth Pena in one of Miramax's first films, "Crossover Dreams". The film portrays Joel Diamond a/k/a Neil Silver as a highly successful record producer offering a big break to a Latino recording artist, Ruben Blades a/k/a Rudy Velez. This film and storyline no doubt was a template for today's Latino cross-over success in the music industry. Certainly one of the apexes of Diamond's career (thus far) has been the 12 successful albums and 109 recordings he has produced in 1976 for legendary recording artist, Engelbert Humperdinck. "After The Lovin'," a 100% owned Diamond copyright, was nominated twice for a Grammy, achieved platinum album and gold single status, won most played "Jukebox Record of the Year" award, top 10 best sheet music seller of all time, #1 Country record, and has surpassed the 4 million radio/TV performances as logged by BMI, which has only been accomplished by around 40 songs in BMI history and carries with it substantial monetary bonus awards. "This Moment In Time," another #1 record and 100% owned copyright and Diamond produced recording, is close to follow the achievements of "After The Lovin'". It was also during this period of time, that Joel became a virtual magnet for many diversified and eclectic Pop, Country, R&B, and Middle of the Road Artists that the industry had given up on and boosted their careers by producing Billboard Hot 100 chart singles for such artists as: Helen Reddy, David Clayton-Thomas, Tommy James, Jay & The Americans, Gloria Gaynor, Howard Hewett, Clint Holmes, Steve Tyrell, Al Martino, Lana Cantrell, Eddie Arnold, Billy Crash Craddock, James Darren, Jack Jones etc. He also produced the one and only recording for Britt Ekland (married to Peter Sellers & The Bond girl), and also produced quite a unique perennial Christmas record with Joe Pesci & Frank Vincent. An interesting occurrence in Europe happened for Diamond with superstar actor David Hasselhoff. When they met, David was then the star of Knight Rider, which was followed by BayWatch – the "most watched TV show" on the planet according to Guinness. After being turned down by virtually every U.S. record label, it was only Diamond who believe in David's talent, ability, and potential career in music. Joel Diamond personally underwrote and produced David's first recording session that resulted in making David's dream come true. Little did anybody think that one year later after the recording, that David would achieve Gold & Platinum status in Germany (outselling Michael Jackson & Madonna) on .his first album on Silver Blue Records. This led to David Hasselhoff, also known as The Hoff, being voted the #1 recording artist in Germany, selling literally tens of millions of records, earning a cool $60,000 per performance and to this day selling out stadiums around the world. An advanced copy of a song from a forthcoming Broadway Show, La Cage Aux Folles, given to Diamond by good friend, the late Allen Carr, would be another turning point in Diamond's career. In a matter of days upon hearing this song, he was in the studio producing "I Am What I Am" with recording artist Gloria Gaynor. It became an instant International success on Silver Blue Records, and was also the linchpin for the return of Joel to CBS, except this time with his own wholly owned record label. "I Am What I Am" became, and still is, Gloria's biggest single since her classic of "I Will Survive" and is officially the Gay Anthem around the world. The show "Chess" had just opened to rave reviews in London and Diamond was quick to get his hands on an advance backer's audition "cassette". Out of 20+ songs he heard on the tape (all performed "Broadway style," it was only "One Night In Bangkok" that jumped out at him. He booked a studio and recording session for the next day, and pinpointed NY model (and part-time singer) Robey to record it. Once again, his instinct was spot on, resulting in a landmark Top 10 record for Silver Blue Records in the US, along with the simultaneous release and top 10 charts in 23 countries. The Family Film Awards was aired on CBS-TV. This was a concept put together and produced by Joel Diamond, Antonio Gellini, and Dick Clark – certainly, best known for the the Golden Globe Awards, Academy of Country Music Awards, Daytime Emmy Awards, and the legendary American Bandstand. The Show featured P.G. and G rated films exclusively, and was simulcast into 62 countries. A red carpet and star-studded evening indeed, with its Lifetime Award being presented to (an ailing and last TV appearance for) Bob Hope by Charlton Heston. Benny Mardones was first discovered literally coming off a bus from Savage, MD by Joel Diamond. Joel gave Benny his opportunity to write and sing his first recordings. Joel produced Benny's first record called "Please Say You Want Me" followed by Joel producing "Tomorrow Means Another Day We're Apart" having gotten Benny a deal on CBS Records. Benny certainly carved out a major recording career after that having written and produced on of the most iconic rock songs ever and to this day, still in the Top 25 most played songs on the radio, "INTO THE NIGHT". It was Joel who made the Mike Curb connection for Benny to re-record "Into The Night" which landed him his second Top 10 record with the same song. It was only recently that Joel took Benny back in the studio to record "Into The Night" for the third time…stand by! Joel Diamond also served as Vice-president and ran Maurice Starr's Boston International Records, distributed and located on the Disney Studio Lot. Maurice Starr is best known as the creator, producer, manager, and writer of two of the industry music phenomenons: New Kids On The Block and New Edition. It was during this time that Maurice was red hot with 10 #1 records with New Kids, that Joel asked Maurice "is there anybody in the business you have never met but always wanted to?" Answer: "Frank Sinatra and David Geffen!" Joel then orchestrated shortly thereafter, not only a personal meeting for him and Maurice to meet with Frank Sinatra at his home in Beverly Hills, but also the beginnings of Maurice & Joel producing Frank's first Duets album. This meeting was then followed up by the second meeting for Maurice and Joel personally to meet with David Geffen at his office, at which time David offered Maurice his own label under the Geffen umbrella. Although at the time, Joel had put out a call for a new young male singer, he was contacted by the mom of 11 year old Kaci, who was insistent that Joel would be interested in her daughter once he heard her sing. Not only was he interested, he was completely knocked out with her vocal ability, Joel landed Kaci her first single and album deal with Curb/Warner Bros. Kaci's and re-recorded the song that he had such a huge success with in Italy, "Paradise". This time around "Paradise" debuted top 10 in England, and as of this date, has sold over 2 million units in the UK alone, and earned for Joel seven gold and platinum records, and one triple platinum. Paradise has also achieved gold status in Ireland, Greece, and Italy. Kaci, through Joel's contact with SFX for personal appearances, toured with Backstreet Boys, O'Town, etc., and starred on a Pepsi Tour in 2002. Kaci's second Diamond produced single release of "I Think I Love You," also charted top 10 in UK, gold in Ireland, and top 5 in Canada. David Cassidy's 15 year old daughter, Katie Cassidy, created all the magic in Diamond recorded sessions that originally launched the success of her dad, with her Diamond produced debut "hip-hop" single of "I Think I Love You." Artemis Records ("Who Let The Dogs Out") had the insight to see the potential of lightning striking twice, and Danny Goldberg and Daniel Glass personally signed Katie to their label. Katie was featured in People Magazine, Parade, and many other local and national papers, as well as Diamond arranging for a two hour special on VH1 for Katie. Katie's career has now shifted into film and TV having been in three films and starring in multiple TV shows. On the other side of the spectrum Joel produced his first "comedy album" for the one-of-a-kind, Andrew Dice Clay, and succeeded in orchestrating a duet for Andrew with Snoop Dogg. In literally two weeks, Joel got Dice a deal with EMI, releasing a Comedy Album that sold over 75,000 copies. After Andrew's return engagement to Madison Square Garden (FYI…the only comedian in history to ever sell out the Garden two nights in a row), strategically coinciding with the album release, his record sales went through the roof. Dice currently, in 2017, has two shows running on Showtime and is packing major venues again. Legendary Ike Turner had put his trust in Diamond, and before Ike's passing, Joel put the final touches on his duet session, along with his wife, Audrey. A re-record of a new Joel Diamond produced version of "Tie A Yellow Ribbon 'Round The Ole Oak Tree" featuring none other than Tony Orlando along with legendary rapper Young MC, is first time Tony allowed anybody other than his original producer, Hank Medress, to record him on this iconic song. Tony has incorporated this new rendition in his show, and receives a standing ovation each and every time. With recognition always being the compliment of one's work, New York Magazine chose Joel Diamond, along with Jimmy Iovine and Phil Ramone, as one of "New York's Hottest Record Producers." Billboard Magazine described Diamond as, "one of Contemporary Music's Best Record Producers sitting behind the board."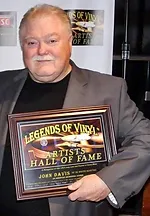 John Davis and the Monster Orchestra were an American disco band, noted for their lead member (John "the Monster" Davis), who lent his name to the band as well as producing all of their output. The ensemble released its first album, Night and Day, in 1976. The 12″ single, "I Can't Stop", was one of its original tunes. The album enjoyed minor success and its second release was 1977's Up Jumped The Devil. By 1978, the band had released its third album, Ain't That Enough For You. It was their most commercially successful release, featuring the self-titled hit "Ain't That Enough For You." The album gave the outfit its only UK hit, when the record reached #70 in the UK Singles Chart. 1979's The Monster Orchestra Strikes Again! would be the band's final album release. The record spawned two 12″ singles: "Love Magic" would rival the group's previous success, whilst "Bourgie Bourgie" was a cover version of the Ashford & Simpson penned song. John Davis and the Monster Orchestra's last release in 1981 was available only on a 12″ single, "Hangin' Out" charted on Billboard Hot Dance Club Play chart in August 1981 and topped at number 46. In 1990, a remix of "(Feel The) Love Magic" was released and it became a club hit again. In 1992, Davis wrote, produced and performed the "Theme From Beverly Hills, 90210." Davis was a member of the MFSB studio session band during its hey-day in the late 1960s and early to mid-1970s, appearing on many Philadelphia International recordings. He was involved in producing and arranging the #1 R&B hit (#4 pop), "Be Thankful For What You've Got", a million-seller for William deVaughn in 1974. An American Orchestra Leader John Davis (keyboards, sax, flute, vocals), Charles Collins (drums), "Sugar Bear" Foreman (bass), Craig Snyder & Bobby Eli & Roland Chambers (guitars), Larry Washington (percussion), Barbara Ingram & Carla Benson & Yvette Benton (backing vocals), Don Renaldo Strings & Horns.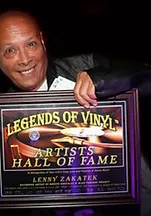 Lenny Zakatek (born Lenny du Platel, 1947, Karachi, British India), also known as "The Voice", is a pop and rock singer and musician who has lived in London since the age of thirteen. Zakatek was born just prior to Karachi becoming part of Pakistan and is best known for his work with the British bands Gonzalez and The Alan Parsons Project. Early years In 1964, Zakatek formed a rock band called The Trailblazers, as lead singer and rhythm guitarist. On their first tour of US military bases in Europe, they became familiar with the Motown sound. The Trailblazers returned to the UK with a new soul influence and were renamed Funky Fever. They toured the UK and Europe for several years and also played nightclubs in London, including Gulliver's, Whisky a Go Go, The Marquee, Ronnie Scott's, The Scotch of St. James and The Revolution. Funky Fever also backed Inez and Charlie Foxx and The Drifters on their European tours. Lynsey de Paul and Dudley Moore took an interest in Zakatek's voice, look and stage presence in the early 1970s. De Paul dubbed him "Zakatek" and wrote two singles "I Gotcha Now" backed with "So Good To You" (later recorded by de Paul as the B-side on her hit single "Won't Somebody Dance With Me") and singles "Get Your Gun" backed with "Gotta Runaway". A German version of "Get Your Gun" entitled "Roter Mann", with German lyrics by Gunther Gabriel, was recorded by Zakatek and released in 1974. De Paul introduced him to the UK through an article in the Daily Mirror entitled "Sugar Girl's Heap Big Find". The musicians who were featured on Zakatek's solo work were already known as some of the members of 10cc. Success Between 1974 and 1981, Zakatek was the lead singer with Gonzalez. They recorded successful albums, including Our Only Weapon Is Our Music, and Shipwrecked. The worldwide discohit, "I Haven't Stopped Dancing Yet" came from this collaboration. In 1977, Zakatek became a studio vocalist for The Alan Parsons Project, singing on many of their hits over a ten-year period. He was featured on twenty four songs on eight of The Alan Parsons Project albums, which included the hits "I Wouldn't Want To Be Like You", "Games People Play", "You Don't Believe" and "Damned If I Do". About Zakatek's vocals on Alan Parson's Project tracks, the allaboutjazz.com reviewer Todd S. Jenkins wrote that: "Lenny Zakatek's singing on "I Wouldn't Want To Be Like You" and "Games People Play" is prototypical of soulful prog rock. His delivery adds a funky, bluesy air". Solo work 1979 saw the release of Zakatek's first solo album Lenny Zakatek, which was produced by Alan Parsons for A&M Records. Single releases included "Brandy", "Say I Love You" and "Where Is The Love". In 1986, Zakatek formed a band called The Immortals, with John Deacon on bass guitar, and Robert Ahwai on lead guitar. Their single "No Turning Back", was included on the soundtrack to the film, Biggles. In 1986, he guested on the track "Angel", written by Bob Weston, included on the Dick Morrissey album Souliloquy, and which also featured both Ahwai and Weston. In 1988, he began a parallel career as a manager, music publisher and record producer. He managed and co-produced three of Japan's most prolific recording artists, Tomoyasu Hotei, Miki Imai and Kumiko Yamashita. He also co-wrote and produced several songs on Hotei's first solo album, Guitarhythm. In the UK he managed 7th Heaven, Huff and Herb, and The 3 Jays. The latter two acts achieved successes in the dance market. Zakatek's publishing company All Zakatek Music, co-published some of the cuts on Kubb's debut album. He has published and managed Sony/BMG artist Jah Waggie, the creative alter-ego of Jeff Patterson. Zakatek's second solo album Small But Hard, was released in 1989. In 1995, Zakatek performed with Joni Mitchell at the Great Music Experience in Nara City, Japan. He shared the stage with INXS, Bon Jovi, Bob Dylan and Tomoyasu Hotei and worked with Michael Kamen, with whom he went to do other projects. 2000 onwards Zakatek now plays throughout Europe and the UK with the Boogie Brothers, a 12 piece R&B band. He has also appeared at corporate events as a solo performer, along with his son and daughter Amber du Platel and singer-songwriter Leon du Platel. In March 2010, Zakatek announced a return to the stage playing a selection of Alan Parsons Project songs. He also performed on Frankie Miller's album of duets "Double Take" (2016), appearing with Miller on the track 'I Never Want To Lose You'. The songs on this album were recorded as demos by Frankie Miller prior to his brain hemorrhage in New York in 1994.
LOU GRAMM BIOGRAPHY Pre-Foreigner Era. Gramm was born in Rochester, New York, and began his musical career in hismid-teens, playing in local Rochester bands, including St. James Infirmary (laterThe Infirmary), and PHFFT. He later sang harmony vocals in another local band,Poor Heart. Gramm then went on to sing and play drums, and to eventuallybecome front man for the band Black Sheep. Black Sheep had the distinction ofbeing the first American band signed to the Chrysalis label, which released theirfirst single, "Stick Around" (1973). Black Sheep played in nightclubs in Rochesterand Buffalo, NY including McVan's, formerly at Niagara Street and HertelAvenue. Soon after this initial bit of success, Black Sheep signed with CapitolRecords, releasing two albums in succession [Black Sheep (1974) andEncouraging Words (1975)]. They were the opening act for KISS when an icyaccident with their equipment truck on the New York State Thruway suddenlyended the band's tour on Christmas Eve, 1975. Unable to support its albums withlive performances, Black Sheep came prematurely to a screeching halt. A year earlier, Lou Gramm had the opportunity to meet his future bandmate MickJones. Jones was in Rochester performing with the band Spooky Tooth, andGramm had given Jones a copy of Black Sheep's first album (S/T). It was early in1976, not long after Black Sheep's truck accident, when Jones, in search of alead vocalist for a new band he was assembling, expressed his interest inGramm and invited him in a phone call to audition for the job of lead singer. Foreigner Formation and Heyday With the blessings of his Black Sheep bandmates, Gramm flew down to NewYork to audition for the still-unnamed band. With his powerful vocals, he got thejob. Lou Grammatico then became Lou Gramm, and, with the band initiallyknown as "Trigger," and later renamed Foreigner, became one of the mostsuccessful rock vocalists of the late 1970s and 1980s. Circus magazine in 1978upon release of "Hot Blooded" commented that Lou Gramm had a voice thatRobert Plant might envy. His unique vocals have made Foreigner one ofBillboard's Top 100 Artists of All Time in hit songs history. Gramm was the lead vocalist on all of Foreigner's hit songs, including "Feels Likethe First Time", "Cold as Ice", "Long, Long Way from Home", "Hot Blooded","Double Vision", "Blue Morning, Blue Day", "Head Games", "Dirty White Boy","Urgent", "Juke Box Hero", "Break It Up" and "Say You Will". He co-wrote most ofthe songs for the band, which achieved two of its biggest hits with the ballads"Waiting for a Girl Like You", which spent ten weeks at #2 on the 1981-82American Hot 100, and "I Want to Know What Love Is", which was a #1 hitinternationally (US & UK) in 1985. Their first 8 singles cracked the Billboard Top20, (4 went Top 10) making them the first group since the Beatles to achieve thisin 1980. Following the band's second album, the wildly successful Double Vision, shifts inpersonnel began to take place. Following their next album, Head Games, Grammand Jones jointly decided to reduce the band's lineup from six to four members.The next album, which Gramm has called the high point of his work withForeigner, was aptly titled 4. Gramm wanted the band to remain true to its purerrock origins, favoring music with a solid drum and guitar structure, whereasJones embraced the 1980s style of synthesizer ballads — a more lucrativeapproach at the time. Indeed, the next album, Agent Provocateur, would findJones moving creatively in the opposite direction from Gramm, seeking outpotential co-producers such as Trevor Horn, and then Alex Sadkin, which endedup giving Foreigner's sound a somewhat new-wavish, keyboard-dominant quality. Late 1980s and 1990s By 1987, Foreigner continued to struggle with ongoing internal conflicts. Duringthis period, Gramm released his first solo album, Ready or Not, which receivedcritical acclaim and contained a top five hit single with "Midnight Blue". This wasfollowed by the late-1987 Foreigner album Inside Information, which reachednumber 15 on Billboard's album chart. The extracted "Say You Will" was released late that year, reaching number 6 on the Hot 100 early in 1988, and "I Don't Wantto Live Without You" followed, reaching number 5 on the Hot 100 and numberone on the adult contemporary chart in the spring. A third single, "Heart Turns toStone" reached number 56 in the summer. Eventually a second solo effort, LongHard Look, that included the top ten hit, "Just Between You and Me", and "TrueBlue Love", reached the Top 40. Gramm also contributed a song to thesoundtrack for the 1987 movie The Lost Boys, titled "Lost in the Shadows." Encouraged by his solo success, Gramm left the group in 1990 to form ShadowKing with close friend and former Black Sheep bassist Bruce Turgon. The newgroup's 1991 self-titled album was released by Atlantic Records. Despite positivereviews, the group lacked cohesiveness. It also did not enjoy the level ofmarketing and promotional support necessary to sustain a new project. ShadowKing soon disbanded. The same year, Foreigner released the album UnusualHeat, a relatively unsuccessful effort fronted by vocalist Johnny Edwards. Gramm returned to the group in 1992 to record three new songs for thecompilation, The Very Best of … and Beyond, bringing a new energy back intothe mix. Gramm also brought Bruce Turgon with him to join the Foreigner lineupat this point. In 1992, Gramm became a Born-Again Christian "after being tired of the rock 'n'roll life and not feeling very fulfilled…I was falling prey to some of the bad habitsthat can go along with that, and I just decided that my own willpower andstrength was not enough, and [being raised a Catholic Christian], I knewthe answer was something deeper for a long time."In 1995, Foreigner released the album Mr. Moonlight on the Rhythm Safari label which, although relatively successful in Europe, was not as widely marketedor distributed in the U.S. Still, "Until the End of Time" made inroads at adultcontemporary radio. With the changing trends in popular music, this now-classicrock band came to suffer the inevitable slowing of their genre's momentum. In 1996, Mick Jones invited Gramm to perform backing vocals on a cover versionof "I Want to Know What Love Is" he was producing for the Australian singer TinaArena. The song went on to become a major hit again throughout Europe. In April 1997, two months after providing vocals for Christian rock band Petra'sPetra Praise 2: We Need Jesus, and on the eve the band was to leave for aJapan tour, Gramm was diagnosed with a type of brain tumor called acraniopharyngioma. Although the tumor was benign, the resulting surgerydamaged his pituitary gland. In addition, the recovery program had causedGramm to gain weight, and likewise affected his stamina and voice. He continuedto work with Jones throughout his illness and in 1999, Gramm was back touringwith Foreigner playing summer festivals and smaller markets. 2000s to present Gradually, Gramm's health and energy have rebounded. Gramm left Foreigneragain in 2003, and has been touring the U.S., Canada, and Mexico (as well asperforming occasional dates off the continent) steadily since January 2004. As of2013, Lou Gramm continues to tour with his band, performing many of his oldForeigner hits. In May 2013, Triumph Books released Gramm's autobiographyJuke Box Hero: My Five Decades in Rock 'n' Roll.In June of 2013 Lou and Mick were inducted into the songwriters hall of fame. In 2019 Lou release a follow up book in paperback with updated material. In 2022 Lou put together a new band called LOU GRAMM ALLSTARS.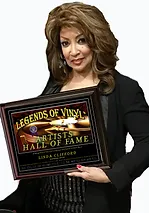 Linda Clifford has made her mark among_ the classic R&B singers and also as a legendary disco diva. Electrifying audiences with hat music and widely celebrated , pe,rformances, ttiis multi-talentd and damfc entertainer's accomplishments are vast. Linda's landmark recordings have spent a- total of 60 w:eek.s at #1 on Billboard Magazine's dance charts earning Grammy A'Jliaf'(I and American Music Award nominations. Seen by millions with her many televised performances, Linda has appeared onAmerican Bant!mnd, Solii:J Gold, Soul Train, The Midnight Special (including fi,,,o stints as host), Don Kirch"'e_r's Rocle Concert and The Merv Grlflih Sho'w. She is an exciting. live performer with s0ld out live concerts around ttl world including New York's Lincoln Center. Linda is also ari aGCl..almed songWrite-r,with her e0mpositions being:sought eut by Cherand G.,.,,,s Knight. She has th.!:! distinclien of being feat1,1red on the Oscar l.'.(innihg #1 motion picture soundtrack album Fame and as an aetress, has ii11'a roles in s1.1th classic films: as Sweet Charity with Shirley M;:,cLaln'e and Roman Polanski's Rosemary's Baby WitlJ Mia Fatrow. A true renru's­ sance artist-! This award-winning entertainer began her musical career at the early age of four, and was . singing on local New York television programs when she was seven years old. Three years later, she appeared with Harry Belafonte and Sydney Po_itier _ in a television• special for th NAACP. After high school, Linda focused her career in the jazz rnsi_c genre, performing first with fhe Jericho• Jazz • Singers a,n? latertouring the country with her own trio, Linda and th_e Trade i ds. She then switched musical directions, singing R&B. and pop and f(:)und early suc­ cess with Paramount Records and the single Long LogWinter. Eventually, Linda signed with i S.B giant Curtis Mayfid and his Curtom Records.. Her first alby[l'l, Linda featured the hit §ingle From Now On, btJt it was her follow-I.Ip,which would propel heiinto the inter­ nati0nal spotlight. Her disc0tized remake of If My Friends Could•See Me Now shot up. to '#1' on, tbe dance charts, bringing tier numerous a-ccelades including an Amer;can Music Award nomination fr .Best New Artist, Oashbox Magazine's Toe Female- Vocal/st _Award, Record World Magazine-•s Be:.1New Female Vocalist ana Best Pop Alum d.esignations. More #1 suctes.ses followed with her s_ubsequ_ent Cuf\om rele.ases including Don't Come Crying To Me. Shoot Your Best Shot produced b.y Isaac Hayes and Lind.ti's 'smash hit R'unaway Love, whiGh topped the BIiiboard Dfsco/Dc cha.rt at #1 for 16 weeks am;t reached #3 on Billboard 's R&B chart. A hit duet single with Cums Mayfield, Between You•Baby and Me, resulted in the pair recordihg a full length album. Entitled Tfle,Right Combination, th effort produeecl two J]lere R&B hits by the•duo. She scored another big success with the hit sin­ gle Red Light) that api:ieared on the multi-milli0n sellil'\g,Oscarwinning #1 sourtdtrack album fame. The- song earned a Grammy nomination, speht nine weeks at #1 on Billboard's danca Ghart and cawpere Qn u'nda's followup h1t album I'm Yours. However, at tlie peak of her fame, Unda decide.i;l to concentrate on her, p'ersonal life. Ret_ogusing her careftr ip anewndqn that would.allow her to spend more time-at homeeraising, her-family, Unda ban sjng,Jng commercial jingles for McDomilds, Cherry Colee-, Maybellfne, Pontiac, Tropicana, Oldsn:,ob1fe, lc'IK,}ob l.al(e and•tli\e themes to Th Phil Donahue Show and the•p<>Jice drama Chlca9..o. . Ouring_.lhi period, Linda,also found time to occasionally record several albums for Red Label Records. Again,the. res1:dta.;produce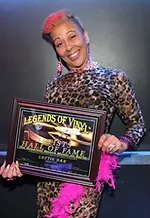 Lottie Dah, It was a good year in music in entertainnent and new sounds evolving. That was the year that Lottie Dah came on the music scene bringing latin hip hop n dance flavor as Up Front with the mega hit song, "Infatuation". The radio stations 92KTU, WBLS, KISS n others loved it n it became a mega smash in the hot summer of 1983. Infatuation had mentions on Billboard Top 100 of 1983 n record pools top picks n top songs in clubs like the Fun House. Along with partner Karen Diggs toured throughout Florida n abroad but the love n support in NY is their home base n performed in all the famous venues like Copacabana, Studio 54, Roseland, Palladium, Zanzibars n so many more. Lottie Dah went on to help create Leather & Lace, the first three Latinas girl group that made a mark in the freestyle explosion, they debutted in late 1985. Performing n sharing stages with all top artists n venues throughout New York n Florida L&L made their mark. Lottie Dah got involved in music production n artist management n developement. Heading Kaos Muzic Productions n producing n creating tracks n songs for a roster of artists. After a short run on her internet radio show went on to study music production at DMX School of Audio Production n made top honors n featured in the Daily News as a top scholar of the program. As a performinng artist Lottie Dah has brought new music n songs, "Going to the Top", "I Surrendah", that have been performed along with her classic, "Infatuation" n Leather & Lace single "Rock Me, Shake Me". Bringing the crowd to their feet with her power house performances. Lottie Dah continues to perform n bring fire to venues including Coney Island boardwalk, Amphi Theater n out door events across the city including club performances, charity events n more. Back by popular demand Lottie Dah toured throughout the cities of Phnom Phen n Sanukville, Cambodia to sold out venues n made a name for herself so well loved n respected. Curacao also welcomed her with open arms as she went out there to introduce freestyle. Lottie Dah continues to write songs, produce new music n grace stages with her performances n love for what she does. She has shared many stages with artists from back in the day that she loves n admires. She puts her heart into everything she loves to do n continues to wow audiences across the land. LOTTIE DAH BIOGRAPHY It was a big year in music and entertainment and new sounds evolving. That was the year that Lottie Dah came on the music scene bringing Latin Hip Hop and dance flavor as Up Front with the mega hit "Infatuation". The radio stations WKTU, WBLS, KISS and others loved it and it became a mega smash in the hot summer of 1983. Infatuation had mentions on Billboard's Top 100 of 1983 and record pools top pick and top song in clubs like the Fun House and many more. Along with partner Karen Diggs toured throughout Florida and a broad but New York was the home base and performed in every major club like The Copa, Palladium, Studio 54, Roseland and all other big venues. In Oct 1985 Lottie Dah helped create the group, "Leather & Lace", the first three Latinas girl group that made a mark in the Freestyle Explosion. Once again performing in venues in and out of New York City touring in Florida in all the major venues, performing with all the freestyle artists and bringing in that freestyle sound. Lottie Dah got involved in music productions. Running a production company called Kaos Music Productions, producing beats and tracks and preparing up and coming artists for stage performances and contracts negotiations. She went on to study post productions and sound engineering at DMX School of Audio, where she earned a certificate. Also earning a scholarship, top of her class and was featured in the Sunday Daily News centerfold with accolades acquired at the school as a top scholar. Also giving her the opportunity to host her own internet radio show, "Lottie Dah Brings The Fiya" and receiving an award for broadcasting. As producer and songwriter Lottie Dah joined with producer John Mateo and recorded songs like "Going To The Top" and "I Surrendah" that she wrote and performs at venues today, along with the classic "Infatuation". Bringing crowds to their feet with her energetic stage presence and performances. Many venues including charities, benefits and causes she believes in she contributes with a power house performance to wow audiences. Lottie Dah is still on the scene with new music and classics such as Infatuation n Rock Me, Shake Me which still brings audiences to their feet. Loving what she does and bringing good vibes to her fans all around. Staying on the grind and producing new music, prepares to bring the fiya at a stage near you.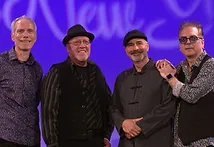 Billy: Billy Amendola is a New York based, drummer, songwriter, studio musician, mentor, music industry consultant and producer, best known as a founding member of the seventies band, Mantus. The group released two albums, and three top ten Billboard dance singles. They achieved worldwide fame, touring the U.S., Canada and Europe. Billy appeared on the 1987 debut album, of then teen sensation and eighties songstress, Debbie Gibson, Out of the Blue, combining the use of acoustic and electronic drums. The album spawned several international hits, including, "Only In My Dreams" and "Shake Your Love." He received a triple platinum record award by the RIAA, from producer Fred Zarr for his contribution. His musical credits include television commercials, movie soundtrack albums and hundreds of 12" remixes. Billy has also performed as a special guest percussionist with Ringo Starr and his All Starr Band on several occasions. He has been associated with Modern Drummer magazine, for twenty-five years, and is currently hosting a weekly podcast. Early Life Born William Michael Amendola in Brooklyn in 1957, Billy's father, Vincent, an Italian immigrant and naturalized citizen served the United States during WWII. He was musically inclined, playing trombone in US Navy big band. His mother, Ann, was a stay-at-home mom who managed to be supportive and attentive to Billy's early musical aspirations despite having to care for his disabled brother, five years his senior. Like many musicians of his time, Billy was inspired to take up drumming after seeing The Beatles perform on The Ed Sullivan Show in 1964. His father insisted on formal drum lessons and for his efforts, Billy was rewarded with his own kit by his grandparents. Drumming became a way for Billy to keep himself busy while his parents were occupied with the care of his brother. Career Beginnings Billy allied himself with older, local neighborhood musicians, watching and learning by imitation and by the tender age of fourteen, started his first professional band, Uncle Sam, comprised of friends, Frank DeCrescenzo and John Kaz. The group morphed into a new group, Gypsy after the addition of Jimi Braffett on guitar before finally completing the lineup in 1976 with Jimmy Maer on guitar, vocals and keyboards, calling the band, Mantus. Although the band mostly played rock covers of the day, they were always composing original music. They became popular performing at clubs, block parties and high school dances in and around the New York City metro area before moving to larger venues and hotels out of state. By 1977, Mantus was playing at CBGB's with the likes of punk bands Blondie, Television and the Ramones when then New York Times music critic, John Rockwell, referred to Mantus as "one of the best rock bands to come around in a long time." Transitioning from rock to disco came literally overnight when Mantus was playing at a virtually empty Trudie Heller's in New York City late one night. They drifted into a half hour long version of The Commodore's hit, "Brick House," funking it up, much to the chagrin of the club owner but conversely to the delight of a patron, an African American gentleman, who as luck or kismet would have it, owned a small independent dance label. He offered the band an opportunity to cut a record, "Turn Around Boogie Down,' featuring Diana Ross' then keyboardist, Ray Chew. It was released in Canada and faired well enough to provide the band an opportunity to cut another record. Their next release, "Dance It Free Style" became a huge hit in multiple cities, charting at number two on major NY radio station WKTU for eight weeks. Mantus rode the success of their first hit, playing prestigious dance clubs across North America. The group now had a follow up album, Midnight Energy and 12" Single "Rock It To The Top" catapulting them to the top of the disco scene, playing at clubs like the legendary Studio 54, the Fun House and Roseland where they were voted "Best Up and Coming Group" in 1979. By the third single, "Boogie to the Bop," from Mantus' second eponymous album the group was looking to "cross over" into pop. But after mismanagement and poor handling, they left the label and returned to their rock roots, performing at their former stomping grounds. They reinvented themselves into a pop rock genre but started to dissolve slowly due to differences in musical tastes, personal demands and the responsibility of starting families. In the mid-nineties, Mantus temporarily reunited to record and perform new material. The bonds of friendship managed to supersede their rise and fall and remains strong to present day. Studio Musicianship In the late 1970's and early 1980's, Billy started a new journey into studio musicianship, where he pioneered the art of mixing acoustic and electronic drums, a recording breakthrough at that time. His work partnered Billy on sessions with Branford Marsalis, Najee, Paul Shaffer, Bashiri Johnson, Jocelyn Brown, Dolette McDonald, Ira Siegel and Tinkr Barfield among others. Billy paired with producers, Loris Holland, Bernie Worrell, Fred Zarr, Jellybean Benitez, John Morales, Mark Berry, Scotty Blackwell, Shep Pettibone, John Luongo and many more. A few of Billy's album projects include, Alisha, Marlena Shaw, Nona Hendryx, Walt Williams (O'Jays), Tin Tin, Fred Schneider (B52's), Dunn Pearson, Jr., Will Downing and on Harry Nilsson's 2019 posthumously released album, Losst and Founnd, produced by Mark Hudson. Billy is also featured playing "the phonebook rhythm" on the first single "Another Day,"from RAM ON, the tribute record to celebrate the 50th anniversary of Paul & Linda McCartney's RAM album coming out in May 2021. Slappers In the nineties, Billy created a specialty flat drum stick he named Slappers. Slappers offered an alternative method of creating sounds on drums and cymbals The innovative sticks have numerous playing applications including bells, blocks, bongos and timbales. The item was well received by his professional colleagues. Modern Drummer Billy's career path took another turn when family and fatherhood made touring and time away from home a less than a desirable way to make a living. Having been a spotlighted artist of Modern Drummer magazine, a monthly publication targeting the interests of drummers and percussionists, Billy often freelanced the journal's famed festivals as an artist liaison. Over several years, Billy developed a close relationship with Modern Drummer founder and publisher, Ron Spagnardi. Spagnardi was impressed with the connections and associations that Billy had built during his storied career in the music industry and in 1997, Billy began working in an official capacity for the periodical. He began as an Adverting Assistant, utilizing his relationships with drum makers to increase the publication's advertising revenue. Billy's rapport with artists and manufacturers alike made him an invaluable asset. Billy made a profound impact in delivering his passion for music and most especially drumming through the magazine's platform. Spagnardi served as mentor to Billy, grooming him to take on more responsibility at Modern Drummer. With this guidance, he quickly moved up the ranks to Associate Editor and presently Editor At Large. In 2003, Ron Spagnardi sadly passed away, shortly after Billy's rise within the publication. Amendola Today Billy has reinvented himself over and over throughout his sustained and successful career, from live performer, songwriter, studio musician and music magazine editor while staying true to himself and his origins. His resilience keeps him pertinent in a constantly changing industry. In 2018, coming full circle, Mantus' commemorated the 40th anniversary of the release of their first record by reuniting and recording a new album, EST 1976. The LP features nine new original songs and was produced by Billy's son, Matty Amendola, who has followed in his father's musical footsteps, boasting his own professional success. Butch Jones, who worked on their first single and album forty years earlier, returned to serve as engineer on this most recent project. EST 1976 was lauded by both fans and the industry alike. Music Connection magazine gave the album a coveted 9/10 review. Mantus received accolades from preeminent musical peers on this latest collaboration. Giving Back Inspired by his love of the art rather than the laurels, Billy has helped launch the careers of innumerable performers. He advocates for the rights of musicians, striving to help new artists to the forefront while encouraging established artists to remain relevant and seek the respect they deserve. He acted as consultant and co-host for David Fishof's Rock N' Roll Fantasy Camp, where attendees play, write and record music in professional rehearsal and recording studios alongside music industry legends. Billy lent his acumen to author/photographer, Jules Follett, on her book, Sticks n' Skins, a photojournalistic essay spotlighting drummers and their craft. He subsequently served on the advisory board of The Sessions, a foundation which focuses on empowering artists through education and real-world advice. Billy is also an advisory board member of Little Kids Rock, a charitable organization which provides free music instruction and instruments to public school districts across the country. Over 1,000,000 youngsters currently participate in LKR programs nationwide. Having spent forty plus years in the industry, Billy has experienced the ins and outs of music, media and marketing making him an ideal choice to provide creative yet practical techniques and strategies for both budding and established artists.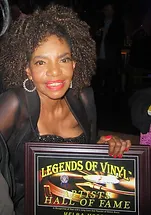 Melba Moore made her recording debut on Mercury Records with "I Got Love", followed by "Look What You're Doing To The Man". She starred in PURLIE, which earned her a TONY Award for her portrayal as "Lutiebelle". She was nominated for a Grammy Award for 'Best New Artist.' More recently, she starred with Beyonce and Cuba Gooding Jr. in the motion picture "The Fighting Temptations." She is currently producing an album entitled, "Forever Moore" which will be released on her new label A'Moore Music, Inc. Presently, she is working on an autobiography detailing her achievements over the span of her career. She has a deep passion for children, especially those who were abandoned, abused, and born with AIDS and addicted to crack. She is committed to giving of her time to organizations involved with children.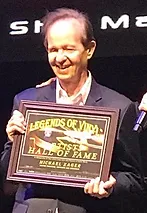 Michael Zager holds the positions of the Dorothy F. Schmidt Eminent Scholar in Performing Arts, Professor of Music and Director of the Commercial Music Program at Florida Atlantic University in Boca Raton, Florida. He previously taught at MANNES The New School for Music- The New School University. Zager is a graduate of the University of Miami and MANNES The New School for Music-The New School University. He is the recipient of four Fulbright Specialist grants awarded by the U.S. Department of State and five Visiting Professor grants in Thailand. He served three terms as a member of the Board of Governors of the Florida Chapter of The Recording Academy (Grammy Awards). Zager is the author of two editions of Music Production: A Manual for Producers, Composers, Arranger, and Students (published by Scarecrow Press, Inc.), and three editions of Writing Music for Television and Radio Commercials (and more): A Manual for Composers and Students (published by The Scarecrow Press, Inc.). Rowman & Littlefield Publishing Group published Writing Music for Commercials: Television, Radio, and New Media in 2015. He has produced, composed, and arranged original music in a broad range of musical idioms, including albums, commercials, and television, and source- and theme music for major motion pictures. Zager has produced Grammy Award–winning artists Whitney Houston; Cissy Houston; Peabo Bryson; Luther Vandross; Denise Williams; Jennifer Holliday; Joe Williams; Arturo Sandoval; Herb Alpert; Olatunji, and six-time Grammy Award nominees The Spinners and Grammy nominee Johnny "Guitar" Watson. Some of his original scores and original studio recordings of Whitney Houston, The Spinners, and The Michael Zager Band reside in the Rock and Roll Hall of Fame and Museum in Cleveland, Ohio. His recording awards for producing, composing or arranging include: 15 gold or platinum records; a Golden Boot Award (France); Europe 1 Award (France); Olé Award (Spain); 2 BMI Citations of Achievement; given for most performed songs on radio in a given year; a Grammy Award nomination for "Cupid/I've Loved You for a Long Time," performed by The Spinners and a nomination for producer of the year by the Golden Music Awards, in Nashville. Zager produced Daniel Ray Edwards, who received a Golden Music Award nomination for best new artist, as well as "You Win Again," which received a Golden Music Award nomination for single of the year. The Golden Music Award also nominated his label for Best Independent Record Label of the Year. Zager's television awards include a Platinum Video Award for the ABC Television Network series, ABC FUNFIT with Mary Lou Retton and a Daytime Emmy Award for ABC FUNFIT with Mary Lou Retton. Jay-Z, 50 Cent, Missy Elliott, and many more artists have sampled his songs. He composed and arranged more than 400 commercials. His clients have included Dr Pepper; MCI; Masterlock; Cablevision; Buick; Acura; IBM; Schlitz Malt Liquor (sung by The Spinners, 38 Special, and The Chi-Lites); Bounce (sung by Whitney Houston); Crystal Light (sung by Raquel Welch); Budweiser; Crest; Kodak; Ivory Shampoo; Maxwell House Coffee; Clearasil; Lancômel Volvo; Burger King; Oscal (featuring Olympic Gold Medalist Peggy Fleming), and Burlington Coat Factory. His advertising awards include a Clio Award, three International Film Festival awards, three Art Directors Club awards, and a Mobius Advertising award.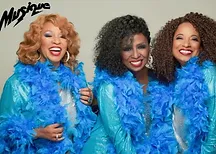 Patrick Adams is the iconic producer /genius behind the brilliant studio project that created MUSIQUE. The MUSIQUE studio project included some of New York's elite studio singers, musicians including Christine Wiltshire and Jocelyn Brown. After the break out hit Push, Push, In the Bush, the executives of Prelude Records and the producers of the studio project made the decision to signed talented young women to the group MUSIQUE. Christine Wiltshire, Mary Seymour and Gina Taylor (Pickens) first met in 1977 while performing in the Marvelette night club band. In 1978 Marvin Schlachter, president of Prelude Records signed Christine Wiltshire, Gina Taylor, Mary Seymour, and Denise Edwards as the original members of the group MUSIQUE. In 1979 MUSIQUE recorded the MUSIQUE II album vocals by Christine Wiltshire Mary Seymour, Gina Taylor, and Denise Edwards . Marvin Schlacter president of Prelude Records insisted on having the group picture on the album cover. Christine Wiltshire arranged the vocals on MUSIQUE II and left MUSIQUE to become the lead vocalist of Patrick Adams post-disco musical projects Phreek and Class Action. Today Christine Wiltshire lives in the Netherlands she is a successful producer and musical artist. Denise Edwards left MUSIQUE in 1980 prior to the group's first South American concert. Gina Taylor left MUSIQUE in mid 1980's and eventually married Jim Pickens currently the star of Grey's Anatomy. Mary Seymour continues to perform with MUSIQUE. Mary is a theatre director, actress, music publisher and community activist. Mary is married to Grammy Award winning music publisher and song writer Ken Williams. Mary Seymour's son Kenny Seymour is the arranger and musical conductor/director of The Tony Award winning Broadway musical Ain't Too Proud, The Life and Times of the Temptations. HIGHLIGHTS OF MARY SEYMOUR AND MUSIQUE'S FORTY YEAR PERFORMING CAREER Mexico City, Mexico 1980 MUSIQUE Starred in their own Television Special featuring The Solid Gold Dancers produced by Televisa In January 1999 E! Entertainment Television produced a critically acclaimed two-hour, special The True Hollywood Stony Story Studio Documentary 54 Mary Seymour of MUSIQUE was featured along with Gloria Gaynor, The Village People along with Studio 54 Royalty Regulars. 2000 MUSIQUE'S Mary Seymour and Christine Wiltshire featured on VH 1 "Where are They Now, during the television show Carole Sylvan and Althea Rogers were introduced as the new members of MUSIQUE. MUSIQUE featured on MTV'S Rockin Thru the Week Review. During MUSIQUE forty-year career Mary Seymour has performed most of the Worlds major Concert Venues, Casino's and Dance Clubs. MARY SEYMOUR Early Years Mary was born in Harlem New York and dreamed of becoming an actress. Mary's mother sang in The Bon Bunnies one of the first African-American singing groups to perform for the USO. While attending Quintaino's High School for Young Professionals in New York City: Mary met a high energy singer by the name of Carol Strickland, this young lady would become the iconic Disco singer Carol Douglas. Carol mentioned to Mary that she was forming a girl singing group named April, May and June. Mary was reluctant to join the group and said "I want to be an actress. Carol replied "Ok! But let me take you to a coffee shop where we will see some famous singers." So, one day after school Carol took Mary to a coffee shop on 51 street and Broadway. As the two young singers sat at a booth next to the window, Carol pointed her finger at the window and said," LOOK THERE GOES THE SHIRELLES." When Mary looked out the window and saw three incredibly glamorous ladies wearing red lipstick: Mary decided she would join Carol's group. Carol's mother was the group's manager and decided to change the group name to Carol Strickland and The Catilers. The next day Mary quit the group April, May and June. This high school experience changed Mary and the course of her career. Mary Seymour's Musical Recording and Broadway and Off Broadway Credits 1966 The Tiffanies (vocal group) recorded His Good for Me for Calla Records- 1967 Got to be a Great song for KR records Koppleman and Rubin.1969 Featured Actress [Story Teller] in the Off -Broadway Musical Cindy. 1971 featured actress in the iconic Broadway Musical Hair. 1973 performed vocals on Sweet Music, Soft Lights and You recorded by Ken Williams. 1975 Co-Starred in the role of [Ruth Younger] Tony Award winning Broadway Musical Raisin "The Musical dir. Donald McKayle. National theatre tours of Raisin in The Sun, Hair, Raisin "The Musical," 1977 Mary Seymour, Christine Wiltshire and Gina Taylor Pickens meet while performing in the nightclub version of the Marvelettes. 1978 Christine Wiltshire, Mary Seymour, Gina Taylor Pickens signs with Prelude Records the ladies are officially the group MUSIQUE MUSIQUE 2019 CAROLE SYLVAN ( Musique and Creative Choregrapher) Carole is a classical trained pop/jazz singer, vocal arranger songwriter, and educator. Carole is a teaching artist and artist in residence for Young Audiences New York. She teaches Broadway, Pop, Jazz singing as well as Glee Club and Musical Theater. She began singing in church and at the home of Count Basie. At the age of 16 opened up for James Brown at Yankee Stadium. Ms. Sylvan began her career as a classical singer attending Brooklyn Conservatory of Music and Julliard School of Music. Ms. Sylvan's classical performances include the role of Cherubino in The Marriage of Figaro, Adele in Der Fledermaus and Bess in Porgy and Bess at Brooklyn College Opera. During, Carole's junior year in college she went on the road with a Show band for 44 weeks. Carole started writing songs with the Fatback band and performed lead vocals on the bands first hit song Money which became their first gold record. As a recording artist, Ms. Sylvan is an international recording star. With Top Ten Billboard dance hit "Just Doin,What We Love," produced by mix masters Mike Rosenman and Mike Hacker. Ms. Sylvan international dance song's include "Come Go With Me," "Caught Up," with Angles of Love. Ms. Sylvan is one of Italy's favorite dance recording artist. Mix Magazine voted Carole's song " Look Ahead " Best Record of the Year. She has performed all over the world and recorded with CC Music Factory, Change, Aaron Neville, Peabo Bryson, Pet Shop Boys, Simply Red, Toni Braxton, Rupaul, Gloria Lynn, Diane Schuur, Natalie Cole, Jennifer Holiday, Patti LaBelle and many more. Ms. Sylvan performed vocals on Multi-Platinum song U2's Rattle and Hum as well as other movie soundtracks and commercials. Sylvan's Quote: My talent is a gift, a blessing from the Creator. And like all gifts from the Almighty they are meant to be shared and passed on. If one person enjoys what I'm doing, then I feel I have accomplished something. Kimberly Miller Singer/Songwriter, Kimberly Miller was born and raised in New York. Kim graduated cum laude and holds a Bachelor of Music from the Hartt School of Music. Kim has performed with countless artists of all genres such as Shaggy, Israel Vibration, Kimani Marley, Natalie Merchant, Robin S, and Sybill. She has performed with and toured extensively, worldwide, with Judy Mowatt and Sly and Robbie, JC Lodge, Israel Vibration and Disco group Musique and Ska legends, the Skatalites. Locally, she is the lead vocalist of the Blue People and has performed with many NYC Jazz and R&B bands. She has recorded with Sting International, Bobby Konders, as well as international producer Jovonn. Kim is equally comfortable in Jazz/Neo-Soul, Reggae, Rock, House and R&B. Her eclectic musical background is ever present in her vocal style and has added a unique dimension to her songwriting. All and all, a true original.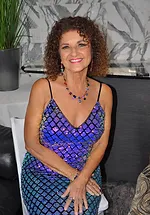 Pamala Stanley is not known in the urban or pop markets, she is known mainly in the club/dance markets thanks to five Billboard Club Play chart hits. She first gained attention with her 1979 debut album, This Is Hot. The album was originally released in Germany on EMI Electrola (with a drastically different cover). After scoring sizable chartings throughout Europe it was licensed to EMI America. The album, with new cover photography, was remixed by producer Rick Gianatos and This Is Hot shot up to #16 on the Billboard Dance charts. She toured extensively throughout the US, Canada, Mexico and South America. In 1983, she released her second hit "I Don't Want To Talk About It", written by her brother James Lee Stanley. The 12″ single was produced by Stanley and then husband Frank Mandaro for their own Komander label. It charted for fifteen weeks eventually climbing to No. 13 on the Billboard Dance charts. After her 1983 success Stanley landed a contract with TSR Records. This led to her 1984 Hi-NRG hit, "Coming Out Of Hiding", also co-written by her brother James Lee Stanley. The 12″ single was again produced by Stanley and Mandaro and after fourteen weeks on the charts it peaked at #-4 on the Billboard Dance Charts. Through a licensing move TSR Records owner Tom Hayden sold the song to Mirage Records who re-released the 12″ single as well as a 7″ version for radio. Now on Mirage Records Stanley's next release was the 1985 hit "If Looks Could Kill" (later covered by Heart), and used in the Arnold Schwarzenegger film Raw Deal. Once again she hit the Club Play charts peaking at #-23. Her next and last charting 12″ single was with Paul Parker. The double A-side duets of "Stranger (In A Strange Land)" and "Running in Circles". The TSR Records release peaked at #-40 on the Club Play charts in early 1986. In 1989 Stanley resurfaced on Beachwood Records. She released three 12″ singles for the small independent label. "Rhiannon" (a cover of the Stevie Nicks/Fleetwood Mac hit), "Body Time" and a remake of "Coming Out Of Hiding". In 1990 the label released Coming Out Of Hiding…the sequel a compilation of her greatest hits and new recordings. The remainder of the 1990s Stanley spent working with her band and exploring different genres of music outside the dance market. In 1997 she released Live And Cookin (as The Pamala Stanley Band) on Shaker Records. The album featured Stanley and the band covering New Orleans Blues and Jazz. The album was recorded live in and around Ft. Lauderdale Florida in late 1986. In 2002, she released It's All In The Game, a collection of Jazz classics from the 1920s, 1930s and 1940s. In 2006, she released a Broadway-themed CD of showtunes entitled This Is The Moment featuring her most requested and favorite songs from Broadway shows.She also did a compilation CD and DVD called Looking Back: The Disco Years 1979–1989, a 15 song greatest hits package. The companion DVD is out of print and a sought after collectible. In 2007, Stanley released a new album of original material, Seasons of My Heart. The selections range from adult contemporary territory, with a little country and New Orleans jazz influence. One song from this album, (her recording of "Survive") would be chosen as the theme for several Susan G Komen "Race for the Cure" events. In 2010 Stanley released I Am There, a collection of inspirational and Christian songs. Many of the songs were written by Stanley and her brother James. The album was recorded by Stanley and several members of her family in honor of her mother, Mary Stanley who died in 2004. Stanley currently has residency at The Blue Moon in Rehoboth Beach, Delaware, Sunday through to Thursdays, from Memorial Day to mid-October throughout the Jazz Festival. Stanley still tours regularly and has many projects in the works, as stated on her official website, Myspace and Facebook pages. She tours extensively with many of the cruise ships and Atlantis Events. Discography[ Albums[ • This is Hot (1979) • Coming Out of Hiding: The Sequel (1990) • It's All In The Game (2002) • This Is The Moment (2006) • Looking Back: The Disco Years 1979–1989 (2006) • Seasons of My Heart (2007) • I Am There (2010) (compilation CD with sisters, brother and niece) (Stanley, Rogers & Young) • Straight From The Heart – The Musical with James Lee Stanley and Chris Bennett (2015) Singles[ • "This Is Hot" (#16 Billboard Hot Dance Club Play, 1979) • "I Don't Want to Talk About It" (#13 Billboard Hot Dance Club Play, 1983) • "Coming Out of Hiding" (#4 Billboard Hot Dance Club Play, 1984) • "If Looks Could Kill" (#23 Billboard Hot Dance Club Play, 1985) • "Stranger (In a Strange Land)" / "Running Around in Circles" – Pamala Stanley and Paul Parker (#40 Billboard Hot Dance Club Play, 1986) • "Rhiannon" • "Body Time" • "Coming Out of Hiding" (1990) • "I Don't Want to Talk About It" (Almighty Mixes) • "Coming Out of Hiding" (Almighty Mixes) • "If Looks Could Kill" (Almighty Mixes) • "The Bank of Love" • "Lost in a Dream"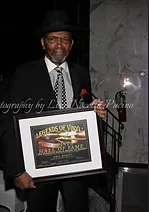 PHIL HURTT Songwriter/ Producer/ Recording artist In a career that spans more than six decades, Phil Hurtt has worn many hats, including that of a producer, an arranger, and a performer. But he is perhaps best known for writing classic songs like "I'll Be Around," and "San Francisco." A Phil Hurtt song is easily recognizable for its clever turn-of-phrase, catchy hook, and instant memorability. Phil made a name for himself in the early 1970's as one of the Young Professionals, a group of songwriters and producers that churned out hit after hit. But his career began when, at the age of 12, Phil formed a group with his older brother, Albert, and their cousin Sarah Williams, traveling up from Philly to Harlem to perform. When Sarah left, the two brothers continued on, enlisting two friends into a new project. In 1958, the new group, dubbed "The Swinging Phillies" by local DJ Jocko Henderson, landed a recording contract with Deluxe Records in New York city. They released their first and only record, the cult favorite "Frankensteins Party," the B-side of which was the doo wop ballad, "L.O.V.E.," written by his older brother. By 1959, Phil found himself disillusioned with the business of music. At the age of 17, he joined the U.S. Air Force. Phil may have walked away from music, but music wasn't finished with him and he soon found himself performing as a soloist in the officers clubs and with various groups at talent shows. He was also able to earn a few bucks writing love letters to the girlfriends of fellow servicemen.. When 1963 rolled around, Phil returned home a 21-year-old veteran. He sought to reignite his career in the music industry and, once again, recorded with his brother and his new group, The Mohawks. They recorded "Shoplifting Molly" – also written by Al – on the Mutual label. While performing in local clubs and cabarets with bands like Art London and the Bridges, and co-writing songs like the Honey and the Bees' "A Song for Jim" (written by Bunny Sigler)l and Ann Byers "Happy Without You" (written with Howard Ravitsky) for the Academy label, Phil found himself on the ground floor of the emerging musical force we now know as The Sound of Philadelphia. The Gamble & Huff organization was home to an astounding amount of talent, and Phil began writing and producing artists for the company. In 1972, along with his writing-partner, Bunny Sigler, Phil penned several tunes for the Ojays' blockbuster album Backstabbers – "When the World's at Peace," "Sunshine." and "Who am I". Phil also wrote songs for the Ebony's, The Epsilons (a/k/a McFadden and Whitehead,) Bill Paul, and Joe Simon. 1 It was also in 1972 that Phil had the chance to collaborate with his high school buddy, Thom Bell, on the Spinners classic "I'll Be Around." By 1973, Phil had signed with Atlantic records as a staff producer. It was then that he convinced the label to sign a young group, the Sledge sisters, in whom he saw major star potential. Phil dubbed the girls Sister Sledge, a nod to legendary gospel artist Sister Rosetta Tharpe. While at Atlantic, Phil and his writing and production partner Tony Bell wrote and produced for Sister Sledge – including "The Weathermen" and "Mama Never Told Me" – as well as for other Atlantic /Atco artists like Jackie Moore, Bettye Swan, Clyde Brown, Percy Sledge, Irma Thomas, the Persuaders, Diane Sternberg, Vivian Reed and the Duponts. Phil was so prolific, and his style so distinct, that Thom Bell gave Phil him the nickname "PH Factor." When 1976 rolled around, Phil was approached by French producers Jacque Morali and Henri Belolo (Can't Stop Productions) who were looking to make their mark on the American music scene. Their first collaboration resulted in the smash hit "The Best Disco in Town" by newly-formed The Ritchie Family. Utilizing the skills he acquired as a youngster, Phil worked closely with artists on vocal arrangements both in and out of the studio. Perhaps that's why, in 1977, his talents were again requested by Morali. It was for a new group that, at the time, only existed in Morali's mind. Phil was given song titles, and four instrumental tracks recorded by a young Philly band known as Gypsy Lane. Morali attempted to convey his vision to Phil, who wrote the melody and lyrics, sang lead vocals on the demo, and performed the backing vocals, along with three other background singers. Morali and Belolo were so impressed by Phil's performance that they wanted him to be lead singer for their new concept group, Village People, which Phil declined. Instead, he suggested they move one of the background singers to lead vocals. While they took a lunch break, Phil coached the vocalist through " San Francisco," one of the four songs. When Morali and Belolo returned and heard the results, the producers were satisfied. After its release, the first Village People album – which consisted of "San Francisco", "Hollywood", "Fire Island", and "Village People" – hit the top of the U.S. charts and was certified Gold in 90 days. Phil's work with Can't Stop Productions includes production of the Ritrchie family albums Brazil, Arabian Nights, African Queens, Life is Music, American Generation, and Give Me a Break, as well as the Village People Albums Village People, Live and Sleazy, On the Street, and the soundtrack for the 1980 cult favorite film Can't Stop the Music.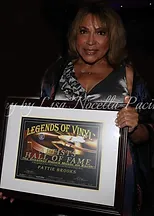 Pattie Brooks is an American singer most frequently associated with the disco era. She was born in Fort Riley, Kansas to a military family. Her first break came in 1968 when she auditioned for the chorus on The Smothers Brothers Comedy Hour". In the next decade she became a sought-after backing singer, appearing on the Bobby Darin Show and touring with, among others Helen Reddy. She sang backing on Donna Summer's "I Remember Yesterday" album. In the mid-1970s Brooks came to the attention of disco producer Simon Soussain and her solo recording career was born. Her first of four albums on the Casablanca label was 1977's Love Shook (the album was credited as Pattie Brooks & The Simon Orchestra), and the whole album peaked at #2 on the US Dance Club Play Chart. Pattie remained with Soussain and in 1978 recorded her biggest club hit, "After Dark". This was selected to be part of the soundtrack to the film Thank God It's Friday and as the soundtrack topped the club play charts, Pattie's contribution was up there with friend and stablemate Donna Summer's "Last Dance" as the most celebrated tracks. "After Dark" was the mainstay of Pattie's second album (now with sole billing) Our Ms Brooks. In 1979 Pattie moved away from Soussain as her third album Party Girl was produced by Bunny Sigler of Instant Funk and Salsoul fame. The result was a far more varied album that encompassed funk, pop and a big ballad as well as pure disco. While the album spawned no huge singles it did include "Got To Go Disco", the title song from a notorious Broadway flop musical. In 1979 Pattie branched out from disco by singing "Close Enough For Love", the title song to the Vanessa Redgrave movie Agatha. By 1980 the disco backlash had taken effect in the USA, and Pattie's fourth and last Casablanca offering Pattie Brooks was very much a pop-soul affair, produced this time by Michael Smith. No hits were forthcoming and Pattie left Casablanca. She returned in 1982 on the Mirage label with a fifth album In My World, produced by Sandy Linzer. The album reflected the popular styles of the time, and produced a moderate club hit in the dance-rock tinged "Doctor Ruth" and a minor R&B hit in the ballad "Every Time I Turn Around". This turned out to be Pattie's last album, although she remained active in terms of one-off singles. In 1983 she was signed by Backstreet Records, releasing the minor club hit "Get It On And Have A Party" and featured prominently on the soundtrack to the film Doctor Detroit, including two duets with its star Dan Aykroyd. In the mid-1980s Pattie released singles on the Easy Street label, including a contribution to the 1985 Emilio Estevez movie That Was Then… This Is Now. In 1988 she surfaced on another label, Waterwheel with the maxi-single "Function At The Junction". At this point Pattie returned to backup singing and advertising jingles. In 2006 the Nu Improved label remixed Pattie's greatest hit "After Dark" and issued a CD single with up to the minute remixes, the single was well received and spent several weeks on the US Hot Dance Club Play chart. In 2011, Brooks followed up this hit with the single "It's All About the Music". She continues to record and tour. Her daughter Yvette Marine is a member of the Mary Jane Girls. WIKIPEDIA BIO Pattie Brooks (sometimes credited as Patti Brooks and Patty Brooks) is an American singer most frequently associated with the disco era. She was born in Fort Riley, Kansas to a military family. Her first break came in 1968 when she auditioned for the chorus on The Smothers Brothers Comedy Hour. In the next decade she became a sought-after backing singer, appearing on the Bobby Darin Show and touring with, among others Helen Reddy. She sang backing vocals on Donna Summer's album I Remember Yesterday. Casablanca Records career[edit] In the mid-1970s Brooks came to the attention of disco producer Simon Soussain, and her solo recording career was born. Her first of four albums on the Casablanca label was 1977's Love Shook[1] (credited as Pattie Brooks & The Simon Orchestra), the album peaked at #2 on the US Dance Chart.[2] Brooks remained with Soussain and in 1978 recorded her biggest club hit, "After Dark". It was selected to be part of the soundtrack to the film Thank God It's Friday, which topped the club play charts (#1 for six weeks).[3] "After Dark" was the mainstay of Brooks's second album, Our Ms. Brooks.[4] The album also included the hit "This Is The House Where Love Died" and reached #22 on the US Dance Charts.[5] In 1979 Brooks moved away from Soussain with her third album, Party Girl,[6] produced by Bunny Sigler of Instant Funk and Salsoul fame.[7] This album included a wider range of sounds – funk, pop, disco and ballads. While the album contained no major hits it did include "Got Tu Go Disco", the title song from the short-lived Broadway musical. The 12″ single peaked at No. 67 on the US Dance Charts.[5] In 1979 Brooks branched out from disco by singing "Close Enough For Love", the title song to the Vanessa Redgrave movie Agatha. By 1980, when a disco backlash had hit the industry in the US, Brooks's fourth and last Casablanca offering, Pattie Brooks,[8] was more of a pop-soul affair, produced this time by Michael Lovesmith. No hits were forthcoming, and Brooks left Casablanca. Post-disco activity[edit] She returned in 1982 on the Mirage label with a fifth album, In My World,[9] produced by Sandy Linzer. The album reflected the popular styles of the time, and produced a moderate club hit with the dance-rock tinged "Dr. Ruth" and a minor R&B hit with the ballad "Every Time I Turn Around". The album was remastered and released as a compact disc on the Funky Town Grooves label in 2009. This turned out to be Brooks's last album, although she remained active in terms of one-off singles. In 1983 she was signed by Backstreet Records, releasing the minor club hit "Get It On And Have A Party". She was featured prominently on the soundtrack to the film Doctor Detroit,[10] including two duets with its star Dan Aykroyd. In 1985 Brooks released "Lifeline Dancing" on the Easy Street label, which was featured in the Emilio Estevez movie That Was Then… This Is Now. In 1987 she surfaced on West Holly Records with "All Talk", and in 1988 on Waterwheel Records with the maxi-single "Function at the Junction". Following these one-off releases, Brooks returned to backup vocalist sessions and the occasional advertising jingle (most notably 1985's "Nature Valley Granola's Dandy Bar"). She has returned to making club appearances, including a spot at L.A.'s "Don't Tell Mama" in November 2013. Recent activity[edit] In 1993, producer Rick Gianatos remade Brooks's greatest hit, "After Dark." It was released on a vinyl 12″ single b/w "Sweet Temptation." In 2006 Gianatos issued a CD single of "After Dark" on his Nu & Improved label with up to the minute remixes. The single was well received and spent several weeks on the US club play chart. A pairing with Gianatos again in 2011 produced the track "It's All About The Music," also released on the Nu & Improved label. This was available on two compact discs, one featuring the U.S remixes and another with the U.K. remixes. There were also download-only remixes, entitled "The Soul Mixes."[11] Once again Brooks was well received and had moderate chart success. In 2013 Gianatos recorded the new dance track "I Like The Way You Move" with Brooks. The track featured backing vocals by Scherrie Payne (former "Supreme") and Joyce Vincent Wilson and Pamela Vincent (of "Tony Orlando & Dawn" fame). This was released as a "Bonus-Exclusive" on the compilation First Ladies of Disco – Rick Gianatos Presents the Music.[12] Also in 2013, Brooks was included in the book The First Ladies Of Disco. On April 19, 2014, the video and CD-single (with ten mixes) of "I Like The Way You Move" were released. The video features a star-studded cast, including Scherrie Payne, Charlo Crossley[13] and Peggi Blu.[14] Brooks' daughter Yvette (Marine) Barlow was a member of the Mary Jane Girls.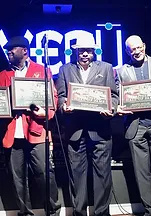 Planet Patrol is an American electro group originating in the 1980s. The members were Arthur Baker, John Robie, and a quintet of vocalists led by Herbert J. Jackson: lead singer Joseph Lites, Rodney Butler, Michael Anthony Jones, and the late Melvin Franklin. The group only produced a single album, the self-titled Planet Patrol in 1983, which peaked at #64 on the Billboard R&B Albums chart.[1] The group's most popular song, "Play at Your Own Risk", was created from tracks that did not make the final version of Afrika Bambaataa's seminal "Planet Rock". Discography Albums • Planet Patrol (1983) – Tommy Boy/Warner Bros. Records (01002) A1. "Cheap Thrills" A2. "Danger Zone" A3. "I Didn't Know I Loved You (Till I Saw You Rock and Roll)" B4. "Play at Your Own Risk" (Remix) B5. "It Wouldn't Have Made Any Difference" B6. "Don't Tell Me" Singles • "Play At Your Own Risk" (Tommy Boy/Warner Bros. Records 00825, 1982) • "Cheap Thrills" (Tommy Boy/Warner Bros. Records 00834, 1983) – UK #64[2] • "I Didn't Know I Loved You (Till I Saw You Rock and Roll)" (Tommy Boy/Warner Bros. Records 00837, 1983) • "Danger Zone" (Tommy Boy/Warner Bros. Records 00846, 1984)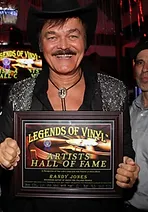 Randy Jones, an actor, author, American Music Award winner and multi-platinum recording artist, is the original Cowboy and a founding member of Village People. In his career spanning five decades before, with and since Village People, he has sold more than 135 million units and garnered in excess of one-half billion views on YouTube. Perhaps best known for his hits with the group, like "Macho Man", "In the Navy", "Go West" and "Y.M.C.A," he has earned 75 Gold and Platinum record certificates, toured worldwide, starred in the camp classic film, "Can't Stop the Music", made the cover of Rolling Stone Magazine and in 2008, was honored with a star on Hollywood's Walk of Fame. Continuing a career as an actor, singer and dancer, Jones has released solo CDs ( "Ticket to the World", 2008 and "Your Disco Needs You!", 2011, "Mister Right", 2017, is available on iTunes, Amazon, Spotify, AppleMusic and all download and streaming platforms. Currently Randy Jones is riding high on the success of his Billboard charting hit (August 2017), HARD TIMES, as the only original member of Village People to ever have a charting single as a Solo Artist. He performs internationally his own solo concert, "Glory Days, Disco Nights" and has appeared onstage in musicals and plays in New York City and elsewhere, including "When Joey Married Bobby", "Joseph and the Amazing Technicolor Dreamcoat", "Mame", "Music Man", "Chicago", "The Madonna Whore: Confessions of a Dirty Mind", "Carousel", "Oklahoma!", "Applause", "Barefoot in the Park", "Hello Dolly!", "Camelot, "42nd Street", and "The Anthem", a new hit musical, and a radical retelling of Ayn Rand's classic novella. Included in the motion pictures in which he can be seen are "Tales of Poe"(2016), "Alexander Jamieson" (in which he portrays the American President), "An Affirmative Act", "BearCity", "The Gentleman", "Three Long Years", "Beyond the Facade", "A Tale About Bootlegging", "College Debts", "Violet Tendencies" and "Can't Stop the Music". 2018 will see the release of "The Rack Pack", an family-oriented action adventure film, with C. Thomas Howell. He appears in various documentaries such as the critically praised "The Fabulous Allan Carr", CNN's "SoundTracks: Songs that Defined History", HBO's "The Strange History of Don't Ask, Don't Tell", the History Channel's "'70's FEVER!", BBC4's "The Joy of Disco", "Roxy: The Last Dance", "When Ocean Meets Sky", "Disco: Spinning the Story", VH-1's RockDoc "NY77: The Coolest Year in Hell", "The Godfather of Disco", "Behind the Music", VH1's "Sex: The Revolution" and others as narrator and interview subject. He is featured in the 2009 season of HBO's hit comedy series, "Flight of the Conchords" directed by Oscar winner Michel Gondry. And for the first time, he creates a new character in the popular video game, POSTAL 3. For 2016, he has joined the cast of the outrageous new comedy series "Child of the 70s" with costars Michael Vaccaro, Ann Walker, Judy Tenuta, Bruce Vilanch, Susan Olsen and Ted Lange. He has been featured on the covers and in the pages of countless magazines and publications around the globe in every language including RollingStone, People, TIME, GQ, Vanity Fair, US, Paris Match, The New York Post and The New York Times. Along with John Wayne, Clint Eastwood and Roy Rogers, Randy Jones was listed as one of the Great Pop Culture Cowboys by Entertainment Weekly in honor of National Cowboy Day July 26. He is featured in SWINDLE Magazine as one of the ICONS of 2008 as well as the 35th Anniversary of PLAYGIRL Magazine. He is the co-author of "Macho Man", a new book published by Greenwood/Prager/ABC/Clio Publishers. His upcoming memoir, "Glory Days, Disco Nights" is due 2019.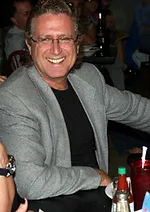 Ray Martínez (born October 9, 1950) is an American dance music icon, who was a musician, songwriter, and singer in the late 1970s and 1980s, and later became a record producer, engineer, and record label owner/executive. He is known within the industry for having helped originate what became known as the "Miami Sound", created out of a prominent independent record label of that era, TK Records. He used his innovative sound to create Paris International Records, his own independently owned label, which released multiple dance hits during the era. Martínez was born in Cuba on October 9 to an American father and a Cuban mother. Although he and his family commuted between the United States and Cuba, Martínez permanently moved to Miami, Florida, at the age of ten. Having studied piano since the age of five, he graduated from Miami Dade Community College, and continued his higher education at Florida Atlantic University, majoring in Music and Business. He also pursued post-graduate courses. At the age of sixteen, Martinez first became involved with music by playing in local bands. In 1973, while playing at The Seven Seas Lounge, a popular Miami night club, he was asked to join the band, Frankie Valli and the Four Seasons. This is where Martínez received his first taste of fame, and started getting involved in the music industry on multiple levels, not just as a performer. In 1975, Martínez returned to Miami and went to work at T.K. Records, where he learned his craft from Henry Stone. Starting out as a studio musician, Martinez stayed after hours, watching and learning. He became a recording engineer, later advancing to chief engineer, eventually producing most of the artists at T.K. He went on to produce hits for several small and large music labels worldwide. At T.K., Martínez experimented with his flair for "Afro-Cuban" percussion, and mixed it with the R & B sound that T.K. was famous for to originate the "Miami Sound". In 1978, he formed the studio group, Amant, which had disco hits with the tracks, "If There Is Love" and "Hazy Shades of Love". Both tracks peaked at number five on the disco chart. As an engineer/producer/artist, he was involved in many Billboard nationally charted records, several gold records worldwide, a Grammy nominee, and several Billboard Awards. In 2006, he was inducted into one of Europe's "Dance Music Halls Of Fame" At T.K., Martínez was influential in introducing the concept of the 12-inch record for promotional purposes. He founded and served as operating president of Paris International, a top independent label. Martínez taught seminars at the University of Miami in music business and production, and established many new promotion and distribution concepts that later became industry standards. After retirement in the early 1990s, Martínez continued serving the music industry as a consultant for several music companies and entertainment attorneys. He also ran a family-owned real estate acquisition/investment company. In 2006, Martínez decided to come out of retirement, and opened Paris Music Group.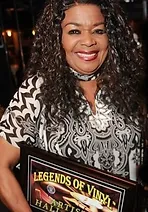 Rochelle Fleming First Choice lead singer has one of the most distinctive and enduring voices of the disco era. The Philadelphia, PA, native's vocals range from breathless urgency, as on the group's first big hit "Armed and Extremely Dangerous" (a Top 20 R&B hit from 1973), to saucy, energetic sensuality, as on their dance classic "Let No Man Put Asunder." Lead singer Rochelle Fleming and Chester, PA, native Annette Guest were part of a vocal quintet when both were students at Overbrook High School in Philadelphia. Rehearsing in Guest's mother's house, the group began making the rounds of talent shows and public events. After contacting WDAS Radio DJ Georgie Woods, they were introduced to Philly soul guitarist/songwriter/producer Norman Harris andDelfonics manager Stan Watson. By the time the group went into the recording studio, the lineup wasFleming, Guest, Wardell Piper, and Mulaney Star. Their first release was a song written by Harris andAllan Felder, the pumping "This Is the House Where Love Died," which was leased to New York's Sceptor Records and issued on their Wand imprint in 1972. The single received airplay in Philly and other markets, but failed to chart nationally. Star left the group and went into private life. In 1973, the group signed to the Philly Groove label which was distributed by Bell Records. Their next single, the Harris-produced "Armed and Extremely Dangerous," was their first big hit, going to number 11 R&B on Billboard's charts in early 1973; it was also a Top 20 U.K. hit. Around this time, Wardell Piperexited the group and in 1979 recorded a self-titled disco LP produced by John Fitch and Reuben Cross(the writers of Evelyn "Champagne" King's "Shame") for Midsong International Records that included "Super Sweet," number 20 R&B, summer 1979, and "Captain Boogie," number 33 R&B, early 1979. She was replaced by Joyce Jones. The Armed and Extremely Dangerous album was released in fall 1973, just as "Smarty Pants," a cautionary tale about unwanted pregnancy, reached number 25 R&B. The album included a cover of theAl Green/Mabon Hodges song "Love and Happiness." The trio's next single, the pumping "Newsy Neighbors," peaked at number 35 R&B in early 1974. On the flip was "This Little Woman." For the bulk of their records, First Choice was backed by the tight rhythm section of guitarist Harris, bassist Ron Baker, and drummer Earl Young, who were part of MFSB, the house band for Gamble & Huff's Philadelphia International Records. The next single, "The Player-Part 1," reflected the popularity of the "blaxploitation" movies of the time (Shaft, Superfly, The Mack) and was their highest charting R&B single, hitting number seven R&B in summer 1974, though the group enjoyed many high-charting hits on Billboard's disco charts. The Player LP was issued in fall 1974. More Philly Groove releases were "Guilty" (number 19 R&B, late 1974) and "Love Freeze" (number 61 R&B, spring 1975) with "A Boy Named Junior" on the flipside. A switch to Warner Bros. Records proved be a disappointing tenure. All of their releases were minor hits: "Gotta Get Away (From You Baby)" (number 64 R&B, spring 1976), "Let Him Go" (number 97 R&B, fall 1976) and the LP So Let Us Entertain You. Around 1977, Joyce Jones left the group and was replaced by Ursula Herring. The following year Norman Harris formed Gold Mind Records, which was distributed by dance label pioneer Salsoul Records, and co-founded Baker-Harris-Young Productions with his bandmates. Salsoul was having hits in the then-burgeoning disco music field with the Salsoul Orchestra ("You're Just the Right Size," "Nice 'N' Nasty," "Getaway") and Double Exposure ("Ten Percent," "My Love Is Free," "Everyman (Has to Carry His Own Weight)"). Already dance-floor favorites because of "Armed and Extremely Dangerous" and "The Player-Part 1," First Choice signed with Gold Mind, and their first release for the label, the ultra-catchy "Doctor Love," went to number 23 R&B in summer 1977. On the flipside was the beautiful ballad "I Love You More Than Before." An album, Delusions, followed in fall 1977. Generally regarded as the trio's best LP, it featured lyrically rich dance tunes as well as luscious ballads, and gave Philadelphia native Fleming her best showcase, displaying one of the most distinctive lead vocalists in soul/dance/pop music. Fleming's vocals are also some of the most sampled, as they can be heard on countless dance records from around the world. "Doctor Love"'s follow-up was a fat, funky cover of Stevie Wonder's "Love Having You Around" (the opening track of his 1972 LP Music of My Mind). It was a huge disco hit and charted number 68 R&B, late 1977. On the flip was "Indian Giver." Several tracks from Delusions received massive club play and airplay on disco-oriented and R&B stations: the snappy "Chances Go Round," the galloping "Gamble on Love," the mesmerizing perfect-at-midnight ballad "Do Me Again," and the classic "Let No Man Put Asunder." Fleming sings the Bruce Gray/Bruce Hawes song with barely-contained abandon, charging the track with a soul-shaking eroticism. Even though "Let No Man Put Asunder" was a huge disco hit and received massive radio airplay as an album track, it wasn't released as a single until 1986. During the mid-'80s, the disco/Philly soul-influenced house music genre emerged, bringing new attention to disco groups like First Choice. Their "Love Thang" and "Let No Man Put Asunder" began to surface in club DJs' dance-floor mixes, and were met with loud enthusiasm from the crowd. Possibly bolstered by countless bootlegs, Salsoul issued a 12" single remix of "Let No Man Put Asunder" by DJ Frankie Knuckles, who helped popularize the record by including it in his turntable mixes during his stints at Chicago house music/dance club The Warehouse and on his lunchtime "hot mixes" on local radio station WBMX-FM. On the flipside was a remix by New York DJ and future Madonna producer Shep Pettibone. Delusions was issued on CD by U.K. label Charly in December 1994. Their next Gold Mind LP, Hold Your Houses, was released March 1979, with the title track becoming a disco classic and peaking at number 73 R&B, early 1979, and the follow-up, "Double Cross," charting number 60 R&B, spring 1979. One album track, the chunk-funky "Love Thang," received heavy club and radio play. That same year, Debbie Martin replaced Ursula Herring. In 1980, their final Salsoul LPBreakaway was released. After legal wrangling with Salsoul (including the rights to their name, a common record contract stipulation), the group left the label and broke up the following year. Flemingtook a two-year break from the record business. Around 1983, Salsoul ceased operations to focus on the emerging home video market by starting their First Choice Video division. In 1987, Fleming reformed a version of First Choice with her cousin Laconya Fleming and Lawrence Cottel, who recorded a single for Prelude Records, "Love Itch." Salsoul/Double J Records issued "Double Cross-'93 remixes," a 12″ single that included the original mix and six remixes in 1993; that same year, "Let No Man Put Asunder" was similarly issued. In the '90s, Rochelle Fleming continued to record songs in the U.S. and Europe, including "Danger!" and "Suffer the Consequences" for Cutting Records.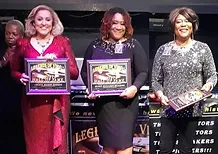 THE RITCHIE FAMILY – CASSANDRA WOOTEN, CHERYL MASON-DORMAN, RENÉE GUILLORY-WEARING It's time, at last, to break the ice with The Ritchie Family. This trio of distinguished vocalists was an innovator of club music at the height of the disco era, and they remain so today, with a new look, a fresh sound, and a hip, irresistible attitude. It's true—the Ritchie Family is steeped in disco history. The Ritchie Family concept itself started off as a studio ensemble that net its producers a Grammy nomination for the hit dance track "Brazil" in 1975. In the mid-'70s, Cassandra Wooten, Cheryl Mason-Dorman (formerly Mason-Jacks) and Gwendolyn Wesley (formerly Oliver) became the voices and faces of the group. Cassandra and Gwendolyn had been performing out of Philadelphia in a group called Honey and the Bees, and when that group ended, they partnered with Cheryl, who they met at a performing arts school. They were the perfect vocal trio to represent and deliver the "Philly Sound" (a warm and uplifting hybrid of soul and disco) sought by Jacques Morali, Henri Belolo and Richie Rome, the gentlemen who had produced, arranged and/or fashioned "Brazil". Brilliantly teaming with Rome, Morali and Belolo (the latter two gentlemen the creators of Village People), the ladies helped ignite one of the biggest and most explosive disco hits of 1976 — the appropriately titled "The Best Disco In Town". The track (lifted from their widely lauded LP Arabian Nights and a medley of some of the most popular disco songs of that period) was a Top 20 US hit on the Billboard pop singles chart. It also reached the number one spot on Billboard's dance chart, packing dance floors throughout the last weeks of summer and achieving worldwide sales in excess of reportedly two million copies. "As much as we enjoyed all the little things that had come before, this was finally the moment where we thought we'd hit the jackpot," says Gwendolyn in James Arena's book, First Ladies of Disco (McFarland Publishing). Their next album, the effervescent, disco-infused Life Is Music, solidified their appeal and influence on the club scene. African Queens, the ladies' third set for the legendary Miami-based Marlin/T.K. Records label, brought the trio back to the top of Billboard's dance chart with "Summer Dance" and "Quiet Village". The excitement of world touring, regular television appearances on Soul Train, Disco '77, American Bandstand, and other programs, and their lofty ranking in the clubs, were among the vivid, memorable highlights of this time—and they still resonate strongly for the ladies. The Ritchie Family's unique, inviting harmonies and irresistible beats became one of the most memorable signature grooves of the disco era. "The music we did with Jacques," says Cassandra, "[definitely] had longevity and impact." By the end of the '70s, tastes were changing, and The Ritchie Family's producers sought to move the group in a new direction. The time had come for Cheryl, Cassandra and Gwendolyn to part from The Ritchie Family, but they continued to make an impact upon pop music. For a time, Cassandra and Cheryl advanced their music careers by providing background vocals on John Lennon and Yoko Ono's immortal 1980 album, Double Fantasy. Scheduled to go on tour with Lennon, the ladies were devastated, along with the rest of the world, to hear the news that Lennon had been killed. They then put their music careers on hold for a number of years, pursuing instead other personal interests and family life. However, after years of hearing and seeing others perform their hits, Cassandra and Cheryl eventually decided it was time to regroup. With the introduction of singer, songwriter and choreographer, Renée Guillory-Wearing, who took the place of Gwendolyn Wesley, The Ritchie Family was ready to reinvent their sound and bring their energy to the world of contemporary pop and dance music. In 2016, the trio released the single "Ice", a heart-stopping musical journey that shows their still commanding vocal presence in a most unique, decidedly hip and deliciously unexpected way. Produced by legendary vocalist Martha Wash's Purple Rose label (the same team that recently brought the group First Ladies of Disco back to the Top 10 of Billboard's dance chart), "Ice" by The Ritchie Family promises to be one of the most talked about comebacks of the modern era. Zach Adam, who composed First Ladies of Disco's hit "Show Some Love", has written the track working with executive producer and A&R front man, James Washington. "Ice" is an exciting and expressive song, filled with unexpected turns and irresistible positivity, much like the new Ritchie Family group itself. The ladies have managed to beautifully straddle that fine line where the fun and festiveness of dance music history's most celebrated period meets the drive and powerful edginess of the twenty-first century.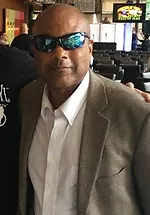 Ruben Faison lead vocalist of The Strickers, played guitar with Darryl Gibbs in the group Made In USA.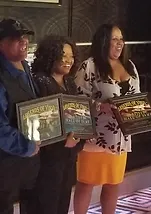 The Sweethearts of Sigma: Carla L. Benson, Evette Benton and Barbara Ingram THE SWEETHEARTS OF SIGMA aka THE SWEETIES, Tommy's Girls, The Philadelphia Angels, The Girls, Alpha Angels. Carla Benson, Evette Benton and Barbara Ingram were all born and raised in Camden, New Jersey and have been together for as long as they can remember. Carla Benson and the late Barbara Ingram are first cousins and Evette Benton and Carla are best friends since early childhood. They were invited to audition for the world famous song writer, producer and arranger Thom Bell while still in their teens and immediately became an integral part of the Sound of Philadelphia. In the Music World where background singers' careers last approximately five years, two cousins and a best friend, managed to maintain a successful career over 20 years. They were nicknamed several times. First known as " Tommy's Girls,"-references to Thom Bell who, after discovering them, subsequently took them under his wings then, "The Sweethearts of Sigma, and " The Philadelphia Angels,"-references to Sigma Sound Studios, the studio playground for producers Kenny Gamble, Leon Huff and Thom Bell, and to Philadelphia International Records, masters of Philly soul and many other producers. They were also frequently referred to as simply "The Girls" and "Alpha Angels" references to Alpha Studio also in Philadelphia. Later in 1984, the Sweethearts were on tour with Patti LaBelle when Ms. LaBelle and her Musical Director, Budd Ellison soon took to calling them, "The Sweeties," and have been quoted saying, "They're the best in the business. Working with them was just like playing a finely tuned instrument." The name stuck and since that time, Barbara, Carla and Evette have been known as "The Sweeties." The sing along riffs the public associates with a hit are often performed not by the star, but the background singers: that's Carla Benson, Evette Benton and Barbara Ingram whom people hum along with on Billy Paul's "Me and Mrs. Jones", McFadden & Whitehead's "Ain't No Stoppin' Us Now", Patti LaBelle's "New Attitude", If Only You Knew" & "On My Own" and cuts by Teddy Pendergrass, the O'Jays, Lou Rawls, Salsoul Orchestra, MFSB, Jerry Butler, Archie Bell & the Drells, the Stylistics, the Spinners, Harold Melvin & the Bluenotes, Elton John, Dionne Warwick, France Joli, Charo, Englebert Humperdink, Grace Jones, Johnny Mathis, Deniece Williams, Dick Jenson, Evelyn "Champagne" King, -plus many, many more. (Jan Hoffman, the Village Voice) The Sweethearts of Sigma, as they were originally known, soon rose to the top of their field causing Ms. Magazine to list them among the Record Industries, "TOP 40 MUSIC MOGULS," and TODAY magazine, (the Philadelphia Inquirer) included them in their timely and informative article entitled- "The THINKING PERSON'S WOMAN." In 1972, the late Barbara Ingram, after returning from a tour as a Raylette for Ray Charles, learned some exciting news from her sister "Frankie". Frankie had a friend who was married to an up and coming composer and producer named Thom Bell. She learned that this Thom Bell, along with two of his friends, Leon Huff and Kenny Gamble, were in the process of forming a new record company. Ms. Ingram and Thom Bell's co-writer, Linda Creed sang a few background vocals for Bell and Creed's first project for a group called The Stylistics. It was then that Thom Bell told her if she knew of 2 other ladies who could really sing, that they may be able to make some money by doing studio work singing for this new company which was to be named Philadelphia International Records. Barbara called her cousin, Carla, whom she'd heard singing an aria in high school a few months earlier and told her about the new company. She asked her if she knew anyone else who could sing, that might want to do this with them. By then, Carla was enrolled in her first semester at Glassboro State College, now Rowan University, studying, Voice. Carla's roommate was her very best childhood friend, Evette Benton, who was a fabulous alto and was majoring in Special Education. Carla and Evette had sung together all through high school, under the direction of Dr. James E. Mumford. They also were members of a well known local gospel group called, "The Arneld Dupree Singers", under the direction of Arneld "Chucky" Dupree. So, when Barbara asked her if she knew of anyone else, Carla replied, "yeah, she's sitting right here!" The three ladies met and discussed the exciting proposition. After some initial hesitation by Evette, Barbara set up the audition and off they went to the offices above the old Shubert Theater, now The Merriam Theater, on Broad Street in Philadelphia. In all the excitement, they never prepared a song to sing for the audition! According to Evette, "As we drove over the bridge to Philadelphia we realized we'd never sung together, and had not prepared a song for an audition!" Scrambling for a song they all knew that they could do together, they remembered a song called "MacArthur's Park", a popular song at that time, and came up with the idea to sing the bridge of that song-"There will never be another song for me, for I will sing it; There will be another dream for me, someone will bring it." So they practiced it in three part harmony, 15 minutes away before arriving at the audition. They were greeted by Thom Bell and he led the girls to his office and everyone spent the better part of an hour chatting and getting to know one another. Finally, Thom asked them to sing for him individually. Evette sang "I Got Love"- from the Broadway Musical "Purlie" and Barbara sang "A House Is Not A Home". Thom looked at Carla, for her to sing a song, she nervously replied, "I don't sing much R & B, but pull out an aria and I'll work it for you!" Bell laughingly suggested they sing something together. They cleared their throats, Barbara established the melody, Carla, jumped on the high harmony and Evette held down the bottom. As they sang that bridge to "MacArthur's Park" in that small office that fateful day, something magical happened. What the girls came to call "The God-Sent Blend" was born. Thom Bell left his office at least 10 times and came back with every producer in the building, instructing the girls each time to "sing that again!" After about 45 minutes of singing those same 8 bars over and over, Mr. Leon Huff returned and asked them if they wanted to do a session. They were ecstatic and said, "yeah, when?" Huff said tomorrow night at midnight! "MIDNIGHT?" they screeched! Huff stated, "If you want to be in the music business, you gotta get used to the hours". And that's how it began. Their first session was for "Joe Simon" and it was a song called "Pool of Bad Luck", which was an irony because it was anything but bad luck for these three Camden Natives. They went on to become the official in-house background vocalists for Philadelphia International Records for almost 10 years! Their smooth blend was much sought after by Producers who flew in from all over the world to work with these ladies. Their speed for learning parts, their ability to read music when required, their ability to arrange background vocals, their professionalism and comedic antics in the studio became legendary. In 1983, Patti Labelle was looking for some new background vocalists to tour the world with her. Barbara's brothers had been the band for Ms. LaBelle and Barbara's brother Johnny Ingram knew the girls could get the gig; if they wanted it. So, he told Barbara, Barbara called Evette and Carla and they, again decided to go for it. Years before The Sweethearts had done background vocals for Damon Harris', who was a former member of Temptations, new album. Budd Ellison, Ms. Labelle's Musical Director and Patti LaBelle co-produced a couple of songs for that project and they hired, "The Girls," to do the background vocals. They loved the Sweethearts sound, and when the time came that Miss Patti needed new background personnel, they immediately thought of "The Girls" but did not know how to get in touch with them. Johnny stepped in and saved the day. After the audition, LaBelle signed the trio for her "Over the Rainbow Tour, five Broadway runs, two Television Specials and three album recordings to name a few. Their pairing led to an unparallel- 5 year run in Ms. Labelle's illustrious career in which "The Sweeties" contribution was significant. Their voices have been heard on television commercials and radio jingles including "Philadelphia Get to Know Us,(also appeared in the commercial)" "Eastern Airlines", Polaroid & Kodak films (Zip camera & Times of Your Life), Pepsi and many more. Motion Picture Soundtracks includes "Beverly Hills Cops", "Gordon's War", "Outrageous Fortune", "Fish That Saved Pittsburg", "Nocturner's Dracula." They also appeared in two videos with Patti Labelle's "Over the Rainbow Tour", and "Stir it Up." After 5 years on the road, Carla felt it was time to call it quits to be at home with her son. Barbara was experiencing serious health issues and needed lots of bed rest, so the timing was perfect to switch gears. Evette worked her way up to the Director of Camden County OEO Head Start in South Jersey and Carla continued in the business on a more local level. Sadly Barbara passed away on October 20, 1994 leaving a gaping hole in the hearts of her beloved Sweeties as well as the Music Industry as a whole. BIOGRAPHY CARLA L. BENSON: It has been reported that Camden City native, Vocalist Carla Benson holds the fabulous distinction of having appeared on more hit records with more name artists than any other vocalist in the history of the Record Business. With the decline of disco, The Sweeties were without work and decided to break up the group. However, feeling the need to continue performing, rather than return to college, Carla Benson auditioned for and won roles in several off Broadway productions of Ain't Misbehavin. Additionally, she was approached to produce the annual fundraising event for The Dr. Charles Henderson Auxiliary, the only African American auxiliary of The Cooper University Hospital. She wrote, directed an ensemble cast, produced and performed in her creation she named "Rhapsody in Black". That year, the auxiliary exceeded their own expectations and was able to donate the largest contribution to the hospital in their history. That record still stands today. Tony Award Winning Director, Joseph Walker was hired to produce a series of musicals for Rutgers University. It was under his direction that Carla starred in productions of "Dreamgirls", "The Amen Corner", "Buddy Bolden" and "Raisin". Mr. Walker often remarked that he felt Carla was his own personal musical theater discovery and, before his untimely death, he was writing another musical especially for her which he hoped to have produced on Broadway. Mr. Walker's Musical Director, Tony Booker, was instrumental in Miss Benson being signed to a five year contract at The Kennedy Center for the Performing Arts in Washington DC where she was featured in their annual production of "The Black Nativity". Carla continued recording and was called upon for her expert vocals frequently by world renowned producer Billy Terrell. Under his direction, the two became great friends and worked on many of his projects together, most recently for jazz guitarist Larry Carlton (2010). She was the featured lead for Michael Pedicin's album entitled "Because of Love" where her vocals earned her the title song for the album. Additionally, Carla has recorded vocals for Jim"Reds" Gallagher, engineer extraordinaire, on many of his album releases. In 1996, she graduated at the top of her class from The Technical Institute of New Jersey, Pennsauken Campus as a Certified Paralegal. She immediately began working part time as an Executive Legal Secretary in Arbitration in the chambers of The Honorable Judge Vogelson at The Hall of Justice in Camden. She laughingly refers to this time as proving to her that she "is a musician". Wanting to remain close to home, but still needing to sing, Miss Benson worked for years with the Franklin Alison Orchestra out of Princeton, NJ In 1999, she graduated with her Bachelor of Arts Degree in Vocal Music. Miss Benson worked as a Permanent Substitute at Camden High School. In 2000, Carla was approached to participate in a special project that would highlight the studio musicians of Motown. Because she was a studio musician at Philadelphia international Records, this project held a particular appeal for her. The project called "Standing in the Shadows of Motown" turned into an award winning documentary, now available on DVD, and went on to win three Grammy Awards. In April 2005, Miss Benson received full Certification as a Teacher of Music. She is currently a High School Teacher of Music and gives private voice lessons in between gigs. BIOGRAPHY EVETTE L. BENTON: Evette Leontine Benton formed a vocal trio with the late Barbara Ingram and Carla Benson in the early 1970's. The trio sang backing vocals on numerous Philadelphia-based recordings during the 1970's and early 1990's. Born and raised in Camden, New Jersey. She attended the Camden Public School system, a graduate from Camden High School. She earned a Bachelor of Arts degree in Special Education/certification in Teacher of the Handicapped, from Glassboro State College, now known as Rowan University. Music has been a major influence in her life. As a child at New Mickle Baptist Church, she started singing in the Sunshine Choir at the age of four and has been singing ever since. Her involvements during the years, until graduation from college, include membership as a singer in the All City Choir and Band where she played a saxophone and was in numerous concert and gospel choirs throughout the city. She was a directress and a singer of the nationally known Arneld Dupree Singers and the Glassboro State College Gospel Choir. She appeared in various shows and plays during those years. Her professional musical career began where she and Carla performed with their High School Concert Choir which recorded a live Christmas Album at Camden High School. While in college she teamed up with Carla Benson and Barbara Ingram, then known as the "Sweethearts" of Sigma(Sigma Sound Recording Studio in Philadelphia). They were discovered by the world famous producer Thom Bell and immediately became an integral part of the "Sound of Philadelphia," working closely with Kenny Gamble, Leon Huff and Thom Bell, as recording background vocalists. Their voices were featured on albums for Teddy Pendergrass, Spinners, Dionne Warwick, Lou Rawls, Billy Paul, Patti LaBelle, Stylistics, Englebert Humperdink, New York City, Major Harris, MacFadden & Whitehead, Johnny Mathis, Elton John, MFSB, OJays, Salsoul Orchestra, the original "Ritchie Family,"and many, many more. Beginning in 1980, when Ms. Benton was not singing or recording, she was a Special Education teacher at Camden County OEO Inc. Head Start program, in which she enjoyed as a second career, working with handicapped children. In 1984, she was granted a leave of absence. While touring she wrote Individual Educational Plans for handicapped children enrolled at Head Start while traveling on the road and volunteered her services to the program when she was home. "The Sweethearts" are best known for their voices on "Ain't No Stopping Us Now," by MacFadden & Whitehead and the Salsoul Orchestra's Christmas Album. Their singing careers quickly rose to the top of their field causing Ms. Magazine to feature them among the record industries "Top 40 Music Moguls", the Philadelphia Inquire Today Magazine as "The Thinking Person's Woman", the Billboard Magazine featured them in an article titled "Behind the Scenes", and the Village Voice Weekly Newspaper(New York),-"Labelle's Sweeties, Backing Up is Hard to Do." The "Sweeties," a name given to them by Patti Labelle, has appeared on television, videos and cable on KYW-TV-"People are Talking," "NBC- Patti LaBelle's TV Special", "Sisters In the Name of Love,", "Sesame Street", "Soul Train", Johnny Carson Show, Arsenio Hall Show, Mike Douglas Show, "Live Aid,"" Lou Rawls Parade of Stars UNCF, commercials- Burger King, Chrysler Cars, Ford Cars, Pepsi, "Philadelphia Get to Know Us," " I Love New York," and many more. The Sweeties also performed at a "Fourth of July Evening Concert" at the Camden City Waterfront. Although the "Sweeties" toured with various groups, they eventually toured exclusively with Patti LaBelle. Evette's was a featured soloist on "Games People Play," by the Spinners, "Picnic in the Park" by MFSB, and an album by an anonymous group – "Metropolis."a commercial for Seafood Shanty, Chyrsler Plymouth Cars "Chyrsler Plymouth Man." On many occasions she spoke to children in various school systems who had an interest in a musical career. Her advice to them is to make sure they get an education, finish school and obtain a college degree or master a skill in which they can fall back on despite the difficulties of the ups and downs of the music business, including the fact that there are 1,000 new musicians and singers entering the business daily. Although you can make money behind the scenes, very few are fortunate enough to make it to the top and become a star. Therefore, Always have a plan B when it comes to making a living. Numerous doors of opportunity were opened to Ms. Benton by citizens of Camden, which allowed her to pursue two careers. This generosity, left a desire in her too never forgot her roots and make sure that she gives something back to her community. She decided that she could accomplish more by returning to work in the community she grew up in and could really make more of an impact in influencing children's lives through teaching as opposed to singing. She eventually became the Director of the Camden County Head Start program that served 1,183 children and was the second largest preschool program in South Jersey. She is currently a Grants Compliance Officer. BIOGRAPHY BARBARA J. INGRAM: Barbara Jane Ingram (born February 9, 1947-October 20, 1994) was an Grammy Award-nominated American musician. Active throughout the early 1970s until the mid-late 1980s, Ingram enjoyed TREMENDOUS success a backup singer for almost two decades with Carla Benson, her cousin and Evette Benton, her friend. Ingram was born raised in Camden, New Jersey, she started to sing at the age of 12, and mostly performed in local talent shows. She would later graduate from Woodrow Wilson High School High school. Late in her teens, she auditioned for Mr. Ray Charles and enjoyed a brief career as a "Raylette". Ingram returned home and eventually formed a vocal trio with her cousin Carla Benson and friend Evette Benton, alternating with group names such as: Tommy's Girls,The Sweethearts of Sigma, The Philadelphia Angels, The Sweeties or The Sweethearts. Benton, Benson and Ingram can be heard on many Contemporary R&B and Disco albums. In 1971, she sang, along with song writers Linda Creed and Thom Bell, the background vocals for R&B vocal group, The Stylistics eponymous album. It was immediately after that that Thom Bell suggested to her if she could find two other women that could sing, they could possibly make some money singing background. In mid 1972, the trio worked on Barbara Mason's "Bed and Board" album and it was that song that was the first song they heard themselves singing on on the radio In the middle quarter of 1973, and onto early 1974, she, Carla and Evette appeared on Hawaiian based soul singer Dick Jensen's debut album. They appear on many albums and singles including self-contained sextet R&B-Soul vocal band Ecstasy, Passion & Pain's self-titled debut album. Through the decade of the 1970s, Ingram and her cousin Carla Benson and friend Evette Benton comprised the in-house backup group for Philadelphia International Records, Thom Bell, as well acts that came through to record in the closely related studio Sigma Sound that was a hit factory as much as Motown's Studio A. The group was dubbed "The Sweeties" by Patti Labelle, when they had begun to tour exclusively for her. They were as integral to the Philly sound as The Andantes were to Motown, and just as in demand in their day. In 1976 Ingram sang lead vocals on the album The Funk Is In Our Music for the Ingram Kingdom, a family group that included her five brothers James [Jimmy], Norman [Butch], William [Billy], Robert [Timmy] and John [Johnny]. Switching their name to 'Ingram' in 1977, Barbara continued to contribute background and lead vocals to the groups next three albums released 1977-1984, That's All!, Would You Like To Fly and Night Stalkers. Ingram is pictured on the album jackets of their first and fourth albums. Ingram continued to sing live concert shows from 1980 until 1986, then from 1988 until 1992. On October 20, 1994, Barbara Ingram died unexpectedly at the age of 47, in Camden, New Jersey. The funeral was held in the church her father, the Reverend Henry Ingram, had founded years earlier, Bethany Baptist Church, now located in Voorhees, NJ. R.I.P. : Miss Barbara Jane Ingram. THANK YOU Hans R. de Vries, for all your dedication and hard work in assisting us with this Tribute, Evette & Carla!.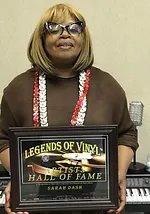 Sarah Dash (born August 18, 1945) is a singer and actress. Her first notable appearance on the music scene was as a member of Patti LaBelle & the Bluebelles. Dash has had a full career, moving from singer, to songwriter, session musician, and a member for famous bands that include LaBelle, The Rolling Stones, and Keith Richards.
Early career Born in Trenton, New Jersey, she moved to Philadelphia in the mid-1960s where she got reacquainted with fellow adopted Philadelphian Nona Hendryx and Philadelphia natives Patricia "Patsy" Holte (AKA Patti LaBelle) and Sundray Tucker. In 1961, following the break-up of a rival girl group, Hendryx and Dash joined Holte and Tucker in "The Ordettes". In 1961, Tucker was replaced by Philadelphia-born Cindy Birdsong and the quartet became The Bluebelles in 1962. The group changed their name again to Patti LaBelle and the Bluebelles after Holte was advised to adapt the stage name of Patti Labelle. Among the Bluebelles hits including the doo-wop classic, "I Sold My Heart to the Junkman" and doo-wop-esque R&B ballads "You'll Never Walk Alone" and "Danny Boy", the top forty classic, "Down the Aisle", the soul standard "All or Nothing" and their now-legendary rendition of "Over the Rainbow", which LaBelle later transformed into a tour-de-force in her 1981 solo cover. Dash sings with a sharp soprano.
In 1967, Birdsong left the group to join The Supremes and four years later, The Bluebelles changed their name to Labelle and began recording material that set them apart from other girl groups including songs of political, social and sexual matters transforming them into a "hard-rocking, sexually and politically-outspoken group". Much like The Supremes' Mary Wilson, Dash was often the "middle" of two of the group's extremes, Nona Hendryx and Patti LaBelle, who often had differed in the group's change of direction before LaBelle eventually agreed to "go along with it". After a tour of England where they changed managers hiring Vicki Wickham, in 1971, the group ditched their bouffant wigs and dresses for Afros and jeans releasing transitional records such as Labelle (which included the Hendryx-penned sexual "Morning Much Better") and Moon Shadow (which featured the group's gospel-fueled renditions of the Pete Townshend penned, "Won't Get Fooled Again", and Cat Stevens' "Moonshadow").
During this period, the group got notice by the mainstream after opening for blue-eyed soul singer-songwriter Laura Nyro and British rock group The Who during their tours, leading up to the 1973 release of Pressure Cookin', which featured more songwriting from Hendryx and a more unified group effort in which Dash sung co-lead on including the group's memorable ballad, "Can I Speak to You Before You Go to Hollywood?", where Dash sings most of the song with Hendryx singing in the beginning and LaBelle bringing up the rear near the end of the song. Dash was a major vocal force for the group. Dash's strong vocals in the group provided for balance and stability when LaBelle and Hendryx occasionally went off on vocal tangents or were pulling audience members up onto the stage to dance. Dash also functioned as songwriter for several songs. It also marked a political consciousness in the choice of cover songs and lyrics chosen on original compositions. One song, for example, was a medley of psychedelic styled "Something in the Air", a mixture of a Townshend inspired album of songs written by a roadie, John "Speedy" Keen, who had written a track on his band's album, The Who Sell Out, and "The Revolution Will Not Be Televised" by African-American activist, Gil Scott-Heron.
Despite the group's cult raves of their early material, their critical success didn't translate to commercial acclaim until the releases of 1974's Nightbirds (which featured the group's biggest smash single of their careers, "Lady Marmalade") and 1975's Phoenix. Following the release of 1976's Chameleon and a 1977 tour, the group agreed to split after the trio failed to come to terms with material (the group were working on an album titled Shaman when they split) and had finally "rocked and rolled themselves out".
Solo career In 1978, Dash released her self-titled debut album, which included the top-ten disco hit, "Sinner Man". She also performed vocals on several ballads, notably "You," and "We're Lovers After All," and "I Can't Believe Someone Like You Could Really Love Me," (with a full gospel choir backing); she also had another minor disco hit with "(Come and Take) This Candy from Your Baby". Dash enjoyed much success and television and public appearances with "Sinner Man." At this time, she was asked to compose and sing "For The Love of You" (the theme song for the 1980s PBS show Watch Your Mouth) and "Bringing It All Home." She also guest-starred on an episode of Watch Your Mouth, playing a fictional character, a super diva with an attitude, "Tessie Bright". However, on the Kirshner albums, and especially Ooh La La, Sarah Dash, (1980) she was given substandard material to work with, although she wrote "I Feel Good Being Me" for this album. It featured one disco track, "Ooh La La, Too Soon," which was used in a Sassoon jeans commercial, and Phyllis Hyman provided backing vocals to the album. After releasing one more album Close Enough, for Kirshner, which features ballads such as "Somebody's Angel" and "God Bless You," and the rocker, "Paradise," Dash left Kirshner for other opportunities. In 1983, Dash released two dance singles for Megatone Records in San Francisco, both produced by Patrick Cowley. The first, "Low Down Dirty Rhythm" was basically ignored, but the second single "Lucky Tonight" (featuring background vocals by Sylvester), was much more successful, even rising to the #5 spot on Billboard's Dance Chart, and was even a Billboard "Pick of the Week."
Dash's next endeavor was the recording she made on the Rap record, Satisfaction, for High Fidelity Three in 1985. Also during this time, Dash did session work for The O'Jays, Nile Rodgers of Chic (duetting on a ballad with Rodgers, "My Love Song for You" from, The Adventures in the Land of the Good Groove), The Marshall Tucker Band, and David Johansen.
In the later 1980s, she teamed up with musician Dr. York for the duet "It's Too Late" (for which York took out advertisement space on the cover of Billboard magazine, to little success).
Then in 1988 she was signed to Manhattan Records, (via EMI) and released the album entitled You're All I Need. This set included a title track duet with Patti Labelle; a further duet "Don't Make Me Wait" with Ray, Goodman & Brown; and "To Tell You The Truth". It was met with only moderate success, and Dash has not recorded an album since. Subsequently, Dash released another unnoticed dance single in 1990, "When You Talk to Me/ Manhandled," with Disc jockey Jellybean Benitez.
A dance music single with gospel lyrics called "Hold On (He'll Be Right There)," produced by Jason King and Gavin Bradley, was released in 2012. Reunited with the Rolling Stones
In 1988, Keith Richards invited Dash to accompany him on tour: her association with him led to another world tour, a tour with Richards' X-pensive Winos, appearances on two of his albums, and on The Rolling Stones' Steel Wheelsalbum in 1989. With Richards, she guested on Live at the Hollywood Palladium in 1988, and Main Offender, in 1992. In the early 1990s, Sarah developed her own one-woman show, "Dash of Diva," performing at different club venues, as well as doing a more jazz-flavored set that resulted in various appearances. In 1995, she reunited with Patti Labelle and Nona Hendryx to record the track "Turn It Out" for the movie soundtrack, "To Woo Fong: Thanks For Everything" garnering a No. 1 dance music hit in the process. Also in 1988, Dash was asked to add her backing vocals to the Rolling Stones' Steel Wheels album, which eventually led to a tour with her old friend Keith Richards. They became close when Dash was still performing with Patti Labelle and The Blue Bells, who opened for Stones in the early 1960s. She recorded the duet "Make No Mistake" with him, and she took the lead vocal on "Time Is on My Side", showcasing her powerful delivery and vocal range, which, Keith has said in his autobiography, is 'the best version of that song he's ever heard'. She also recorded as lead vocalist for "Rock Awhile". For his next album, Dash wrote and sang another track, "Body Talk". Another highlight during her tour with Richards was her singing the female vocal on "Gimme Shelter." Dash starts the song with her silvery "Oohs' and then cuts loose on her solo in the middle of the song. Another contribution is only available on the Keith Richards song "Eileen", a CD single from his album Main Offender on the Virgin Records label. In 1992, Dash added her background vocals on the collaboration between Bo Diddley and Ronnie Wood's Live at the Ritz album.
Later career and Labelle reunion Lately, Dash has made a few guest appearances on albums, including Temptation and Persuasions' cut "Greener." From time to time, she also does jazz/blues shows in small clubs on the east coast.
Sarah took a break to work on her autobiography, Dash of Diva. She decided with her friend and confidante Pam Johnson scripted excerpts and wrote a musical with the same title debut at The Cross Roads Theater in New Brunswick.
Charity work Dash received a citation from the deputy Mayor of New York City, Ruth Messinger, for her work and efforts in the underprivileged New York City community, where she raised funds for homeless single women with children. With her generous time, Dash collected donations and funds she acquired for these mothers and their children which included clothing, toys, books, after-school activities, excursions to amusement parks, theater in the parks, and food.
Reunited Labelle with a cause The biggest news for Dash and her fans lately is that Labelle, having reunited for television a few times over the years and sporadic recordings, recorded in January 2006, a tribute to civil rights leader Rosa Parks tentatively titled, "Dear Rosa." In 2008, the long-awaited new album from Labelle founders; Patti Labelle, Nona Hendryx & Sarah Dash, Back to Now, was released to rave reviews. Dash sings Lead vocals in the group's political song, "System", which featured LaBelle and Hendryx singing side by side to Dash in autotone, resurrecting songs that didn't make the final cut from earlier recordings, including Cole Porter's composition, "Miss Otis Regrets" amongst other songs. Dash's voice had taken a while to return after an injury on the New York City Subway and hospitalization, but she recovered her voice by the time of the recording. Producers on the project included rock superstar Lenny Kravitz, hip hop icon Wyclef Jean, plus legendary classic Philadelphia soul writer/producers Kenny Gamble & Leon Huff.
Dash headlined for a month in the San Francisco Cirque du Soleil influenced Teatro Zinzanni and performed at the 2007 Lesbian, Bisexual, Gay, Transgender parade. She was also busy at work on a gospel album at the time.
Dash was honored by her hometown of Trenton, New Jersey, by being the grand marshal in the annual Thanksgiving Day Parade. The parade was held on Saturday November 22, 2008. The honor was presented to Dash during a time when her hometown of Trenton is at a point where morale is at an all-time low and violent crimes such as murder have reached an all-time high. The hope is that such honors will spark encouragement in the city and show that people from Trenton can reach a measure of success with hard work.
It was announced in 2012 that Dash plans to release a full-length gospel album. She released a ballad from the album called "I'm Still Here" in late 2011, and a dance music single "Hold On (He'll Be Right There)," in May 2012.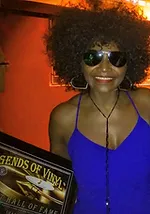 Shannon The Grammy™ nominated, International recording artist known for her strong, exceptionally beautiful & soulful voice is an American singer/songwriter and is considered the "Queen of Dance and Freestyle." She and her music are founding forces of the "Freestyle" music genre sound. Shannon is best known for her multi-million selling #1 R&B & Dance Billboard™ Hit "Let The Music Play", which is rated by Billboard™ Magazine in the Top 25 Best Dance Songs of All Time. Shannon has sold over 10 million albums World Wide. Shannon's albums Let the Music Play, released February 1984, followed by Do You Wanna Get Away (1985) and Love Goes All the Way (1986) spawned classic hits that are sustained by every demographic, Latin, Dance, FM Adult Contemporary, R&B and Pop Format radio beginning in the mid/late 1980's and continuing through today. Shannon promoted hits spawned from these records with special guest appearances on The David Letterman Show, Good Morning America, UK Top of The Pops, VH1, and many others. Nearing the 2000's, Shannon co-wrote and sang on multi-tracks produced by Todd Terry, Tony Moran, Italy's Siamo Donne, Germany's Sash! & Les Rythmes Digitales. The Shannon single "Move Mania" (Sash!) became a massive European Dance hit. Shannon returned to music with her fourth studio album, The Best is Yet to Come, released in 2000. Music industry heavyweight Chris Barbosa served as a producer on the 4th album, along with Andy "Panda" Tripoli and Tony Moran. Shannon is credited with writing 50% of the album's material. This venture thrust Shannon back onto the dance scene and charted Shannon's music once again on the Billboard Music Charts in the early 2000's. Top 10 Billboard Dance Remixes by veteran DJ/Mixer Junior Vasquez (For "Let The Music Play – The Lost Mixes" – #3 US Billboard Music Dance), & Hex Hector for "Give Me Tonight" spun in full rotation on dance floors and FM stations around the globe. Shannon later released a compilation album, Let The Music Play: The Best of Shannon, in 2004. In 2005 NBC Television, featured a special on Shannon on "Hit Me Baby One More Time." The special aired a full interview on Shannon's life, music, and two pre-taped performances in front of a live studio audience for national airing including her highly praised rendition of the Ashanti hit "Foolish." Shannon's most recent studio album A Beauty Returns, released in 2007, garnered Dance scene success. Shannon's awards include the # 1 Dance Artist (Billboard Almanac '85 beating out "Prince #2") & Top 10 R&B Vocalist Billboard Almanac ('85). She won The New York Music Award for "Best Dance Artist" as well as the Hall Of Fame Award for the album and Single "Let The Music Play." The 2012 International Dance Diva Award was given to Shannon. Additional awards include the, Jack the Rapper Award & Dinah Washington Award. She has recorded soundtracks including the track "Criminal," for the Whoopi Goldberg & Sam Elliot movie Fatal Beauty. She has also recorded jingles for Budweiser Beer, Pepsi & Black Angus. Shannon attended and graduated from the American Academy of Dramatic Arts in New York City. Today, Shannon is a voting member of the Grammy's™ (Recording Academy) and performs shows around the world. In 2016 Carnival Cruise Lines chose Shannon's music for a current national television campaign. Shannon is a hands-on philanthropist being an instrumental force in the organizational development of money, needed supplies, goods and in-person visits to her family's homeland of Haiti post the 2010 earthquake. Shannon's new 2016 single is scheduled to be released the 3rd quarter of 2016.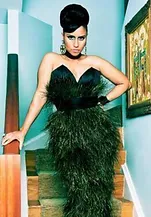 SAFIRE Recording Artist, songwriter, record producer and entrepreneur Wilma Cosme, internationally known as SAFIRE was born in the beautiful island of San Juan, Puerto Rico. Her parents, in pursuit of a better life, moved to the heart of the multicultural "El Barrio", Spanish Harlem, in New York City. It was here, where she honed her craft and began to pursue her dream. During Wilma's walk to and from her public schools and local Pentecostal Church, where she sang, she was exposed to all the diverse street musicians of that neighborhood. It was during those wonderful times, that Safire found her passion and the love for creating music. Safire's career began in 1986, when she auditioned and landed her first single with Cutting Records entitled, "Don't Break My Heart". Shortly thereafter, she released her second single, "Let Me Be The One", of which she co-wrote. Safire immediately garnered success with major club play and radio airplay on WKTU in New York and in Miami, Chicago, Los Angeles, San Francisco and Texas, making Safire a national artist in the dance and pop scene, leading the way for the emerging dance music dubbed "Latin Hip Hop". With two successful singles, Safire signed with Mercury/Polygram Records for her debut album titled, " Safire". The first single was a huge success, "Boy I've Been Told", written by music superstar, Marc Anthony. This single is still considered to be one of America's favorite dance/pop classic songs and is still being requested at radio stations across the country today. The single hit #1 in LA, NY, Chicago and Miami. It reached #3 on the Billboard Top-20 Hit. The second single coming off the album was a personal ballad dedicated to her mentor, her uncle who passed away with Aids, titled, "Thinking of You", of which she co-wrote as well. This single brought Safire into the limelight, worldwide, charting on 'Billboard Top 10' in almost every category. Making Safire an international star, she toured throughout Japan, Europe, U.S. and many exotic Caribbean islands. What was paramount to Safire were her live performances. The ability to reach out to her adoring fans is what made her extremely happy. Her shows were trend setting and blasting with energy. Safire's achievement has garnered her numerous recognition: Six New York Music Awards, an ASCAP Award for Best Pop single for song, Thinking of You, which was cited as one of the year's most played songs on the radio. With that success, she appeared in numerous national award shows and TV variety shows, including the Joan Rivers show, The Pat Sajak Show, Entertainment Tonight, Access Hollywood, The View, TMZ, American Bandstand just to name a few. Safire was also the first Latina to grace the cover of SPIN Magazine. She also appeared in VOGUE, Elle, In Fashion, Signature Hit,TV Guia, El Diario among others. Safire performed for the New York Music Awards, the Boston Music Awards, the NY Knicks in MSG, and for City of Hope for kids. It did not stop there for SAFIRE, as she did a remake of the popular dance song, "I Will Survive". The music video for this song appeared on the soundtrack and movie, "SHE-DEVIL" starring Meryl Steep and Rosanne Barr. Throughout Safire's career, she has proudly worked with some of the most talented and respected producers, songwriters, and musicians in the industry such as: Carlos Rogers,Michael Jackson, Paul Anka, Reggie Lucas, Tony Moran, Oliver Lieber, David Morales, Maurice Star, Jerry Brown and Kenny Diaz just to name a few, and she still continues to work and collaborate with the best. Safire has never taken a break. She and her good friend Tommy Page created a group called, La Casa. Which got signed to Warner Brothers and was featured in an album titled, Faces. She also went on to collaborate with House of Repz, which released an album titled, Lost Episodes Vol. 1 & 2. Safire was featured on two songs, "Kouragous Katz" & "I Don't Care". She collaborated with a few Latino rappers and producer, Kenny Diaz. Then in 2000, she released another album titled, Bringing Back The Groove where she featured all her classic hit songs. In October 2009, Michael Jackson family posthumously released the single "This Is It," which he co-wrote with Paul Anka and was given to Safire to record back in 1991, under the title "I Never Heard". Immediately after, Safire went back to the studio and recorded a song titled, Exotique produced by DJ Renegade. She also formed two publishing companies, Cosme Music and East Harlem Shuffle. Additionally, Safire is filming a documentary of her life and journey in the music industry. What is prominent to Safire is her live performances…an electrifying stage presence that captivates audiences and her ability to reach out to a diverse crowd and to her adoring fans. Safire celebrates and loves what she was born to do, and the future looks shining bright.
The Ladies of SKYY, Denise L. Wilkinson, Dolores Milligan, Benita Williams. Dunning, are the original female vocalists of the hit R&B/funk group SKYY. Their musical career spans more than 30 years. With their thirteen year association with SKYY and the subsequent remakes, remixes and samples of their music, the Dunning sisters stand in their rightful place as the founding females of funk, R&B, dance, club and hip-hop music. The Sisters are natives of Bedford-Stuyvesant, Brooklyn, New York. Their interest in singing flourished while attending Franklin Delano Roosevelt High School. As teenagers, they always sang in front of the mirror with their hair brushes as microphones, dreaming of becoming professionals like Martha Reeves and the Vandellas and, of course, the Supremes. Their vocal and performance style, however, was patterned after their love for the male vocalist groups of the 60's and 70's because of their tight harmonies and smooth routines. They made their first stage appearance in the high school talent show in 1968 under the name "The Sounds of Soul." In 1973 they met Randy Muller who was selected as the musical director for the Miss Black America New York State Pageant. They were the babysitters for the pageant director, and he encouraged them to sing at the pageant. Randy's group, Brass Construction served as the band for the pageant. When told by the pageant director that he had "some girls who were going to sing," Randy was skeptical about their talent…that is, until the girls sang "Old Man River," acapella, Temptations-style, and Randy was completely blown away by their expert execution. Impressed with their vocal skills, Randy recruited the Sisters to perform as an opening act for Brass Construction. The Sisters also performed as background vocalists for many of the artists that Randy produced, including Brass Construction, Mark Radice, Rafael Cameron, and Charles Earland. They also recorded a commercial for Deltona Homes, and an album containing remakes of the popular songs from the hit Broadway show "The Wiz." After being introduced to Solomon Roberts, Jr. in 1975, the Dunning Sisters, along with Solomon, Anibal "Booche" Sierra, and Gerald Lebon officially formed the group SKYY. Tom McConnell joined the group a short time later. Keyboardists Larry Greenberg, Wayne Wilentz, and Vinnie DiPaolo worked with SKYY as keyboardists over their 13-year performance history. The combination of their smooth female vocal harmonies and the funky rhythm tracks of the band made SKYY's sound unlike any other in the 80's music scene. The phenomenal success of SKYY's music afforded them the opportunity to record 10 top-20 albums. In 1979, SKYY signed their first record deal with Salsoul Records, a New York-based record label that operated from 1974 to 1985. Salsoul Records was best known for being the first label to release the commercial twelve-inch record. "First Time Around" was the first of many successful singles. The singles "High," "Here's To You," and "Skyyzoo" raised the group's profile over the next few years and solidified their successful relationship with Salsoul Records. That relationship propelled the group to their all-time Number One best selling album, "SKYYLINE" (Certified RIAA Gold Album) and their Number One smash hit record "Call Me" (Certified RIAA Gold Single). SKYY moved to Capitol Records in 1986 and recorded the album "From the Left Side." The video for the single of the same name was one of the first to be shot at Kaufman Astoria Studios, Astoria, New York. SKYY re-emerged in 1989 on Atlantic Records where they recorded two albums. "Start of a Romance" contained their comeback singles "Start of a Romance" and "Real Love." Both singles reached Number One status on the Billboard R&B Singles chart. The last album recorded for Atlantic Records, "Nearer To You" best showcased the vocal talents of the Dunning Sisters. They have performed with major artists on major tours across the United States, the Bahamas, Germany, Italy, Holland, England, Japan, and Africa. The band also appeared on American Bandstand, Solid Gold, Soul Train, and Showtime at the Apollo. SKYY's music is still being heard today on old school R&B radio stations and Cable TV Smooth R&B stations across the country and around the world. When SKYY disbanded in 1991, the sisters relinquished the spotlight and returned to a normal life to renew family relationships that had been interrupted by the band's success. But in 1998, with the continuous popularity of SKYY's songs and the demand to hear them perform live, the trio of Sisters returned to the music scene as the Ladies of SKYY, bringing back the flavor of the SKYY musical era. The Dunning Sisters – Denise Wilkinson, Dolores Milligan, and Bonné Williams – are currently performing and are working on new music which includes a remake of their all-time number one hit record, "Call Me" and a club mix of their song "Show Me The Way." Their new projects will be released under the Tuxedo Parkway Records label. Awards Lifetime Achievement Award 2013 from The National R&B Music Society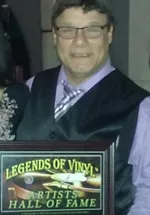 Tony Carbone Songwriter • Producer • Performance Artist • Educator • Radio Host • Songwriter As a songwriter… Tony has written for Artists on both Major & Independent Labels, such as… Atlantic, Prelude, Quark, Casablanca, West End, London, Emergency, Clockwork, racking up 5 Top 20 'Dance' records and 3 Top 5 in Billboards-Cashbox Dance Charts… Tony has also written songs for companies such as Liberty Mutual Insurance, IBM, Cognex, 7-11, Seranno and others… Tony is currently using Quarkette Music & Emergency Music as his publishers both domestically and overseas… • Producer As a Producer… Tony not only has produced for both Major & Independent Record Labels reaching the top of the dance charts with his work, but he has also produced 'Jingles" for companies such as… UBI (United Business Institute), Hartz Mountain, Ultissima Beauty Schools, 7-11 Food Stores, Bob's Big Boy Restaurant, Cookin' Good Chicken and many others… In addition to this, Tony has produced multi-media A-V (Audio-Visual) projects for major corporations and had them performed at leading venues such as Disney World, Opry Land, The Ritz-Carlton and others… Tony is currently working with 'new' talent writing and producing tracks in the Urban Pop & Dance vein.. • Performance Artist Tony started his professional career at the age of 19…since then he has shared the stage with some of the industries Top performers such as… "The Stylistics"-"The O'Jays"-"Blood, Sweat & Tears"-"Sandler & Young"-"Chubby Checker"- "Major Harris"- "Edwin Starr"- "Rick James"- "Patrice Rushin" – "Debbie Jacobs" & many others… Tony was also signed to West End Records with the group "Northend", and their song "Kind Of Life"… that earned them a TOP 20 Dance Hit in both Billboard and Cashbox…Tony not only acted as co-Producer…co-Writer…and Arranger, but he also used his particular vocal style as Lead Singer of the song… "Kind Of Life" is now featured on Westend's 25th Anniversary double CD Compilation, and is often used as a Remix track by today's Hottest D.J.'s… You can also hear Tony's performances in the TV shows and films such as: "Providence" – NBC "The Young And The Restless" – CBS "Breakfast TV (Canada) "Dreamcatcher"- Steven King Feature Film "Michael Jackson Commemorated" "The Godfather of Disco: Mel Cherin & Westend Records" "The RAI Network" (Italy) His music is used in both documentary and independent films as well… Tony continues his performance career as one of 'Boston's most in-demand entertainers… • Educator For nearly 30 years, Tony has been on the Faculty at "Berklee College of Music", as an Assistant Professor, where he has developed courses for the Music Technology Division such as: "The Business and Production of Dance Music" (EDM)… Tony has provided presentations at Berklee for both students and faculty such as "The Philly Sound", "The Music Of Laura Nero" and "Intuitive Recognition Skills" He has helped to shape new Talent and guided their careers though the maze that is the Music Business… Over the years, some of Tony's students have gone on to establish very successful careers of their own within the Music Industry, such as Music Supervisors, Producers, Engineers, Software Support and Recording Artists… including one "Charlie Puth".. • Radio Host Tony hosted and produced his show on CyberstationUSA called "The E-Zone", where he conducted interviews with entertainment and business personalities, played both current and past hits… and provided sponsors with Voice Overs for their services and other Advertising clients.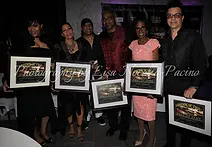 Unlimited Touch Audrey Wheeler-Downing Born & raised "funkin' in Jamaica" Queens as one of 8 children, Audrey Wheeler excelled at singing since High School. Developing her stage presence and fashion sense ultimately lead her to be entered into the Miss Black America Beauty Pageant where she won runner up! Two judges that voted for her to win offered her a rare opportunity afterward to join a young and upcoming musical group that they were producing. These "judges" were none other than (the late) Ray Reid & (the current) William Anderson of Crown Heights Affair fame! The group they were producing in the studio was UNLIMITED TOUCH! Audrey's sultry vocal stylings on the hit "Searching To Find The One" opened the professional door for singing features and sessions. Keyboardist Jeff Lorber's "Step By Step" and George Benson's rendition of the Staple Singers' classic "Let's Do It Again" feature Audrey on Lead Vocals. Among the numerous background singing sessions for no less than a few "stars" (Celine Dion, Madonna, Billy Ocean, Mariah Carey, Cher, Freddie Jackson and Mary J Blige come to mind), Audrey has been regularly singing on tour with Chaka Khan since 1990! Those on the smooth jazz circuit may have heard of her husband, Will Downing! Lenny Underwood A Harlem born child prodigy who was introduced to his first piano at age four, Lenny Underwood was raised with music all his life. There were classical recitals, accompanying choirs and soloists but the ultimate challenge was ensemble playing; like the musicians did on records during the 60's and 70's. By High School in the Bronx, Sandy Anderson felt the same way. And with the support of some dedicated relatives and friends, UNLIMITED TOUCH was born to hone their craft in night clubs throughout New York City that they were too young to legally be in! Since those precious beginnings, Lenny has gone on to play on recording sessions for Chaka Khan, Mick Jagger, Celine Dion, reggae star Jimmy Cliff and rapper Common. He sat in often as a substitute director for "Amateur Night at the Apollo" and as a side man performed for Jennifer Lopez's "First Live Concert Ever" in Puerto Rico. Lenny became Music Director for Harry Belafonte for his PBS-TV special entitled, "An Evening with Harry Belafonte and Friends". Coming full circle by 2019, Lenny was invited to bring UNLIMITED TOUCH to Paris, France for a few "sold out" nostalgia shows where he was proud to present all six original members. Phil Hamilton From the tender age of ten, Phil Hamilton was encouraged by relatives to pursue formal music training. By thirteen, his guitar playing influences already included Wes Montgomery, Carlos Santana, Larry Carlton and the ultra funky Freddie Stone from the legendary Sly & the Family Stone! Phil played in local bands and ultimately met up with two other fellow Mount Vernonites; Stephanie James and Tony Cintrón; who also became members of UNLIMITED TOUCH. During the process of recording the album, the Producers requested a "rock & roll" type guitar solo towards the end of the club hit "Searchin' to Find the One" and what Phil played to this day is still the stuff that legends of music folklore are made of! Phil's resumeé reads like the who's who among the music industry. From sessions, jingles and soundtracks with some of the most prolific producers, Phil has performed with Luther Vandross, Beyoncé, Al Jarreau, Dionne Warwicke, Peabo Bryson, Anita Baker and Smokey Robinson to keep things modest. Sandy Anderson A self-taught multi instrumentalist, Sandy Anderson blazed an early trail on Alto Saxophone with several band situations in High School before switching to bass guitar and co-founding what was to be UNLIMITED TOUCH with Lenny Underwood. He did whatever it took to bring dynamic performances on stages around the world by rapping, singing falsetto harmonies and DJ scratching sounds with pedals on basses that had many more than the standard four strings! Sandy's signature bass line on "I Hear Music In the Street" was sampled for Faith Evans' hit "All Night Long" and the other hit, "Searching to Find the One" was sampled by Dr. Dre in a mashup with P-Funkmaster George Clinton's "Atomic Dog" groove for a remake by a group called "Ex-Girlfriend! Sandy made other recordings and video appearances under the name "The Soulbrotha" but his other prominent bass line was on the group Odyssey's hit "Inside Out"! We are deeply saddened to have lost Sandy Anderson during the pandemic of 2020 but his musical legacy lives on and strong! Stephanie James Raised in Mt. Vernon, NY, Stephanie James started singing in church as a young girl. The choir provided plenty of opportunities to learn harmonies while developing her ear for melody. The encouragement she received along the way prepared her for singing solos and personal songs of testimony. Once Stephanie's melodic "chops" were developed, she branched out of the choir locally to sing with a young band called "New Arrangement". As Mount Vernon was already stacked with plenty of talent, Stephanie was invited to participate in a venture that her native homies Tony Cintrón and Phil Hamilton had already embarked upon. It was a chance to sing with a group who was shopping for a recording contract! Their names; UNLIMITED TOUCH! Why not? Similar to Chic and a few other groups of that era, Unlimited Touch wanted two female lead vocalists. Stephanie is the feature lead on the dance classic "I Hear Music In the Street" and she recently reprised the same song as an update with her mature yet stellar soprano voice on DJ Producer Louie Vega's recent "remake" release; honoring artists from the 80's. Throughout the years, Stephanie has lent her talent in a background role to artists like Annie Lennox of the Eurythmics, Pop-Country legend Linda Ronstadt, Broadway Diva Jennifer Holliday, Rap Producer P. Diddy and many others. Stephanie has sung in off-Broadway Regional Theater and returned to her church roots in "The River", "Harlem Suite" and "Sing Mahalia, Sing". Like the rest of her band mates say, "the hustle remains real". Tony Citron A Puerto Rican American originally from the Bronx, Tony Cintrón was raised as an inquisitive young musician in a culturally diverse city of Mt. Vernon, NY. Developing an innate ability to perform on drums or percussion with equal skill, Tony was often jamming, gigging and subsequently recording and touring with adept musicians from numerous genres. Even UNLIMITED TOUCH represented a unique "post-disco" hybrid that appealed to his rhythmic sensibilities. The most outgoing personality of the group, Tony first "recognized" the guys approaching a New York City street corner one fateful night as Crown Heights Affair; who later took an interest in producing the young upstart group now being honored tonight. Tony has been on stages and in studios around the world with such diverse artists as Tom Browne, Roberta Flack, Herb Alpert, Phyllis Hyman, Noel Pointer, Spyro Gyra, Willie Colón, Ruben Blades, and as of late, Grammy-Award winning DJ-Producer Louie Vega with his "Elements of Life" Band. Tony also had a Grammy Nomination for his drumming contributions on jazz legend Dizzy Gillespie's album featuring Stevie Wonder called "Closer To The Source".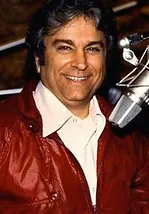 Vincent Montana, Jr. (February 12, 1928 – April 13, 2013), known as Vince Montana, was an American composer, arranger, and percussionist, best known as a member of MFSBand as the founder of the Salsoul Orchestra. He has been called "the Godfather of disco" Montana was born in South Philadelphia, Pennsylvania, and grew up in an Italian-American neighborhood. He began playing drums as a child and soon took up other percussion instruments, including the glockenspiel and marimba. By the late 1940s, he regularly played in nightclubs with jazz musicians such as Charlie Parker, Sarah Vaughan, Clifford Brownand Red Garland. He then spent time as a musician in Las Vegas hotels, accompanying and arranging for Harry Belafonte, Louis Prima and others.[2] He returned to Philadelphia in the late 1950s, playing vibraphone on Frankie Avalon's 1959 hit "Venus", as well as recordings by Chubby Checker, Bobby Rydell and others. Around the same time, he started to be featured regularly on the nationally syndicated TV talk show, The Mike Douglas Show.[1][3] He helped to set up Sigma Sound Studios, owned by Joe Tarsia in Philadelphia in 1967 and began working there with record producers Kenny Gamble, Leon Huff and Thom Bell. He was a founding member of MFSB and recorded several albums with the orchestra, including the international hit track, "TSOP (The Sound of Philadelphia)", a Grammy award winner released in 1973. He played on and arranged many tracks by The Intruders, The Delfonics, The Spinners, Harold Melvin and the Blue Notes, The O'Jays, The Trammps, Eddie Kendricks, William DeVaughn, Billy Paul, Lou Rawls, The Stylistics, Teddy Pendergrass, and many others.[1][2][3] However, he fell out with Gamble and Huff over financial issues and in 1974, after being introduced by Joe Bataan, joined with the Cayre brothers – Cayre brothers, Kenneth, Stanley, and Joseph – owners of Caytronics, a New York-based distributor of Latin music – to set up the Salsoul label. Several of the Philadelphia musicians, including Norman Harris, Ronnie Baker and Earl Young, left MFSB to join him for sessions and production work. Montana established The Salsoul Orchestra and their first record for the label, "Salsoul Hustle" was a commercial success. The orchestra recorded six albums for the label over the next three years, including a 'gold' Christmas album, with Montana producing, arranging and conducting most tracks. Ken Cayre praised Montana's skill at scoring strings, brass and diverse percussion in such way that it all worked within a dance recording.[citation needed] The Salsoul Orchestra has been credited as "the first disco orchestra".[3] Montana also worked at Salsoul with other musicians and singers, including First Choice and Loleatta Holloway.[2] Montana left Salsoul in 1978 to join Atlantic Records for several albums before launching his own Philly Sound Works label.[1] His recording of "Heavy Vibes", a reworking of part of MFSB's "Love Is The Message" credited to the Montana Sextet, reached no.59 on the UK singles chart in 1983.[2][4] In later years, Montana worked with house music duo Masters at Work, which rekindled interest in his work. Most recently, Montana worked on "New York City Boy" by the Pet Shop Boys.[1][5] He died at Cherry Hill, New Jersey, on April 13, 2013, at the age of 85 • PL Frankie Avalon "Venus" 1959 • PL The Soul Survivors "Expressway to Your Heart" 1967 • PL Cliff Nobles hit Instrumental "The Horse" 1968 • PL Eddie Holman "Hey There Lonely Girl" 1969 • PL Delfonics (LP) I'm Sorry plus "La-La (Means I Love You)" 1969 • PL The Intruders Save The Children including the hit song "I'll Always Love My Mama" • When We Get Married • Cowboys to Girls, their first album, The Energy of Love • The Intruders Greatest Hits, including "Together and United" 1969-1972 • PL Jerry Butler – You and Me, The Ice Man Cometh, Soul Goes On, The Spice of Life, Ice on Ice 1969-1972 • PL The O'Jays The O'Jays in Philadelphia including "One Night Affair" • Backstabber including: "Love Train", "992 Arguments", and the title track, "Backstabbers" • Family Reunion including "I Love Music" 1969-1975 • PL Wilson Pickett Wilson Pickett In Philadelphia 1970 • PL Dusty Springfield A Brand New Me 1970 • PL The Assembled Multitude Overture For Tommy 1970 • PL The Philly Ambassadors The Ambassadors 1970 • PL/AC The Electric Indians The Electric Indians • PL/AC Cissie Houston Cissy Houston on Janice Records 1971 • PL The Family Family Affair • PL The Stylistics You are Everything 1971 • PL The Stylistics Round 2 1972 • PL Joe Simon Drowning in the Sea of Love 1972 • PL Ronny Dyson One Man Band 1972 • PL Dick Jenson Dick Jenson 1973 • PL/AC The True Reflections "Where I'm Coming From", "Helpless Man", "Look at all the Lonely People" 1973 • PL Johnny Mathis I'm Coming Home 1973 • PL Billy Paul, Ebony Woman, Going East, The 360 Degrees of Billy Paul, Feeling Good at the Cadillac Club 1972-73 • PL Harold Melvin and the Blue Notes I Miss You, All Things Happen in Time, "Black and Blue" • AC "Is There A Place For Me", "Cabaret" and "The Love I Lost" 1973 • PL The Spinners, The Spinners 1973 • PL/AC The First Choice Armed and Extremely Dangerous 1974 The Player • PL/AC The Whispers Bingo, The True Reflection 1973/74 • PL/AC The Ebonys The Ebonys 1973 • PL/AC The Jacksons 5 Third Album 1973 • PL/AC Brenda and The Tabulaions Brenda and The Tabulations 1973 • PL Patty La Belle La Belle 1973 • PL/AC The Tramps "Disco Inferno" (single and LP) 1973 • PL Lou Rawls Lou Rawls 1973 • PL/AC Eddie Kendricks Eddie Kendricks 1973 • PL/AC Vic Damone Vic Damone 1973 • PL/AC Jean Carne Jean Carne 1973 • PL Barbara Mason Give Me Your Love 1973 • PL Laura Nyro and LaBelle "Gonna Take A Miracle" 1973 • PL Billy Paul War of The Gods 1973 • PL The O'Jays Ship Ahoy 1973 • PL The Stylistics Rock and Roll Baby 1973 • PL/AC Blue Magic The Magic of The Blue • PL/AC Blue Magic Blue Magic 1974 • PL/AC The Delfonics Alive and Kicking 1974 • PL Billy Paul Live in Europe 1974 • PL William DeVaughn Be Thankful For What You Got 1974 • PL Nancy Wilson Now I'm a Woman 1974 • PL/AC Blue Magic, Major Harris, Margie Joseph, Live Musical Extravaganza Lights Up The Latin Casino. Arranged and Conducted Live on Stage Production 1975 • PL The Three Degrees International 1975 • PL Disco Pak Get Down With The Philly Sound 1975 • PL/AC The Sal Soul Orchestra The Sal Soul Orchestra 1975 • WC/P "Sal Soul Hustle", "Chicago Bus Stop (Ooh I Love It)", "You're Just The Right Size, "Sal Soul Rainbow", "Tangerine", "Love Letters" • PL/AC The Sal Soul Orchestra The Sal Soul Strings 1975-1978 • WC/P How Deep is Your Love • PL/AC Sal Soul Orchestra, Electric Lady • WC/P Artist Carol Williams 1976 • PL/AC The Sal Soul Orchestra Christmas Jollies 1976 • PL/AC The Sal Soul Orchestra Nice N' Nasty 1976 • WC/P "It's Good For the Soul" "Nice N' Nasty" "Ritzy Mambo • PL/AC Fat Larry's Band Feel It and "Center City" 1976 • PL/AC Astrud Gilberto That Girl From Ipanema 1976 • PL/AC Grace Jones "Portfolio", "Tomorrow", "Send in The Clowns", "What I Did For Love" 1977 • PL/AC The Sal Soul Orchestra Magic Journey 1977 • PL/AC The Sal Soul Orchestra • WC "Disco Boogie" "Super Hits For Nonstop Dancing" 1977 • PL/AC The Sal Soul Orchestra's Greatest Hits • WC "Music For Nonstop Dancing" Re-released 1975, 1976, and 1978 • PL/AC Charo and The Sal Soul Orchestra (LP) 1977 • WC "Dance A Little Bit Closer" • PL/AC The Sal Soul Saturday Night Disco Party 1978 • PL Gordon Lowe "Follow The Sound" • PL Monk Montgomery: Reality 1974 • PL William DeVaughn's Be Thankful For What You Got • PL/AC M.F.S.B. "M.F.S.B." "Poinciana", "My One And Only Love" • All M.F.S.B. Freddies Dead, Philadelphia Freedom, M.F.S.B. Summertime, M.F.S.B. Universal Love, Love is The Message • PL Dee Dee Sharp "Happy 'bout The Whole Thing" • PL/AC The Sal Soul Orchestra Anthology 1995 • PL Teddy Pendegrass This One's For You 1980 • PL/AC Harold Melvin and the Blue Notes All Things Happen in Time 1981 • PL/AC Montana "I Love Music" 1978 • WC/P "A Dance Fantasy Inspired By Close Encounters of The Third Kind" 1978 • "Goody Goody" "#1 Dee Jay and It Looks Like Love" 1979 Featuring Denise Montana • PL/AC Tito Puente and India (LP) Count Basie Orchestra 1996 • WC "To Be In Love" and "Love Me" • PL/AC Mondo Groso and "Closer" 1997 • PL/AC The Braxtons The Boss 1997 • PL/AC Randy Crawford Wishing On a Star 1997 • PL/AC Nuyorican Soul Runaway, Nautilus • WC "Sweet Tears" "I Am the Black Gold of the Sun" 1997 "Its Allright" • PL/AC Incognito (LP) Jocelyn Brown "Always There" 1997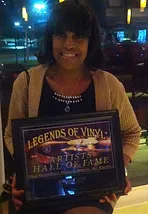 Wardell Piper At the tender age of five, Wardell started her singing career under the direction of her mother Lois, along with siblings-Dee, Char & Glenn as The Piper Children from Albany, NY. Wardell moved to Philadelphia in 1968, meeting Rochelle Fleming & in 1970 meeting Annette Guest becoming "The First Choice" on Philly Groove Records in 1971, recording "This is the House Where Love Died, One Step Away" and their hit record "Armed & Extremely Dangerous". Wardell exited the group in 1973, and in 1977 met writers Reuben Cross & John Fitch who had written "Shame" for Evelyn Champagne King. Wardell's first hit "Captain Boogie" in 1978 was followed by another hit "SuperSweet" in 1979-80 on Midsong Records. Wardell was also produced by John "Monster" Davis for Midsong Records releasing an Ashford & Simpson remake "Gimme Something Real" that entered at #56 on the r&b charts in Billboard in 1980. The b-side "Power of Love" was remixed by Tom Moulton in 2014. Wardell also did a recording session with Cerrone's Don Ray in 1980 for Don's production company on Polydor Records at Powerstation in NYC. There would be other hits on Sam, Roadrunner, Prelude, Catch 22 Records with David Banks Project, and now Wardell has a new cd project on Society Hill Records with legendary producer Butch Ingram entitled "SPELL", a remake of the 70's Blue Magic hit written by Butch. Wardell was also given her own chapter in the 2013 "First Ladies of Disco" book by James Arena, dubbing her as one of the purveyors of Disco R&B/Disco Funk, who is still dazzling audiences everywhere. Wardell reunited with First Choice members Rochelle Fleming, Annette Guest, and Ursula Herring for the Salsoul Reunion in NYC on Aug 6, 2014 as well as other appearances. New cd projects for Wardell Piper are currently in the planning stages with rapper Mele Mel & Black Ivory's Leroy Burgess as well as legendary producer Norman Connors. May 17 The Legends of Vinyl™LLC Organization is proud to announce the induction of Wardell Piper into the L.O.V. Artists Hall of Fame.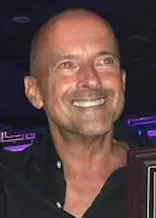 James Arena Biography Italian/German heritage. New York native. Descendant of early 1900s circus troupe. Early career – Advertising manager for east coast Record World music store chain. Worked for a time for ZYX Records (Germany) US branch. 1993-2012, Director of Business Affairs – Bertelsmann Direct North America — the largest direct-to-consumer distributor of media products in the US, New York 2011-present, Freelance Writer & Author • First book published in 2011 – Fright Night On Channel 9. A detailed look at the horror movie legacy of a small New York City indie television station during the '70s and '80s, WOR-TV. Runner up for "Book of the Year" honors at Rondo Awards. • Published author of a unique and successful retro-pop culture book franchise from 2012-2018. Titles include First Ladies of Disco, Legends of Disco, Europe's Stars of '80s Dance Pop, Europe's Stars of '80s Dance Pop Vol.2, Stars of '90s Dance Pop and Stars of 21st Century Dance Pop & EDM. These books encompass in-depth interviews with over 200 major international music artists, record com-pany executives and entertainment industry professionals from over one dozen nations. Each book reached #1 on Amazon's best seller charts for the category of dance music. [See supplementary list for relevant artists interviewed for these projects.] • Appearances on MSNBC, FOX-TV, Entertainment Weekly Radio, SiriusXM Satellite Radio, Clear Channel Communications, WCBS, Sky News London, Spectrum New York 1 and numerous indie radio stations across the US. • Collaborator and host of First Ladies Of Disco Show, starring Martha Wash, Linda Clifford, Norma Jean Wright and featuring guest performers, such as Thelma Houston, Jeanie Tracy, Anita Ward, Maxine Nightingale, Pamala Stanley and others. The First Ladies of Disco trio recently had a second TOP 10 hit single ("Don't Stop Me Now") on Billboard's Dance Chart. • Freelance interviewer/reviewer for FLOD Spotlight and Beatselector online magazines.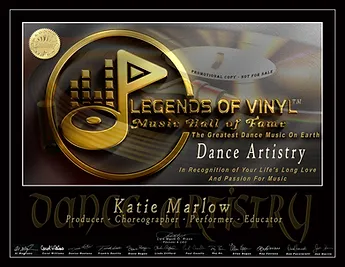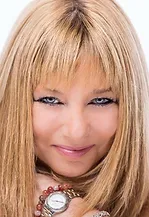 Katie Marlow Bio – Pivotal Moments Early Life Started dancing at the age of 7 with Ballet, Tap and Jazz. Discovered gymnastics at the age of 12 and switched to competitive gymnastics. Gymnastics Scholarship to University of Michigan 1977 Continued to coach and choreograph for younger gymnasts even after retiring from competition. Also became a certified judge for gymnastics throughout college years. Discovery of Hustle Dancing 1978 This happened at the Limelight in Hollywood, Florida. Resulted in a total immersion even giving up her scholarship to come back to Florida to be closer to dance. Won numerous dance contests due to skills with both dance and lifts and tricks. Made the finals for the Dance Fever Auditions in 1981. College Graduation 1981 Graduate BBA degree with intent to go into Advertising and Public Relations. But within weeks of graduation, was unexpectedly followed by first professional job as a dance performer. Cruise Ship Entertainer 1981 – 1983 A perfect training ground for her future as a diversified performer, and also the back end of production. Movies and TV 1983-1989 (various credits) Various jobs ranging from tv commercials to dance fashion shows, to tv and industrial films, to musical theatre. Upgraded to principal role in a break dance movie and obtained SAG union card. Followed by a move to NYC. Marriage and Return to Florida 1987 Worked as an assistant to a well known casting director and auditioned for various gigs. Zanadu Company 1988 – 1994 Discovery of the Corporate Entertainment market. Ended up as both Lead Dancer, and official travel agent for the company as they travelled across the USA and beyond performing for Fortune 100 companies. Dancesation! Productions 1995-2015 Elizabeth Arden, Trump International, AT&T, Clinique, Hewlett Packard, General Mills, Crystal Cruises, Siemens Westinghouse, Merck Pharmeceuticals, Honeywell, Deloitte and Touche, Home Depot, and more. . Entertainment and featured performer at the Tailgate Party for the Superbowl. Board of Directors MPI and awarded Rookie of the Year in 1997. Two time finalist for Event Solutions Entertainer of the Year. Meeting of Partner Billy Fajardo 1998 – 2017 World Champion dancers, headline performers, judges, producers. This was a unique partnership due to the variety of circuits they were known in. Hustle, Ballroom, Salsa, West Coast Swing, Country. Probably one of the only couples in history with this much versatility of demand. With a brief competitive career from 1999 to 2003, they amassed a number of national titles and were 4-Time Invitees to the prestigious Blackpool Dance Festival, an honor reserved for only 6-7 couples yearly for a featured spotlight Cabaret competition. In 2002, with the introduction of their signature piece, "Conversation With A Snake", their performance career went to the next level. Conceptualized by Katie, the routine is still referenced the world over as a stunning piece. IHSC inception 2000 – 2019 Considered to be the most high profile event for Hustle dancers in the world. A unique legacy dance event, IHSC catered to Hustle and Salsa dancers from across the globe. The variety of activities held yearly on Miami Beach included master workshops, competitions and one of the original beachfront dance parties with a continuous mix of disco hustle and salsa music. The Saturday Night Dance Dimensions Dinner Gala became a signature of the event. This was unique, and made possible by Katie's access to the Dancesation! Company. Each year, Katie created a new original show. Collaborations each year created a Broadway caliber show with a unique fusion of traditional stage and partner dance featuring the best in the industry. Socially, attendees danced for hours on end, to an incredible mix of music from a fabulous roster of deejays. The party would shut down at roughly 5am each night and resume again at 10am. There are facebook pages dedicated to people who attended this event and still communicate and wait for its resurrection. Global Headliner Entertainer with Billy Fajardo 2001 – 2015 Headliners on every continent travelling weekly to another performance. They served as entertainers, master instructors, consultants and adjudicators. Salsa Judging System 2001 (used first in 2005) Created in 2001 and finally put to service in 2005 for the World Salsa Championships aired on ESPN. This system has been adopted across the globe and is the benchmark of judging systems for Salsa Showcase competitions. World Salsa Summit 2013 – Present Considered to be the most prestigious Salsa and Bachata competition in the world. It is also utilized as a vehicle to expose younger dancers to what we now call Latin Hustle, and foster a new appreciation for the music and the dance as we move into the future. The World Salsa Summit is moving toward its 10 Year Anniversary. Today Katie Marlow continues to spread the ageless passion of dance, mentoring younger talent, inspiring excellence and continuing her creative journey as a producer, choreographer, performer and educator.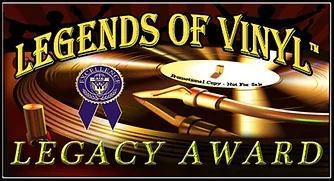 The Legends of Vinyl™LLC Legacy Award was created to honor those performers and individuals who are keeping the legacy of artists alive, there are those who can no longer perform and those who have passed.  We acknowledge those who carry on the legacy of our music history performers and by doing so, they know, they keep the history alive into perpetuity.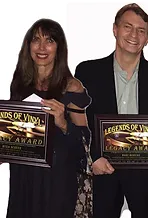 Marc and Myra Show-SiriusXM Channel 54 (Studio 54 Radio)
The Marc and Myra show is all about living the Studio 54 legend through the patrons and celebrities who experienced the club, and introducing it to a new generation of music lovers. Each week, Marc Benecke, who was in charge of the velvet ropes, and Myra Scheer, director of the call list and executive assistant to Steve Rubell, will interview former staff members, club regulars, and celebrities to tell tales of magical nights at Studio 54. We invite you to join us on this special journey every Sunday at 10pm on SiriusXM Channel 15!
MARC BENECKE
A native New Yorker, Marc held an early interest in politics volunteering for Norman Mailer's mayoralty campaign. He was one of the original five students who helped design the curriculum of CAS, New York's first school without walls. Marc's interest in music started with his dad who was a jazz drummer, and his mom an opera singer. Although not originally a club goer, he was at the door of Studio 54 from day one. Later operating bars and restaurants in LA (Bar One, Trinity, The T-Room, and LA's outpost of Barfly) Marc helped bring the intimate lounge concept to Hollywood. He realigned himself with mentor Ian Schrager at the Clift, Shore Club, and Gramercy Park (pre-renovation) hotels. Marc has appeared on Broadway in the musical Got Tu Go Disco which starred Irene Cara (Fame) and the film Into the Goldmine, which starred Drew Barrymore, and was directed by Josh Evans, son of legendary Hollywood producer Robert Evans. Marc is in the sixth year of co-hosting the Marc and Myra Show on SiriusXM. During that time Marc has held down the position of Evening Manager at the NoMad Hotel in NYC, and most currently The Edition, New York.
MYRA SCHEER Myra Scheer "temporarily" moved to New York City from Savannah, GA the year Jimmy Carter was elected President and has lived there ever since. Although she received a Bachelor of Arts Degree from the University of Georgia, her real education came through her years at Studio 54, under "professors" Steve Rubell and Ian Schrager. She began as Ian's assistant by day, then Steve's at night. The latter was a natural press agent and she was a quick study. She started working in-house public relations, and soon landed the coveted nightly starring role as the face of the inner door. After the cataclysmic departure of Ian and Steve from Studio 54, she booked and produced private and promotional parties for such bold-faced names as Aerosmith, the B-52's, Matt Dillon, and Eddie Murphy. She went on to produce The Nikki Haskell Show, which became lauded as a pioneer show in entertainment television and for which she snagged the world premiere of "Walking on Thin Ice for John" by Yoko Ono. She left the nightlife to specialize in beauty and health PR and eventually began focusing on not-for-profits. For twenty years Myra was the PR Rep for The Rainforest Foundation co-founded by Trudie Styler and Sting. Presently she is Creative Consultant to The Felix Organization that benefits children in foster care working alongside its founders Casting Director Sheila Jaffe and Darryl "Run DMC" McDaniels. Myra is on the Advisory Board of the Savannah Film Festival where she has been instrumental in bringing celebrities, writers, producers and artists to her hometown. Her non-professional achievements include winning Best in Show at the Savannah Arts Festival and having one of her paintings hung on the wall of the White House nursery. She also co-wrote and produced the short film, "Swagland." Since 2011, she has co-hosted "The Marc and Myra Show" with Marc Benecke, the former Studio 54 Doorman, on SiriusXM's Studio 54 Channel. The show airs four times a week one of its most popular dance channels and the duo has interviewed many Studio 54 regulars, employees, and influencers from Steve's Master Call List, of which she "held the key." These include: Ian Schrager, Cher, Dolly Parton, Nile Rodgers, Gloria Gaynor, Clive Davis, Rollerena, Deborah Harry, Giorgio Moroder, Cheryl Tiegs, Lorna Luft, Bob Colacello, Carolina Herrera, etc.
This article was obtained by the Legends of Vinyl™LLC organization from Wikipedia in 2016 Lime is a synthpop group from Montreal, Canada. The group was composed of husband and wife Denis and Denyse LePage. They released their debut album, Your Love, in 1981. The title track became a #1 dance hit in the United States and was featured in the 1982 movie Summer Lovers. "You're My Magician" was also a big dance hit. Lime II was released in 1982 and gave us one of their best known hits, "Babe We're Gonna Love Tonight". We're all familiar with subsequent hits "Guilty", "Angel Eyes", "My Love", "Unexpected Lovers", "Gold Digger", and "Cutie Pie". Denis and Denyse LePage were divorced in 1988. Denis LePage teamed up with several vocalists for the final Lime project. Two younger singers, Joy Dorris and Chris Marsh, were chosen to tour and appear as Lime. Later, Rob Hubertz would replace Chris Marsh. Joy and Rob continue to appear today.
The Legends of Vinyl organization are proud to honor Joy and Rob with our very first "Legacy" award, presented to artists who continue to keep the legacy of the original artist alive.
Legends of Vinyl European Hall of Fame Edition "Italy"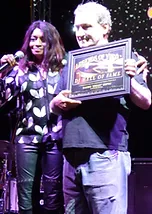 Claudio "Mozart" Rispoli Claudio "Mozart" Rispoli born in Ancona on October 22, 1958 moved to Rimini in the early 70 and begins to attend the Conservatory of Pesaro followed with particular interest from "all ' now director Marcello Abbado who starts to study the piano, from The stage name "Mozart" was born in the conservatory. At the age of fifteen he was forced to leave the studio for family reasons and shortly after chasing small jobs he arrived at New Jmmy in Riccione as a disc jockey. At 17 he arrives in Rome where for a while he works at the Jackie ' o until the time when he will have to leave the job and the city ' for health reasons. Returning to Rimini, where the family is located, with the complicity of friends Rimini born the Journey "Bay of Angels". In 76 The local is a kind of community where everyone makes available his time and his energies without a precise framing. The only firm point is the search for "new airs and ideas". The strong point of this workshop is the owner Giancarlo Tirotti, who manages to drag two American DJs to Gabicce Bob eTOM that will be a very special entrance door in what is still the sound of Mozart, the funky. At the end of the fourth year in ' 80, when the Bay of Angels changes A Couple of managements finishing in the hands of a manager from Turin named Massimo Bersano who already owns a club in Turin called Nephentha, begins to have problems with the local institutions that close it. So the creative structure of the bay ends in Turin at Big NEphentha and then also Mozart who works a few years in Turin, but at the same time Starting a continuous wandering as a freelancer in all the places of the peninsula from the Veneto to Gallipoli. In the years 90 he thinks of investing his talents in a complementary activity to his work as a DJ, producing music. Thus was born the collaboration with Irma record that will give birth to several things including: Duble Dee, Softhouse Company, Omniverse, etc. but the most challenging project remains jestofunk, which beyond the indushable musical and creative quality is an experience on stage with Concerts around the world. The music of the Jestofunk was born as a rib of funk with a search for more contemporary language. In recent years Mozart's work has returned to the original expression of the DJ but with the evolution of contemporary media. A sew size based on knowledge of 30 years of musical knowledge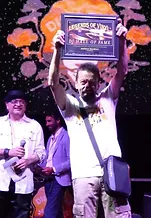 Daniele Baldelli From the public dance hall to the disco, from the smooch to the shake, from the orchestra to the deejay. Daniele Baldelli, one of the first Italian deejays, talks about and reveals the secrets of an era. Before the 1970s, the disco didn't exist. In the dance hall, live music reigned. Afterwards, people started to dance to records as an alternative or as a musical break for the orchestras. Here, we saw the birth of the first dee-jays. They had simply to put on one record after another. It will only be later on when they are able to superimpose one or more pieces, mixing songs … expressing their own ability. They will become artists skilful at playing with records, reaching a very high standard, divulging all their musical expertise and knowledge. Investing in musical research and techniques. Let's venture together, on this fascinating journey of discovery in a profession that has made history…… 1969 saw the professional birth of Daniele Baldelli. It all started, almost by chance, when he was a youngster. He was discovered by a talent scout who was the owner of the TANA CLUB DISCOTEQUE (and had been in France, where he had seen some music bars called: discotheques). So he was interviewed by the disco owner who offered him the job of "putting on the records" as the word Disc-Jockey, at least in Italy, hadn't been coined yet). Neither mixer or pre-listening device existed, his task was limited to programming records one after the other that had already been chosen by the disco owner. You began by lowering the volume of one of the 45 rpm record turntables and at the same time that you were listening to it, you began to turn up the volume of the other turntable where the other 45 record was ready. Naturally mixing didn't exist, because it wasn't a big deal if a gap or mute space between the two songs was heard. It was the dawning of the Dee-Jay, a job still to be invented. Daniele Baldelli, then, didn't have a model he could refer to and he had no mixing equipment (that would arrive later on), he started to experiment and invent methods that allowed his music to have a certain flow. Briefly, he disliked the pause between one record and another. Since he had no headphones or pre listening devices, he tried to listen to the noise that the needle made when the first track was about to begin, in order to understand the exact moment when he had to turn up the volume, and blast in the groove. Eventually he would mark the different variations of speed on the "LENCO" turntable to have a point of reference, or he would even attach adhesive labels to the records to show the exact point, where the music would start (a practice later copied by the scratching dee-jays, virtuosos of the vinyl records, and of D.M.C. competitions). In 1970 he moved to the TABU CLUB in Cattolica. The music he played in those days could perhaps be divided into two large categories: white music, mainly from Europe and black music mainly from America. We are, of course talking about the 45 rpm (or the 7 inches) that back in the days would cost 600 Lire. The album which cost 3.300 Lire, was almost always a useless expense, because the only dance piece it contained, was also released on 45's. So in that year, there was a mixture of European records, which where almost always cheerful commercial songs, alongside American soul records, rhythm and blues and funk by artists such as Arthur Conley, Joe Tex, Wilson Picket, James Brown, Rufus Thomas, Lyn Collins, etc. Naturally getting hold of this material was not always easy. Usually the Dee-Jay was limited to the services of the only musical shop present in their town. Daniele Baldelli, however, used to catch the train and go to Lugano (there was a shop called Radio Columbia), and sometimes he would even go to Paris where he was always able to find imported records. Another trend of the evenings in the 70s discotheque was that the fast music was danced like the "shake", alternating with slow dances. The proportion was 5 shakes and 5 slow dances, then over the years 30 minutes of shake and three slow dances. In 1974-75 BAIA DEGLI ANGELI opened, a club which certainly marked the historical beginning of discos in Italy. Situated on a hill in GABICCE MARE (PS) facing the sea, it was designed on various communicating floor levels. A completely white structure with a panoramic view, having many innovations such as a dee-jay console (which was a lift made of glass, that allowed the dee-jay to move from the first floor to a second-floor while maintaining an overall view of the various internal and external dance floors), it had a mechanical arm with a cage, similar to the type used when repairing high tension wires, full of lighting effects that could even be moved onto the various dance floors. There was also an internal swimming pool (with dance floor) and an external one too, an avant-garde graphic and opening hours that were never seen before : people could dance until 5 or 6 in the morning. The disco was illuminated as it was daytime and no slow dances, only beautiful American music that had never been heard before (six months ahead of the other dee-jays on the Adriatic Riviera). Two American Deejays were responsible for the music choice at first: TOM SISON and BOB DAY. After a while, everyone started to have mixers – headphones – pre-listening devices and monitors, but they probably didn't know how to use them properly. Daniele Baldelli was certainly lucky to be near the Baia Degli Angeli, and it certainly contributed in a positive way to his technical evolution as a deejay. He learned for the first time, by watching the two American dee-jays, how to execute the perfect mix. In order to mix two records, the 12 inch record (that appeared on the scene as a big single track record which was more practical and suitable) was put on top of a 45 record in its paper cover, instead of laying it on the rubber cover of the turntable: in this way the speed of the playing 12 inch record could be corrected with the simple pressure of a finger without affecting the turntable speed. The deejay was finally able to slow down or accelerate the beat by hand, overlapping the same rhythms between two different songs. It was a great surprise for Daniele Baldelli to receive Bob Day and Tom Sison congratulations one afternoon when they were casually listening to his music in the Tabu Club. They were so impressed that they recommended him to the owner of the Baia as a replacement at the end of their contract – and they even left him as a really appreciated gift, a dedicated autographed copy of LOLEATTA HOLLOWAY's record "Hit and run". In those days Claudio Rispoli (artistically known as Mozart) was also contacted, so the two set off together on their great adventure: BAIA DEGLI ANGELI 1977/88. COSMIC opened in 1979 in Lazise on Lake Garda. The intention of the Cosmic founder, was to create something alternative. The logo of this new disco was composed by the word COSMIC that would advance at high speed towards the viewer, crashing a glass that symbolically had terrestrial landscapes painted on it (image clearly inspired by one of the Commodores covers). The dee-jay Daniele Baldelli who was been listened and appreciated in 1977-1978 at "Baia degli Angeli" in Gabicce Mare (PS), was their final choice. Everything started with the idea that the music had to be the main element of the project. Furthermore, the discotheque that was made for 1,200 people and had a dance floor for 700, also had a lighting and sound system that was certainly something never seen before. The interest created on the first inauguration evening, gathered a number of people so high that the inauguration party had to be repeated for the next four evenings: each night was a sold out. Very soon the fame of "COSMIC" spread over and within a few months reached the provinces of Verona, Brescia and Mantua. The disco within a year, became the meeting point for all "trends" and remained so from 1979 to 1984. In the discoteque parking lot it was possible to see cars coming from Palermo, Udine, Naples, Turin, Innsbruck, Florence etc.. All of the trend setters of the Peninsula booked a Saturday evening at "COSMIC", anxious to participate and listen to that musical phenomenon labelled "AFRO". Naturally, even if it is still used today, this term was inappropriate, unless one considers Afro as the only root which influenced the various musical styles of Daniele Baldelli. In fact, even if various periods in the history of "Cosmic" can be distinguished (that of Funky – Disco in the first year to that of Electronic in 1980-82, followed by moments more influenced by Reggae, Fusion, Jazz and Brazil), Daniele Baldelli's Afro style was expressed when he played Ravel's Bolero overlapping it with a track by Africa Djola, or an experimental piece by Steve Reich on which he would mix a Malinke chant from New Guinea. Mixing the T-Connection with Moebious and Rodelius, discovering in the album Izitso the only hypnotic-tribal track by Cat Stevens, extracting Africa from Depeche Mode by playing them at 33 rpm or vice-versa by creating music using a Reggae voice played at 45 rpm. Mixing 20 or so African tracks on the same electronic drum pattern or by playing them together in batucada with Kraftwerk, using the same electronic effects of a synthesiser to overlap pieces by Miram Makeba, Jorge Ben or Fela Kuti and also by uniting the Indian melodies of Hofra Haza or Sheila Chandra with the German electronic sounds of SKY RECORD. Even if largely emulated or taken as a reference point, the Daniele Baldelli of that period was only: fruit of his fantasy, musical passion and his technical research, which allowed him to be creative and experiment with various styles without following set patterns or models. Without doubt, one can say that Daniele Baldelli was the precursor, to what is known as today, as the dee-jay. Starting in 1969 when neither mixer nor headphones for pre-listening existed, up to the invention and use of electronic drums, synthetizers and the first sampling systems in discos, which only had four seconds of memory. In 1980, Daniele Baldelli invents the "Dee Jay concert". Consisting of four turntables, two mixers and electronic drums or live percussion, 80 to 100 tracks were mixed in not much more than half an hour: a supermegamix was born, everything being carried out live. Another novelty of "Cosmic" was the equalizer, which was used as a musical instrument, intervening rhythmically on the keys and cursors, where various frequencies could be manipulated, creating accentuation on the "Cymbal" or on a voice or base. The mix was another characteristic or almost an obsession of Daniele Baldelli, who literally spent his time by listening to his records (today almost 65.000) in order to find the ideal moment where two pieces could overlap and create a third one. The "Cosmic" closed its doors in 1984. FESTIVALS : daniele baldelli was @ LA VILLETTE SONIQUE – PARIGI 2007 RADIO SOULWAX – GENT – BELGIO 2007 LOVEBOX FESTIVAL – LONDON – UK 2008 DISSONANZE FESTIVAL – ROMA 2008 FUTURESONIC FESTIVAL – MANCHESTER UK 2009 MIT FESTIVAL – ROMA 2010 VIVID LIVE FESTIVAL – SYDNEY – AUSTRALIA 2011 FLOW FESTIVAL – HELSINKI – 2012 FESTIVAL NUMBER 6 – PORTMEIRION – GALLES UK 2012 UNKNOWN FESTIVAL – ROVINJ – CROATIA – 2013 WIRED NEXT FESTIVAL – MILANO – GIORGIO MORODER & DANIELE BALDELLI – 2014 MOMA P F 1 – NEW YORK 2014 ZEEBRUGGE – BELGIO – WECANDANCE FESTIVAL – 2015 KAPPA FUTUR FESTIVAL – TORINO – 2015 POLA – CROATIA – DIMENSION FESTIVAL – 2015 IN THE VALLEY – RATTVIK – SWEDEN – 2016 SELECTORS – THE GARDEN – TISNO – CROATIA – 2016 REVERSO FESTIVAL – SANTERIA SOCIAL CLUB – MILANO – 2017 MASKED BALL FESTIVAL – PORTHLEVEN – CORNWALL – UK – 2018 GALA FESTIVAL – PECKHAM RYE PARK – LONDON – UK – 2018 LOVE INTERNATIONAL – THE GARDEN – TISNO – CROATIA – 2018 DEKMANTEL FESTIVAL – AMSTERDAM – HOLLAND – 2018 BAILA BOUM FESTIVAL – CORSICA – 2018 JARDIM SONORO FESTIVAL – LISBON – PORTOGALLO – 2018 ROBOT FESTIVAL – BOLOGNA – ITALIA – 2018 REVERSO FESTIVAL – SANTERIA SOCIAL CLUB – MILANO – 2018 DANCING ANIMAL – NYD – MELBOURNE – AUSTRALIA – 2019 4GB FESTIVAL – TBILISI – GEORGIA – 2019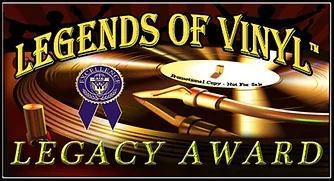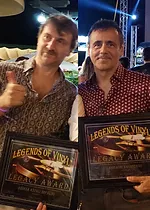 Andrea Angeli Bufalini Journalist, music critic and writer. A graduate in law and an official at Rai RadioTelevisione Italiana, in the area of Radio music programs, he has many years of collaboration with popular music magazines. So far, he has interviewed more than 400 Italian and, above all, foreign artists. (Among these: Donna Summer, Giorgio Moroder, Isaac Hayes, Lionel Richie, Cher, George Benson, Gloria Gaynor, Patti Labelle, Nile Rodgers …) He is also a collector of vinyl records of disco and funky music. Together with Giovanni Savastano he published the successful book "La Disco. Storia illustrata della Discomusic "(Arcana, 2014). With the same co-author he has written another forthcoming volume dedicated to this explosive genre entitled "La Storia della Disco Music – La prima storia completa. "(Hoepli Editore). Giovanni Savastano Psychotherapist and writer, as well as a passionate and expert in music and cinema. Collector of all-round music, he has written articles in popular Italian music magazines such as «Musica e Dischi», «Classic Rock» and «Classix!». Together with Andrea Angeli Bufalini he published the volume La Disco. Storia illustrata della discomusic (Arcana editor 2014). With the same co-author he has written another forthcoming volume dedicated to this explosive genre entitled entitled "La Storia della disco music – La prima storia completa" (Hoepli Editore).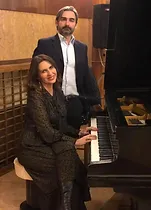 Cristina Tassinari: TV and radio journalist and presenter, host and author from 2004 to 2007 of a program on "tele1" dedicated to music, events, and concerts. Presenter of 2 programs on Rairadiouno dedicated to music and entertainment: "Caffè ristretto" and "Doppio femminile". Fixed commentator at "Italia sul 2" (Rai2) and "Vita in diretta" (Rai1), Vero TV, conducted the live radio broadcast on TV on Raiuno for Radiouno of the Castrocaro Festival (2010-2011 edition) and "Ciak si she sings "(2011 edition), she was a radio judge for" X Factor "2010 edition, she led the post-Sanremo 2011 festival with Pupo for Radio1 and participated in the Festival's live TV, she was a commentator during the Festival on various RAI programs ( "Se..a casa di Paola", "Mezzogiorno in famiglia", etc.). Currently sent for Rai2 of "Cronache animali" already at its 3rd edition and commentator on Rai1 to "Torto o ragione". In June 2015 she was the creator of the "Disco Diva" festival. Art-director of numerous prestigious clubs on the Romagna Riviera since 1990, passionate about music and strong connoisseur of discomusic, soul and funk. DJ Checco Tassinari Class of '75, fond of music since childhood, he approached the world of djing in the early 90, first in the parties, then in the disc, starting in 1994 at the Gallery in Bellaria (Rimini) and continuing until today, working for different clubs. His musical DNA is mainly based in various forms of soul, funk, R&B, and disco, and in its natural evolutionary extensions, which can be traced back to certain house music.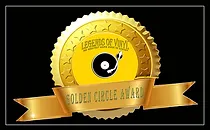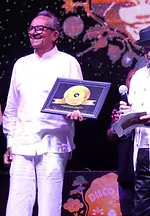 DISCLAIMER
The "Legends of vinyl™" ( L.O.V. ) and DJ Hall of Fame names are trademarked entities. All rights reserved. Unauthorized use of the names, entity, or any part thereof is considered a violation under applicable law and subject to severe diligently pursued fines and/or penalties under Governing Court of Law except for advance mutually agreed upon written permission. Simply stated, it is highly advisable to not use the Legends of vinyl ( L.O.V. ) name, or any part thereof without advance written permission.
The Administration
A Taste Of Honey
Abaco Dream
Abba
Ace Spectrum
Act 1
Afro Cuban Band
Al Downing
Al Hudson & The Partners
Al Wilson
Alec Constantinos
Alicia Bridges
Alicia Myers
Alma Faye Brooks
Alton McClain & destiny
Amii Stewart
Andre A. Jackson – First Choice
Andre Gagnon
Andrea True Connection
Andwella
Andy Gibb
AWB
Annette Guest Hardaman – First Choice
Ann Margret
Anthony White
Antonio Rodriguez
Apachi Band
Archie Bell & The Drells
Area Code 615
Aretha Franklin
Arpeggio
Ashford & Simpson
B.B. King
B.T. Express
Babatunde Olatunji
Babe Ruth
Baby Huey
Baby O
Bachman Turner Overdrive
Bad Bascomb
Banzaii
Barbara Acklin
Barbara Ingram – The Sweethearts of Sigma
Barbara Law
Barbara Lewis
Barbara Roy
Barrabas
Barry White/Love Unlimited
Bay City Rollers
Bay City Rollers
Beautiful Bend
Bee Gees
Billy Ocean
Billy Paul
Billy Preston
Billy Sha-Rae
Bimbo Jet
Bionic Boogie
Black Blood
Black Ivory
Blackbyrds
Blondie
Blue Magic
Bobby Bird
Bobby Womack
Bohannon
Boney M
Bonnie Bramlett
Bonnie Pointer
Booker T. & The MG's
Brainstorm
Brass Construction
Bell And James
Brazil Sélection
Brenda & The Tabulations
Brenda Holloway
Brooklyn Dreams
Brooklyn People
Brothers Johnson
Bruce Johnston
Bryan Auger
Buddy Miles
Ben E. King
Benny Troy
Betty Davis
Betty LaVette
Betty Wright
Beverly Johnson
Biddu Orchestra
Bill Doggett
Bill Withers
Billy Davis
Calhoon
Cameo
Candi Stanton
Candido
Carl Carlton
Carl Douglas
Carl Graves
Carla L. Benson – The Sweethearts of Sigma
Carol Douglas
Carol Jiani
Carol Williams
Carole King
Carrie Lucas
Cashmere
Cat Mother
Caudja Barry
Celi Bee
Cerrone
Chairman Of The Board
Chaka Khan
Chakachas
Change
Charanga '76
Charles Mann
Charlie Calello
Charlie Whittington – Double Exposure
Charo
Chee-Chee and Peppy
Cherril Rae – The Raes
Creative Source
Crown Heights Affair
Cyre
Crystal Grass
Curtis Mayfield
Cymande
Cynthia Manley
Cheryl Lynn
Chic
Chicago
Chi-Lites
Chocolate Boys
Chocolat's
Choice Four
Cissy Houston
City Limits
Cj & Company
Claudja Barry
Colonel Abrams
Commodores
Cool Million feat Melisa Morgan
Cornelius Brothers & Sister Rose
Cory Daye
D Train
Dan Hartman
David Bowie
David Christie
David Ruffin
Dazz Band
Debbie Jacobs
Deborah Washington
Delfonics
Denice Williams
Denis Coffey And
The Detroit Guitar Band
Denise La Salle
Denise Montana
Deodato
Destination
Detroit Emeralds
Diana Ross
Disco Tex & Teh Sex-o-Lettes
Don Armando's
2nd Ave.Rhumba Band
Dorothy Morrison
Double Exposure
Dr Buzzard's
Original Savannah Band
Duncan Sisters
Dynasty
Don Ray
Donald Austin
Donna Summer
Donny Hathaway
Earth, Wind & Fire
Earl Young
Ecstasy Passion
& Pain
Eddie Kendricks
Edwin Starr
El Coco
Elephants Memory
Eli's Second Coming
Eric Mercury
Erotic Drum Band
Ester Phillyps
Ethel Merman
Exuma
Evelyn
"Champagne" King
Evette Benton – The Sweethearts of Sigma
Everyday People
Executive Suite
Faith Hope & Charity
Fantastic Four
Fat Larry's Band
Fatback Band
Fay Hauser
Ferrara
Festival
First Choice
Floyd Smith
Four Below Zero
Foxy
Free Spirit
Free Style
French Kiss
Funkadelic
Futures
France Joli
Frankie Valli
Fred Wesley
Freda Payne
Freddie James
Free Movement
Five Special
G. C Cameron
Gap Band
Gary Criss
Gary Toms Empire
Gary's Gang
Gene Chandler
General Johnson
Greeg Diamond
George Benson
George Duke 
George McCrae 
Gil Scott Heron
Gino Soccio
Giorgio Moroder
Gladys Knight
& The Pips
Gloria Gaynor
Gloria Spencer
Gonzalez
GQ
Grace Jones
Grand Funk Railroad
Grand Master Flash
Hank Crawford
Harold Melvin & the Blue Notes
Harry Wayne Casey
Hokis Pokis – (Joey Digirolamo, Joseph Scarola, Nick Spano)
Hazell Dean
Heatwave
Henry Mancini
Herbie Hancock
Herbie Mann
Honey Cone
Hot Butter
Hot Chocolate
Hues Corporation
J. James / Vagabonds
Jackie Moore
Jackie Wilson
Jacksons
James Brown
James Wells
Janice McClain
Jay & The Techniques
JB's
Jean Carn
Jean Knight
Jean Paul Young
Jermaine Jackson
Jerry Butler
Jimmy Phillips – Sons
of Robin Stone
Jimmy Ruffin
Jimmy Williams – Double Exposure
Joanne Spain
Jody Watley
Joe Bataan
Joe Harris – Double Exposure
Joe Quarterman
Joe Simon
Joe Tex
Joe Thomas
John Davis & the Monster Orchestra
Johnny Bristol
Johnny Griffith, Inc
Joneses
Jr. Walker
Judy Cheeks
Juggy Jones
Juggy Murray
Jesse Green
Jimmy Bo Horne
Jimmy Castor Bunch
Jimmy Lee
L. J. Johnson
La Bionda
La Flavour
Labelle/Patti Labelle
Lakeside
Lamont Dozier
Lee Michaels
Leif Garrett
Lemon
Lenny Williams
Leo Sayer
Leonard Davis – Double Exposure
Lionel Richie
Lipps Inc.
Lipstique
Liquid Gold
Little Sister
LLoyd Price
Loleatta Holloway
Lorraine Johnson
Lou Courtney
Lime (Denis & Denyse LePage)
Linda Clifford
Linda Lewis
Lou Rawls
Love & Kisses
Love Commitee
Love Deluxe
Love Unlimited Orchestra
LTD Exchange
Lyn Collins
Lyn Roman
Leroy Gomez
Machine
Made In U.S.A
Madleen Kane
Madonna
Main Ingredient
Mandrill
Manhattans
Mantus
Manu Dibango
Martin Circus
Marvin Gaye
Mass Production
McFadden & Whitehead
Meco
Melba Moore
Metropolis
MFSB
Michael Jackson
Michael Zager
Michele
Miguel Brown
Mike & Bill
Max B
Milton Hamilton Crystalized
Miz Davis
Moment of Truth
Moments And Whatnauts
Mongo Santamaria
Moulin Rouge
Mtume
Munich Machine
Musique
Mike Theodore Orchestra
Millie Jackson
O' Jays
Odyssey
Ohio Players
O'Jays
Oliver Sain
Olivia Newton-John
One Way feat. Al Hudson
Original Cast The Wiz
Osibisa
Otis Redding
Pamala Stanley
Parliament
Patrice Rushen
Patrick Cowley
Patrick Hernandez
Patrick Juvet
Pattie Brooks
Paul Humphrey
Polly Brown
Poussez
Prince
Paul Jabara
Peaches & Herb
Penny McLean
Penthouse
Peoples Choice
Peter Allen
Peter Brown
Peter Jacques Band
Phillis Nelson
Philly Devotions
Phyllis Hyman
Planet Patrol – Herb Jackson, Andre Dubose, Rodney Butler, Michael Anthony Jones
Pointer Sisters -June Pointer, Bonnie Pointer, Anita Pointer
Queen Samantha
Quincy Jones
Ralph Carter
Ramona Wolf
Rare Earth
Ray Dahrouge
Ray Martinez
Red Bone
Rick James
Ricky Dees
Rod Stewart
Rolling Stones
Ron Butler
Roni Griffith
Rose Royce
Roy Ayers
Rufus & Chaka Khan
Rufus Thomas
Rita Fortune
Ritchie Family
Rochelle Fleming
Robert John
Roberta Flack
Roberta Kelly
Ripple
S.O.S. Band
Saint Tropez
Salsoul Orchestra
Santa Esmeralda
Santana
Sarah Dash
Saturday Night Band
September Jones
Sergio Mendes
Shalamar
Shannon
Sharon Redd
Shirley & Company
Side Effect
Sly & Family Stone
Sweet Bonnie Bramlett
Sylvester
Sylvia
Silver Bird
Silver Convention
Silvettia
Sister Sledge
Skatt Bros.
Sons Of Robin Stone
Supremes
Suzi Lane
Suzy Q
South Shore Commission
Spinners
Skyy
ST-4
Staples Singers
Steam
Stephanie Mills
Stevie Wonder
Stylistics
Sugarhill Gang
Taana Gardner
Taco
Tangerue
Tantra
Tasha Thomas
Tata Vega
Tavares
T-Connection
Teddy Pendergrass
Teena Marie
Temptations
Teri DeSario
The Armada Orchestra
The Bar Kays
The Beginning Of The End
The Boogie Man Orchestra
The Brecker Brothers
The Crazy World Of Arthur Brown
The Destinations
The Doobie Brothers
The Eight Minutes
The Emotions
The Fantastic Johnny C
The Four Tops
The Glitter Band
The Independents
The Ingram Brothers
The Intrigues
The Isley Brothers
The Jonesses
The Knack
The Love Machine
The Meters
The Midnight Movers Unltd
The Mighty Clouds Of Joy
The Miracles
The Modulations
The New Birth
The Night Liters
The Ladies of Skyy – Denise L. Wilkinson, Dolores Milligan, Benita Williams
The Originals
The Peppers
The Quickest Way Out
The Hues Corporation
The Hypnotics
The Equals
The Family
The Realistics
The Reflections
The Softones
The Tymes
The Undisputed Truth
The Ventures
Thelma Houston
Three Degrees
Three Dog Night
Time Box
Tina Charles
Timmy Thomas
Titanic
TNT Band
Tom Tom Club
Tommy James and The Shondells
Tony Carbone (North End)
Tony Morgan & The Mussel Power Band
Tower Of Power
Trammps
Tribe
Trussel
Two Tons O' Fun
Tyrone Davis
Ultimate
Ultra High Frequency
Unlimited Touch
Ursula Herring – First Choice
Usa European Connection
Van McCoy
Vernon Burch
Vicki Sue Robinson
Viola Wills
Voyage
Walter Murphy
War
Wardell Piper
Was (Not Was)
Weather Girls
Whispers
Wild Cherry
William Bell
William De Vaughan
Willie Henderson
Willie Hutch
Wilson Pickett
Wing And A Prayer
Yambu
Yvonne Elliman
Yvonne Fair